It took a 13-2-2 end to their season, but the Columbus Blue Jackets did something for the first time in franchise history on Thursday night. Thanks to getting to overtime, they clinched a playoff spot for the second consecutive season. They've never done that before.
The Blue Jackets will open the playoffs against the Washington Capitals sometime this week. We won't know when until the Florida Panthers and Boston Bruins game is finished.
Not many are that surprised the Blue Jackets made the playoffs. What the surprising thing is how they made the playoffs. This team seemed dead in the water. They couldn't score goals. Sergei Bobrovsky couldn't bail them out every night. When he wasn't playing, Joonas Korpisalo came in sometimes great and sometimes bad.
not. done. yet.#CBJ pic.twitter.com/OsXYB8zJzx

— Columbus Blue Jackets (@BlueJacketsNHL) April 8, 2018
They could have had every excuse in the book to call this a lost season. They were young. They had issues at center. Injuries kept piling up to their key players at different times. Florida was primed to pass them in the standings had they kept winning.
But instead of letting the situation consume them, the Blue Jackets found a way. They found a way to grind out much needed wins early in the season to keep them within striking distance. Thanks to the leadership of John Tortorella, the Blue Jackets kept an even keel no matter what was going on around them.
It was within those moments of difficulty and overcoming that these young Blue Jackets embraced the challenge. They knew they had to win and keep winning just to give themselves a chance at these playoffs. The month of March would define this season. It didn't start very well.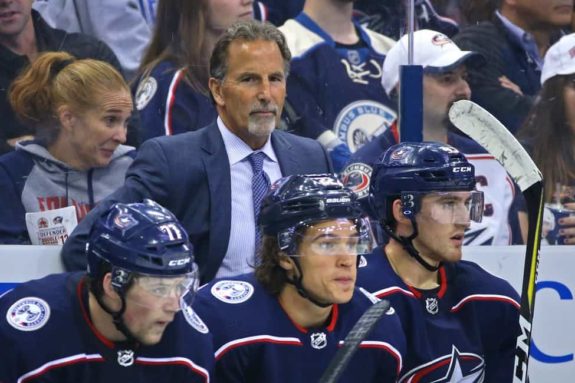 Season Turning Point
The Jackets had to make their annual trip to California. Although they scored first in both Los Angeles and Anaheim, they lost both games in which the Kings and Ducks were the better team. All that momentum gained from the trade deadline seemed gone.
But then there was that Sunday night in San Jose. Desperately needing to salvage a game on this trip, the Blue Jackets played their best overall game in a long time and pulled out a win. It was at this moment that the Blue Jackets were growing up right in front of us. The season could have easily gone off the rails. They rallied as a team and brought momentum home with them.
The Blue Jackets went on to win their next nine in a row after coming home from San Jose. This was no longer just a young team. This was a team who gained valuable experience in dealing with and overcoming adversity.
One challenge after another kept coming their way. They fought through it. They learned to lean on each other more. The end result is that the Blue Jackets are battle tested. If there's anything that the regular season did for this team, it prepared them for these upcoming playoffs.
Team Heroes
Just look for a moment at who the heroes of this season were. Pierre-Luc Dubois played in all 82 games as a 19-year old rookie and is now the team's top center. Talk about growing up in a hurry. According to Tortorella, Dubois isn't afraid of anything. He just wants more and they keep giving him more. He's playing well above his age.
Zach Werenski and Seth Jones are considered by many as one of the best young tandems in the league. Werenski hasn't turned 21 yet. Jones is in the Norris conversation. They each finished with 16 goals. They each look like experienced veterans.
I could keep going. Bobrovsky is in his prime. Artemi Panarin is just 26 but became the first Blue Jackets' player ever over 80 points in a season. Markus Nutivaara, Ryan Murray and David Savard are still young and have helped stabilize the rest of the blue line.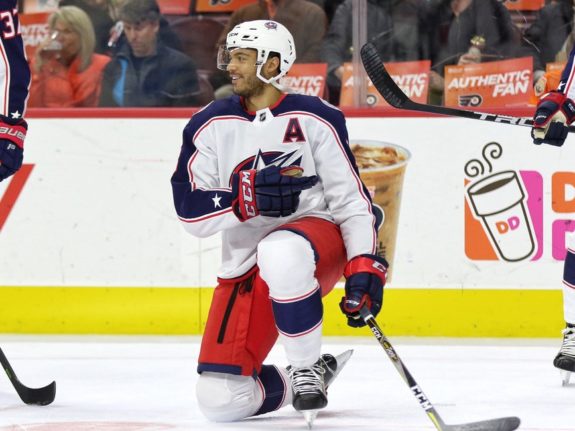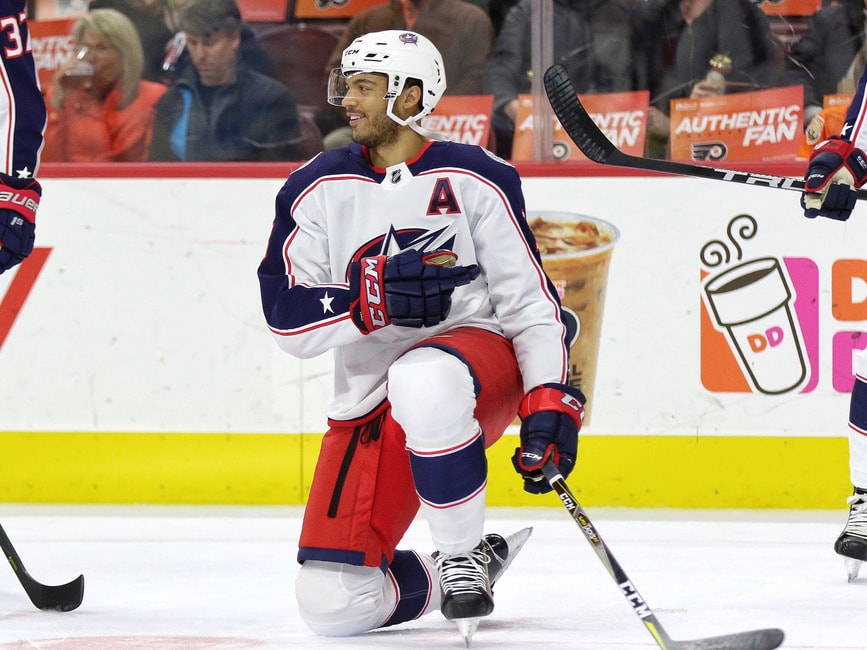 What Did We Learn?
Here's the bottom line. The Blue Jackets are young in age, but play like they are older. If this regular season did anything for the team, it showed us that age is just a number. The growing pains of dealing with adverse situations has only made this team stronger. Will it be enough to win a playoff series? Time will tell that one.
But there is tangible evidence of progress this season. It was of utmost importance that this franchise got back to the playoffs. They needed to show last season was not a one-hit wonder. Despite 15 regulation wins in their first 52 games, the Blue Jackets overcame those long odds and returned to the playoffs. Now they can continue to gain valuable experience that will help them now and in future seasons.
The Blue Jackets had to grow up in order to make these playoffs. Many were playing through injuries. They had to find a way to be productive while battling pain. The levels of maturity this team has gained cannot be understated. Their whole approach to the season and especially the playoff chase would determine their fate. Being young wasn't an acceptable excuse. They had to grow up. They did. They accomplished their goal.
They needed this playoff chase. They're better off because of it.