We continue our September Columbus Blue Jackets mini-series on Trading Partners with our look at the Winnipeg Jets. In case you missed the first two parts, you can catch up on both the Montreal Canadiens and Toronto Maple Leafs.
The Jets are one of the most interesting teams this offseason not only for the Blue Jackets, but for the rest of the NHL. Multiple reports have surfaced indicating that they might be looking to make a big move involving some potential star power.
Patrik Laine's Really Available?
Former 40-goal scorer Patrik Laine, the number-two pick in the 2016 NHL Draft, is said to possibly be available. There is also another player on the Jets that could be had if you're willing to pay the astronomical price.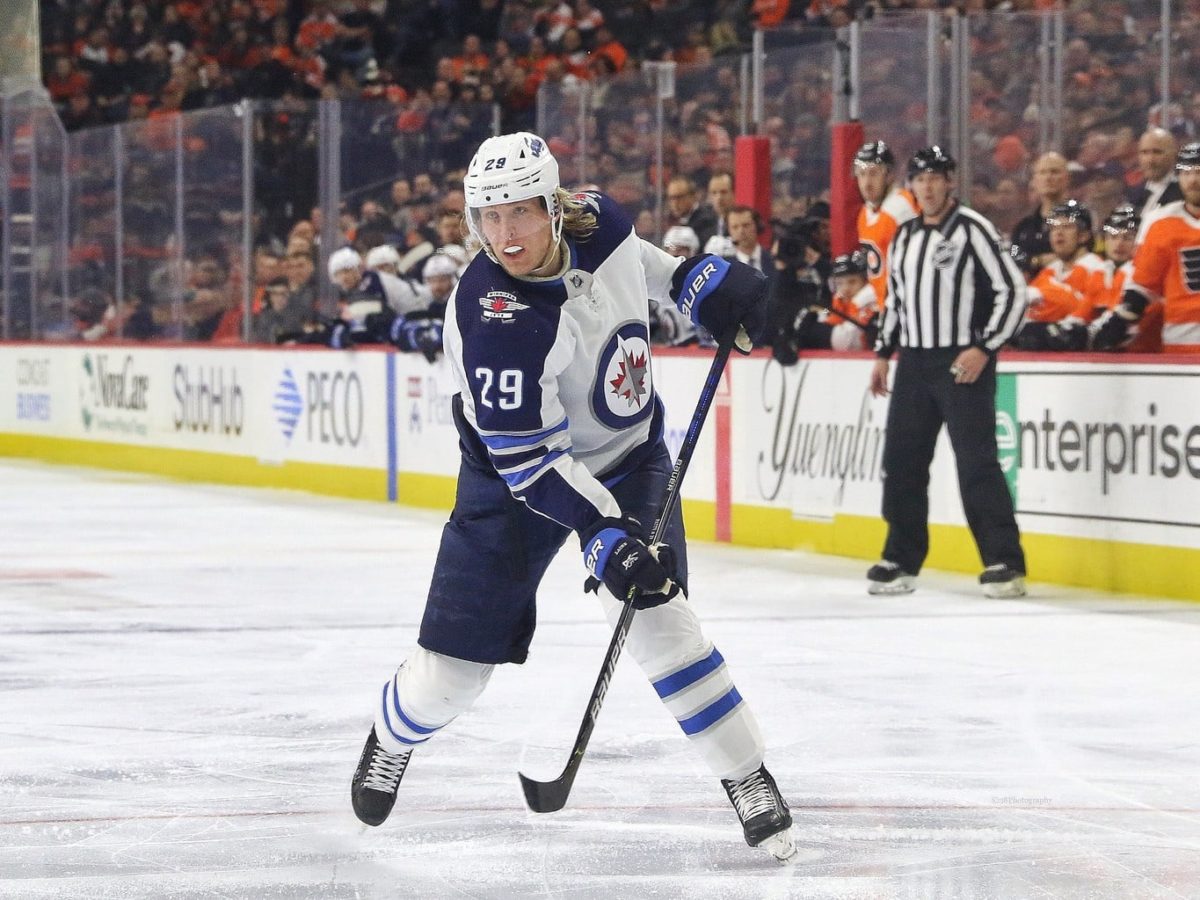 Let's start with Laine. The question we need to ask ourselves is why? Why would someone like him be available so soon? To me, this is more an indication of their potential willingness to listen to offers. I don't think the Jets are actively shopping Laine to potential suitors.
But there does seem to be a divide when it comes to this player. On one hand, you have a young, up and coming dynamic goal scorer who could change the look of your team in a heartbeat. But on the other hand, there are questions about him.
Recall what happened last offseason with Laine. He was visibly frustrated and said as much. He told Sportsnet's Chris Johnston "Well you never know. It's still business, you've got to be prepared for anything."
It seemed he was upset because he was not playing on the top line. After his 44-goal season, things started slipping in the wrong direction.
Laine finished the 2018-19 season with 30 goals. But 21 of those 30 goals came in the first 24 games of the season. He was on a 70-goal pace. But with just nine more goals the rest of the season and his overall game slipping, the speculation got only more rampant.
In 2019-20, Laine finished with 28 goals in 68 games but did enjoy his best season to date as a playmaker with 35 assists. The talent is certainly there. But when expectations are through the roof and you have numerous other issues on your roster, you explore any avenue to try to rectify those things. This includes the possibility of trading Laine.
The Jets defense suffered an exodus of players leaving including Dustin Byfuglien, Jacob Trouba and Tyler Myers. Even further, they have five defensemen on their roster who are UFAs.
Dmitry Kulikov
Nathan Beaulieu
Dylan DeMelo
Luca Sbisa
Anthony Bitetto
In fact, the Jets have just 13 players signed on their roster for 2020-21 per Cap Friendly. They're going to have a lot of business to take care of this offseason. At the top of their list is adding to their blue line.
This is where the Columbus Blue Jackets potentially fit into the equation. As you know, the strength of their team is defense. The Jets would love to add one or two of those players in the right deal. Can a match be made between the Blue Jackets and Jets? Most definitely. This is going to come down to how willing are both sides to make a huge move.
A Potential Laine Trade
I took to Twitter on Monday to see what fans thought of a Laine for Zach Werenski one-for-one deal. The fans clearly indicated someone if not both sides would say no.
Most of the Columbus fans said no because they believe Zach Werenski is untouchable. They also want to see him and Seth Jones remain together. Plus concern about Laine's overall game came into this poll. Despite the offensive upside, the defensive side is another matter with one Jets' fan suggesting "he can't get a puck out to save his life."
At this point, I think we need to remember something about Laine. His 40-goal season was historic. He is just one of 14 U-20 players all-time to record 40 goals in a season. If he goes to the right situation, we could have the next Alex Ovechkin on our hands.
It doesn't matter which side of this I'm on, I'm at least thinking about it. Recall in the 2016 draft, the Blue Jackets held the third pick and selected Pierre-Luc Dubois. This was the Auston Matthews draft that saw Laine go second. Had Laine been available at three, I believe he would have been a Blue Jacket. They didn't like Jesse Puljujarvi. But they did like Laine.
Even though in my head this seems like a fair trade to me, I don't think either side would pull this trigger. Do the Blue Jackets think Laine is the next Ovechkin? If so, you make this trade in a heartbeat. But with some questions out there and Werenski's upside, I just don't see how they part with Werenski.
If I'm the Jets, you better be sure if you seriously want to move Laine. Werenski would fit exactly what the Jets need, an offensive-minded defenseman who is steadily improving in his own zone. But is that worth an annual 40-goal scorer? How lucky are you feeling? This kind of trade seems very hard to pull off given how big it would be.
The Other Target
Now this brings us to the other player I could see the Jets part with in the right situation. That's Nikolaj Ehlers. If they don't want to part with Laine, this would be the next best candidate and the Blue Jackets should inquire.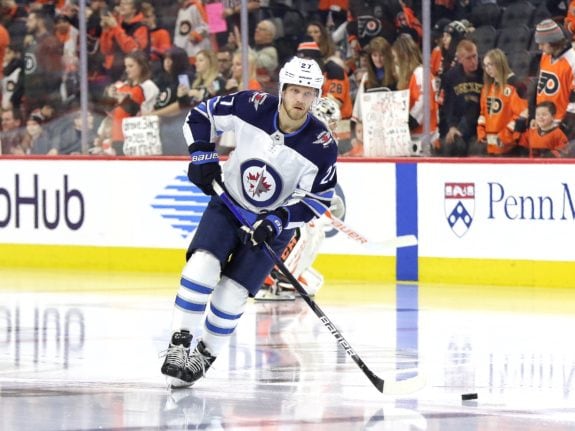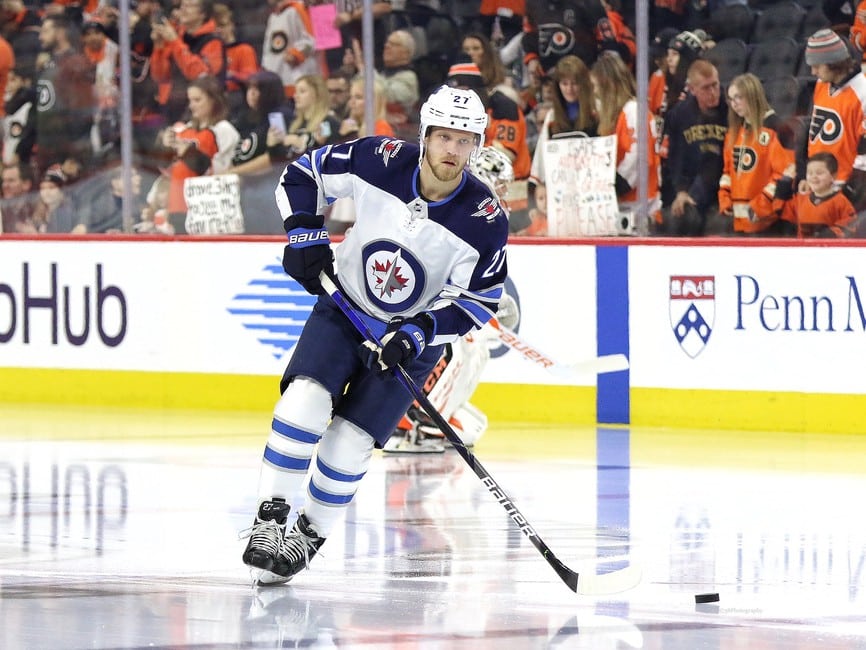 Ehlers is not the dynamic goal-scorer that Laine is, but he has a better overall game. His goal totals the last four seasons are 25, 29, 21 and 25. He's also averaged about 55 points per season in the last four. But he is more dependable defensively than Laine is and would come with less risk.
The biggest thing to me about Ehlers is that he could potentially be had without having to give up Jones, Werenski or Dubois. A quick look at what the Blue Jackets have for assets paints this picture.
Josh Anderson could be available. One of the Blue Jackets' other defensemen could be available. So could the 21st pick of the 2020 NHL Draft.
I imagine something like this for a trade proposal.
The Blue Jackets get Ehlers+.
The Jets get Anderson, Ryan Murray and a 2020 first rounder (21st overall.) With Anderson's situation well documented and Murray's injury history, this isn't as overwhelming a return as you might think it is. Ehlers is under team control for five years. The Jets get a defenseman in Murray when healthy, is a very good defenseman. They also get Anderson's rights and an extra first rounder where they could draft defense or use in another deal. A trade like this would come down to the actual value placed on these assets by the teams involved.
In Conclusion
In the end, although both players would make a ton of sense in Columbus, I just don't see these deals happening. I don't see Werenski going anywhere. And I don't see them trading the 21st pick unless they are overwhelmed with an offer they can't refuse.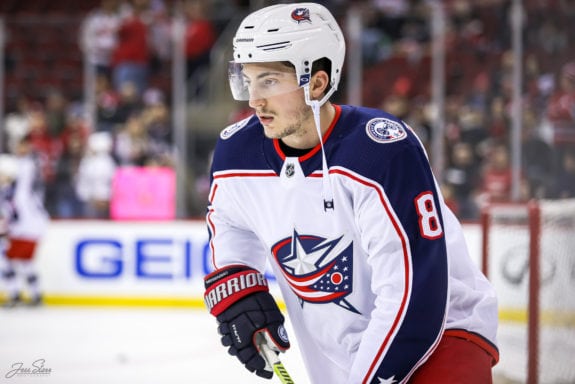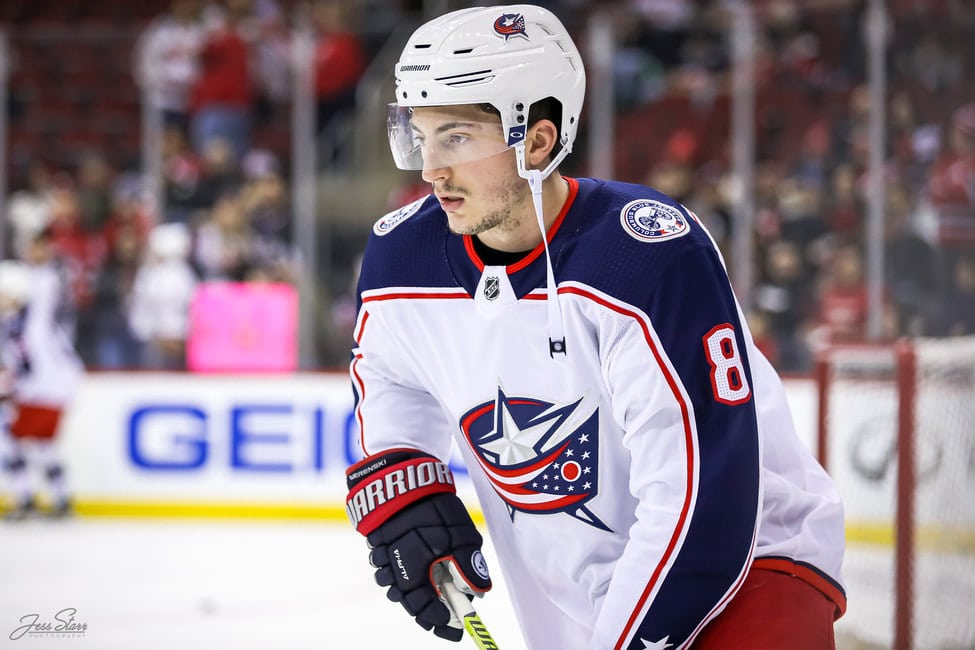 Still, the Blue Jackets should absolutely call the Jets and see what the going rate is. I think Ehlers should be the target here if a call is made. But stranger things have happened.
And one more thing to consider here. In talking to a Jets source, GM Kevin Cheveldayoff is risk averse. He'll make a deal if he thinks he's going to win. If Laine reaches his potential, I'm not sure how you could win that trade. And with Ehlers, he'd want a lot back. Never say never, but don't hold your breath for a trade here involving the Blue Jackets.
Stay tuned for part four of our series as we go further west in Canada and pay a visit to the Calgary Flames. Johnny Gaudreau anyone?
---
---