Welcome to part two of our month-long Columbus Blue Jackets mini-series on their potential trade partners. In part one, we looked at the Montreal Canadiens and the one player on there that would be a perfect fit in Columbus.
We now turn our attention to the Toronto Maple Leafs. They've already started making major moves this offseason by dealing Kasperi Kapanen to the Pittsburgh Penguins. The Blue Jackets have been long rumored to be interested in acquiring Kapanen. But just because he's off the radar doesn't mean the Maple Leafs don't have anyone the Blue Jackets would be interested in.
Let's remind you what the Blue Jackets are mostly interested in. They need forward help and lots of it. Preferably they want both a scoring winger and a center to play behind Pierre-Luc Dubois. But they'll take anyone that makes them better.
The Blue Jackets are set at defense and in goal and can trade from those positions of strength should an opportunity arise. You can read more in depth about those options here where we talked about reasonable expectations for this offseason.
The Obvious Name
In reviewing the Maple Leafs roster, there's one obvious name that sticks out where the Blue Jackets should absolutely inquire.
It's no secret that the Blue Jackets would love to acquire a talent like William Nylander. He was on pace for a career offensive season until the stoppage. Still, he scored 31 goals and 59 points in 68 regular-season games. It was a nice bounce-back year after signing his new contract.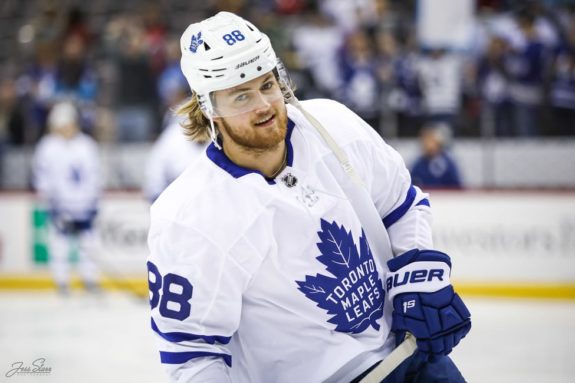 But, as we all know, the Maple Leafs have some tough decisions to make because of the flat cap. They need a top-four defenseman. They really need a top-four defenseman who can play the right side. As it stands, the Maple Leafs have a roster of 16 for 2020-21 and a cap hit of just over $73.7 million. Something has to give here.
And here's a fun fact for you to consider. Both Nathan Horton and David Clarkson are off the books. That was a combined $10.55 million on long-term injured reserve. That $73.7 million does not count them as they each would be UFA's. Would they perhaps take on Brandon Dubinsky's contract so they can continue their trend of LTIR?
One would think the Maple Leafs need to shed salary somewhere in order to make things work. Does Nylander become the casualty of the cap? At this point, it could go either way.
The Maple Leafs won't simply give a 30-goal scorer away. But you aren't trading Auston Matthews. You aren't trading John Tavares. You probably aren't trading Mitch Marner either. In terms of the big-four, that leaves Nylander.
The Price? A Top-Four Defenseman
Any potential deal for Nylander must include a top-four defenseman. The Blue Jackets could make something work here. Seth Jones is not going anywhere. Zach Werenski is not going anywhere unless you get an elite player back. But I do wonder if the Maple Leafs have interest in David Savard?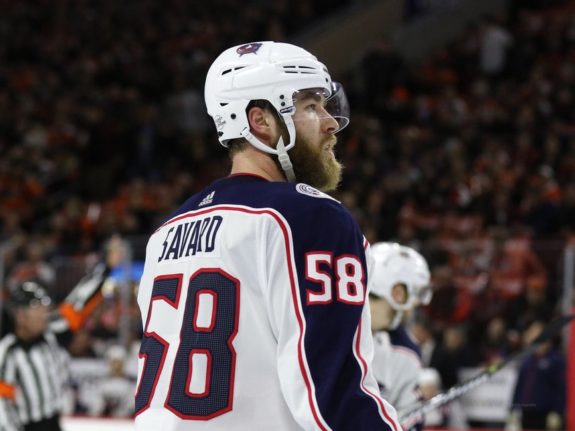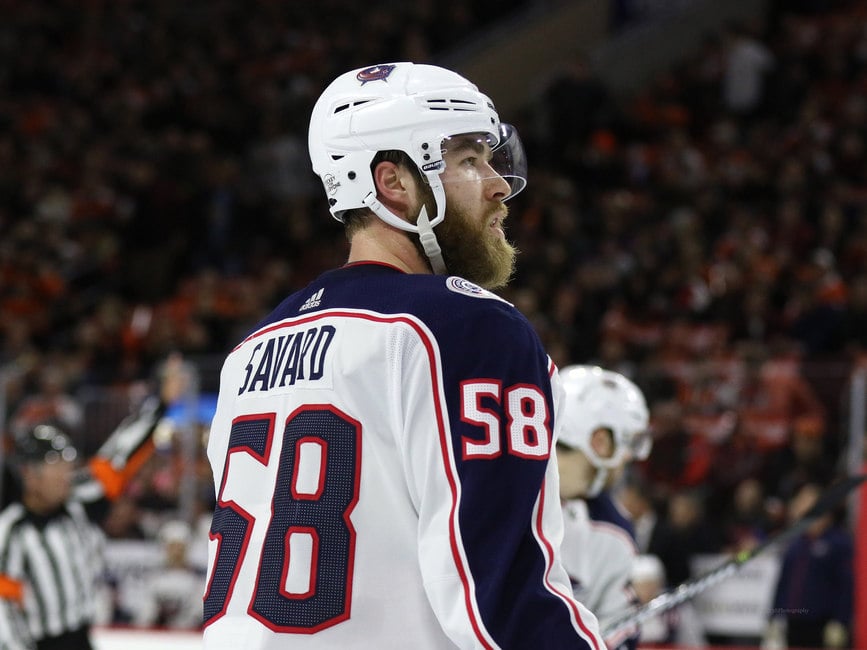 Savard will be entering the final season of his current contract. He carries a cap hit of $4.25 million. That's a reasonable price for someone who plays like Savard does. He blocks shots. He plays a sound, defensive game. More importantly for the Leafs, he's right-handed.
But there would be questions. He's entering his age-30 season and into the final year of his deal. A Savard trade would carry risk as he would be a UFA. Would the Leafs be able to sign him to a new deal should a trade happen?
From the Blue Jackets perspective, they would only part with Savard if they got an impact forward. If Nylander was truly available, I think the Blue Jackets would absolutely consider Savard being included. They do love him. He's a leader in the room and very well respected. But they have to consider if they'd keep him beyond next year given the number of available defensemen they have.
Andrew Peeke, Dean Kukan and others will push for more playing time. Savard could be had given everything in play. However I'm just not convinced that a one-for-one would work here. The Leafs would want more.
Leafs Need a Goalie Too
The other thing the Blue Jackets have the Leafs would want is goaltending. If Frederik Andersen isn't coming back, they need to find a starter. Joonas Korpisalo is said to be available if an impact forward is involved.
Maybe do you package Savard and Korpisalo for Nylander? Now you're starting to get somewhere. The money in this particular example is almost even for the 2020-21 season where the Leafs get a starting goalie under control for two seasons and a top-four defenseman while the Blue Jackets get their scorer under control for four seasons.
Keep in mind the Blue Jackets and Maple Leafs got a first hand look at each other during their five-game series. Korpisalo shut the Leafs down. That fact is not lost on Kyle Dubas. While there are plenty of goalie options available, to be able to land a young number-one at a reasonable price is tempting.
At the very least, the Blue Jackets and Maple Leafs should talk. They have what the other one wants. Do they talk and will it lead to anything? There is some history here (Clarkson for Horton anyone?) Never say never. Stay tuned for part three as we'll stay in Canada and look at the Winnipeg Jets.
---
---