Our Blue Jackets Sunday Feature is back for another season. Every Sunday throughout the 2016-17 season, we will highlight a positive story from around the world of the Blue Jackets. Last time, we honored three outstanding people and their contributions in the world of art. Today, we shift our attention to the World Cup of Hockey. Columbus hosted an exhibition game Friday night at Nationwide Arena. How did everything go? 
Columbus Thrives in Spotlight Events
Columbus is no stranger to big hockey events taking place at Nationwide Arena.
In 2007, Nationwide Arena hosted the NHL Entry Draft. Early in 2014, the city and arena hosted the NHL All-Star Game. Then Blue Jacket Ryan Johansen stole the show by winning game MVP honors. His teammate and current captain Nick Foligno was the captain of that team. It's a memory that will last in the minds of Blue Jackets fans for a long time.
This past week, Columbus found themselves again in the spotlight of the hockey world by hosting Team USA for their practices in preparation for the World Cup of Hockey. After three days of practices, Team USA hosted Team Canada in an exhibition game. As usual, Columbus rose to the occasion and shined.
Electric atmosphere in Columbus kicks off @usahockey's #WCH2016 run: https://t.co/VdvYRSOo1e pic.twitter.com/FjbAg0Gg9w

— Columbus Blue Jackets (@BlueJacketsNHL) September 10, 2016
The building was electric. This was no ordinary exhibition game. Anytime Canada and the US get together in anything, you can normally expect things to happen. Not surprisingly, things did happen.
The game was hard-hitting. It was clear from the start that Team USA wanted to impose themselves to Canada. There were many hard hits. There was even a game misconduct involved.
Team USA ultimately won the game 4-2. The biggest winners of the day were the fans, especially those who attended the game. They helped make Nationwide Arena shine for the hockey world to see.
After the game ended, many notable people from around the hockey world shared their impressions of Columbus. Blue Jackets fans and those who already live in Columbus know how great a city it is. After Friday night, many more saw how great the city is.
Reflections of Columbus
In seeing the overwhelming response to how Columbus did this week, one theme stood out. The city did great in accommodating the teams, the media, and the fans. Here's a sample of what all was said about the week that was in Columbus.
Thank you Columbus for a great five days, to the fans for your support, and to the @BlueJacketsNHL for hosting us!

— Brian Burke (@Burkie2020) September 10, 2016
G'night from Columbus.#WCH2016 pic.twitter.com/sDavIgQizE

— Chris Kuc (@ChrisKuc) September 10, 2016
USA hockey & soccer should just make Columbus their permanent home.

— Common Man (@CommonManRadio) September 10, 2016
#WCH2016 @Scotiabank Postcard: @cotsonika in Columbus: a hockey town in the heart of the USA https://t.co/IInefjnfmN pic.twitter.com/N8Uzl40oOW

— NHL (@NHL) September 9, 2016
.@KevinWeekes just now on ESPN 2: "It will be electric in Columbus tomorrow night. They have great fans there." #CBJ #WCH2016

— Rob Mixer (@RobMixer) September 9, 2016
Columbus, Ohio – highly underrated city. Except for the cannon.

— Adam Vingan (@AdamVingan) September 9, 2016
The results are in: @usahockey players & staff love Columbus.

Same: https://t.co/unU9rjZx9c #WCH2016 #CBJ pic.twitter.com/iUnpiISp7l

— Columbus Blue Jackets (@BlueJacketsNHL) September 10, 2016
Blue Jackets Special Moment
This week in Columbus was special for two Blue Jackets players in particular. Both Brandon Dubinsky and Jack Johnson got to play in their home rink while representing Team USA.
After Friday's game, Dubinsky expressed his gratitude about the game's importance to Columbus. Everyone got to see how great the fans were.
Brandon Dubinsky: "This was a special game to play in for me personally, to get to show these guys what great fans we have here." #CBJ

— Rob Mixer (@RobMixer) September 10, 2016
For Jack Johnson, it was a chance to play for his country after not being included on the Olympic team. As he said before the game, "you never know if it's your last shot." Dubinsky added, "You can tell this means a lot to him (Johnson)."
#TeamUSA dman Jack Johnson gives an all-access tour of U.S. setup at @NationwideArena for #WCH2016 Training Camp. pic.twitter.com/rrchZ1rwzB

— USA Hockey (@usahockey) September 9, 2016
This past week in Columbus shows just how passionate this area is for hockey. Couple that with the Blue Jackets showing signs of improvement, and you can see why this region is on the verge of something amazing. Columbus rises to the occasion on the big stage. That's something you can always be proud of.
---
The Hockey Writers coverage of the World Cup of Hockey 2016 is being brought to you by PrimeSport, the official Fan Travel & Hospitality Package Partner of the World Cup of Hockey 2016.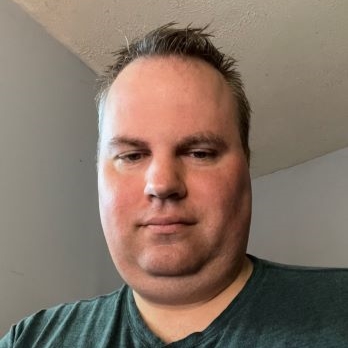 I am a fully credentialed writer who covers the Columbus Blue Jackets, Cleveland Monsters and Erie Otters as well as the Ontario Hockey League and NHL Draft. The 2022-23 season will mark nine seasons with the Hockey Writers. I am also the site's Credentials Manager. Please take note of the updated Twitter handle: @mark_scheig.