The Connecticut Whale are hoping to carry the momentum and feel-good vibes from the end of last season into Lake Placid and make a splash in the 2021 NWHL season. The franchise won its first playoff game since season one back in March, and they were tied with the juggernaut Boston Pride with ten minutes remaining in the semifinals before the league's top team pulled away and won 5-1. But the Whale may have had the best off-season of any team, bringing in top-end talent to put the puck in the back of the nets and if they can seamlessly gel with the holdovers, Connecticut could be a force of nature as they chase down their first Isobel Cup championship.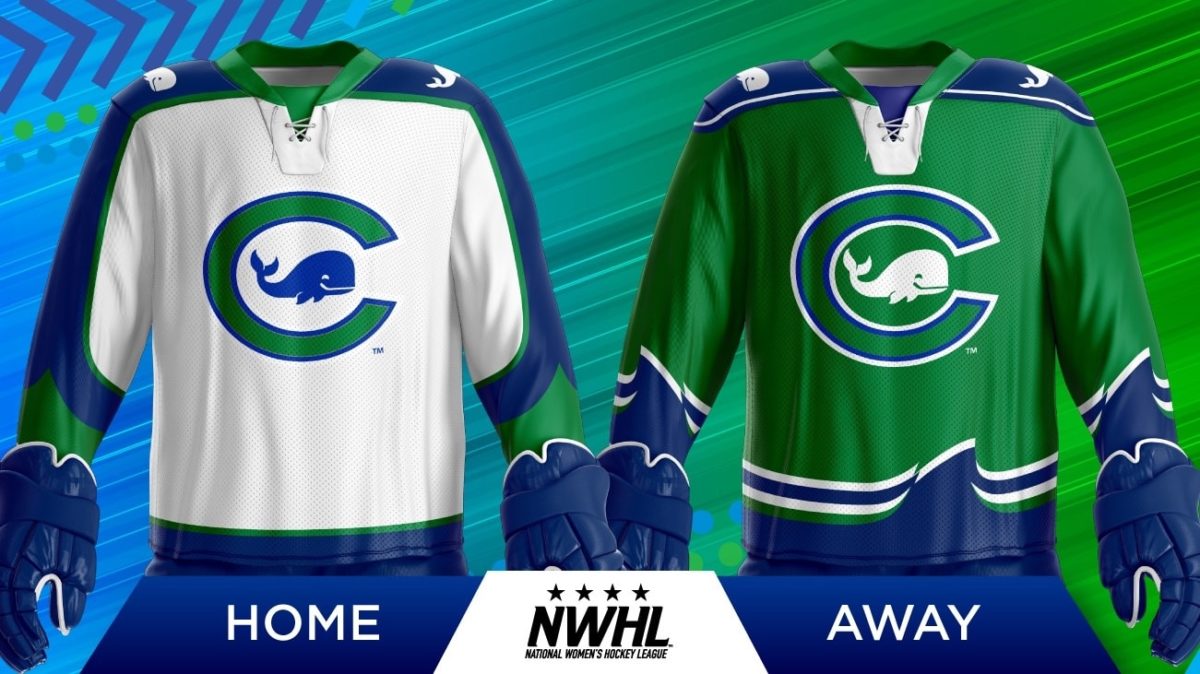 Last Season: 2-20-2 (Fifth Place), lost in semifinal.
Franchise All-Time Regular Season Record: 25-61-6
Franchise All-Time Playoff Record: 2-6-0
Championships: 0
2021 Roster
Returning Players: Brooke Wolejko (G), Taylor Marchin (D), Shannon Doyle (D), Laurel Hill (D), Elena Orlando (D), Hanna Beattie (D), Kaycie Anderson (F), Emma Vlasic (F), Sarah Schwenzfeier (F), Katelynn Russ (F), Janine Weber (F), Grace Klienbach (F)
New Faces: Abbie Ives (G), Mariah Fujimagari (G), Tori Howran (D), Maggie LaGue (D), Alyssa Wohlfeiler (F), Melissa Samoskevich (F), Nicole Guagliardo (F), Maddie Bishop (F), Kayla Friesen (F), Amanda Conway (F)
*As of press time Jordan Brickner is no longer with the Whale (per a league source) after signing with them on Aug. 11; the NWHL gave the players who do not or cannot go to Lake Placid opting out as an option – with full pay.
*The Whale has yet to announce the signing of Fujimagari, but she has been practicing with the team regularly.
Player(s) to Watch:
Last season the Whale had one of the best rookie forwards in the NWHL, finding a real gem in Vlasic – who was an undrafted free agent signing. This off-season they added some more offensive power with the signing of two of their own draft picks with Samoskevich (2018, 2nd overall) and Friesen (2020, 2nd overall).
"Practices have been good, with lots of game-like situation drills. That helps us a lot, especially heading into such a short season," Friesen recently said via text. "It's going to come down to who prepared better and has their systems down pat the best."
"I think our team has gelled really well," she added. Everyone gets along and enjoys being at the rink together. It's going to be an exciting bubble!"
Related: Q & A with Kayla Friesen
Friesen saved her best season in college for last, putting up 30 points in 28 games as a senior at Clarkson University. The Whale will need that scoring touch from her if they are going to make some noise in Lake Placid. Vlasic saved her assists in the NWHL for the postseason, recording her first three assists during Connecticut's first playoff win in four years.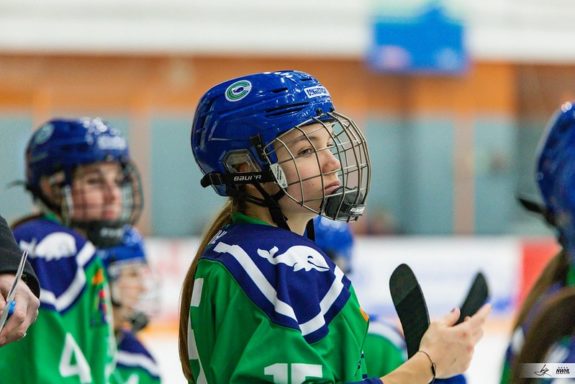 "Our team is really excited to get going up in Lake Placid," said Vlasic, who was recently named an alternate captain for the Whale. "Practices have been really fast, up-tempo, and everyone is excited to get back into game action."
Samoskevich, like Friesen, also adds that offensive flair that the Whale have been searching for since the departures of players like Kelli Stack, Emily Fluke, and Katerina Mrazova. The Connecticut native averaged .76 points-per-game at the NCAA level and has also performed on the international stage as well with Team USA.
Beattie's Back
Last season, Beattie and her game grew leaps and bounds, culminating with a well-deserved spot in the NWHL All-Star Game. She was a prime-time player in the Whale's playoff triumph in Buffalo with two huge goals, nearly equalling her season output in the process. Beattie set career-highs across the board, and her versatility allowed her to play in (22) nearly double the number of games she had played in her career (28) before last season.
"I am really looking forward to the upcoming season and very appreciative of all of the hard work that has been going on behind the scenes in the off-season," Beattie told us. "(Former GM) Bray (Ketchum) did an awesome job building off the momentum that our team had in the second half of last year and signed many new talented players."
"I think we will have a lot of depth in every position and will continue to surprise the other teams. We are lucky to have such dedicated coaching and training staff return on the bench this season and are eager to welcome (new GM) Amy Scheer, Amanda, and Juliana to the Whale family!"
Related: Hanna Beattie Proving Her Value
With so many new faces on the roster, having a solid core group with the likes of Beattie, Orlando, Doyle, and Marchin on the back end is crucial and the Whale, like all of the five other NWHL teams, are itching to get on the ice again in meaningful games.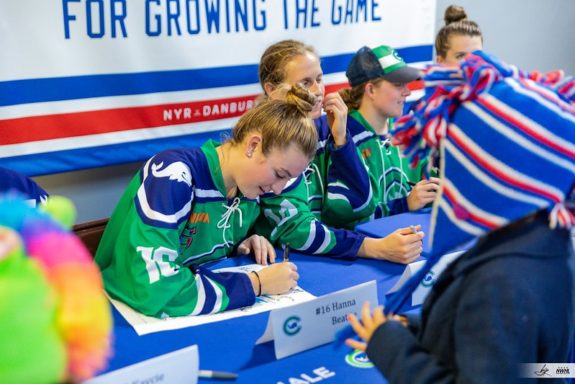 "With the start of our season officially on the horizon, it nice to be back on the ice with the Pod, especially given the current challenges the world is facing regarding COVID-19," added Beattie. "The league has done a great job so far ensuring the health and safety of the players and staff, and I know they will continue to make decisions with our best interests in mind."
"I can't wait for Jan. 23 when we can start playing games again, but in the meantime, I look forward to spending time with my teammates and putting in work on and off the ice."
Outlook
We know that Boston and Minnesota will be the favorites, and deservedly so. But the Whale will be the dark horse in this upcoming season. If they can build upon the foundation of last season's late success, they could be a pain in the butt for the other five teams. This season is set to be Doyle's final in the NWHL and what better way for her to end her pro career than hoisting the Isobel Cup on Feb. 5.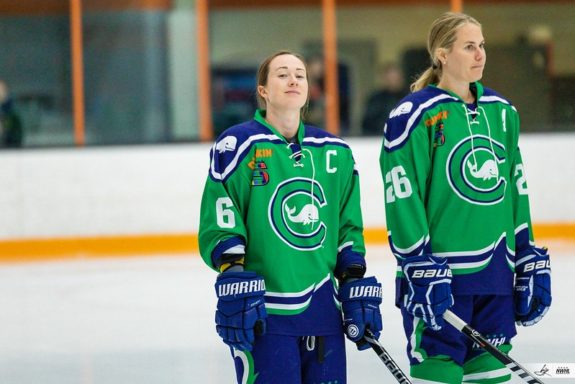 "We've been putting in a lot of work in during practices and you can see that this group is really coming together," said Vlasic. "We're all looking forward to competing for that Isobel Cup."
With talent like Weber, Vlasic, Russ, Friesen, Samoskevich, and Wohlfeiler up front, defenders like Doyle, Howran, and Beattie on the backend, plus Wolejko in goal for the Whale this season…why not them? Coach Colton Orr has a lot of options to mix and match his lineup during the two-week season in Lake Placid. They should be able to go toe-to-toe with any other NWHL team, and we're expecting Connecticut to be a major player there.