It has become a summer tradition for the Ducks to leave open a roster spot for Teemu Selanne, just in case he decides to return to the NHL.  Every year, as fall rolls around, he decides to re-join the Ducks and play "one" final season in the NHL.  He is a fan favorite and the greatest player in franchise history, but at the age of 43, the prime of his career is well in the rear-view.  For sentimental reasons, everyone wants him to return, myself included, but in their quest for the Stanley Cup, the Ducks would be better served to see Selanne retire.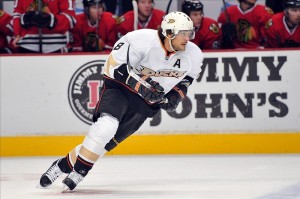 Over the last few seasons, the Ducks have quietly assembled a young core group of players that have already had success at the NHL level.  Teemu Selanne would be the oldest player on the roster by five years, and one of only three skaters over the age of 30.  To some degree, that would suggest that the Ducks need his veteran presence and leadership, even more so than they need his on-ice production.  However, if the Ducks are committing at least 15 minutes per game of ice time to Selanne, they are reducing the ice time, and slowing down the development, of their younger players.  Unfortunately, his skill set does not translate well to a bottom six role, so he would need to see the majority of his playing time on one of the top two lines.  As it stands now, Selanne would have a tough time displacing one of the top four wingers for the Ducks.
The NHL regular season schedule was released on Friday. Check out our partners at TiqIQ for the best deals on Anaheim Ducks tickets for all 2013-14 games.
In terms of production, Selanne is still a relatively productive player.  Prior to last year, he had scored more than 25 goals in four consecutive seasons.  Last year, his production was down a little bit, as he was on pace to score just over 20 goals had it not been for the lockout.  Would his production continue to drop off if he were to return?  On one hand, he'd be playing with a group of skilled players that can help him maximize his ability.  On the flipside, he is another year older and this season will be twice as long as last year.  Selanne has been freakishly healthy over the last five years, so injury is not a top concern, but the wear and tear of an 82 game schedule could take its toll on his ability to put up points.  A realistic expectation would be somewhere in the range of 45 points, which is respectable, but not necessarily enough to warrant a top six role.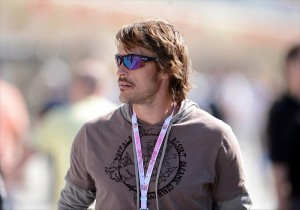 While he would undoubtedly be determined to win a Stanley Cup and go out on top, it may not be his top priority in the 2013-2014 campaign.  His primary motive for returning to the Ducks could be to prepare for the 2014 Winter Olympics where he will represent Team Finland.  For the sport, this is a great thing, as Selanne is a well-known player representing the league on an international stage.  For the Ducks, this is bad news on a number of different fronts.  First, it is an additional two weeks of practices, games, and travel for Selanne.  Second, the Ducks have little say over how much he plays for Team Finland, which could result in overuse.  Lastly, if the Selanne is focused on winning the gold medal for Finland, it could become a distraction for him in the first half of the regular season, as he prepares himself for Sochi, instead of dedicating himself to winning in Anaheim.  Sochi could be the main reason that Selanne looks to return to Anaheim for one more run, but it should also be one of the biggest concerns for the Ducks as they consider re-signing him.
In the long run, the Anaheim Ducks would be better off without Teemu Selanne.  That said, it is almost a foregone conclusion that by the end of this month, he will officially be a member of the Ducks.  If that is the case, the team will have to hope for the best.  A scenario where he gets to 700 goals for his career, and in the process, leads the Ducks to their second Stanley Cup Championship.  That is not impossible, but for the Ducks, the Stanley Cup would be far more attainable if Selanne hangs up his skates this summer.