We are now well into the NHL's salary cap era where each of the 30 (soon to be 31) teams are constantly working on their own secret blueprints as they attempt to annually ice a competitive roster while staying below the league's salary cap.
We've seen teams attempt to bolster their rosters by overspending in July only to later find themselves handcuffed with their bad contracts. We've also seen teams make use of other, less explored, avenues to improve their rosters.
With the Minnesota Wild staring at a future salary cap crunch, it might be time for Chuck Fletcher and his management team to get creative.
Scouting Abroad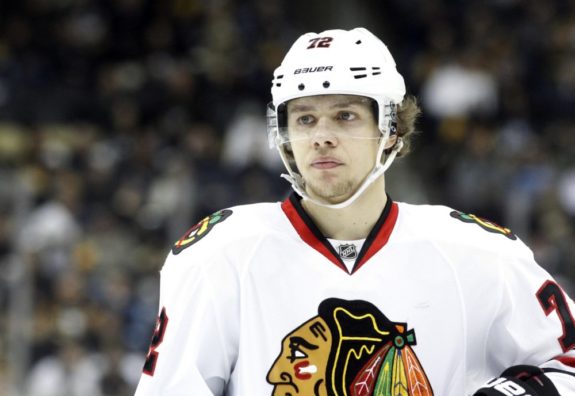 An alternate avenue that the Wild should not overlook is bringing in free agents who have been plying their trade in the European professional ranks. These types of free agents are typically subject to NHL entry level contracts (ELC) unless they have previously spent time on an NHL deal or are above the age of 24. The possibility of landing an impact player at a low cap hit should be enticing for any general manager.
European free agents come with a lot of uncertainties but they are often times a low-risk/high-reward investment and a free asset. When signing such players, you never know if you just nabbed the next Artemi Panarin or another Sergei Plotnikov.
Here's a look at some of the more intriguing names currently playing in the KHL who could realistically give North America a shot.
Free Agents Not Subject to NHL Entry Level Contracts
Vadim Shipachev (C) – SKA Saint Petersburg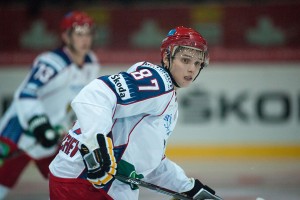 Vadim Shipachev was long rumored to sign an NHL contract this past offseason but complications with his current KHL deal squashed that possibility. Instead, Shipachev returned for his fourth season with SKA Saint Petersburg and finished the regular season with a career-best 76 points.
A left-shot centre with average size, Shipachev's main assets are his skating and hockey sense. The Russian pivot has the ability to find his teammates in open ice, as evidenced by his 50 regular season assists, and is dangerous on the man advantage. Shipachev is at his best when playing with linemates of a similar hockey IQ and likes to set up the give and go.
It's not unreasonable to think that Shipachev could struggle to adjust to the smaller ice surface given his age and playing style but, if put in the right situation, he could effectively contribute to a scoring line and play a vital role on a successful NHL power play.
Stephane Da Costa (C/RW) – CSKA Moskva
A name that is likely familiar to Ottawa Senators fans, Stephane Da Costa originally signed with the Senators as a highly touted undrafted college free agent following a successful two-year NCAA career with Merrimack College. The native of France was able to translate his offense from college hockey to the AHL, where he posted better than point-per-game numbers, but failed to force his way into regular NHL duty with the Sens.
After getting into just 43 NHL games over a three-year period with the Senators organization, the former college star chose to take his talents overseas. Da Costa had a huge first season in the KHL by putting up 62 points in 42 games. His quick success resulted in rumors of a possible return to North America but only on the condition that the Senators trade his rights to another organization.
When a trade did not materialize, the forward re-upped with CSKA Moskva for two more years. Unfortunately for Da Costa, he suffered through two injury riddled campaigns but did manage to put up respectable numbers when he was able to play.
Da Costa has since recovered from injury and, with his KHL deal expiring, he is set to become an unrestricted free agent for the first time in his career. It would not be the least bit surprising to see him make an NHL comeback attempt in the 2017-18 season.
Evgeny Dadonov (RW) – SKA Saint Petersburg
Another member of the powerhouse SKA Saint Petersburg team, Evgeny Dadonov enjoyed the best year of his KHL career in 2016-17 after finishing the regular season with 66 points in 53 contests. Dadonov is a former third round draft pick of the Florida Panthers and has 55 games of NHL experience to his name.
Evgeny Dadonov's focus has already switched to the upcoming KHL playoffs: https://t.co/6PELRBul6G pic.twitter.com/hrA6W5q10v

— SKA Ice Hockey Club (@hcSKA_News) February 18, 2017
As a smaller forward, Dadonov's game is primarily centered on his speed and finishing abilities. The 27-year-old scored 30 goals this season and has improved his shot with age. While he's a player who likes to shoot the puck, he will also go to the net fishing for rebounds.
Jan Kovar (C) – Magnitogorsk Metallurg
Jan Kovar is an interesting player to follow as he has consistently put up a lot of points in league play but had struggled in international competition until more recently. The Czech pivot is undersized at 5-foot-11 but has a stocky build weighing in at 216 pounds.
Kovar has a history of success playing with highly skilled wingers such as regular KHL All-Stars Sergei Mozyakin and Danis Zaripov so he has proven that he can think the game at a high level. The offensively gifted centreman was passed over during his NHL draft eligible years but has worked hard to prove his doubters wrong by filling score sheets wherever he's gone.
Since being passed over in the NHL draft, Kovar has registered 102 points in 104 Czech Extraliga games followed by 251 points in 231 KHL games. Another desirable asset of Kovar's game is that he is a right-handed centreman with a history of having a high face-off percentage.
Fyodor Malykhin (C) – AK Bars Kazan
There were talks surrounding the possibility of Fyodor Malykhin making his way to North America a few years ago but those talks have since turned into whispers. The Russian centre enjoyed a breakout season in 2013-14 when he picked up 44 points in 54 games and was named a KHL All-Star as a member of Avtomobolist Yekaterinburg.
The 5-foot-11 pivot has spent the last three years with AK Bars Kazan but hasn't been able to replicate the same level of success. The offensively gifted centreman does have a history producing big offensive numbers as he put the puck in the net 42 times in 54 games while playing in the Russian junior league. It remains to be seen if Malykhin can reestablish the promising production that once had him being discussed in NHL circles.
Undrafted Free Agents Subject to NHL Entry Level Contracts
Alexander Barabanov (RW) – SKA Saint Petersburg
For clubs looking for a future asset more so than an immediate impact player, Alexander Barabanov is someone to send your scouts out to see. The forward has shown signs of promise since debuting in the KHL at age 19. The left-shot right winger is small in stature standing at 5-foot-10 but is solid on his skates and has a low centre of gravity.
Barabanov plays down the depth chart on a stacked SKA Saint Petersburg team but has shown glimpses of the scoring touch he displayed as a star junior player in Russia's MHL. The winger led the MHL in scoring in 2012-13 with 81 points and also registered six points in seven games at the World Junior Championships the year after.
The 22-year-old finished the 2016-17 regular season with a career-high 25 points and will be in line for more ice time next season with some of his team's veterans likely moving on.
Vladimir Tkachev (LW) – Admiral Vladivostok
Vladimir Tkachev made waves in 2014 when he was invited to Edmonton Oilers rookie camp, earned an invitation to main camp and then played his way into a contract from the NHL team. The contract was later ruled ineligible because, although Tkachev passed through the NHL draft, he hadn't played the full 2013-14 season in North America. The winger suited up for two KHL games prior to making his QMJHL debut and those two games ultimately cost him his first-ever NHL deal.
Vladimir Tkachev had 2 assists in a 4-3 OT Oilers rookies win vs Canucks rookies http://t.co/kjXruZBGhA #WayToGoVlad pic.twitter.com/9cMlfMW8i1

— Moncton Wildcats (@monctonwildcats) September 13, 2014
Fast-forward three seasons later and the diminutive forward just completed his first full KHL regular season with 39 points in 49 games – good enough for second on his team in scoring. Tkachev is a very shifty skater who can turn on a dime. He has excellent hands, good speed and a high hockey IQ. His downfall remains his slight build and his play away from the puck.
Despite his size limitations, Tkachev has shown that he can score against bigger players and looked good in his 2014 NHL preseason games. With some added strength and experience, this is a player who we probably haven't seen the last of in North America.
Vladimir Tkachev (C) – AK Bars Kazan
The other Vladimir Tkachev is also drawing some NHL interest. The 23-year-old is finishing up the last year of his KHL contract with AK Bars Kazan and has started to see his skills shine through following a late growth spurt. Now measuring six-feet tall and weighing over 200 pounds, the forward registered career highs across the board in 2016-17 with 15 goals, 17 assists and 32 points.
The elder Tkachev is a strong finisher who possesses good hockey sense and a nose for the net. The forward is solid on his skates but could still have some trouble making a regular impact in the blue paint against NHL defenders. Tkachev's skills are evident and it may be worth investing a contract on him in the hopes that he can put it all together.
Viktor Antipin (D) – Metallurg Magnitogorsk
http://gty.im/629991480
A defenceman in the mold of a Jared Spurgeon, Viktor Antipin continues to improve and exceed expectations year after year. Antipin is small for someone who plays his position but leaves it all out on the ice.
The left-shot defenceman isn't afraid to put his body on the line as he consistently displays the willingness to get himself in shooting lanes and block shots. The defender has a deceptive shot for someone of his stature and has previously hit double digits in goals in the KHL.
Antipin played a vital role for the 2015-16 champion Metallurg Magnitogorsk and will be looked upon even more this time around as they gear up to defend their title. Antipin has represented Russia internationally on several occasions and put his talents on display most recently during last year's World Championships.
Albert Yarullin (D) – AK Bars Kazan
A fixture on Russian national teams during his junior years, Albert Yarullin looks poised to separate himself from the pack of young defencemen attempting to make their mark in the KHL. The right-shot defenceman has displayed a well-rounded game highlighted by an impressive hockey IQ and strong leadership qualities.
Yarullin has all the tools to become a future anchor on the backend and, being a coveted right-hand shot, could soon find himself in demand if his offense continues to develop. He sometimes has the tendency to go for the big hit and his positioning in the defensive end could still use some improvement.
Igor Ozhiganov (D) – CSKA Moskva
Standing at 6-foot-2 and weighing over 200 pounds, Igor Ozhiganov likes to take the body and play more of a physical brand of hockey. The right-shot defender prefers to keep it simple when he has the puck on his stick but he does have some power behind his shot too. Ozhiganov is good at using his strength to break up the cycle down low and battle opposing forwards in front of his goal.
https://twitter.com/SibirKHL/status/560121317492789248
Zakhar Arzamastsev (D) – Salavat Yulaev UFA
Zakhar Arzamastsev surprisingly went undrafted into the NHL after having been the youngest defenceman to ever play a game in the KHL. Now 24 years of age, the 6-foot-2 left-shot defenceman has already played parts of eight seasons in Russia's top professional league and has continued to develop his all-around game.
Arzamastsev possesses a decent first pass and a good shot but could use some more work on his skating. The defender's KHL contract is set to expire and, after posting a 10-goal season, it might be as good a time as any for him to make the transition to the North American game.
Goaltenders
Goaltenders are a little harder to predict and it's not very often that a team has a Sergei Bobrovsky fall into their laps but it obviously can happen. Three goalkeepers to watch out for are Emil Garipov (AK Bars Kazan), Vasily Demchenko (Traktor Chelyabinsk) and Harri Sateri (Vityaz Podolsk).
Ak Bars blanks Torpedo. Emil Garipov makes 28 saves for 4th shutout of the season. #AKBvsTOR pic.twitter.com/pEkLBN2GUa

— KHL (@khl_eng) November 29, 2016
The 25-year-old Garipov has consistently finished each season sporting a save percentage of .920 or better throughout his KHL career to date, including a .952 in 2013-14. He has decent size standing at 6-foot-2 and has been getting into more games each season as his career progresses.
Demchenko is of a similar build as he also stands 6-foot-2. The 1994-born puck stopper has shared the Traktor Chelyabinsk crease with veteran Pavel Francouz since 2015-16 and has posted a solid 2.24 goals-against average to go along with a .927 save percentage in 83 games over the last two seasons.
Sateri is a 27-year-old Finnish goaltender who was formerly drafted by the San Jose Sharks in 2008. As is the case with Da Costa and the Senators, Sateri's NHL RFA rights with the Sharks are due to expire on July 1. The 6-foot-1 netminder has played in over 40 games during each of the last three seasons with Vityaz Podolsk and has back-to-back .929 save percentage campaigns.