This week, the Arizona Coyotes commemorated a big milestone. The club looked back to 2002 when Teppo Numminen became the first player in franchise history to play in 1,000 games. During this, the organization's 25th anniversary, the Coyotes have been recalling a host of memories from years past. The Numminen feat is one of the most impressive and rare for a desert dog.
When Numminen skated in that 1,000th contest, he became just the 174th NHL player to reach that number. All 1,000 games for Numminen were with the franchise, marking just the 32nd time a player had attained that amount of games with one team. No Coyote had ever played in 1,000 games before.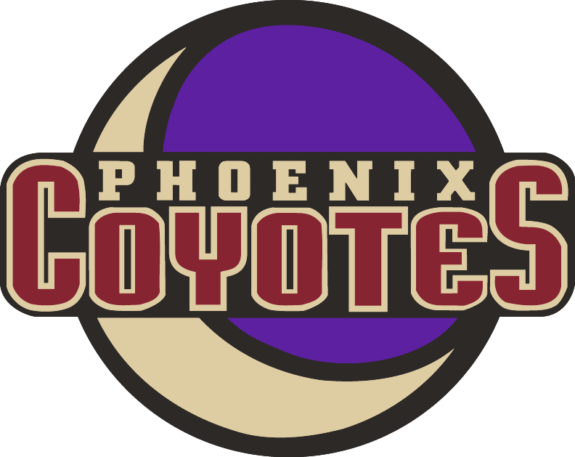 Since that night, the number of NHL players to reach 1,000 games has doubled to 348. The number of players to get there with one team has more than doubled to 67. But, when it comes to the Coyotes, that 1,000 mark is still quite elusive.
Numminen wound up playing a total of 1098 total games for the old Winnipeg Jets/Phoenix Coyotes. Only Shane Doan has more in the GP department with 1540 games as a Yote. All these years later, and only Doan has been able to surpass Numminen. No one else has come close.
Thomas Steen comes in third on the Coyotes all-time games played leader board. Steen skated in 950 games in the 80s and 90s with the old Jets. The rest of the top ten list is filled with names of players who have all either moved on or retired. The only active Coyote in the mix is Oliver Ekman-Larsson. But can the Arizona defenseman make a serious run at quadruple digits?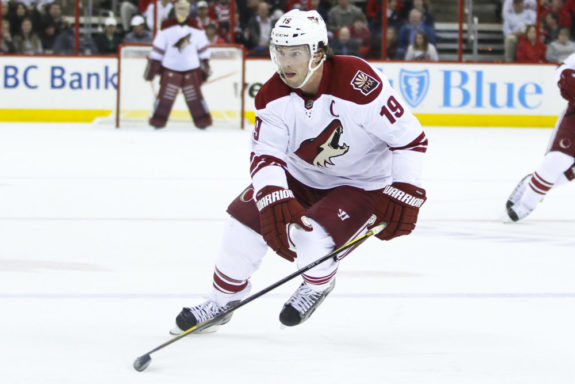 Ekman-Larsson has played in 735 career games, all as a Phoenix/Arizona Coyote. If he can stay healthy, "OEL" will be pushing the 770 mark by the end of the season. Substantial for sure, but still a good chunk away from 1,000. 
More Please, For Oliver
Here's what would have to happen for the Arizona captain to pressure former captain Numminen for second on the franchise's all-time games played list: 
First of all, Ekman-Larsson would have to remain in Arizona. Trade rumors swirled around the Coyotes all off-season. Many pushed for the club to free up some salary by parting ways with Ekman-Larsson. After all, an eight-year, $66-million contract isn't cheap. Moving Ekman-Larsson became such a possibility that he even told the team the clubs he'd be willing to play for. Since he has a no-movement clause in his current deal, Arizona can't just send him anywhere. 
Ekman-Larsson reportedly listed the Boston Bruins and Vancouver Canucks as potential landing spots. That's it. In the end, the Coyotes decided to hold on to him instead. So far, it has paid off. The club has a winning record, and Ekman-Larsson has nine assists, tied for third on the team.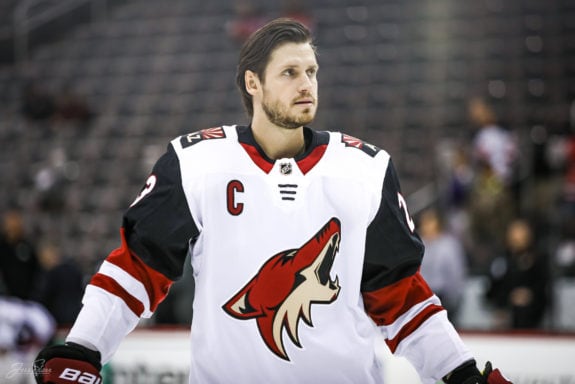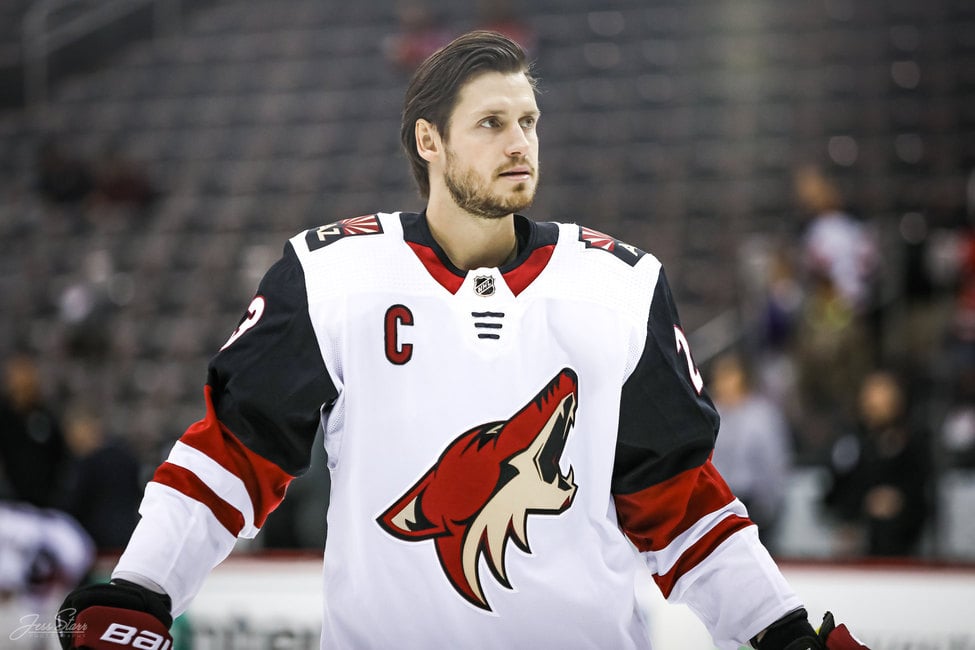 In order to make that run at 1,000, Ekman-Larsson would also have to stay healthy. The injury bug bit him already this season. A lower-body injury kept him off the ice for a portion of the year. Because of that, he's only played in 12 of the squad's 22 games this season. Ekman-Larsson has usually been very durable. He's played all 82 games in a season three times. He also played all 48 games in the lockout-shortened 2012-2013 campaign. In other years, he only missed a handful of games here and there, so he could potentially have the make-up to make it to 1,000.
The other factor in reaching such a milestone will be team relevancy. If Arizona is making a run at Stanley Cups, they will want to keep their top players. But, if the team finds itself in a season or two of hopelessness, that's when big contracts are moved. Right now, the Coyotes are right in the thick of things in their division. That said, trade rumors involving OEL and Boston are still out there.
Even if Ekman-Larsson isn't traded and stays healthy, playing for a competitive pack of Yotes, it would still be a challenge to eclipse that four-digit numeral. Hypothetically, he could hit 1,000 with the Yotes in the 2023-2024 season. He would be able to miss about a dozen games and still turn the trick in that span. Possible, but not probable.
Don't Count Him Out
The best chance Ekman-Larsson has to play 1,000 games for one team comes with winning. If the Coyotes can make the playoffs and make a run this season, the odds for hitting that impressive mark increase. For now, though, Coyotes fans need to understand and appreciate just how massive of an accomplishment 1,000 is and applaud Doan and Numminen for getting there.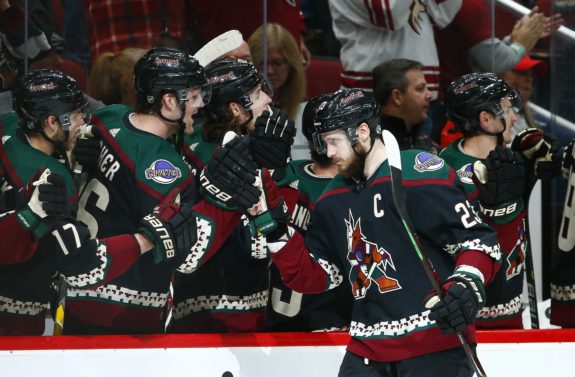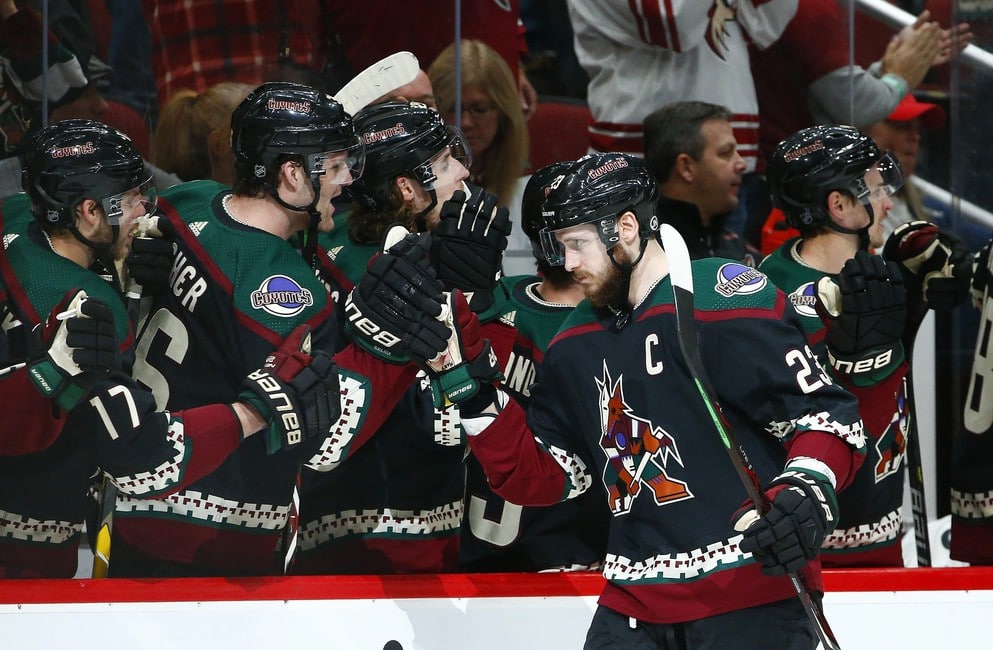 Meantime, Arizona's head athletic trainer Dave Zenobi just worked his 2,000th professional hockey game. Sure, that run has been with a bunch of teams, not just the Coyotes, but if Ekman-Larsson is to make a bid for a rare milestone, it's good to have a committed pro like Zenobi on staff. The health of all the Coyotes is in good hands.
---
---
Kevin is an accomplished writer, broadcaster, and radio/TV host. He serves as the play-by-play and/or public address announcer for several college and professional teams. He is also a professional wrestling and boxing ring announcer. Kevin has interviewed several U.S. Presidents, multiple hall of fame athletes, and countless others. Kevin is also a three-sport varsity high school coach and a specialist for youth sports camps. Both of his children play hockey. Kevin loves dogs and Pepsi. He is a strong advocate for the return of the Quebec Nordiques to the NHL. Kevin is a fan of the Chicago Blackhawks and all things hockey. He covers the Arizona Coyotes for The Hockey Writers.