In the first Semifinal game of the day on Jan. 4, 2023, Czechia will seek revenge on Sweden for their only loss of the tournament. For Sweden, they will look to put an end to the gold medal hopes of the best team Czechia has sent to this tournament in 20 years. Let's look at the matchup, the keys to victory, and what to expect. 
The Rematch 
This is an all Group A matchup. The only loss on Czechia's way to finishing first in their group at this year's World Juniors was their overtime defeat to Team Sweden. In the quarterfinals, Czechia dominated their opponent. Despite giving up a goal only 22 seconds into the game on the first shot, the Czechs spent the next 59 minutes dictating the pace and style of the game, finishing with a convincing 9-1 win over Switzerland. 
They come into the semifinal with a fresh roster and several players who have been major contributors. They have nine players scoring at a point-per-game pace, more than any other nation. They are also second behind Canada in this tournament in total goals scored with 24. 
Related: WJC 2023 3 Up, 3 Down: Sweden vs Czechia 
---
Latest News & Highlights
---
The depth of the Czech roster is perhaps this team's greatest strength. But an argument can be made for their defense to hold that title as well. They lead the tournament in goals by defensemen with 10, which includes their leading scorer in Stanislav Svozil with eight points.
They also have the tournament's best puck-handling netminder in Tomas Suchanek, who leads all goaltenders with a record-setting four points. His performance stopping pucks has been even better than his playmaking abilities, with him earning a .935 save percentage (SV%). 
For Sweden, they ride into the semifinal coming off of an emotional win over their arch-rivals in Finland. Despite being outshot 35-20, they were able to find a way to win. Leo Carlsson's two goal performance in what was his best game yet in this tournament set the stage for the late-game heroics of team captain Victor Stjenborg. Stjenborg scored a last-minute short-handed goal that gave Sweden the victory.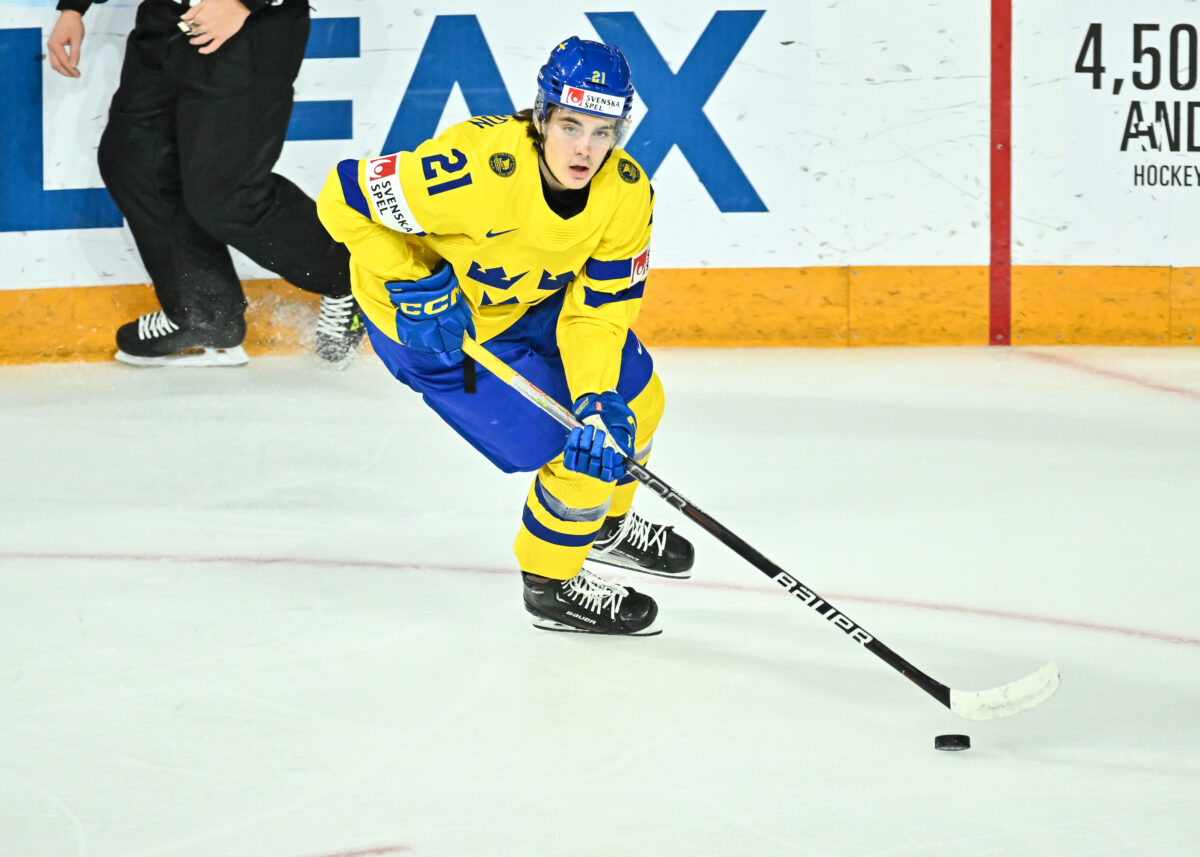 Offensively, more was expected out of Sweden who finished the round robin in fourth for total goals with only 16. Defensively, without any star power on their blue line, it must be seen as a pre-semifinal weakness. The good news for Sweden is that they can rely on one of the top goaltenders in the tournament in Carl Lindbom who has a .942 SV%.  
Keys to Victory – Czechia 
For Czechia, victory will rest on the play of Suchanek and the Czech defensemen. They will need them to continue playing at the elite level they have been in this tournament. In the loss to Sweden in the round-robin, they had difficulty countering the speed of the Swedish forwards. However, they've now had the bitter taste of a loss to motivate them to counteract that weapon this time around.
They will also need to see more out of 2023 draft-eligible prospect Eduard Sale, who has produced a point per game, but in watching the games, it is obvious he has yet to reach his potential. Also, they will need another excellent performance by Buffalo Sabres prospect Jiri Kulich who leads the team with 28 shots on goal, five of which are goals. He is more than his lethal shot, he is also a leader on the team, wearing an alternate captain's "A" and playing a heavy game along the boards, allowing the Czechs to extend their puck possession in the offensive zone.  
Keys to Victory – Sweden 
Sweden entered this tournament as a team to beat, with perhaps the most skilled lineup on paper. However, that skill has yet to be fully realized in this tournament. Facing Czechia for the second time, they will need to find that next gear. They are also going to need Lindbom to play another game like the one he had against Finland, where his play kept his team in striking distance, giving them a chance to win.
Sweden's offense isn't as potent as Czechia's. That being said, they do have one of the top lines in the tournament with the Filip Bystedt line. If he, Carlsson, and Fabian Wagner can play a dominant puck-possession game, then there is hope for Sweden to win this matchup.
No matter who wins, fans in Halifax can expect to witness a classic match as Sweden attempts to qualify to compete for its first gold medal since 2012. As for Czechia, a win would guarantee the country's best performance since they won their second of back-to-back gold medals in 2001.
---
---