The calendar has turned to 2023, but it seems more of the same is on the way for the scorching-hot Carolina Hurricanes. After a come-from-behind, 5-4 shootout win against the second-place New Jersey Devils on New Year's Day, the team finds itself with a seven-point lead in the Metropolitan Division. More good news is on the way, too, with veteran free agent addition Max Pacioretty edging closer and closer to his debut following offseason surgery from a torn Achilles. As good as the Hurricanes have been recently, there may be an even higher gear yet to come in adding one of the purest snipers in the league to a top-six that's already producing at a high level.
---
Latest News & Highlights
---
There are some tough questions that are going to need answering, though. For one, the team's depth is one of its biggest strengths right now, so who do you take out? The bottom-six — if you can even call it that, considering the way head coach Rod Brind'Amour rolls his lines and how dominant they've been lately — has oftentimes carried the team during this current 11-game winning streak, and it seems detrimental to mess with the chemistry both trios are showing. Derek Stepan seemed the likeliest candidate, but even he's a player that scored two huge goals in the aforementioned win over the Devils. Or perhaps Paul Stastny, who has played some solid hockey in his own right since moving into the top-six and centering Martin Necas and Andrei Svechnikov? It's an interesting question, but one for another day.
Instead, today, we're going to take a look at one of the more interesting potential solutions for how the Hurricanes will line up upon his return: moving Necas to center. From a standpoint of personnel, roles, and fit, it seems to make the most sense. Considering that in a recent practice (one where Stastny was absent, it should be noted) Necas was, in fact, seen centering Svechnikov and Pacioretty, the coaching staff is at least considering it. So today, we'll look at what a move to center could mean for the talented 2017 first-round pick and how Pacioretty could factor in once he is ready to don the Hurricanes' game sweater for the first time.
Necas Has Expressed a Desire To Play Center Before and Seems Ready for It
Necas had a rough year in 2021-22. He was moved all over the lineup, often looking unsure of himself and deferring to his teammates too often. He simply never found the offensive groove that has seen him break out and become the team's leading scorer this season. In his exit interview last year, he stated his desire to play down the middle. It makes sense, considering his background playing the position, his elite skating ability and playmaking in transition, plus general dominance otherwise as an initiator and play driver with the puck on his stick. He seems to fit the mold for a modern center that can push the play from there.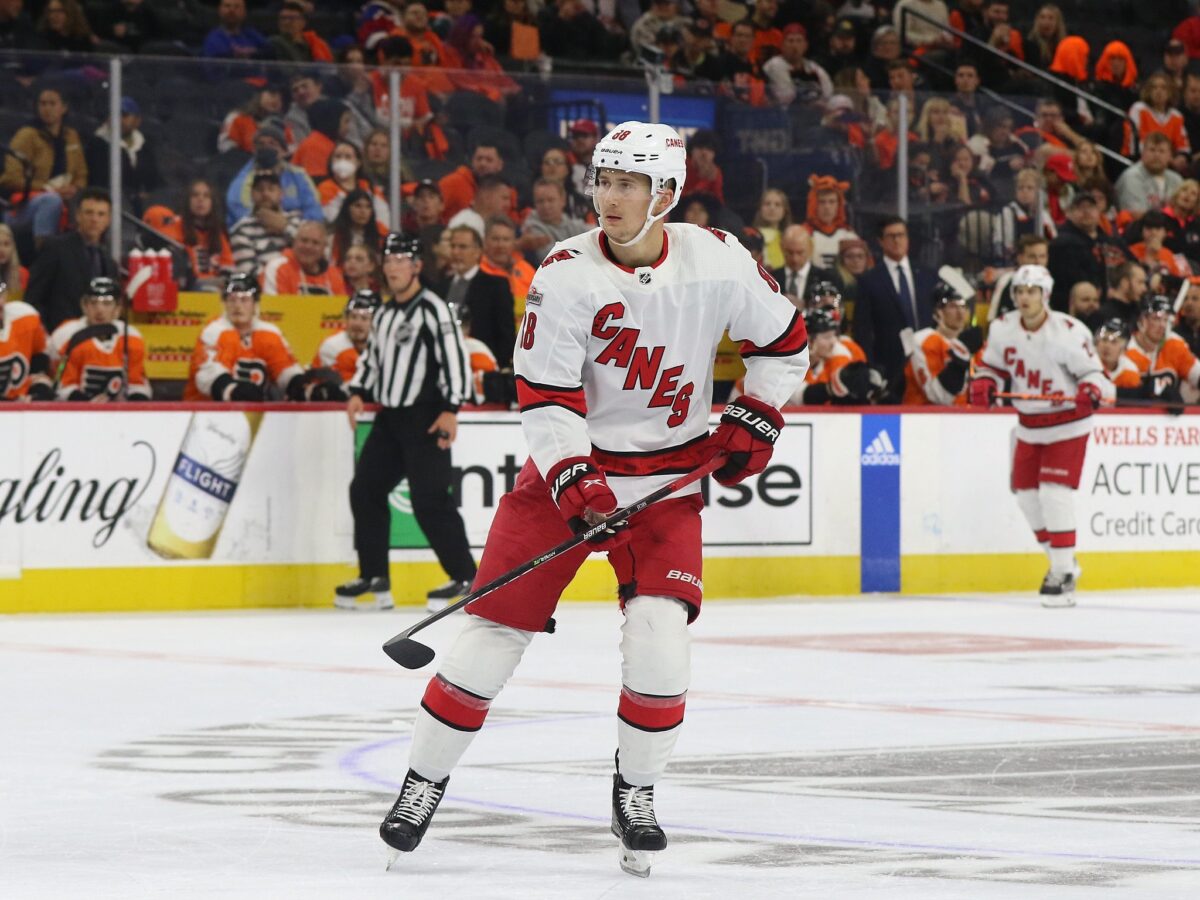 At the time of Necas' comments, it seemed unlikely that Brind'Amour would give him the chance based on his slight frame that often caused him to get knocked around in the past, as well as some occasional defensive inefficiencies. However, the Czech forward looks much stronger this year and is far more consistently competing in the dirty areas and below the goal line. His defensive game has also improved, to the point that he's even gotten time as a penalty killer every so often (he currently averages 0:47 shorthanded time on ice (TOI) per game).
One downside is Necas' proclivity in the dot, as he's won just 89 of the 209 (42.6 percent) faceoffs he's taken in 2022-23. For a team that values puck possession as much as the Hurricanes do, that's a potential pitfall. This hypothetical line of Svechnikov, Necas, and Pacioretty would obviously be at their best while on the offensive attack. And if they're starting their shifts trying to chase down the puck nearly 60 percent of the time, that's an obvious detriment. However, that's clearly something he can work on, and with Necas' hand-eye coordination and puck skills, one has to think that it can improve with Brind'Amour's tutelage and consistent reps.
Related: Expectations on the Hurricanes at an All-Time High in 2023
Another easy argument to make here: is it really smart to mess with the groove Necas has found in 2022-23? We've seen on multiple occasions what a position change can do to throw off a player's mojo — recently, Jesperi Kotkaniemi's struggles starting on the wing come to mind, and he actually had a preseason and training camp to try to get acclimated. Especially in the middle of a season, it could cause some growing pains, and considering how important Necas has been to the team this year, that may not be deemed worth the risk by the coaching staff. Necas is currently just under a point-per-game pace, with doubling his point total (41) from last season a legitimate possibility. For that reason, it's far from impossible that Brind'Amour wants to let him continue to thrive in his current position rather than mixing things up.
Regardless, Necas looks like a player ready for any challenge right now. At the time he made the end-of-year comments, coming off a struggle-filled season, he sounded like a player determined to find answers for his poor production. He clearly put in the work over the offseason, came ready to play in 2022-23, and put his money where his mouth is.
Necas is on the shortlist for most valuable Hurricanes players as we approach the halfway point, re-establishing himself as a potential franchise cornerstone despite his two-year bridge contract extension signed over the summer. Moving to center may very well be the next step for him, taking on an even bigger role and forming up what could potentially be one of the deadliest top-sixes in franchise history.
Playing Your Best Players in Their Best Roles
The Hurricanes' lineup is really clicking right now. There's no chance that Jordan Staal's line, flanked by Jesper Fast and Jordan Martinook, is going to get broken up any time soon. Often tasked with marking the opponent's best line, they've done an impeccable job of hemming their matchup into their own zone and simply wearing them down for 60 minutes in recent games. That's been a huge storyline for the team during their current win streak. Furthermore, the way Kotkaniemi has blossomed recently in a checking role (six points in the last six games), his role seems to be playing to his strengths. Stefan Noesen and Derek Stepan are also thriving alongside him, as they've created a big, heavy forechecking line that can really cause havoc and create offense.
This situation really only leaves the top-six to mix up, where some of the Hurricanes' stars have been a bit inconsistent. As previously mentioned, the obvious answer for who gets bumped down seems to be Stastny, who has just one goal and eight assists on the year; he's even been healthy scratched at times. While he has played relatively well since moving into that top-six role, he leaves a good bit to be desired as an offensive producer in a position geared toward that end of the ice. The downside is that this leaves only one true "center" in the top-six; obviously, to put two and two together, Necas is the only one who really makes sense if the team was to make that move and slide a winger to the middle of the ice.
The top line has definitely had its ups and downs this season. Aho is starting to regain his form after missing seven games to injury, and Teravainen has been out of the lineup for a big stretch as well. Even when he's played, he's alternated great games and poor ones. So, they could theoretically get broken up to try and get Teravainen going more consistently, and the idea of the two Finns feeding passes to Pacioretty seems quite intriguing. However, Brind'Amour likes to stick with his lines and let them work through their downturns, so I'd expect them to stick together for a while, considering how good they've shown they can be together in the past.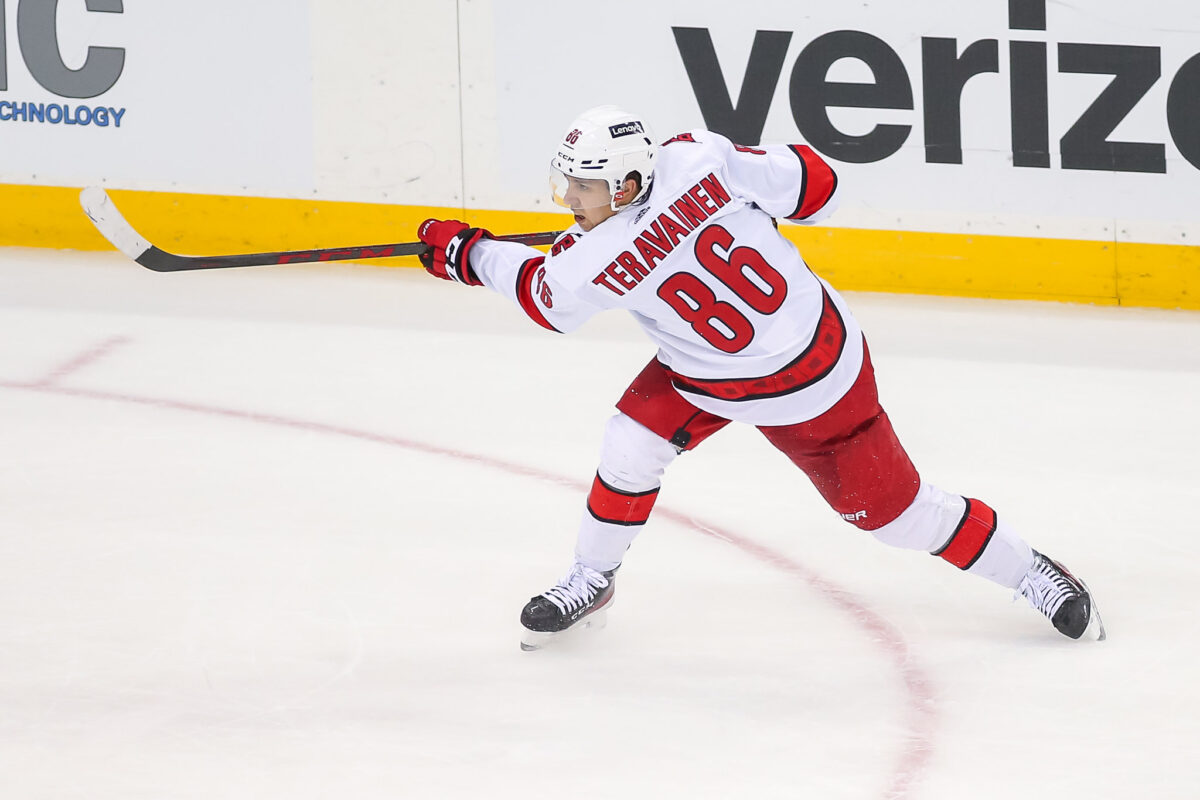 Having a second line featuring Svechnikov and Necas with Pacioretty to back them up would be quite the luxury in case those struggles do continue. If opposing coaches still want to focus their top defensive matchups on Aho, there's a good chance that the "second" line would be as dominant as any in the league in cushier matchups. Svechnikov and Necas have already been playing at an extremely high level, and adding a proven offensive player like Pacioretty to their unit could be what pushes an already-surging team to an even higher level. With this budding star-level talent alongside the formidable depth, not to mention a blue line that's been getting the job done at a high level and three highly-capable goaltenders once Frederik Andersen returns, this looks to be a roster without a hole.
Hurricanes Have Myriad Options When Healthy
If a time comes at some point when every forward the Hurricanes have is healthy, the amount of options the team has to line up is pretty crazy. There will be at least two legitimate NHL talents that will be relegated to the press box, and that's not even mentioning Jack Drury, now plying his trade down in American Hockey League (AHL). Drury played quite well during his time in Carolina this season, despite the lack of offensive production, but he's clearly better off getting 18 minutes or so a night down with the Chicago Wolves and playing in all situations. Oh, and lest we forget, another versatile and talented player in Ondrej Kase has also been skating since early December, and he could even further muddy the situation should he return from his concussion in the coming weeks or months.
The nice part about Pacioretty being so far ahead of schedule with returning from his injury is that the team is going to have ample time to figure out who fits best where. The trade deadline is still two months away, so despite how unlikely it seems that the team will make a move considering how deep they look at every position right now, they'll have a good chunk of time to see their big trade acquisition settle in the lineup before they must make that decision. By the time the postseason rolls around, one has to think that Brind'Amour will have put the pieces in the right places to get the most out of his talented lineup.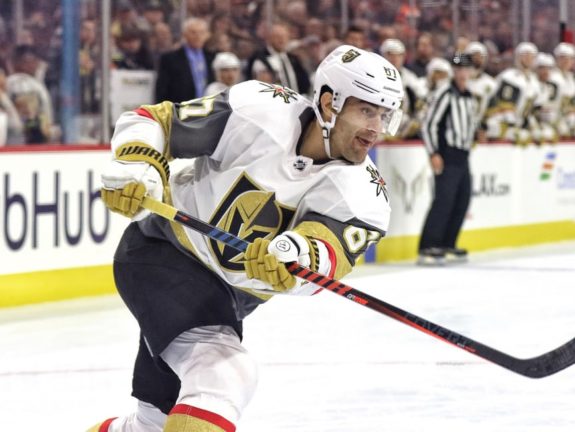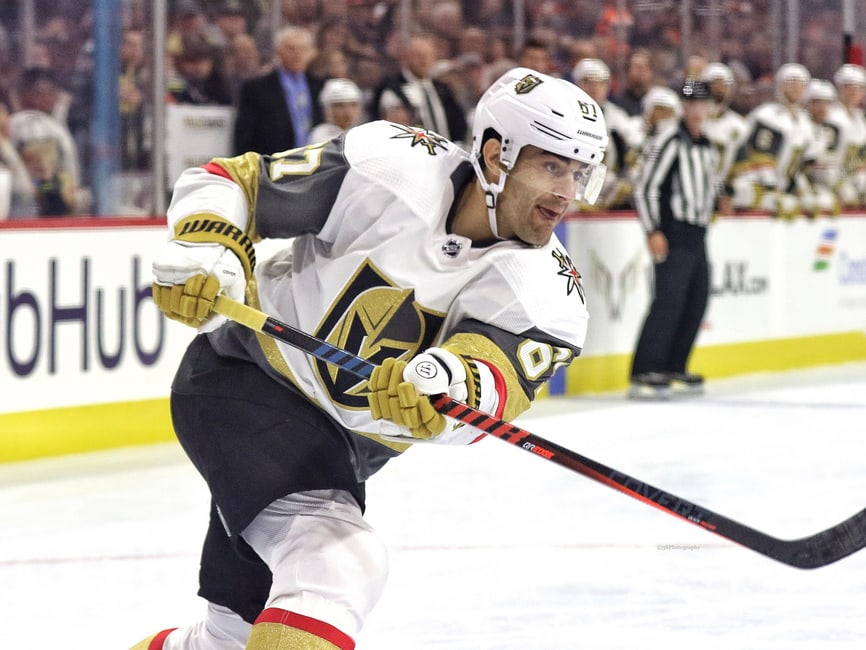 The Hurricanes are in the middle of a tough stretch that sees them play the Devils twice, the New York Rangers, and the Pittsburgh Penguins, meaning this is a chance for the team to make a big statement and begin to pull away with the Metropolitan Division in early January. There's a lot of talent in the division, and anyone can get hot at any time — as seen earlier in the season with New Jersey's huge winning streak — so it's a good time for them to be as scorching-hot as they currently are.
If the Hurricanes can get Pacioretty acclimated and up to full speed quickly, and Necas succeeds in a potential move to center, that gap could further widen. And it won't be hard to argue that this squad is right there with the Boston Bruins as the two teams to beat in the Eastern Conference — and probably in the entire league.
---
---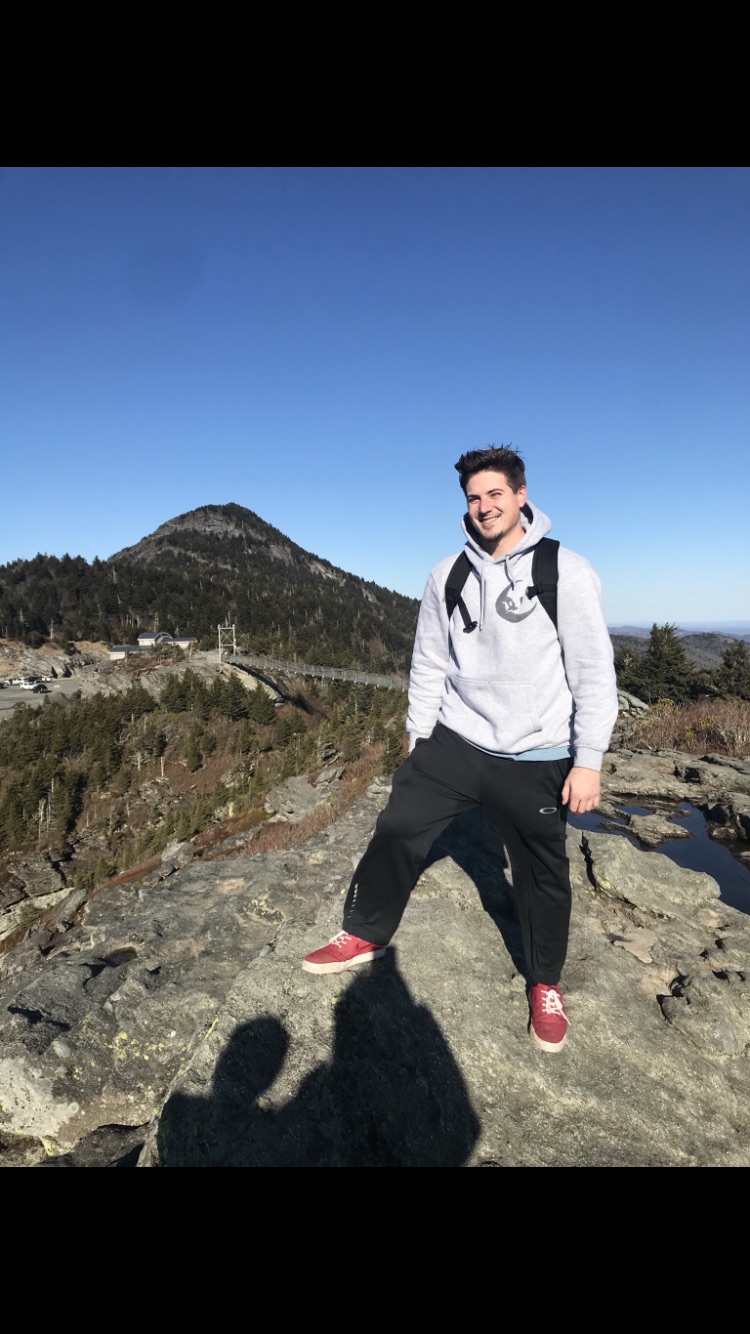 Brandon Stanley covers the Carolina Hurricanes and Los Angeles Kings here at THW. Born and raised in Raleigh, NC, in addition to writing about the Hurricanes for about five years now, he played hockey in NC for about 15 years. Many of those in the Carolina Junior Canes program, and hockey has always been his biggest passion. A graduate of North Carolina State University, Brandon also co-hosts and edits a podcast with two other writers (one of which, Alex Ohari, is also a writer here at THW) called Tracking the Storm. The pod covers everything Carolina Hurricanes, from prospects, to game recaps, and everything in between. Always available to chat anything hockey related, don't hesitate to shoot him a tweet or DM anytime on Twitter @bwstanley26!