To say it was a wild ride would be an understatement when describing the Dallas Stars recently completed 2020 post-season. I feel fairly confident in saying that because as a writer who normally covers the New Jersey Devils for The Hockey Writers, I jumped in to covering the Stars for the playoffs to help the team out/our lack of Dallas writers at the time.
One of our editors had posted in one of our Slack channels that THW was looking for a few writers to pick up some slack on the teams participating in the postseason that we had light coverage on. True story: I almost chose to cover the Calgary Flames, Dallas' opponent in the opening round. Whew!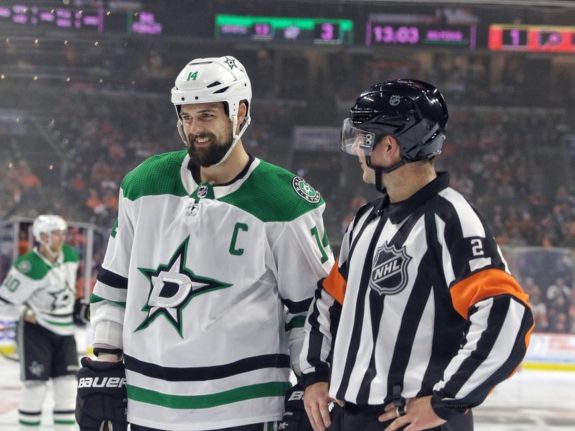 Myself along with one of our San Jose Sharks writers – Victor Nuño, who I didn't know prior to August, tag-teamed the coverage for the past two months and although I would never speak for anyone else, I think he had as fun as I did being along for the ride with a team that unexpectedly made the 2020 Stanley Cup Final.
As someone who has covered hockey for almost two decades now (that felt really weird to type/think about) I generally know a lot about the league and it's players. 
But in full transparency, I wasn't 100% well-versed and aware of everyone on the Stars. I had covered a few of their games, but they just weren't a team that I got to watch often this season (even with Center Ice). What I learned is they are a rugged group, with young players who are just barely scraping the surface of their potential. They also had too many injuries to overcome, especially with 3/4 of their penalty killing forwards missing for most of the Cup Final. That's tough to overcome.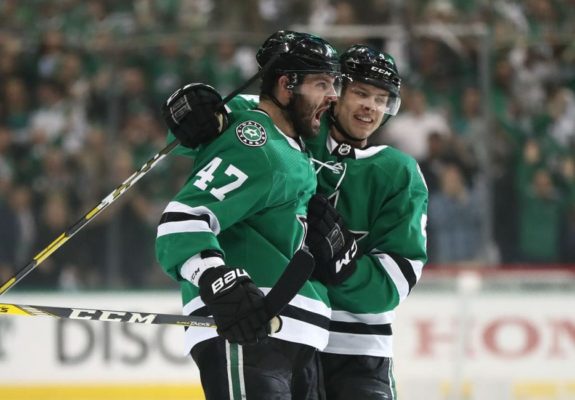 What I saw over the past two months was a team that faced and conquered nearly every challenge while spending nearly nine weeks in the Edmonton bubble. They were the only team of the 24 that saw action in the NHL's Restart that never had to change hotels. 
That group of players and coaches likely formed a bond that will forever be remembered. No one, other than maybe Tampa Bay, will have formed a tighter bond over the past two months. It will be interesting to see if that plays a factor going forward, will any players take a slight 'hometown discount' to stay with the group?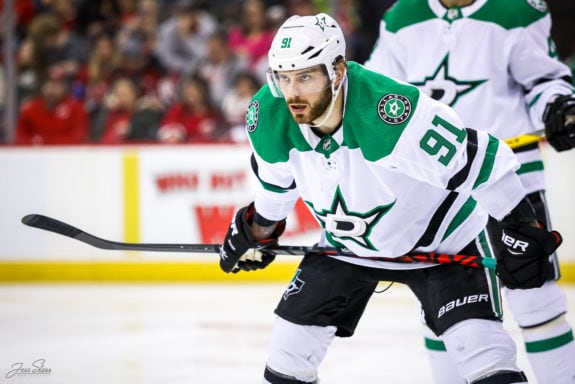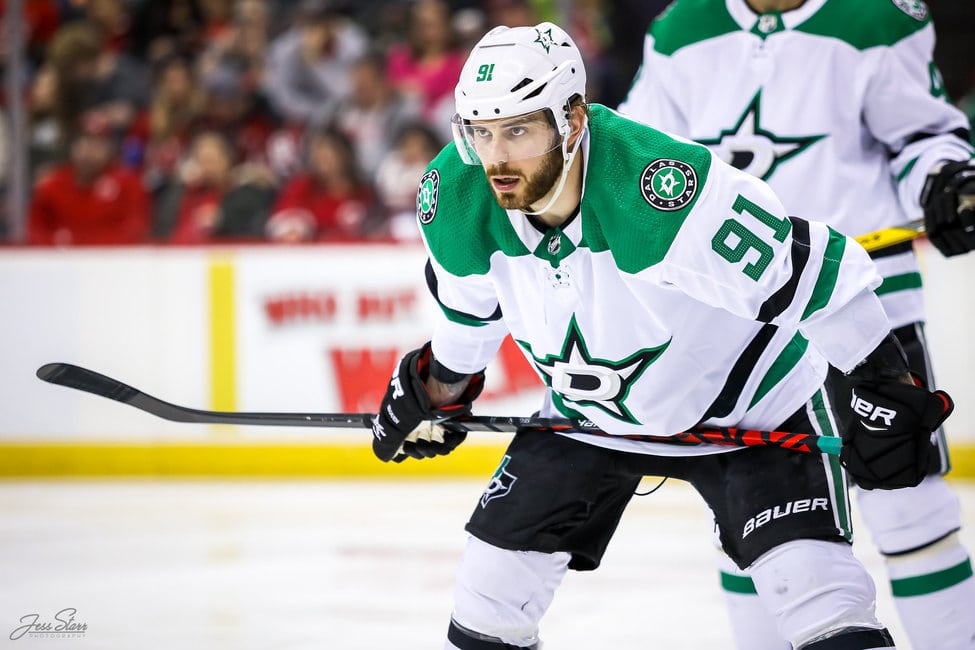 I'm happy to say I'll be continuing to write about the Stars a little bit more going forward. 
There were some wild games and series, and I tried to pick the five moments that stuck out the most for me while watching their incredible run through Calgary, Colorado, and Vegas.
5. Big D Has the Goods on D
Just how good was the Stars' defense, especially the two studs John Klingberg and Miro Heiskanen? And how fun were they to watch?
The younger Heiskanen (who was drafted just three summers ago) led Dallas in points and finished third in points (26) in the playoffs. He went pointless in nine of the 27 games he played in and had an eight-game point streak (3g-10a) from the Calgary series through the completion of the Colorado series. The 21-year-old averaged almost 26 minutes a game of ice-time (25:58) while playing against the best of the best for two straight months.
As a unit, the Stars defense accounted for 67 points (17g-50a) during their postseason run. That is the second most by any team in one playoff year, behind only the 1985 Edmonton Oilers (77 points). Not only can they score, but they can also prevent you from scoring. Just look at how they shut down the Golden Knights in the West Finals – Vegas had just eight goals in the five-game series.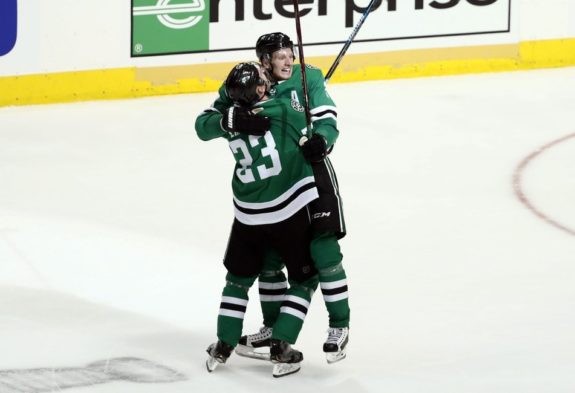 Klingberg is seven years older than Heiskanen, and whenever Dallas needed a big shot from the point to find its way through to the net it always seemed that it was coming off of his stick. He finished second on the team and tied for seventh in the league in points (21). What a luxury the Stars' coaching staff has that when Heiskanen comes off the ice they can put Klingberg on, and vice versa.
I thoroughly enjoyed closely watching these two blueline studs during the playoff run, and look forward to watching them for a few more postseason runs in the future.
4. Fourianov
Game 6 against the Calgary Flames in the opening round was perhaps one of the top-three wildest games that took place in either of the bubbles during the NHL's 2020 postseason. The Flames trailed the series 3-2 and were on fire to start the game with three goals before the Stars ever got a shot on goal.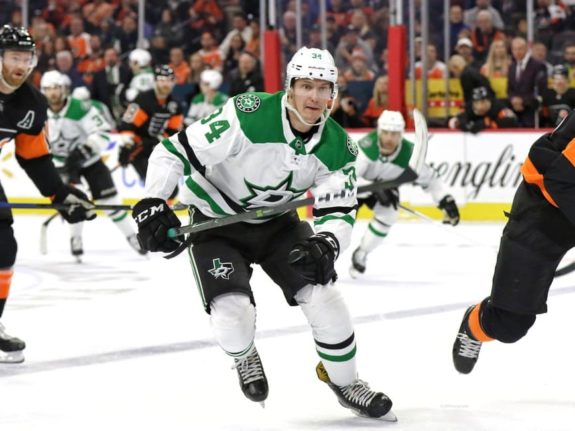 Heiskanen got his team on the board before the end of the first and once the second period started rookie Denis Gurianov took over. He scored 59 seconds into the period, two more times before the end of it, and the Flames were shellshocked as the Stars led 6-3 after 40 minutes of play.
Gurianov added another goal in the third period because, why not? Not many people knew (myself included) that the 23-year-old Russian led the team in goals during the regular season, but he showed us all why in that opening round. 
Related: Gurianov & Heiskanen Power Stars to Round 2
During the West Finals Gurianov had the series-ending goal in overtime that sent the Golden Knights home from the bubble. Another player that I had little knowledge about, but boy am I looking forward to watching his career progress as this sniper matures. 
3. From Russia With (g)Love
Heading into the Stanley Cup Final, Anton Khudobin was in the conversation for the Conn Smythe Trophy as the MVP of the playoffs. We all know what happened in the Final, but his run leading up to it reminded me of the run that Dwayne Roloson went on with the underdog Oilers back in 2006. 
Khudobin had played on four teams before he arrived in Dallas and in many of those stops he was merely a backup rather than a complement or 1B to a 1A. In 2013-14 with Carolina he set a career-high with 19 wins and each of the past three seasons (Boston, Dallas x2) he recorded 16 wins.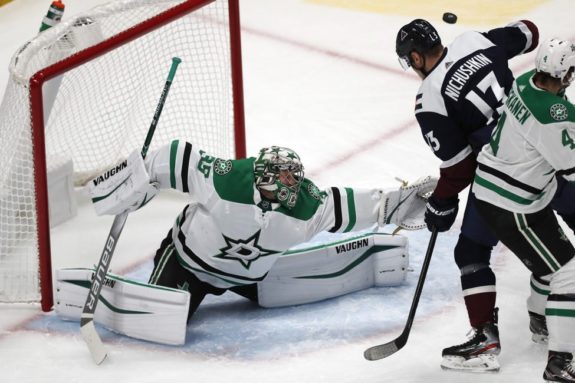 This postseason, with Ben Bishop mostly unfit to play, the lovable goalie from Kazakstan started 24 games, won 14 of them, picked up his first postseason shutout (to open the series vs. Vegas), and got the Stars within two wins of the Stanley Cup.
The 34-year-old was obviously a great asset for Dallas during this run, but he is about to be an unrestricted free agent. Would he stay in Dallas for less money than he might get on the open market? Would he turn down an opportunity to be a starter in a less ideal situation or a team not as close to winning it all? 
All of those questions will be answered this upcoming week I guess, but man did that guy play his ass off during these playoffs. Not sure if any other team's backup goalie to start the postseason would have been able to backstop his team as far as Khudobin did.
2. JFK
Full disclosure, yeah, I didn't know who Joel Kiviranta was before Game 7 of the second-round series against Colorado. You probably didn't either unless you are a diehard Stars fan. He had scored one goal in the NHL before that game and it came in New Jersey. A game I was not covering because I was covering an NWHL game that day.
He was only playing in Game 7 because Andrew Cogliano, who misses a game like once every time Halley's Comet passes the earth, was unfit to play after getting banged up in the previous game. The Avalanche had rallied to tie the series after the Stars took a 3-1 series lead and both teams were looking for a hero in Game 7.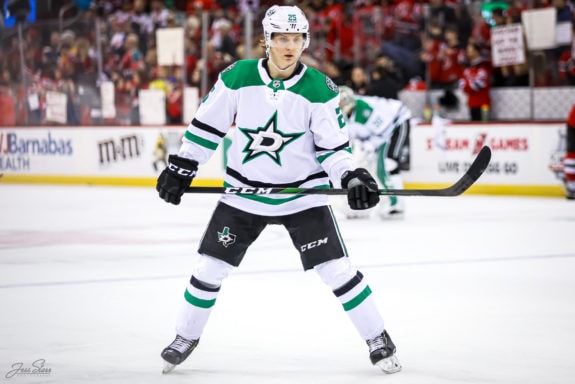 The Avs led 2-1 after the first period, but 3:06 into the second period Kiviranta scored to tie the game with his first career playoff goal. Late in the third period, Colorado took a lead with what seemed to be a back-breaking goal with 3:40 left in regulation.
Again Kiviranta responded, this time ten seconds later (!) and the Stars and Avalanche would head to overtime. Game 7. Overtime. That is what we live for as hockey fans. Anyone could be a hero.
Just 7:24 into the extra session Kiviranta scored and capped off one of the unlikeliest stories in recent memory, completing the hat trick, and sending the Stars to the West Finals for the first time since 2008. The last player to score a hat trick in a Game 7 was…some guy named Wayne Gretzky. Anyone heard of him? Was he good? 
And thus the legend of Joel Forking Kiviranta was born.
During an interview on NBCSN after the game, he was asked about it all, and sheepishly replied, "I just hope I can play in the next game." Yeah, kid, you're staying in. The 24-year-old Finn played in every one of the Stars' next 11 games until they were eliminated.
Related: 7 Takeaways From a Bananapants Game 7 Stars Win
Stories like Kiviranta are why I, and I think so many of you, love playoff hockey. On any given night, anyone can be the hero. It takes a full team effort, from the highest-paid, most well-known players to the unknowns, just waiting for a chance to make a name for themselves. 
1. Joe Cool
A lot of eyebrows were raised last summer (2019, not the one that just passed; I know it's confusing) when the San Jose Sharks let Joe Pavelski become an unrestricted free agent. Even more, eyebrows were raised when he signed a three-year deal with Dallas. In 67 games this past season he had 31 points (14g-17a), his lowest regular-season total since the lockout-shortened season when he had 31 points in 48 games.
Once the playoffs started though, boy did he show up. Pavelski finished with 13 goals and 19 points while playing in all 27 games. Those 13 goals were second among all players in the postseason, set a record for the most goals in one playoff year by a player 34 or older, and his 61 career playoff goals are the most ever by a player born in the U.S.
From his hat trick in Game 4 against the Flames, to his four-goal performance during Games 2-5 of the Stanley Cup Final, where he refused to let his team go down without a fight, Pavelski showed us all that he still has a lot left in the tank.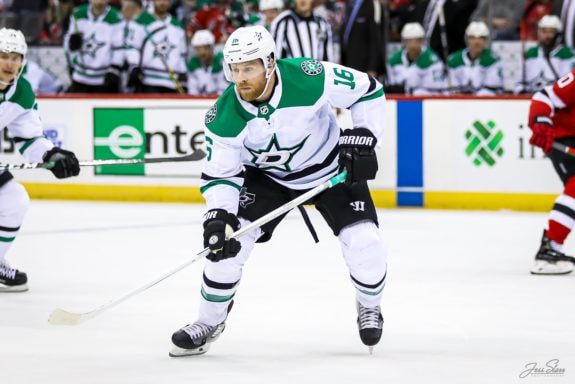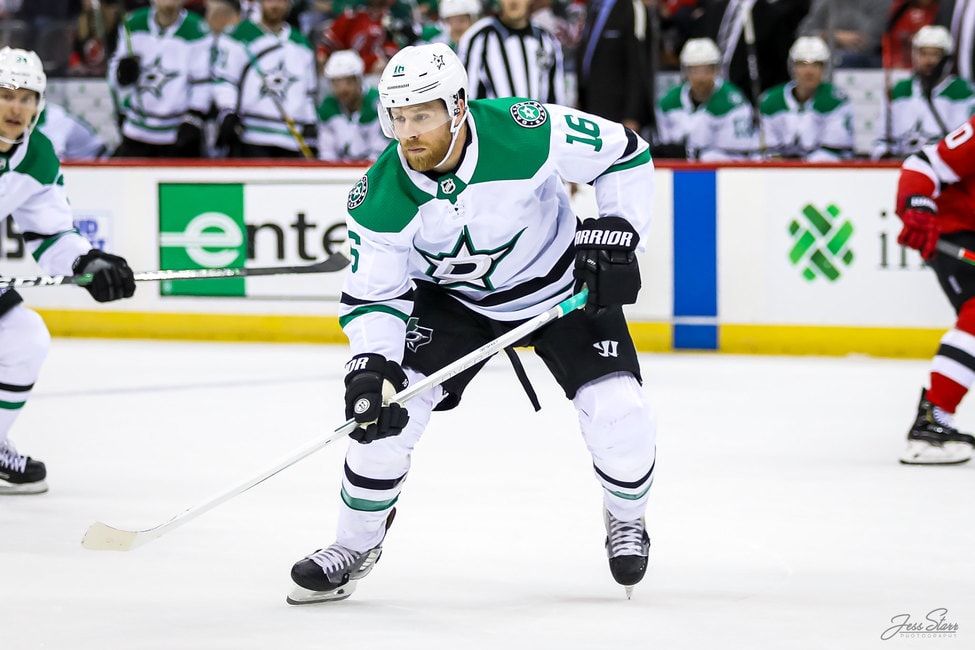 He can score off the rush, he can score on a one-timer, or he can beat you with a deflection in front of the net. Pavelski showed it all to us during this run, while giving the Stars their most consistent scoring threat from a forward throughout the two-month excursion. Not to mention he can win face-offs with the best of the best, as no. 16 won 56.3% of the 366 draws he took. Only three players took more face-offs during the playoffs than Pavelski did.
Related: Sharks' Alumni Contributing & Succeeding in 2020 Playoffs
Joe Cool. Captain America. The Big Pavelski. 
Whichever nickname you choose to use, they all fit for one of the best American players to ever play in the NHL, and he was a joy to watch every other night during the Stars' epic run that fell just short of the franchise's second Stanley Cup.
---
---