What are arguably the worst jerseys in the NHL will be officially laid to rest on June 4th, 2013 when the Dallas Stars unveil a new uniform and logo at a special event in Dallas.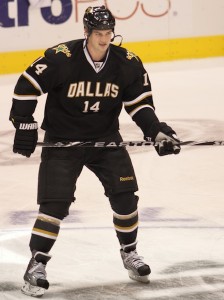 The change is a welcome one, with the bland black and white current jerseys growing increasingly unpopular over the past few years. Of course, it doesn't help that the jerseys were worn during one of the least successful stretches of the franchise's existence with the Stars having missed the playoffs for the last five years.
The event will feature Stars owner Tom Gaglardi, President and CEO Jim Lites, newly-hired General Manager Jim Nill, Mike Modano, and Stars forward Jamie Benn. Lites describes the rebrand as " classic, simple and true-to-hockey" and Stars fans should rest easy knowing that while the logo and uniform will change, the color green will remain and in fact, it will return as the primary color.
Mike Heika of the Dallas Morning News has confirmed that while the team toyed with changing the colors completely, fan feedback swayed Gaglardi to return to green as the primary color, a color that the team de-emphasized with the current kit. Thankfully, Gaglardi also stated that the team is rebranding with a "vintage look", squashing all fear that the team would create an outlandish uniform.
The Stars logo, which was resigned to the shoulders while the "Dallas" word-mark was featured on the chest in the current kit, was a loved and long-lived logo, and while fans will have reservations about a new logo given that the last attempt, the so called "mooterus" failed miserably, it feels as if it is the right time for it to go. It has remained relatively unchanged since the team's final season in Minnesota, simply adding the word Dallas onto the top of the logo.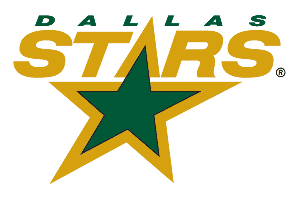 Interestingly though, the press release also mentions that the team will be making a "significant announcement" in addition to unveiling the uniforms. As Jamie Benn will be the only current Stars player to be present at the event, and with the departure of captain Brenden Morrow, it seems plausible that the team could also announce Jamie Benn as the new Captain of the Dallas Stars.
No matter what happens, June 4th will mark the beginning of a new era for the Dallas Stars. A new owner, a new general manager, a new coach and a new look to go along with it. The last five years have been like a recurring nightmare, an unending torture of missed opportunities. It's time to wipe the slate clean and start over. In fact, it's long overdue.