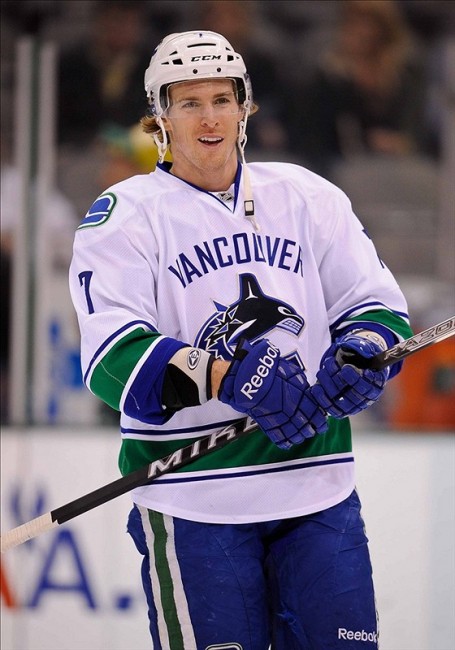 With the Vancouver Canucks placing David Booth on waivers today, an interesting player is on the verge of hitting the free agent market. Interesting for reasons both good and bad, which makes the question of where he'll land a difficult one to answer. But I have a suggestion for one team which ought to be taking a close look at him.
Potential Unrealized
When Booth was acquired by Vancouver in 2011, he was a big body with the ability to play the game at a high level. A former 30-goal scorer, he had the skill to play alongside the Sedins or an emerging Ryan Kesler. With his size he could play the part of the "bull in a china shop", and with his hands, if he drove to the net, he knew what to do with the puck when he got there.
But he was also a player who, even before he was traded away by Florida Panthers (the team that had drafted him in the 2nd round of the 2004 draft), had had two concussions. And while he hasn't had a reported concussion since, he's still missed over 60 games in his time on the west coast due to injuries. And since scoring 23 goals in 2010-11, he's totaled just 26 in his 140 games played since.
A Skill Unteachable…
So he definitely has his weaknesses, but he also has one strength that you just can't teach – size. And that is one asset the Edmonton Oilers desperately need, be it in their top six or nine forwards. While Booth doesn't add height, he does bring mass, at 216 lbs. And while he hasn't had the success offensively that Vancouver hoped for when they acquired him, he still would bring more potential than any of the Oilers' current prospects at forward.
Abilities Underutilized?
Booth is a player whose failings are the combination of a big contract, poor health, the seeming disappearance of his former scoring touch. But when you look at his Corsi numbers, relative to his teammates, he is still a quality player – and even more so, compared to most players of Edmonton's roster.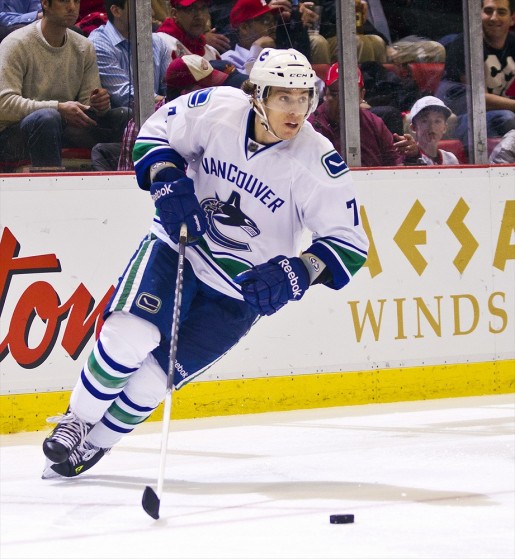 Booth was fourth on the Canucks in Corsi Relative, behind only the Sedins and Ryan Kesler. He was also someone who typically played with two of the Canucks worst players – Zack Kassian (Corsi Rel – -2.1) and Brad Richardson (-12), and also a player who began and ended most of his shifts in the defensive zone. He also received no significant amount of special teams icetime. While he definitely wasn't a shining light himself, considering his other stats, a solid argument can be made that last season he was not put in a position to be much better than he was. And considering the season the Canucks had, that isn't surprising.
There's no question that David Booth, with his current contract, is overpriced relative to his performance. But at a more reasonable cap hit, he could be a solid asset on any team's third line.
Needed Under Contract
But on an Oilers team in desperate need of size, he could get the opportunity to prove that, at age 29, he still has a lot left in the tank. Where he'd be a third liner on most teams, the Oilers could potentially give him time in the top six, either as a result of a trade (should one of the myriad rumours regarding Yakupov, Eberle, Gagner turn out to be more than just hot air), or simply moving one of the current top six to the third line in order to make room for a veritable giant in their land of Smurfs.
There still wouldn't be any guarantees, as there never are, nor should there be, in hockey. He'll have to earn playing time. But with his track record as a scorer, apparent lack of concussion issues for a number of years, and Edmonton's need to get bigger, this could be a match made in hockey heaven. And an exit for Booth from what might have been his own, personal, hockey hell.