Taylor Hall is the shiny new toy that everyone wants for Christmas. Darren Dreger first reported earlier today on TSN 1050 the idea of Taylor Hall being a piece the Oilers might move:
"…These players will be embarrassed that Dallas Eakins had to go down because of their inability to respond. It's not one player. It's the collection of players that make up a sagging work ethic and lack of culture. But if you wanted to put a face on it, or a name to it, that'd be Taylor Hall. Taylor Hall, at least again from a culture standpoint – more in the room, not necessarily on the ice – hasn't been what they hoped he would be.

And so when MacTavish looks into his crystal ball and tries to see what might come his way via trade, he's got to be looking to the trade deadline. And then beyond that obviously looking at the draft floor. Because if you're moving a piece like Taylor Hall, and I believe that Taylor Hall will be in play, then the rate of return is always best when teams have flexibility in the summer."
Almost immediately fans from every NHL team pondered what their franchise would have to pony up to get a player of Hall's caliber. Flyer fans have been pining for a 1st line LW for a few seasons now and think Taylor Hall is the answer. And in a sense, he is.
He's a top-notch scoring threat that, when paired with Claude Giroux and Jakub Voracek, could do some offensive damage to opposing netminders. A proven goal scorer, Hall has over a point-per-game in each of his last two season with the Oilers. At the same time you have to look at what you're giving up to acquire him.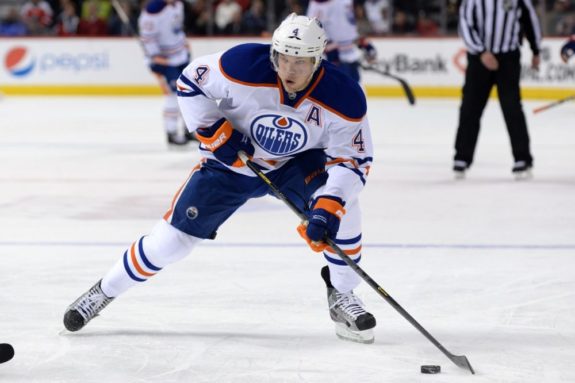 For comparison, Tyler Seguin (coming off a .67 PPG season) was able to land top end 2nd liner (Eriksson), blue chip prospect (Morrow), and two B level prospects (Smith, Fraser) from the Dallas Stars. With Hall being better at this stage than Seguin was when he was traded, a team would need to bump up one of the B level prospects to a blue chip, and add a 1st at the very least. In other words, a king's ransom.
The Flyers would likely offer something like:
One of Simmonds or Coburn +
One of Laughton or Couturier +
Two of Morin/Sanheim/1st in 2015
If you're a Flyers fan you have to step back and ask yourself if it's in the best interest to make a trade like this. Trading for Taylor Hall helps in the short-term, but doesn't come close to fixing the most glaring problem the Flyers have – their defense. The blue-chip defensive prospects (Morin, Sanheim, Hagg, Gostisbehere) the Flyers have meticulously drafted over the past few seasons either need to be developed further and eased into the NHL or used as trade bait to fix the current state of the defense – which is mediocre, at best.
The addition of Taylor Hall allows for the 1st line's scoring potential to skyrocket, but that doesn't make the Philadelphia Flyers a playoff team. Let cooler heads prevail, Flyers fans. If you have a brown paper bag, pick it up and breathe slowly in and out.
Taylor Hall would cost too much and set this Flyers team back even further than where they are already.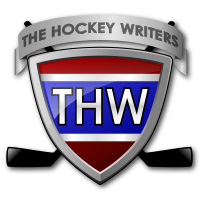 The archives of THW contain over 40,000 posts on all things hockey. We aim to share with you some of the gems we've published over the years.