Fan Favourite Falls Out of Favour
What is this a funeral?! A lot of media and fans have been circling like vultures looking to dive bomb in with their analysis and/or condolences over the demotion of Calgary Flames tough guy Brian McGrattan to the AHL. The game has changed, they say. Tough guy are no longer needed. Fans are lamenting the loss of a fan favourite who always had his teammates' back with his clenched fists. But it was McGrattan who got punched in the gut when he was told he's no longer needed in Calgary. Not to say Big Ern didn't see it coming. He had only been dressed for eight of Calgary's 43 games. When told the news, Flames GM Brad Treliving said McGrattan had an excellent attitude and was a complete professional. Not surprising, McGrattan is a 13-year pro after all. This isn't his first rodeo. In fact it wasn't even his first stampede: this was the second of two tours of duty with the Flames. McGrattan is now heading to the Adirondack Flames of the American Hockey League. There he will be one of the most senior players on a team stacked with youth. "It will be a new role for me to fill." says McGrattan.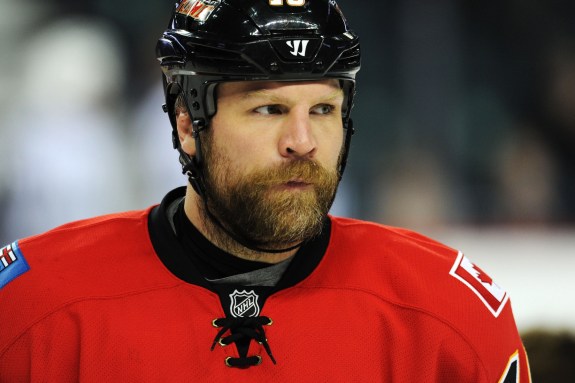 McGrattan Still Valuable to Flames
And here is the good news: the Calgary Flames organization can only benefit from the move. McGrattan will be a mentor for the young players. He won't be able to instruct them on how to thread the needle between the likes Brent Seabrook and Duncan Keith. But he can impart to them knowledge from tough lessons learned about how to survive in a competitive, cutthroat business. And his insights extend beyond the business of hockey; remember McGrattan is coming up on six years of sobriety after years of battling substance abuse. I feel it's the quality of character that directly impacts the quality on the ice. McGrattan has always been cited as great team guy and now he'll be focused on "quality control" on the farm.
Classic story of Rebirth
So this isn't a sad story at all. It's a classic story of rebirth. And that is exactly what is happening in the game itself. It is true. Fighting has become less a priority. Instigator penalties were the first harbinger of that. Speed has now become an integral part of the game and most fighters are big guys who are not blessed with skating quickness. The math is simple if you can't bring anything else to the game than you're out.
McGrattan Can Actually Play
However McGrattan is more than a one-two punch. Beyond his professionalism and strength of character to overcome addition, I say Brain McGrattan is actually a pretty good hockey player. He can actually score and make plays. Last year he had four goals and four assists in limited play. But it's the energy he brings, which fits perfectly into an up-tempo Flames game. He was always the first one in on the forecheck and usually punctuated the play with a thunderous hit. Whenever he played, I always noticed him. I did not see him as a liability. Currently the Flames are paying Brandon Bollig $1.25 million and most nights I don't even notice him, if he is not a healthy scratch. He has two assists in 35 games and is a minus 6.
 Pop Matters
Before Saturday's 1-0 squeaker of a win against the Vancouver Canucks, Brad Treliving said this: "The one thing… we're missing some pop that I think we had earlier in the year. There was a relentlessness to us. We were on the puck. It's in spurts in the last little bit … 10 to 12 games. You try to figure out why." For me, the answer is not so elusive. A guy like McGrattan brought POP. But now that the organization has decided to use McGrattan in a different way, hopefully there is still enough pop in the dressing room to prevent the Flames champagne dreams of a playoff spot from going flat.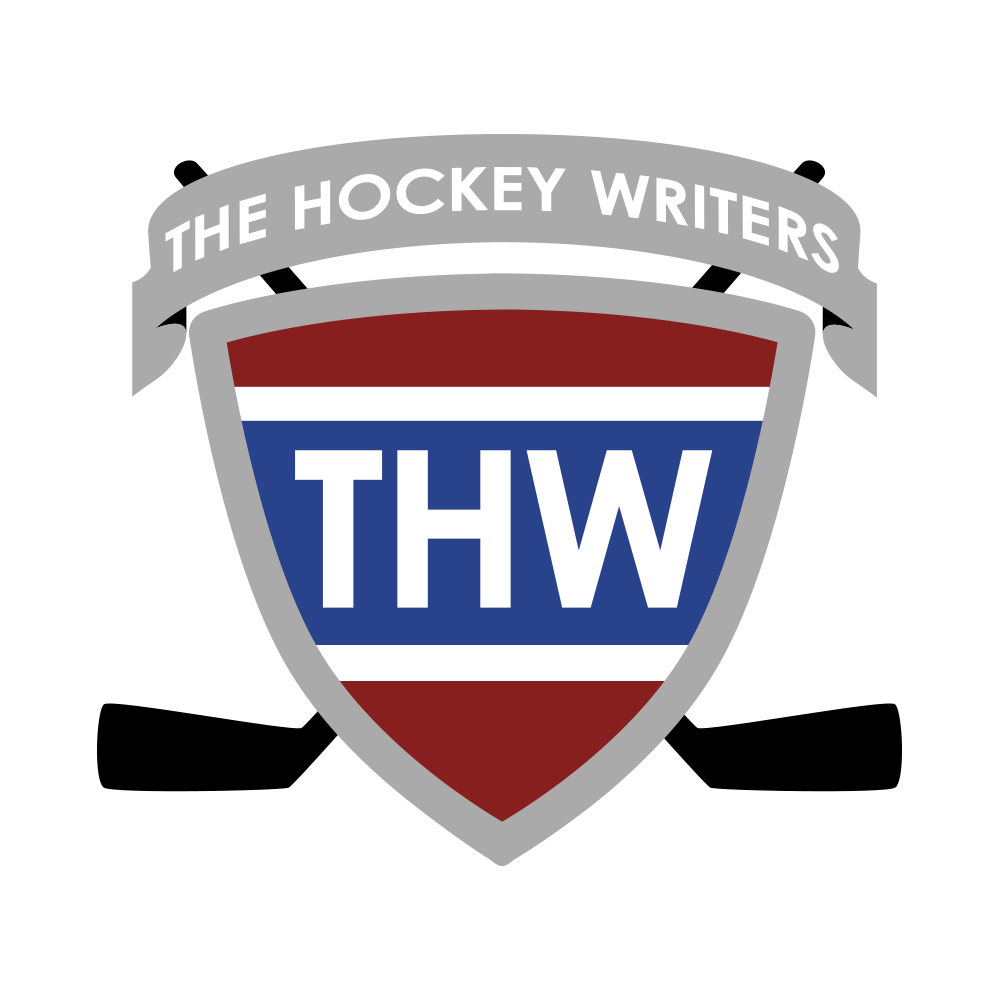 The Hockey Writers is:
1) A top-tier hockey media company delivering a top-notch, in-depth look at the NHL
2) A collective of some of the best hockey writers anywhere
3) A multimedia provider with daily podcasts and YouTube shows
4) Well-respected and widely-cited NHL prospect and draft resource