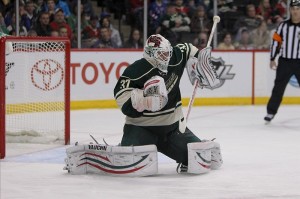 Everyday men and women wake early and put on their gear – helmets, pads, uniforms – and face their opponent head on.
The games they play in are not televised. There are no whistles. No referees to break up fights. Communication is crucial. Game plans are created and followed to a T.
The men and women on these teams rely on one another. Captains are respected. Everyone plays their part.
Because their lives depend on it. Because our freedom depends on them.
And while these men and women, mothers and fathers, are off fighting in their own battles, their sons and daughters are donning their own helmets, pads, and uniforms and playing against their biggest rivals.
Like no other hockey parent, these military men and women cannot sit in the stands and cheer their kid on. They are not there to congratulate or console their Mite after a game.
Because of their personal sacrifices, we are privileged to sit in arenas around the country and watch any game we please. The least we can do is support our troops, these hockey moms and dads, by taking the burden of their kids' registration fees, equipment purchases, and summer hockey camps off their shoulders.
That's what Minnesota-based non-profit, Defending the Blue Line, is all about; supporting military hockey families (video below).
A peek at DTBL's website and the list of staff shows notable hockey names from the past like Shjon Podein and J.P. Parise. Members of our armed forces also appear on the staff page.
Minnesota Wild Radio analyst, former Blackhawk and North Star, Tom Reid, serves on the board of directors for DTBL. The philanthropic former defenseman is active in the community and owns his own restaurant and bar, Tom Reid's Hockey City Pub in St. Paul.
A few Wild player in support of DTBL include, Cal Clutterbuck, Clayton Stoner, and Josh Harding. Former Wild player, Brent Burns is heavily involved in the charity organization and has brought an awareness of the program to his current team, the San Jose Sharks. He even has a portion of proceeds from his own line of Gongshow Gear hats and tees going to DTBL.
June 20th may not be a nationally recognized holiday in the United States, marked by a day off from school, stoppage in mail, and BBQs, but it will be a special day.
NHLers from around the league, including Wild players, Josh Harding, Nate Prosser, and Chad Rau will be participating in this year's Defending the Blue Line charity game hosted at Ridder Arena, home ice of the Gopher Women's Hockey team (2012 National Champions) on the campus of the University of Minnesota.
Devils' Captain Zach Parise and his brother, Jordan Parise are scheduled to play, as well as fellow Minnesota natives, Matt Hendricks (Washington Capitals), Jamie McBain (Carolina Hurricanes), and Kyle Okposo (NY Islanders).
Gigi Marvin, former Gopher and current member of the Boston Blades (CWHL) and member of the U.S. Women's National Team, also plans to be present and playing in the game.
The evening consists of autograph sessions, warm-ups, a ceremonial puck drop, and an hour-long game. Fans in attendance will no doubt enjoy meeting their favorite players and watching them take to the ice.
But the main event will be the military hockey families.
After all, it really is all about the kids of service men and women. Kids who worry and wonder over their parents' safety as their parent fights for the very right of safety. Boys and girls who dread their dad's dangerous deployment or their mom's next mission.
Kids who are just kids playing hockey.
Wild players are supporting our troops by caring for the needs of their families; their hockey-playing children. And this charity event may possibly be the most important thing the three Wild players (scheduled to play) do all off-season.
For information on the event and ways you can support DTBL, go to: www.defendingtheblueline.org