One of the main strengths in the Arizona Coyotes' organization is the depth and talent at their disposal on the blue line. The Coyotes are spoiled with some fantastic defensemen, as they have a group of players on the back end that could compete with most championship caliber teams in the league. What's amazing is how young the D corps is, and how much potential it has. With so much skill at their disposal, it begs the question of who will be on the opening night roster? There's bound to be a bunch of competition come training camp, so I thought I'd take a look at exactly who the Coyotes have to work with on the back end.
Who Are The Candidates?
Oliver Ekman-Larsson:  A legitimate number one defenseman. His ability to process the game and make decisions on the fly is elite, and his physical attributes are impressive. Skating, size, puck skills, this guy has a little bit of everything. I find myself constantly in awe of the little things that OEL does in terms of positioning and reading the play as it develops. His hockey IQ is off the charts, and he's only going to get better. A true treat to watch.
Keith Yandle: An excellent number two defenseman. While not known for his defensive prowess, he brings some serious offensive chops to the table. He's money on the power play, and few defenders produce at the level that he has consistently demonstrated. Some might say that his defensive ability is underrated, which there could be a reasonable argument made for. Despite any flaws Yandle may have, he should be recognized for the excellent offensive presence that he brings.
Zbynek Michalek: A solid top four defender. Michalek is a strong defensive player with a knack for stepping in front of the puck. He'll never be an offensive force, but he brings a steady and reliable skill set to the blue line. He's a responsible player capable of handling heavy defensive zone responsibilities, and he leads by example on most nights. Throw him on the ice against the opposing top lines night in and night out with minimal concern.
Michael Stone: A developing top four defenseman. He has a good frame, which he isn't afraid to throw around. The main weapon in his arsenal is a heavy shot from the point. He has some significant ability on the power play, and his shot may warrant him more minutes on the man advantage this year. Stone is still learning the ins and outs of the pro game and his own zone, but he still has plenty of room to grow into a strong second pair defender.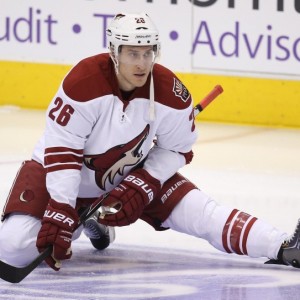 Brandon Gormley: A bottom pair defenseman to start the year. Don't be surprised if he becomes deserving of top four minutes by the end of the season. Gormley has the potential to develop into one of those rare defenders that is just incredibly solid in all aspects of the game. Not amazing at any one thing, but good at a little bit of everything. Similar to the skill set of a Ryan Suter or Alex Pietrangelo in terms of being a very reliable all around defenseman.
Connor Murphy: Bottom pairing defenseman. Another player that could earn more ice time, he projects to be a steady top four guy down the line. Murphy has excellent size and an active stick, which he uses well to control the play. He impressed in a stint with the big club last season, and he'll be given every opportunity to make the team out of camp.
David Schlemko: Prototypical utility defender. He can be your seventh defenseman or he can be plugged into the rotation. He doesn't have the talent to stand out at the highest level, but he's earned a significant amount of games. He's made a career out of being a useful player that can play up and down the lineup if need be.
Chris Summers: A third pairing guy. He has decent size and he's pretty speedy. I liked what he showed at the end of last season, this guy could be a player. Summers has a versatile skillset and he could see time in the AHL if some of the younger guys out perform him. If not, he could also bring a spark to the Coyotes' back end from time to time.
What Pairings Could We See?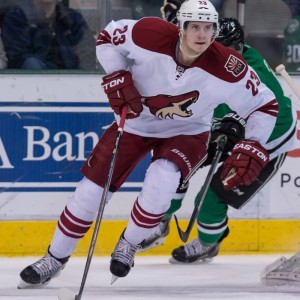 Ekman-Larsson/Michalek
These two spent a decent amount of time on the same pairing last season, and I would expect that to be the case next season as well. OEL is the obvious top defenseman in Arizona, and giving him the defensively sound Michalek as a running mate will allow for him to flex his proverbial muscles. I like this pair because they would be perfectly capable of shutting down strong competition and chewing up some heavy defensive zone starts. This is a pairing that could play 20-25 minutes and draw the toughest assignments in the Western Conference, while also handling a heavy workload on the penalty kill.
Yandle/Stone
This pair contains a lot of talent, but also a lot of risk. Yandle and Stone would create a dynamic offensive duo, but they may be a bit of a gamble on the defensive end of things. However, I believe that both are deserving of top four roles, and they could form a good second pairing together. If they were to be fed offensive zone starts against secondary competition, I'm sure they would provide some excellent production from the back end. The idea here would be OEL/Michalek taking more defensive zone starts with Yandle/Stone taking more offensive zone starts.
 Gormley/Murphy
These two blue-chip youngsters on the blue line could potentially combine to form a reliable third pairing for the Coyotes. Both are known for being steady in their own zone, and to me they each seem beyond their years in terms of decision making and positioning. Obviously, they wouldn't be able to handle tough competition right away, but the hope would be for them to progress together throughout the year and earn more responsibilities.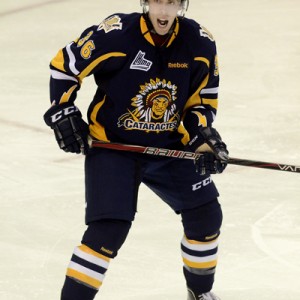 Yandle/Ekman-Larsson
Here we have the de facto number one power play unit. These two are magic together on the PP, and they could definitely provide a spark of offense at even strength if need be. OEL playing on his off side opens him up for one-timers, and Yandle stays on the left to utilize his vision and passing ability. This pair would be the biggest offensive threat that the Coyotes could put on the ice, and that's including the forwards.
Stone/Gormley
This could be power play unit number two right here. Stone switches to the left to use his heavy shot, and Gormley has some underrated and developing offensive awareness. They could pick up the 20-30 seconds a power play when OEL and Yandle aren't on the ice.
Gormley/Michalek
Gormley is a bit of a Swiss army knife in that he can do a bit of everything, and I could see him getting some time on the PK with Michalek to get his feet wet. Of course, Michalek will probably spend the most time on the kill of anyone on the whole team.
That's my take on the Coyotes blue line this upcoming season, what's yours?
Thanks for reading.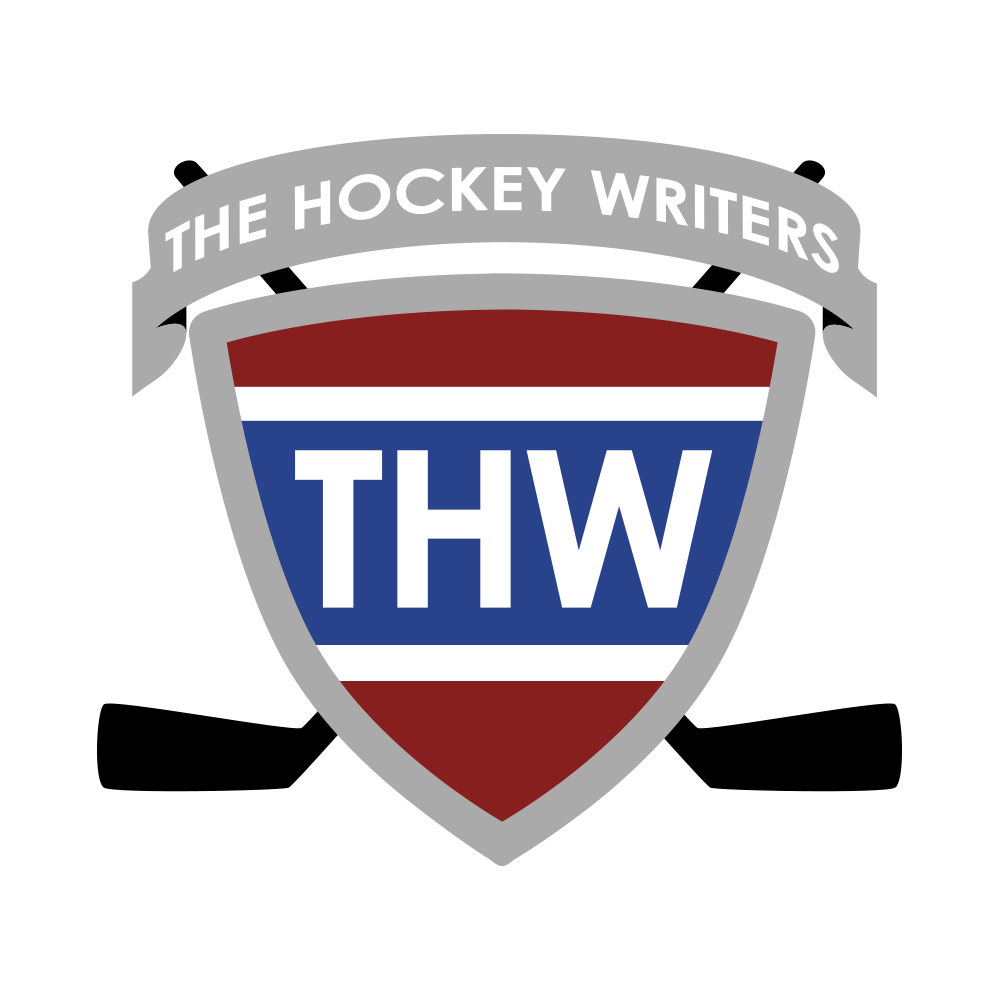 The Hockey Writers is:
1) A top-tier hockey media company delivering a top-notch, in-depth look at the NHL
2) A collective of some of the best hockey writers anywhere
3) A multimedia provider with daily podcasts and YouTube shows
4) Well-respected and widely-cited NHL prospect and draft resource