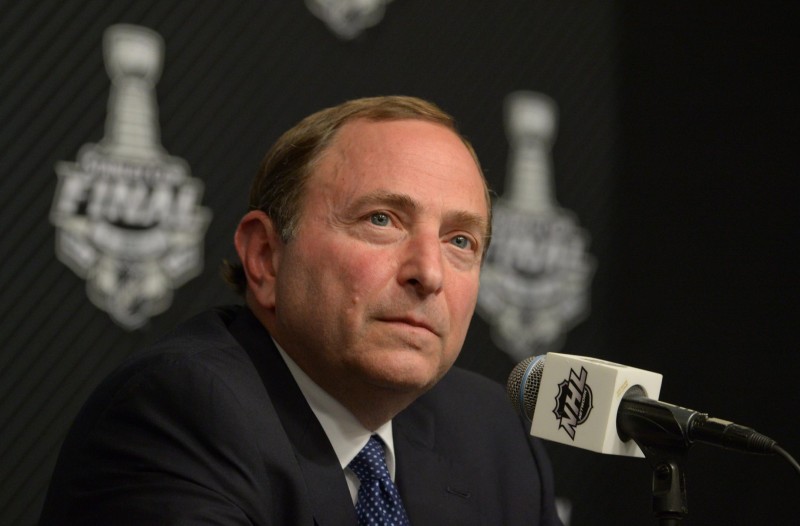 Yes, we are going to discuss this. I want to clarify that I am not trying to defend Gary Bettman against the numerous things that he is criticized for but instead I want to put them in perspective. There are things that the Commissioner of the National Hockey League deserves blame for, but some things have been unjustly bonded to him. I want to discuss these topics and the fact that Gary Bettman has been forced to take "credit" for almost every major negative thing in the NHL since taking over. I hope you read this with an open mind and are not too quick to judge. I simply enjoy writing about topics that are both intriguing and at times unpopular.
Of course Gary Bettman is blamed for his salary which just came in at $8.8 million. Still he makes far less than his counterparts in other leagues both by number and by percentage. The NHL made $3.6 billion in revenue last season while the NBA made $5 billion, the NFL made $6 billion and MLB made $8 billion. Ex-Commissioner David Stern was making $25 million while Roger Goodell made $44.2 million and Bud Selig made over $20 million in salary. I really have no idea what the appropriate amount that a Commissioner should be paid but at least the NHL pays theirs less.
ANTI-CANADIAN
Let us get this one of the way, many say that Gary Bettman is Anti-Canadian. Is it a coincidence that no Canadian team has won the Stanley Cup since he took over? This is the perception that people have, despite the fact that he took over as the NHL Commissioner February 1, 1993. The same season that the Montreal Canadiens won the Stanley Cup. No Canadian team has won since but there is a difference between coincidence and conspiracy. Since then four Canadian teams have reached the Stanley Cup final; in 2004, 2006, 2007 and 2011.
Three of these Cup Finals went to a game seven and in a few cases featured some controversy at the expense of the Canadian teams. But is it Gary Bettman's fault that the Martin Gelinas goal in Game 6 was missed by the referees in 2004? Was it also his fault that the Flames were then unable to come back and win Game 7? Is it his fault that Dwayne Roloson went down with an injury in 2006 and the Oilers ran into a red hot goaltender in Cam Ward? Was it Bettman's fault the Boston Bruins rallied against the Vancouver Canucks in 2011 after Nathan Horton left Game 3 with a concussion? He is human after all, not some all powerful being. Gary Bettman simply runs the league itself and nothing more. He has no say in which players get hurt, what calls are missed by referees or anything within the games themselves. That is something we all need to understand.
"AMERICANIZE" THE GAME
Across the league Gary Bettman has been criticized for expanding the league to non-traditional markets in an attempt to "Americanize" the game. This is the one area he is most wrongly accused. Let's look at a simple timeline of events in the first decade after he took his position.
1991-92 Season- San Jose Sharks enter the league.
1992-93 Season- Ottawa Senators and Tampa Bay Lightning enter the league.
Febraury 1, 1993- Gary Bettman becomes Commissioner.
1993-94 Season- Mighty Ducks of Anaheim and Florida Panthers enter the league.
1993-94 Season- Minnesota North Stars move to Dallas. Renamed the Stars.
1995-96 Season- Quebec Nordiques move to Colorado. Renamed the Avalanche.
1996-97 Season- Winnipeg Jets move to Phoenix. Renamed the Coyotes.
1997-98 Season Hartford Whalers move to Carolina. Renamed the Hurricanes.
1998-99- Nashville Predators enter the league.
1999-00 Atlanta Thrashers enter the league.
2000-01- Minnesota Wild and Columbus Blue Jackets enter the league.
The timeline shows that a lot of movement and expansion transpired under Bettman's watch but let's discuss the actual franchises. Anaheim and Florida were both awarded franchises in December 1992, two months before Gary Bettman had any involvement with the NHL. If you include the other three expansion teams (Sharks, Senators, Lightning) that is five NHL teams that Bettman never had a say in yet he is constantly criticized for having teams in both California and Florida.
RELOCATION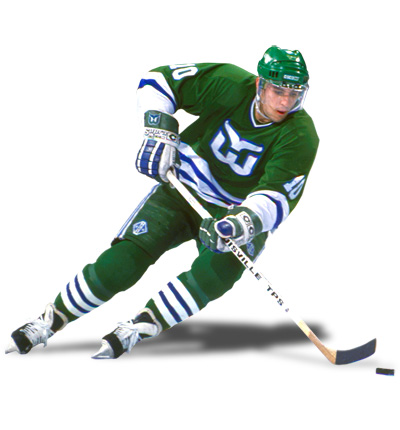 The moving of four teams in the mid nineties is perhaps what Gary Bettman is most hated for but did he even have any control over these situations? In Minnesota the owner, Norm Green, had plans to move the team two years before Bettman was hired and had a deal in 1992 to move the team to Anaheim until Disney stepped in.  The move of the North Stars was attributed to falling attendance and failure to reach an agreement on a new arena. There was also a sexual harassment lawsuit against Green that resulted in his wife threatening to leave him unless he moved the team. So not only were the North Stars on the way out before Bettman ever joined the NHL, how could he possibly control attendance figures, and a sexual harassment lawsuit?
The Whalers faced similar problems. Their new owner, Peter Karmanos, promised to keep the team in Hartfordbut but soon changed his mind after falling attendance. On top of that Connecticut Governor, John G. Rowland did not want tax payer money to fund a new arena. A "Save the Whale" rally took place but only 400 people showed up and a deal on a new arena fell through after Karmanos wanted to be compensated for lost revenue during the years the arena would be built. How could Gary Bettman possible control this situation? The owner wants to move the Whalers only two years after purchasing the team in 1994. He then demands outlandish compensation to keep the team forcing an already reluctant Governor to refuse.
OH CANADA
"Average NHL salaries tripled between 1989 and 1994, from $180,000 to over $500,000, and they doubled again in the ensuing five years." A quote from Vincent Mosco and Dan Schiller from the book Continental Order? page 247.
In Canada the problem was different but just as heartbreaking. Entering the nineties Canadian teams were able to pay players in Canadian dollars but due to the declining value of the currency and the increase of player salaries teams could not keep up. Every Canadian team struggle financially not just Winnipeg and Quebec. The Edmonton Oilers, Ottawa Senators, Calgary Flames and Vancouver Canucks were all struggling. If it wasn't for the the Canadian Assistance Plan,  which Gary Bettman helped create, they may have been moved as well.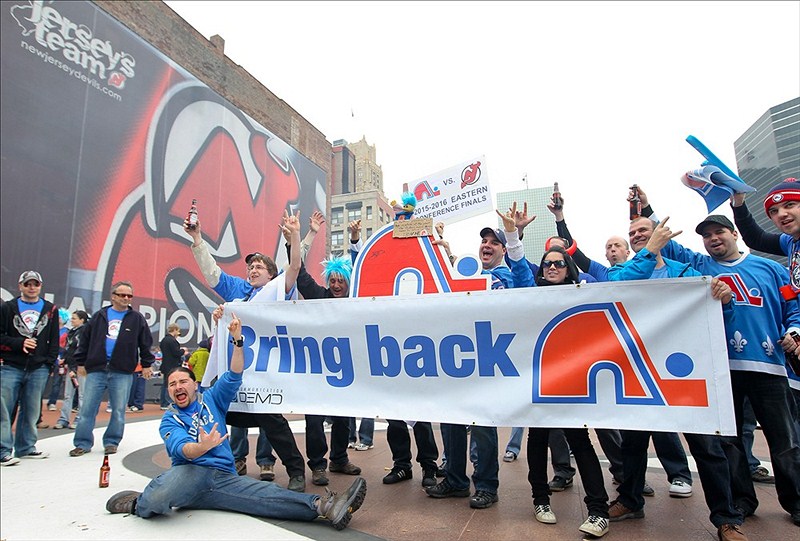 The 1995 lockout, though unpopular, also helped save these Canadian teams. Due to the lack of a salary cap and increasing player salaries small market teams were at risk especially in Canada. The lockout helped lower the rise of player salaries which may have saved some of the other Canadian teams. After the lockout the President of the Nordiques, Marcel Aubut, asked for a bailout from the provincial government of Quebec. It was turned down and the team was soon moved. The Winnipeg Jets faced similar problems. They needed a new owner and a new arena. Attempts by an organization proclaimed "The Spirit of Manitoba" fell short and owner, Barry Shenkarow, sold the team. What else could Gary Bettman do to help save these teams after leading the NHL through its first ever lockout with the purpose to save small market teams such as these?
All four teams that were relocated faced numerous problems financially. The Canadian teams were unable to find local buyers and were unable to find support from their governments. The American teams had owners who wanted to relocate the team or a new arena to play in that the city would not fund. All teams were dealing with falling attendance leading up to their moves on top of that. Gary Bettman was unable to save these teams from moving after the 1994-95 lockout but it showed that he indeed tried. These are painful memories and perhaps everyone needs someone to blame but in this case Gary Bettman was a scapegoat.
FURTHER EXPANSION
The four expansion teams that entered the league in the late nineties had Gary Bettmans fingerprints on them. The Predators, Thrashers, Wild and Blue Jackets were not all non-traditional markets. Minnesota for example was seven years removed from having their old NHL team. Georgia and Ohio also had a short lived teams in the seventies.  At first glance these choices may appear random but realistically they were not out of the question and with the Canadian dollar still recovering the NHL could not expand there. The Flames, Canucks, Oilers and Senators were still receiving help via the Canadian Assistance Plan up through the 2004 season so attempting to create another Canadian team at the time would have been very risky.
THE REAL PROBLEMS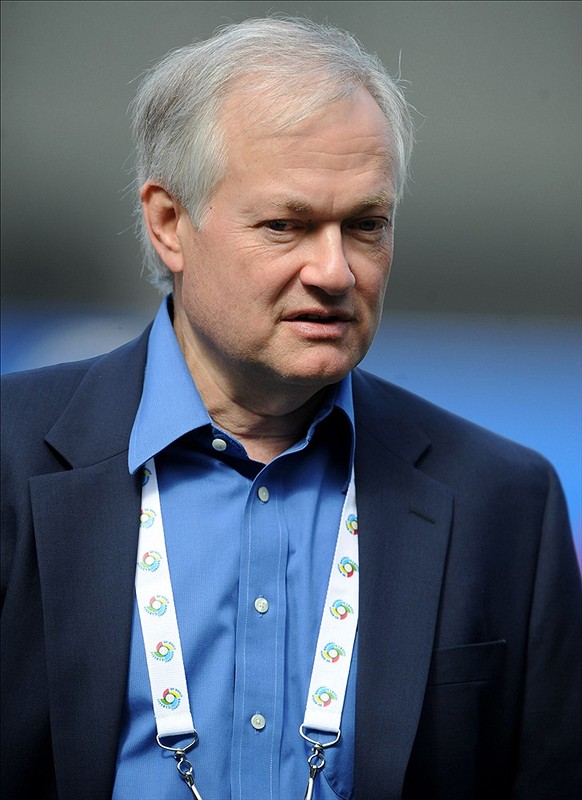 When discussing Gary Bettman there is still plenty that he has done wrong, he is not free of taking some deserved criticism. Perhaps the biggest thing that has rubbed fans the wrong way is the three lockouts he has presided over. The 1994-95 lockout was necessary to help small market teams or else we may no longer have a team in Edmonton or Ottawa today. Still the fact that it happened at all shows that he was not ready to take on the job when he was hired. Also the fact that a full salary cap was not agreed upon at that time led to another lockout only a decade later. In the 2005 lockout Gary Bettman clearly was not running the show. A leader must have the ability to both listen to everyone while also standing up and declaring what is best  and a lockout is not what was best for the league. Instead, Bettman sat back and watched Owners, GMs and players argue instead of helping resolve the issue before it arose. The 2013 lockout was also not in his control as Donald Fehr head of the NHLPA was the man running the show.
Gary Bettman's biggest fault is his inability to solve issues before they arise. He is not proactive only reactive and does not handle things in an orderly fashion.  Player safety is another issue where Gary Bettman deserves some blame as he never took charge of the situation. Around 2010 the NHL started to take the issue seriously despite having reliable data at least a decade beforehand. On top of that Bettman did not lead the charge towards player safety instead passing it along to Colin Campbell and Brenden Shanahan. While they faced constant criticism Bettman sat back and did nothing to remedy the issue. This inability to be proactive on key issues has created mass hysteria in certain aspects of the game such as the Olympics.
Still his attempts to save NHL franchises cannot be overstated. The fact that so much effort was put into saving the Coyotes, and small market teams in the nineties shows that he can do things right. The Canadian Assistance Plan probably saved at least one other Canadian team and Gary Bettman gets absolutely no credit for that. The 1994-95 lockout possibly also helped to save smaller Canadian teams. Moving a team is never a good thing no matter the situation or location.  At the end of the day Gary Bettman is not perfect but he is hardly Anti-Canadian. At some point he will need to step down as the game is changing but looking back he has been a scapegoat for everyone to hang their grief on, justified or not.
Andrew graduated from the University of Nevada with a Bachelors Degree in Community Health Sciences. Growing up in Nevada, he played soccer up through college but his passion has always been hockey.