Masochism In Detroit
Detroit fans are a frivolous bunch.
"Seppuku-inclined" is how George Malik at "The Malik Report" recently described the unique hysteria endemic in the fan base.  Free Nyquist, fire Holland, fire Babcock, trade Quincey, trade Cleary; all have been prescriptions put forth by fans who are convinced that "one thing" will save the season.
While the hysteria is intelligible, these solutions are nonsensical.  The organization has problems at every level and these problems have landed the team just inside the playoff eight with 24 games remaining in the season.
But Tomas Tatar has mitigated the effects of this often demoralizing season.  As heartbreaking as the death of his father must have been, the young Slovak continues to score clutch goals for the Red Wings.  And few of Tatar's tallies have come from cleaning up the garbage.  This beauty against Dallas is a candidate for goal of the season.
Nihilism In Detroit
So what should we expect of Tatar in the long-term?  Is he a 30+ goal a season guy, or is he simply a "good" player Detroit can rely on for 20 or so?  Nihilism has wreaked havoc on the psyche of Detroit fans during 2013-2014 campaign, and this nihilism has tainted the consensus regarding Tatar.  So again, what should we expect?
In 49 games this season, Tatar has scored 13 goals and is on pace for 19 at season's end.  It follows that in a full 82 game season, Detroit fans should expect around 2o-25 tallies coming off "Sauce's" stick.  But Tatar is still basically a rookie, with just 76 NHL games played in his career.  Tatar was also not seeing top-6 duty regularly this season until mid-December and Detroit's power play has been an issue, cutting into Tatar's scoring potential.
If we assume Tatar's time on the top two lines will increase along with his power play time, and that his play will improve with experience and with an eventual enhancement of Detroit's defense, it becomes more and more plausible that Tatar will quickly become a 30+ goal scorer for the Red Wings.  Also, Tatar's Sochi experience can only help boost the confidence of the already confident young sniper.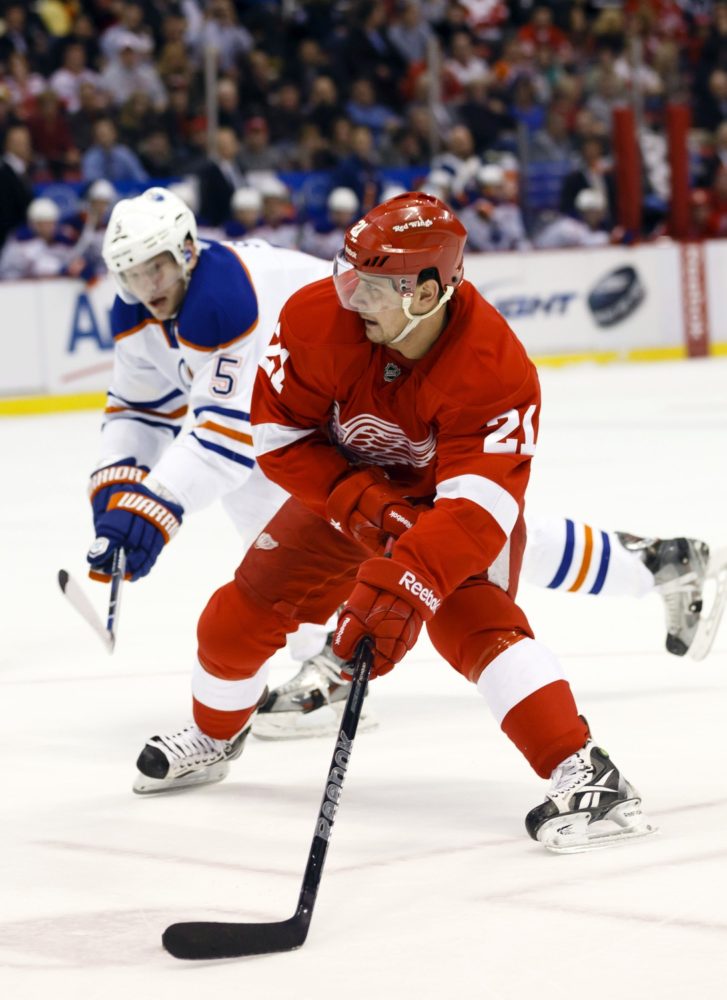 Heroism In Detroit
The mental toughness Tatar displayed in the wake of his father's death was simply heroic.  Mere hours separated two game-winning goals from a series of connecting flights to and from Slovakia to bury a loved one.
After a week like that, a Stanley Cup run is reduced to a mere "challenge."
Expect more heroism in the years to come from number 21.
Follow Ian on Twitter: @ianflemingdunha