The Red Wings recalled forward Eric Tangradi and defenseman Nick Jensen today and assigned Joakim Andersson to Grand Rapids.
Andersson, 26, has just three points (1 G, 2 A) in 26 games with Detroit this season. He cleared waivers on Saturday but remained in the lineup for Detroit's games Friday and Saturday against Buffalo and Anaheim. Andersson has been a fringe player through parts of five seasons, all with Detroit.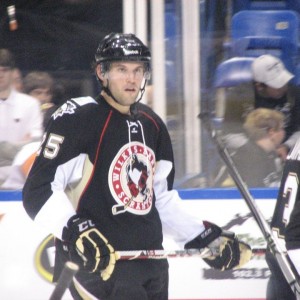 Tangradi, also 26, signed a one-year deal with Detroit this summer. Tangradi leads the Griffins with 31 points (16 G, 15 A) through 36 games. At 6-foot-4, 221 lbs., Tangradi plays a similar game to Justin Abdelkader and pending success in Detroit, could become a valuable power forward.
In 143 NHL appearances with Pittsburgh, Winnipeg and Montreal, Tangradi has only tallied 15 points (5 G, 10 A) and is a career minus-19.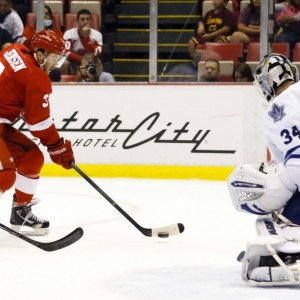 Jensen, 25, was recalled after Brendan Smith left Saturday's game with an apparent injury. The right-handed shooter has never played an NHL game and has spent the past three seasons with the Griffins. Jensen has struggled this year with just one goal and two assists to go alongside a plus-1 rating.
Last season, Jensen scored 27 points (6 G, 21 A) in 75 games with a league-leading plus-30 rating.