Much has already been made of the doom and gloom surrounding the Detroit Red Wings as they begin what's likely to be a trying season. My goal this year is to always find a positive side of adversity that the Red Wings will probably face – and keeping it real. You can already find such articles about how Detroit can make the playoffs here and the likelihood of scoring more here. It doesn't have to all be negative.
---
It seems like every year that the Detroit Red Wings open the regular season with players already dealing with injuries. Some are still recovering from offseason surgeries, while others get dinged up during the preseason or are involved in a freak collision in practice. This is not uncommon across the NHL, but Detroit certainly has had some bad luck as of late.
This year is no different. Henrik Zetterberg, Niklas Kronwall, and Justin Abdelkader all missed time with various ailments, and a few additional players like Luke Glendening and Ryan Sproul tweaked something during preseason games. There is a silver lining though.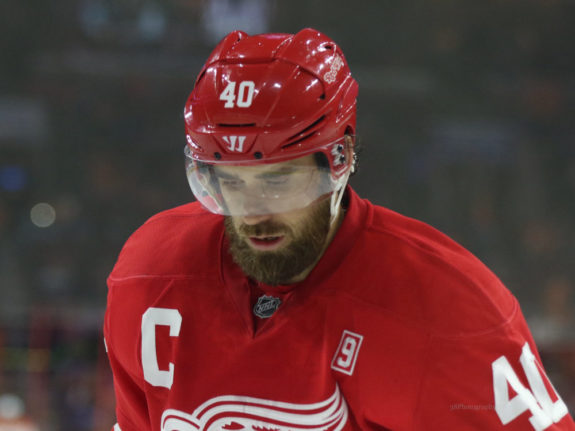 Because these players have missed time, others have had more opportunities to make an impression than they normally would. Despite it being the preseason, roles typically reserved for Zetterberg, Kronwall, and the other injured players—power-play time, critical faceoffs, late-game minutes—were instead filled by prospects, which added to their development.
These three prospects have probably gained the most during the preseason as a result of Detroit's injuries.
Michael Rasmussen
In short order, Michael Rasmussen silenced his critics during the Red Wings' preseason games. There was certainly no shortage of negative feedback when Detroit drafted the massive center in June.
But after scoring four goals in five preseason games, Red Wings fans now see Rasmussen quite favorably compared to a few months ago. Even more impressive about the goals was the competition Rasmussen scored against. The four tallies included a net drive on Corey Crawford, a power-play goal against top AHL goalie Tristan Jarry, a power-play tip-in off a Niklas Kronwall shot on Chicago backup Anton Forsberg, and a third power-play goal from in close on Curtis McElhinney. All four are NHL goaltenders—Jarry should be Pittsburgh's backup but is instead starting more games in the AHL—not camp invites or junior goalies.
When in the lineup, Rasmussen got to play top minutes, including a game with Gustav Nyquist and Tomas Tatar on his wings. While filling in for the injured Zetterberg in a game of mostly Detroit's NHLers, the young center did not look out of place at all, making intelligent plays throughout the game.
Joe Hicketts
If it wasn't for the multitude of defensemen with NHL contracts already on the roster, Joe Hicketts would have made the Red Wings this fall. The diminutive blueliner made himself a fan favorite during one shift against the Maple Leafs.
Because Kronwall and Sproul missed time with their injuries, Hicketts was able to get into four games and registered four assists in the process. One of those games was the last preseason game at Little Caesars Arena when the Red Wings essentially played their full NHL lineup. Hicketts was one of the better defensemen on the ice that night for the Red Wings.
Another valuable aspect of Hicketts' game that he got to showcase was his ability to quarterback the power play. During Detroit's 6-5 overtime loss to Pittsburgh, Hicketts assisted on both of Gustav Nyquist's power-play goals. In addition to the helpers, the defenseman was a key cog in rushing the puck up ice to successfully gain the zone with the man advantage.
Martin Frk
After a roller coaster 2016-17 season, Martin Frk finally earned a full-time spot with the Red Wings. The winger had an impressive preseason and will start the new year on the second line with Anthony Mantha and Dylan Larkin.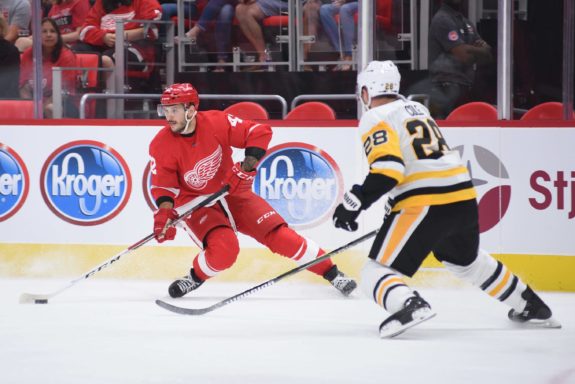 Like Hicketts, Frk also found success on the power play. During the five games Frk suited up for, he was a constant on the left faceoff circle of the power play, where his powerful one-timer could be unleashed. In addition, Frk established a good rapport with Mike Green while on the man advantage – something the Red Wings will run with heading into the season. Frk is a great partner for Green, who fed Alex Ovechkin hundreds of one-timer passes in the same spot while with the Capitals.
Last Word
While the injuries were unlucky, the Red Wings were also fortunate that none of the ailments sustained were serious. Zetterberg, Kronwall, Abdelkader, and Glendening are all expected to join Frk in the lineup when Detroit opens the 2017-18 season against Minnesota.
Meanwhile, Hicketts and Rasmussen will continue to refine their skills in lower leagues. Hicketts will be Grand Rapids' go-to defenseman and play top-pairing minutes plus special teams for the Griffins. Rasmussen rejoined his WHL team, where he's already been named captain, scored on the power play, and was named the first star in his first game back with the Tri-City Americans.
As the season when not much is expected to go the Red Wings' way begins, it does so with a little bit of luck on the injury front. Most of all, Detroit's future Red Wings are the ones who benefit the most in these circumstances.
Which Detroit Red Wings player made the biggest impact during the preseason? Comment below with your take.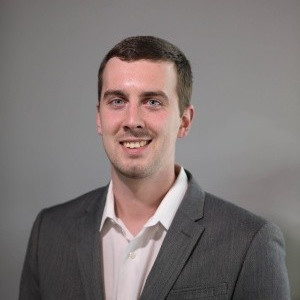 Tony Wolak is based in the Washington D.C. area and covers the Detroit Red Wings for THW. As a former junior and college hockey player, Tony has a unique perspective on Red Wings topics.