With the 2018 NHL trade deadline less than one month away, it looks like the Detroit Red Wings will be open for business as sellers once again. General manager Ken Holland will likely follow the same strategy as he did last year: Stockpile draft picks and prospects while dealing away expensive veterans.
In last week's edition of The Grind Line, The Hockey Writers' Red Wings coverage team evaluated Mike Green's trade market and identified the probable return for the veteran defenseman. The All-Star blueliner should have more than a few suitors before the deadline, but can Detroit net a first-round pick for the pending unrestricted free agent?
This week, we'll take a look at Detroit's other trade chips. Players like Jimmy Howard, Petr Mrazek, Xavier Ouellet, and Gustav Nyquist have been mentioned in rumblings around the league, but which will actually be dealt? Read on for our takes on these players and more.
Tony Wolak: Petr Mrazek
Apart from Green, only Mrazek will be traded ahead of the deadline. Howard's contract is likely too large to be moved and Ouellet and Nyquist have a better chance to be traded around the draft than in-season.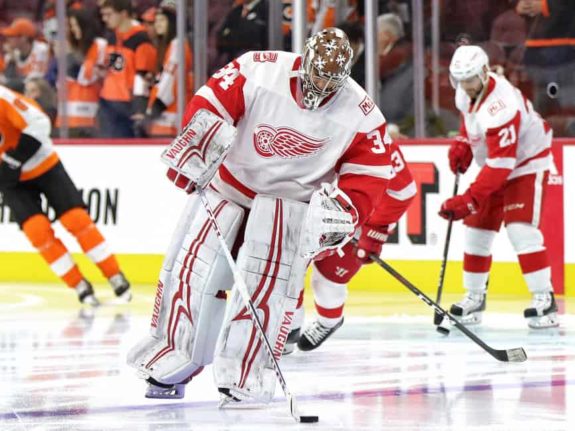 Detroit has the ability to retain half of Mrazek's $4-million salary, especially if/when Green is traded. Acquiring a $2-million Mrazek is a lot more appealing than a full-price netminder. In addition, Mrazek's restricted-free-agent status essentially makes him a rental. If the acquiring team (or Red Wings if not traded) does not want to qualify the goaltender at $4.15 million for the 2018-19 season, then Mrazek would then become an unrestricted free agent.
Related: State of the Red Wings Rebuild
With that being said, the Red Wings could negotiate a trade with a conditional draft pick—based on Mrazek re-signing—included. A reasonable deal would be to trade the Czech netminder for a third-round pick in this year's draft, with the condition that if Mrazek re-signs with the acquiring team, then the selection would become a second-round pick instead. For a former fourth-round pick, this return isn't bad, but surely the Red Wings would have preferred to see Mrazek pan out into a more consistent goaltender.
Jacob Messing: Gustav Nyquist, Xavier Ouellet
Holland's deadline checklist should say, "Trade Mike Green" and "Clear cap space." That's it. The former is inevitable, but the latter won't be easy.
The bulk of Detroit's contracts are long-term deals, high cap hits, and offer far too many trade restrictions (NMC, NTC, M-NTC, etc.). Moving one of Mrazek or Howard would be a solid choice, but Nyquist and Ouellet are the only realistic hope for cap-space relief come deadline day.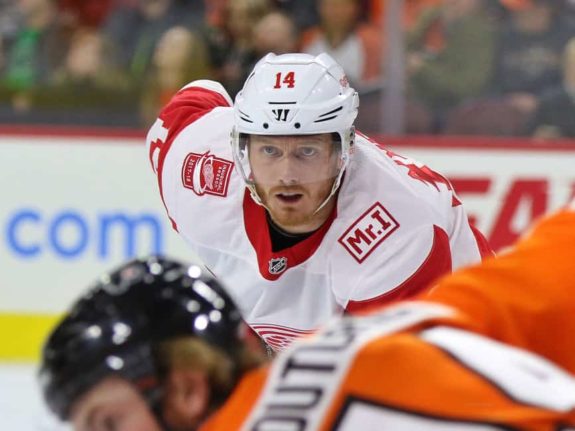 Nyquist, 28, is currently enjoying somewhat of a bounce-back season with 14 goals and 23 points through 48 games. That puts him on pace for roughly 24 goals, but only 39 points considering his assists are way down from last year's 36. A two-time 25-goal scorer, the Swede has one year remaining at $4.75 million and would prove more efficient with more consistent linemates.
Ouellet, 24, offers steady bottom-pair talent but has never been able to establish himself as a roster regular in Detroit. He lacks offense, but his minus-one rating is a modest feat given the current state of the Red Wings. A change of scenery could bode well for the former second-round pick. He would be a low cost to teams looking for his services and has one year remaining at a cap hit of $1.25 million.
It's not a huge sum for Detroit, but they'll need every penny to lock up their impending RFAs.
Griffin Schroeder: Petr Mrazek, Gustav Nyquist
This is the stage Detroit finds itself in: Almost losing grip on the ledge and falling into a rebuild, whether Holland likes it or not. So, why not make the most of it?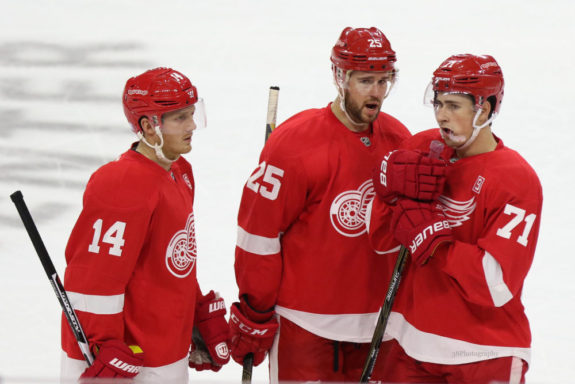 Nyquist just keeps building up intrigue. His 14 goals and two more than last season's total and he's on pace to have the most shots on goal he's had in a season since his 27-goal, 54-point campaign in 2014-15.
The 28-year-old has one more year left on his contract after this season ($4.75 million AAV) and will likely be on the decline once the team starts strongly contending again.
It's unclear if the Halmstad-native will be able to repeat this performance next season, so if the right deal is there, the time is now to capitalize on his rising stock. A B-level defensive prospect and a second round pick would be a solid starting price to go off of.
Between the pipes, the Wings have the chance to put an end to a three-season storyline and stick with one crease guardian. One is nearing the twilight of his career and the other is going to be 26 years old and in need of a $4-million qualifying offer in the summer.
Until recently, Howard had been playing some of his best hockey. Through the last 18 games, however, the Syracuse native's save percentage has dipped to .898 and he's given up at least four goals six times through that stretch.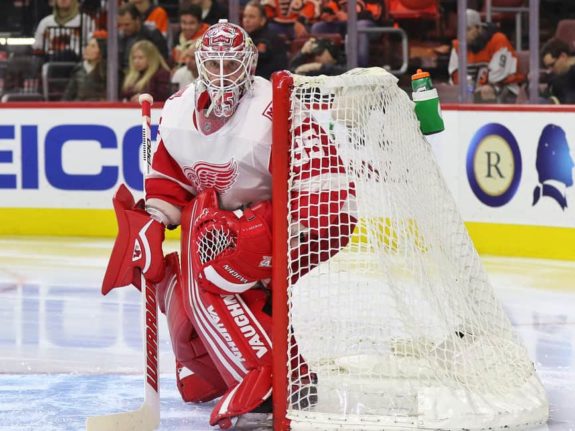 The recent slide has hurt Detroit's chances of flipping him to a contender, a move that would already be a challenge with his cap hit ($5.25 million AAV) expiring at the end of next season.
This is where Mrazek's recent surge comes up clutch. He's only started six games since Nov. 28, but two of his three wins have been shutouts and they've come in two of his last three starts.
Detroit should give him an ample amount of audition time to see if any team in need of a goalie (looking at you, New York Islanders) will pull the trigger. The return may be slim, but any acquisition would be a better fate than none.
While a trade of Green would bring in a prime asset or two in return, Detroit cannot stand pat after that. A trade of a rental player is the bare minimum. Dealing one of your netminders and a fan favorite signals a direction. It's time to set the course.
Which Detroit Red Wings players will be traded this year? Comment below with your thoughts.