The New Jersey Devils have been without a captain since they traded Andy Greene at the 2020 Trade Deadline. Now without one for almost a full year since they last played a game, the team has a few options for who could wear the "C" next. Nico Hischier, Kyle Palmieri, Travis Zajac and P.K. Subban all have a shot at leading this team next, all for different reasons. 
Travis Zajac
Zajac has the most NHL experience out of the four, making his debut in 2006. He has been a Devil for his entire career and an alternate captain in every season but one since the 2013-14 season. In his past four seasons, he has racked up 54 goals and 88 assists as a center, including one playoff goal in 2018.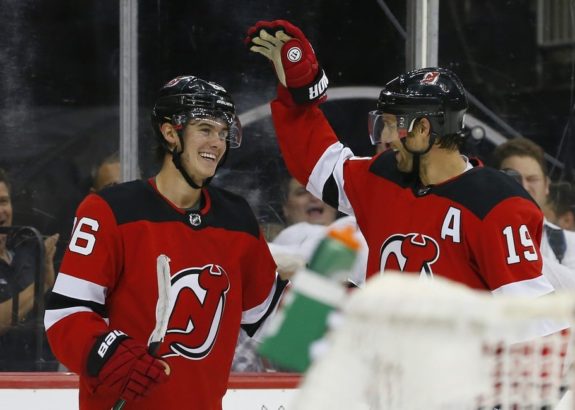 It is clear that Zajac is the most qualified Devil for this position by experience. He is dedicated to the team and works well with his linemates. He has been a consistent scorer and an important part of this team for many years, although he is 35 and could be departing the team in the next few years. Either way, he is a perfectly certified candidate and would be an exceptional player to lead the team.
Kyle Palmieri
As another veteran Devil, Palmieri would also be a great fit for the captain role. His stats over the past few years have been nothing but impressive, racking up more than 20 goals and assists in each of his five seasons with the team. In just these past three, Palmieri has 76 goals and 63 assists and one goal and two assists in the 2018 playoffs.
Related: The Devils' Search For Their Captain
Palmieri has the experience, is well-liked by his teammates and is also dedicated to the team. Similar to Zajac, he knows what it means to be a New Jersey Devil. Still, with many years in his career left at 29 years old, his point-scoring ability has been extremely consistent with New Jersey. This proves that he can look to next season and future ones to score more goals and create more chances for his team to be back in playoff contention.
Nico Hischier
He is young, but not too young, has 51 goals and 84 assists in his first three NHL seasons and knows how to be a team player. Hischier seems to have a lot of substantial qualities that seem like a considerable fit for a Devils' captain and is already an alternate.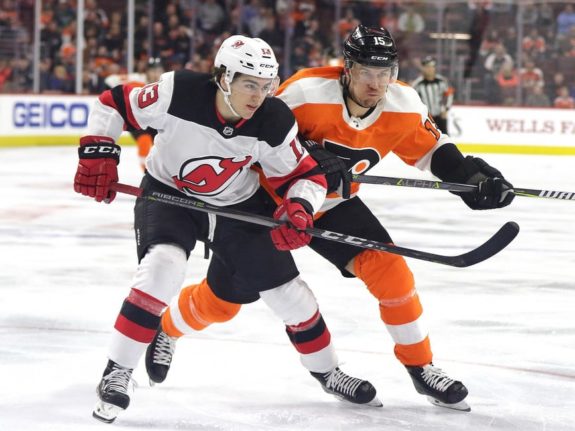 At just 21 years old, he may not have the experience of Zajac and Palmieri, but he sure does have the ability to create chances and put the puck in the net. As the #1 pick at the 2017 NHL Draft by the Devils, he has proven the expectations of being the first pick and will only continue to deliver more as the years go on.
Hischier works especially well with Jesper Bratt, as they have shown since their debuts in 2017, and is sure to be an offensive force with whoever he plays with. There is so much potential and good things to come from this player.
P.K. Subban
As the only defenseman on this list, Subban is still a sufficient option as the Devils' captain. He has tons of NHL experience with the Montreal Canadiens, Nashville Predators and now New Jersey. He is a strong defenseman that is reliable and also puts up decent points. In his first season with the Devils, Subban scored seven goals and had 11 assists, and that was during a season halted in the middle of March due to COVID-19; he had nine goals and 22 assists in the season before that with the Predators.
At 31 years old, Subban still has some time left in the NHL, with potential to become an even more reliant defenseman. Although it may not be as noticeable as the forwards in contention, he is a great addition to this team and will continue to be. 
Who Will Be the Next to Lead the Devils?
Of the players listed here, all have a chance to be the next Devils' captain after Greene. These four have the drive, ability to deliver, and team leader trait that will be most beneficial to this growing team. But my best guess is that Hischier will be taking the title. With young captains like Bo Horvat and Connor McDavid becoming a trend in the league, and Hischier already showing tremendous growth, it just makes sense. Add on that he just signed a new contract and is already viewed as the future of the Devils, and it's the perfect fit.
---
---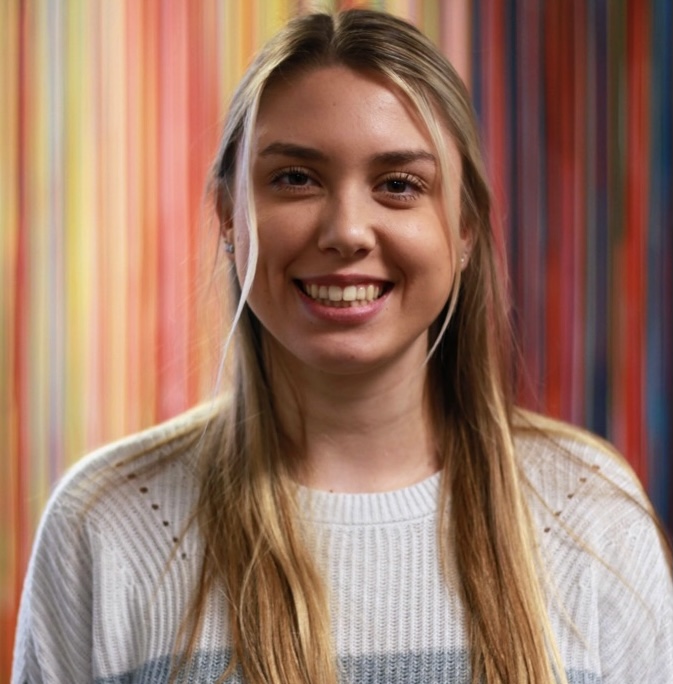 Sam is currently Managing Editor, and used to be Sports Editor, of The Montclarion, Montclair State University's student-run multimedia newspaper. She'll be earning her Sports Media and Journalism degree from there in Spring 2021. A hockey fan since she was a young girl, she covers the Montclair State men's team as well as the Metropolitan Riveters and New Jersey Devils for The Hockey Writers.