The excitement surrounding the New Jersey Devils' newest winger is palpable. From general manager (GM) Tom Fitzgerald to members of the media, there is new optimism about the team and what they can accomplish over the next couple of months.
Now that Timo Meier is a member of the Devils, it is time to focus on what is next. On Feb. 27, Meier flew to Denver, Colorado, to await the arrival of his new teammates, and over the past couple of days, Fitzgerald and head coach Lindy Ruff have provided a blueprint for what everyone can expect from the newest star.
---
---
First Step: Meier Needs To Get Healthy
Meier's last game with the San Jose Sharks was on Feb. 18 versus the Buffalo Sabres. The next day Sharks head coach David Quinn announced that Meier would miss time with an upper-body injury and was considered day-to-day.
During his introductory media availability, Meier spoke about his status: "You need to take care of your body and then make sure you're healthy," said Meier. "I want to be (the best I can be) for their organization. So, first things first, I'm going to make sure I'm 100 percent healthy so, when I come in, I can really help them take the next steps. That's my goal right now. To get healthy and then get things done."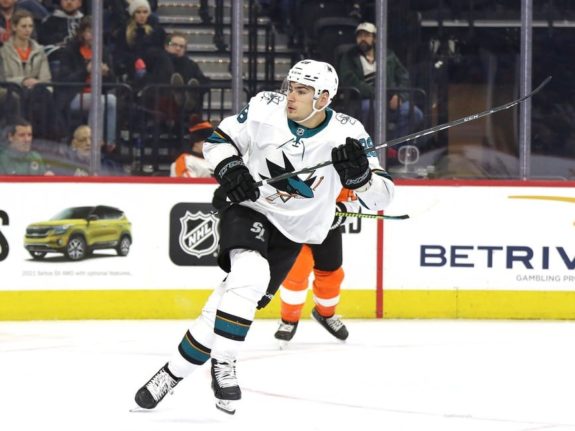 While most fans have March 7 circled on their calendars because it's the team's next home game, it's not guaranteed that Meier will make his Prudential Center debut. He could play sooner, either against the Vegas Golden Knights on Friday or Arizona Coyotes on Sunday, or take additional time to ensure he is at 100 percent. The overall feeling is that Fitzgerald and Ruff are not pressuring him to return before he is ready.

"We don't know when that's going to be," Ruff said after the team's practice on Feb. 27. "We'll take that day-to-day. He basically said he's doing good. He's moving toward being ready to practice and getting ready for games. We want to make sure he's ready to play and that we're not pushing him into a situation where he hasn't practiced for quite some time, and we're putting him in a bad situation."
Second Step: Learn New Jersey's System
It's not always easy for a player to learn a new system when they join a new organization. It varies from player to player as they navigate a new city, teammates, and system. I have had conversations with players who have said it's always easier in your second season with a team because of the comfort and familiarity.
Related: Devils' Fitzgerald May Not Be Done After "Timo Time" Trade
---
Latest News & Highlights
---
Meier will spend time watching practices and videos in addition to chatting with the coaching staff and learning New Jersey's system, and his existing friendship with Nico Hischier and Jonas Siegenthaler should work to his advantage in getting accustomed.
Third Step: Meier Makes His Devils Debut
According to Ruff, when the time is right, Meier will slide into the Devils' top six, playing alongside either Hischier or Jack Hughes.

"It'll be an ongoing discussion for a while," said Ruff. "If you look at Nico's line right now, that line's going well. So, maybe start him with Jack. I like the familiarity with Nico and maybe him playing together, but I like the dynamic sense of him playing next to Jack."
Meier averaged 19:59 of ice time with the Sharks this season, which ranked first among the team's forwards. His 52 points ranked second behind defenseman Erik Karlsson, and his 112 hits were the most on the team.
The 26-year-old is going to bring a lot to Ruff's lineup. His size and gritty style of play have been missing from the Devils' top two lines. Fitzgerald acknowledged that's what caught the organization's attention, saying, "Size helps. It was something we all believed we could add. We aren't overly big at the forward group."
During his reign as general manager, Fitzgerald signed Dougie Hamilton and Ondrej Palat in free agency and acquired Meier, Vitek Vanecek, John Marino, Siegenthaler, and Ryan Graves via trade. The framework for a Stanley Cup winner is evident, and if you need further proof, look no further than their 39-15-5 record. The good news is Ruff's squad will not be dependent on Meier to compete for a playoff spot. He will simply improve an already impressive team.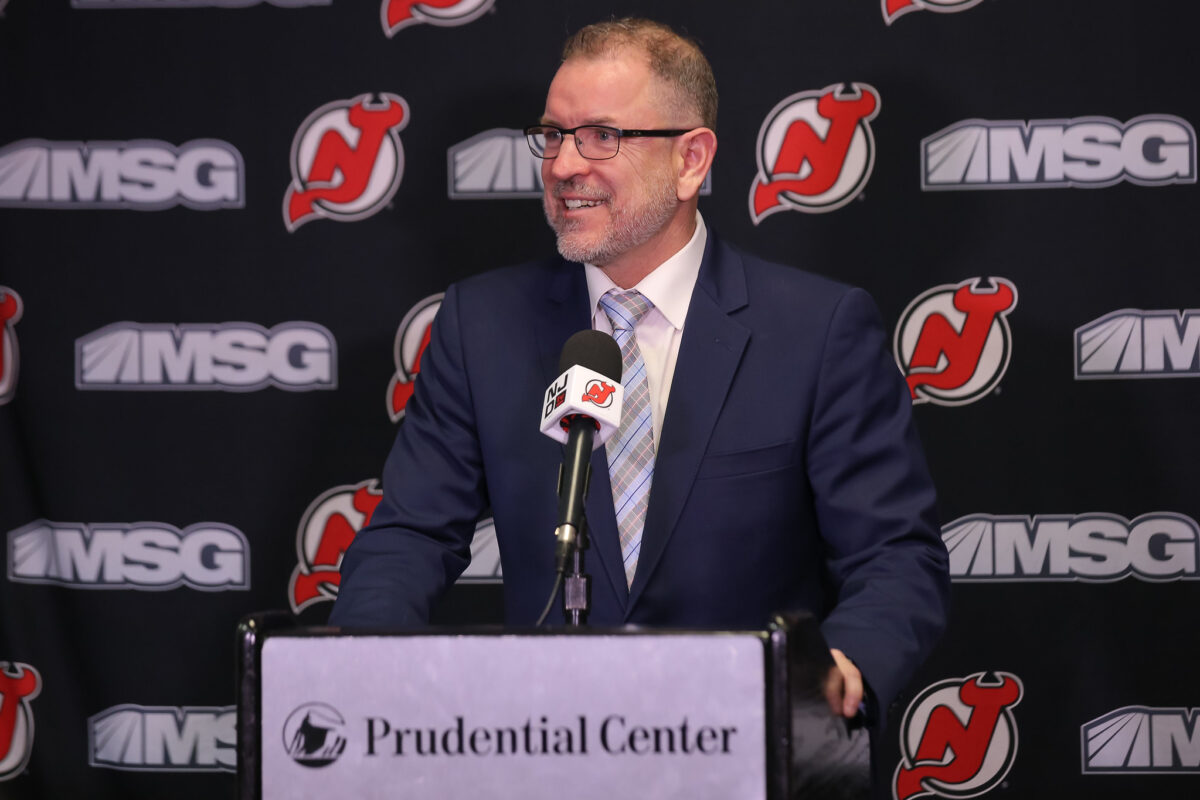 "Like I told Timo, first, let's get healthy. Second, I want you to come in and feel yourself, be yourself," said Fitzgerald during his media availability. "There's no pressure. … I just want the player to feel comfortable, just understand the system. He has time to learn it, and once he feels comfortable and knows our system like the back of his hand, he's just going to play hockey, and that's something he does really well. Just relax, have fun, enjoy this, and it's just hockey."