Despite a 16-day hiatus, due to a COVID-19 outbreak, the New Jersey Devils continue to turn a lot of heads in terms of their better-than-expected performance so far this season. To further elaborate on that claim, the Devils' overall record is nothing spectacular, however, for their standards, they are definitely heading in the right direction. Currently, their overall record is 6-4-2, however, they are in second from last place in the East Division.
This is mainly due to them playing the least amount of games so far, due to their temporary stoppage of play. Besides that, the Devils have had a lot of players step up in terms of production. It was anticipated for some players including Jack Hughes and Mackenzie Blackwood. However, for some players like rookie defenseman Ty Smith, a lot of people weren't aware of his backstory, potential, or capability. Because, similar to his team, Smith is surprising a lot of people in the hockey community.
He's already in the early running for the Calder Memorial Trophy consideration, which is awarded to the best performing first-year player. Smith hails from Lloydminster, Alberta, Canada, and actually has a pretty compelling hockey backstory before being drafted by the Devils in 2018. For starters, the first organization that he played for was his hometown team called the Lloydminster Bobcats.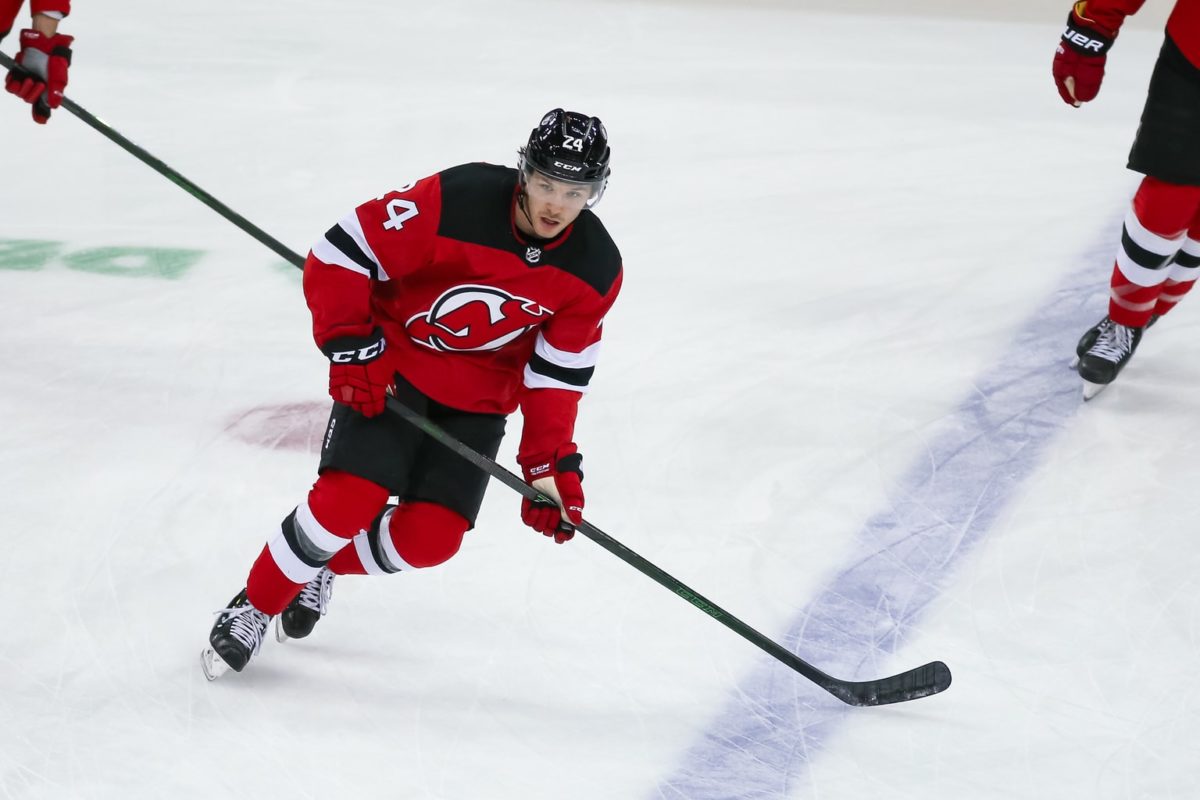 They are a part of the Alberta Midget Hockey League (AEHL), which is an 18U AAA hockey league. In his lone season playing for the Bobcats, he was able to tally up 23 points (nine goals and 14 assists) in 28 games played. Not only that, but he also had a successful playoff run in which competed in 10 games totaling nine points (one goal and eight assists).
Humble Beginnings for Smith
Despite only playing one season in the AEHL, he still stacked up personal accolades. He became a first all-star team member, while also being named the top defenseman in the league. He was also recognized as the Telus Cup's top defensive player during the course of the respective tournament. For all of his handwork and determination, he was named head captain for Team Canada for the 2016 Winter Youth Olympics in which they were able to win the Silver medal.
Before the NHL draft, he was actually selected first overall by the Spokane Chiefs in the 2015 Western Hockey League (WHL) Bantam Draft. He only appeared in two contests for the Chiefs during the 2015-16 season, but he was still able to muster up two assists in the limited amount of playing time.
The following year, Smith achieved big things during his official rookie season. For starters, he tallied 32 points (five goals and 27 assists) in 66 games played. And for his efforts, he was awarded the Chiefs' Rookie of the Year and Scholastic Player of the Year honor. He was once again named captain, this time in an alternate role, for Team Canada in the 2017 Ivan Hlinka Memorial Tournament.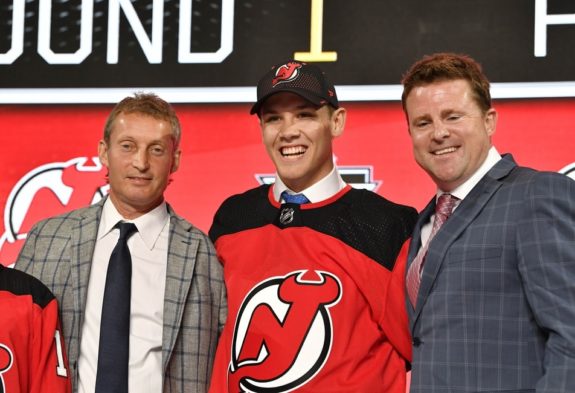 This time, his team was able to win the Gold medal. Smith did not stop there and continued to improve. He doubled up his point totals during his sophomore year campaign, in which he netted 14 goals and 59 assists for a grand total of 73 points. Not only did he once again win a franchise award (Chiefs' Defenseman of the Year), he also received league-wide attention by winning WHL Scholastic Player of the Year.
His Bright Future With New Jersey
Overall, Smith had a very successful career during his tenure with the WHL. He won a great number of accolades with the organization including the Daryl K. (Doc) Seaman Trophy (2018), Bill Hunter Memorial Trophy (2019, 2020), and the CHL Defenseman of the Year (2019). His success later led him to be drafted by the New Jersey Devils in the 2018 NHL Draft at 17th overall pick. Later that August, he signed a three-year entry-level contract with the organization, but obviously didn't make the opening night roster until this current season.
Presently, he has appeared in 12 games for the Devils and certainly hasn't disappointed. He opened up the season by getting at least one point in his first five games, he is the first defenseman in Devils history to achieve that. Unfortunately, he wasn't able to pass Marek Zidlicky's NHL defenseman record by getting a point in his first six games, but achieving a franchise record is still something to be very proud of.
Currently, Smith has two goals and six assists for a total of eight points in his first 12 NHL appearances. With the Devils getting off to a better than expected start, to go along with Blackwood (Vezina) and Smith's (Calder) quest for winning an NHL award, the future is definitely bright for New Jersey's organization.
---
---