The Anaheim Ducks dropped both games to the Minnesota Wild, falling 3-1 Thursday and 5-1 Saturday. The Ducks played such an uninspired game Thursday that general manager Bob Murray's decision to put Adam Henrique on waivers seemed like an attempt to jump-start his team from its slumber. That attempt failed. In addition to sending Henrique to waivers, the Ducks moved Josh Mahura into the lineup for the first time in 2020-21. That didn't do much to help things either, as the Ducks fell to 6-9-3 on the season. They now have sole possession of last place in the Western Division.
Adam Henrique's Waivers Trip Doesn't Help
The Anaheim Ducks announced Murray's shocking decision to place 2019-20 Ducks' scoring leader Adam Henrique on waivers Saturday morning, shocking many.
While people questioned Murray's decision, it fell in line with his history. He hasn't been afraid to make bold transactions to try to jump-start his lackadaisical team. His Jan. 19, 2019 trade that sent fan favorite Andrew Cogliano to the Dallas Stars is a prime example. 
While it wasn't a trade, Murray's motivation might have been the same. Henrique's contract isn't exactly the kind that a team would be willing to take off the Ducks' hands without negotiating a trade where Anaheim would retain some of his salary. The drastic decision to move last season's scoring leader to waivers was intended to wake up the Ducks. 
It didn't work. 
They fell behind 2-0 in the first period with a poor defensive performance. Anaheim's best scoring chance came off a Kevin Shattenkirk dump attempt that ricocheted off the Zamboni door and hit the post.
Though the Ducks did increase their shot total to 27 after managing a paltry 17 shots in game 1, those numbers are deceiving. They couldn't generate chances close to Wild goaltender Kaapo Kahkonen and only managed one brief moment of sustained pressure during the second period.
Mahura's First Game a Mixed Bag
Mahura finally made his 2020-21 season debut, replacing an injured Hampus Lindholm in game 2. He didn't look comfortable at first, struggling with the more frantic pace of NHL hockey. 
He had trouble distributing the puck in his defensive zone in the face of the Wild forecheck and failed to sustain manageable gaps between him and the Wild forwards. The prime example occurred on Mats Zuccarello's first-period goal when Mahura found himself too far away from the Norwegian forward to disrupt his shot attempt.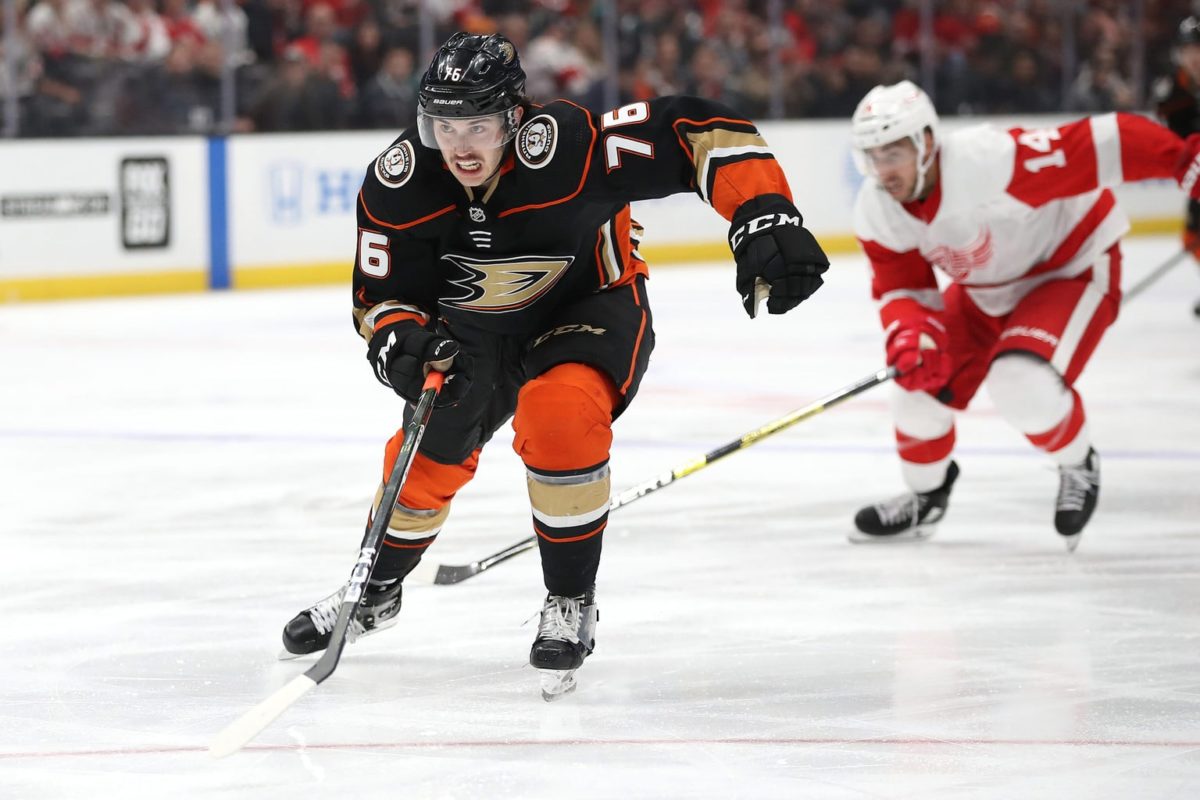 But Mahura's performance improved. With the Ducks trailing 3-0 in game 2, Mahura wired a second-period shot that glanced off the stick of David Backes past Kahkonen to bring the Ducks within striking distance. He followed his first NHL point of 2020-21 by joining a rush and generating another opportunity right after that. Mahura appeared to settle in and adjust to the game's pace, bringing hope that he will be more effective if he remains in the lineup.
Where Is Ryan Miller?
John Gibson didn't play poorly in the Ducks' series against the Wild, but he could've used a break Saturday night, and backup goalie Ryan Miller hasn't played in 12 days.
He has started just three of 16 games so far this season and is on pace to start only 10 of 56 for the entire campaign. The Ducks' unwillingness to play Miller more, even in his role as a backup, is baffling. The team isn't competitive, and Gibson has shown signs of frustration of late. Still, the team insists on playing him as often as possible.
Gibson could use a vacation, at least a mental one, while Miller probably would love a chance to tie Dominik Hasek for No. 14 on the all-time wins list. Meanwhile, Ducks fans could also use something to celebrate. It's a win-win situation.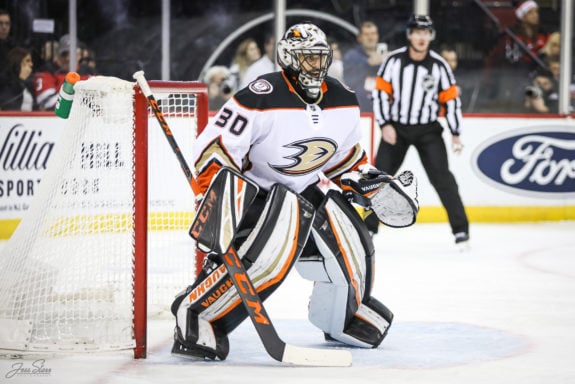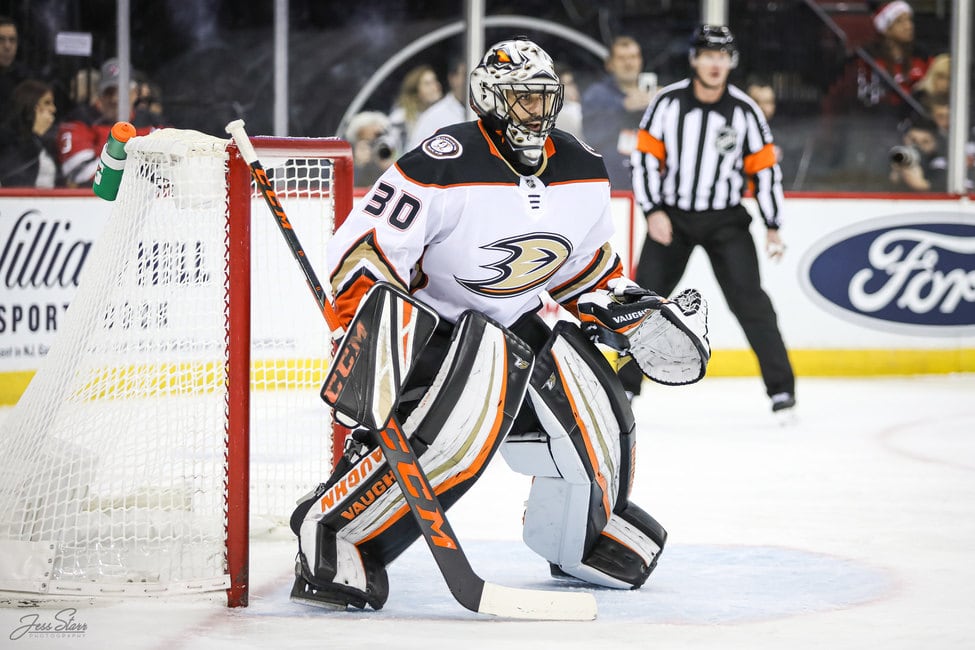 Gibson is an excellent goaltender, but he can't overcome all of the Ducks' shortcomings and win them enough games to make them a playoff team. Regardless of whether you believe the rumors of a potential trade, Gibson has six more seasons left on his contract. If he continues to play this frequently and faces such a mental and physical onslaught every night, the Ducks run the risk of wearing him down before being competitive again.
The Ducks travel to Arizona to face the Coyotes Monday and Wednesday night. Despite their off-ice issues, the Coyotes are still in the mix to make the playoffs in the Western Division, while the Ducks are steadily dropping out of contention. After three consecutive losses, this Coyotes series is as much of a must-win as the team has had all year. It's not just a must-win; it's a must sweep.
all stats from hockey-reference.com
---
---
Anthony Ciardelli grew up in Vermont and New Hampshire but now lives in Los Angeles. Though he was raised a Bruins fan, he quickly came to enjoy the hockey culture in Southern California and the rivalry between the Kings and Ducks. He covered USC Athletics while pursuing his journalism masters there. He also enjoys doing play-by-play for USC Trojan Hockey.