The Arizona Coyotes finished up an unprecedented seven-game regular-season series against the St. Louis Blues last week, and they'll now set their sights on their former Pacific Division rivals. Can they build off of the momentum gained from the St. Louis series and beat up on the rebuilding California teams?
Coyotes Lose Thriller in Overtime
After a tough-luck regulation loss to St. Louis on Friday night, the 'Yotes got right back to it on Saturday in Glendale, and they wasted no time in getting on the board in their first game in their purple Reverse Retro sweaters.
Arizona's Conor Garland, one night after having his sixth goal of the season taken away by an offside challenge, scored just 21 seconds into the game on a quick shot after forcing a Torey Krug turnover. Krug was unable to handle a pass from defense partner Justin Faulk, and Garland took advantage, firing a wrister past Blues goaltender Ville Husso from inside the right faceoff circle. The goal was the second-fastest to start a game in Coyotes' franchise history, behind only Martin Hanzal's goal 15 seconds into a contest against the Los Angeles Kings on Dec. 1, 2016.
However, the lead didn't last long for Arizona, as tough guy Kyle Clifford got on the board with his third of the season at 5:46, beating Antti Raanta clean to the blocker side with a wicked wrister from the right faceoff dot. Zach Sanford then gave St. Louis the lead with about 6:30 remaining in the period, as he beat Raanta with a one-timer from nearly the same spot, except from the left faceoff circle. Not to be outdone, Barrett Hayton tied the game at 5:27 of the second period with his own wrister from the left faceoff dot for his third career NHL goal.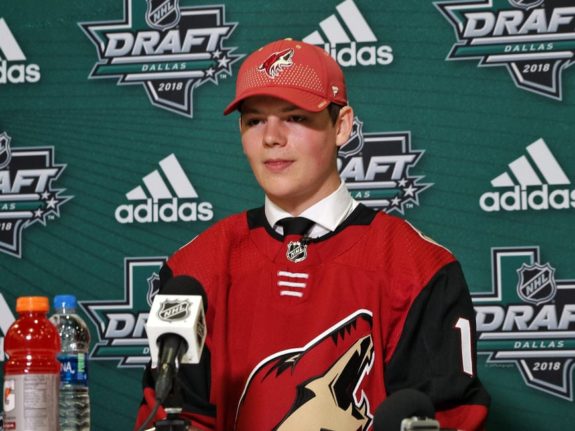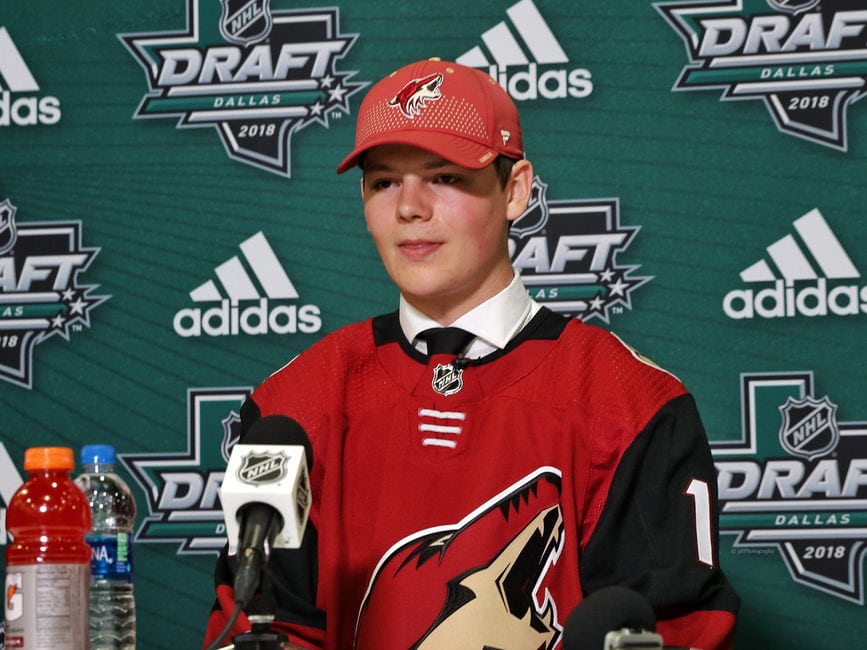 Shortly thereafter, the Blues responded. Ryan O'Reilly was left all alone in front of the net, but Raanta came up with an outstanding save on the St. Louis captain. The rebound came right out to Ivan Barbashev, though, and the 25-year-old Moscow native deposited the puck into the wide-open net to give his team the 3-2 lead heading to the third period.
Once Period No. 3 began, the Coyotes quickly began their comeback bid, as Nick Schmaltz collected his sixth of the season just 1:50 in. Down low, Schmaltz spun off of his defender as Oliver Ekman-Larsson fired a wrister from out high, and was in perfect position to bury the rebound to tie the game at three goals apiece. 10 minutes later, Arizona took their first lead since the Garland goal, when Dryden Hunt scored his first as a Coyote after a great centering pass from Christian Fischer.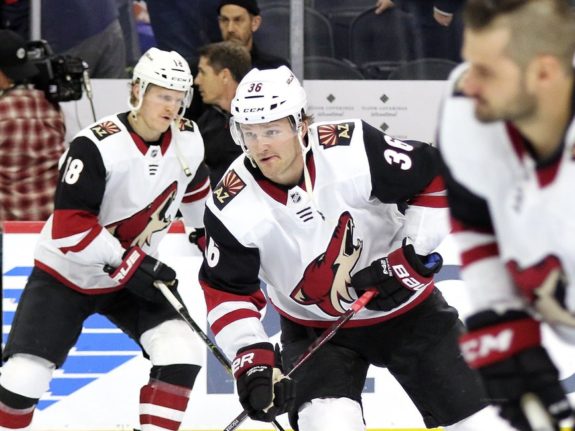 Once again, this lead would not last for Arizona, as a bad pinch by the Coyotes' Ilya Lyubushkin ended up in the net. The Russian defenseman moved to keep the puck in the offensive zone with under six minutes remaining, but lost his footing. An odd-man rush ensued, and St. Louis' Jordan Kyrou took the puck all the way up the ice and beat Raanta with a wrister from ~20 feet out to tie the game at 4-4.
This one went to overtime, and it didn't take long for the Blues' Mike Hoffman to end things with his fourth goal in six games against Arizona. During the 3-on-3 action, Hoffman found some quiet ice and unleashed a wrister from his office near the right faceoff dot. Raanta was unable to make the save, and the Coyotes lost 5-4, falling to 41-2-2 when scoring four or more goals in a game since the start of the 2018-19 season.
Kuemper Shuts Down St. Louis
Two days later, the Blues and Coyotes were back in action for Game 7 of their regular-season series in Glendale on Monday afternoon. After both backup netminders started the previous matchup, which saw nine total goals scored, the starters, Jordan Binnington and Darcy Kuemper, got back to work in this one, and we got a very different game than we saw on Saturday.
The teams generated 19 shots on goal in the opening 20 minutes of Monday's matinee affair, but there would be no scoring until Keller, a St. Louis native, burned his hometown team once again. Just over five minutes into the second period, Keller attempted to carry the puck into the offensive zone, but was quickly met by three Blues defenders and lost the puck. However, Schmaltz was there to collect it and got a pass over to Keller, who zipped a wrister past Binnington from the slot to give Arizona the 1-0 lead. Binnington got a piece of it, but it wasn't enough as Clayton picked up his fifth of the year.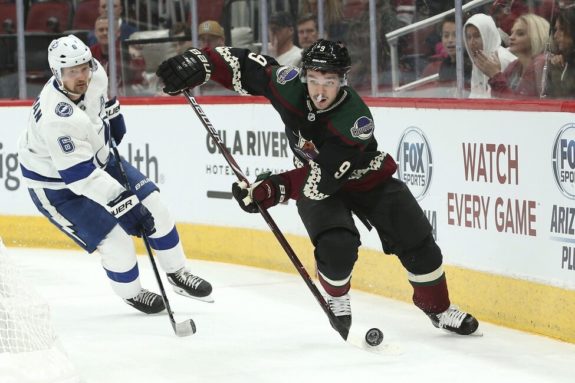 The goal was Keller's third in the series against the Blues, and, along with his three assists, gave him six points in seven games versus St. Louis this season. For his career, Keller has 15 points in 18 games against the Notes, which is by far the highest point total the 22-year-old has posted against any NHL team.
After Keller gave Arizona the lead, Kuemper took over in net. He benefitted from the Blues hitting a couple of goalposts, but he was sharp on any high-danger chances that St. Louis was able to generate. It is often said that the goaltender must be a team's best penalty killer, and Darcy was exactly that on Monday, helping Arizona survive a lengthy Blues power-play chance in the second period, which included 34 seconds of 5-on-3 time.
Kuemper was especially solid in the third period, denying a handful of dangerous odd-man rush chances. In the end, Keller's goal was all of the support that he needed, as he was perfect en route to a 24-save shutout in Glendale.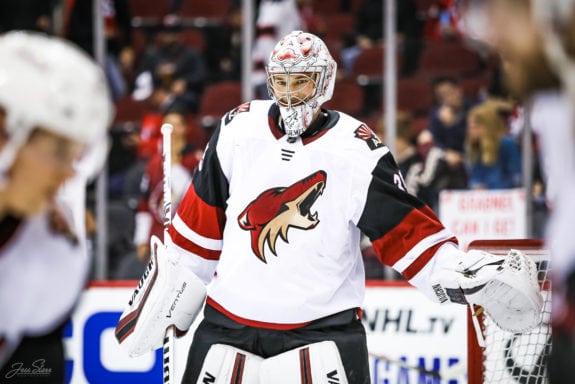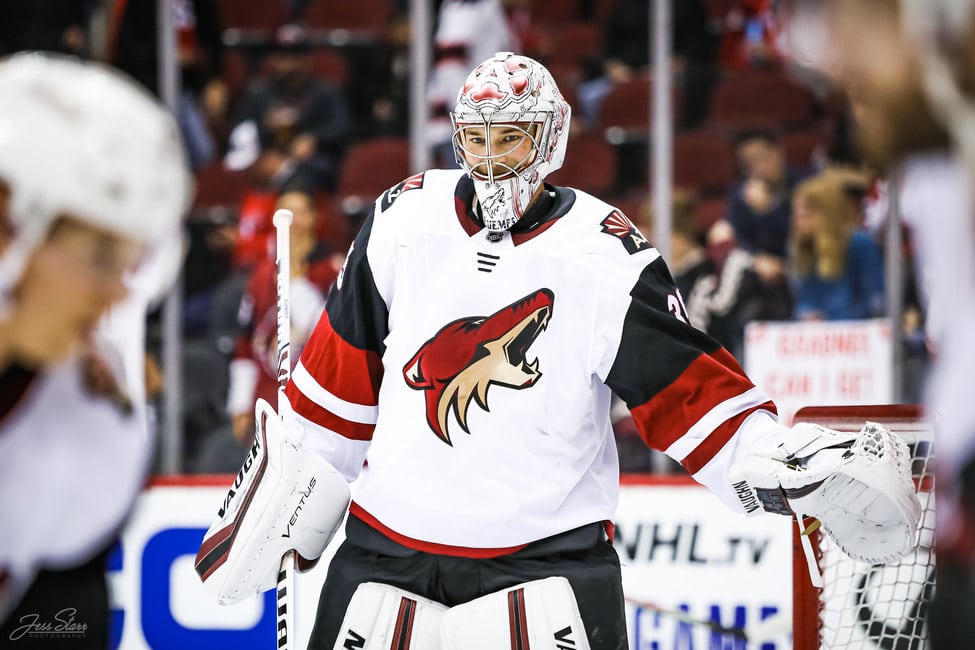 The shutout was the 19th of Kuemper's nine-year NHL career, and his ninth as a Coyote.
What's Next?
For the first time in 21 days, the Coyotes will play an opponent other than the Blues, as it'll be a week filled with old Pacific Division rivalries.
First, the Kings will be in town for a two-game set, starting on Thursday and concluding on Saturday. The rivalry between Los Angeles and Arizona has cooled in the nine years since the teams' meeting in the 2012 Western Conference Final, as only six players who took the ice in that series remain on either club's roster (five Kings, one Coyote). The rivalry still lives on with the fanbases, though, which contributes to the continued intensity of matchups at both the Staples Center and Gila River Arena.
This season, the Kings are off to a slow start as goaltender Jonathan Quick has struggled badly, with an .887 SV% and 3.42 GAA through seven games. However, his backup, Cal Petersen, might be the future in Los Angeles, as he's accumulated a .926 SV% and a 2.49 GAA in seven starts. He's posted a SV% of .922 or higher in each of his three NHL campaigns so far, albeit in a small sample size, and he should be getting the lion's share of the starts over Quick, who hasn't posted a SV% of higher than .904 since 2017-18.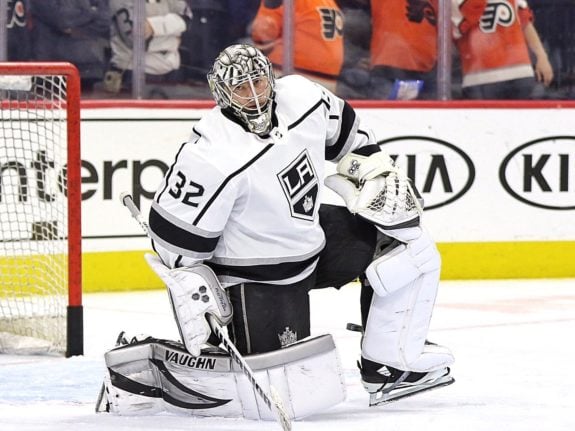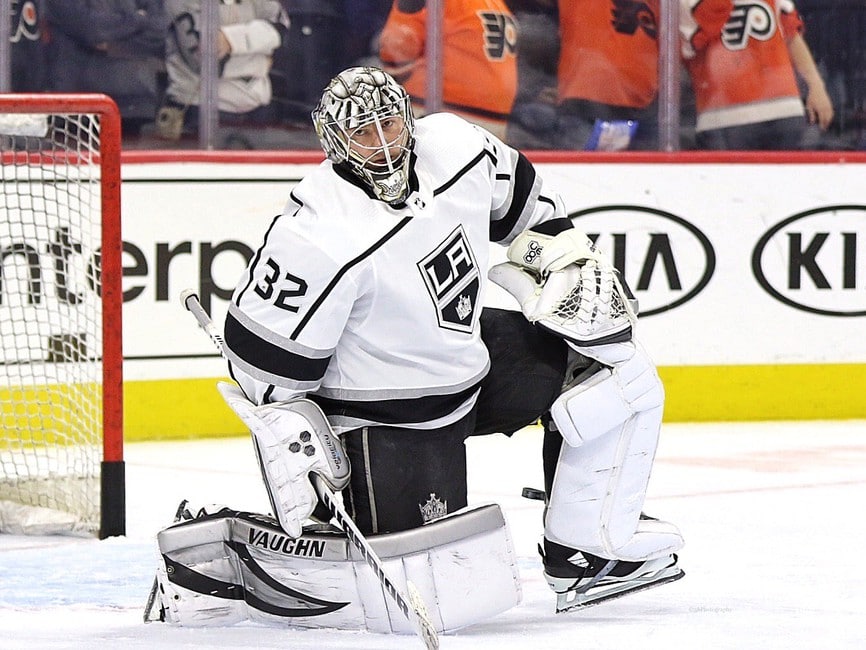 Whether head coach Todd McLellan will make the change and give Petersen a larger share of starts remains to be seen, but if Quick appears in the series against Arizona, look for the Coyotes to take advantage.
At the offensive end of the ice, the Kings are breaking in a lot of young prospects, but the "old guard" of Anze Kopitar, Dustin Brown, and Drew Doughty have remained incredibly effective. All three have at least 12 points across LA's 14 games this season, and Kopitar is sixth in the league in assists with 14. Anze likely won't receive any consideration for the Hart Trophy, but one could argue that he is indeed "the player adjudged to be the most valuable to his team," as Los Angeles might be the worst club in the league without Kopitar's contributions. Slowing down LA's core trio will be the key for Arizona to earn points against their rival and continue rising up the standings in the West Division.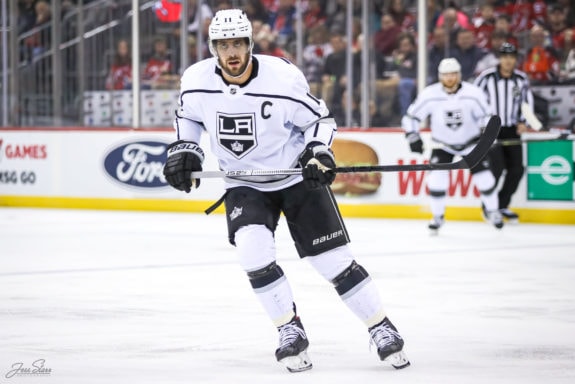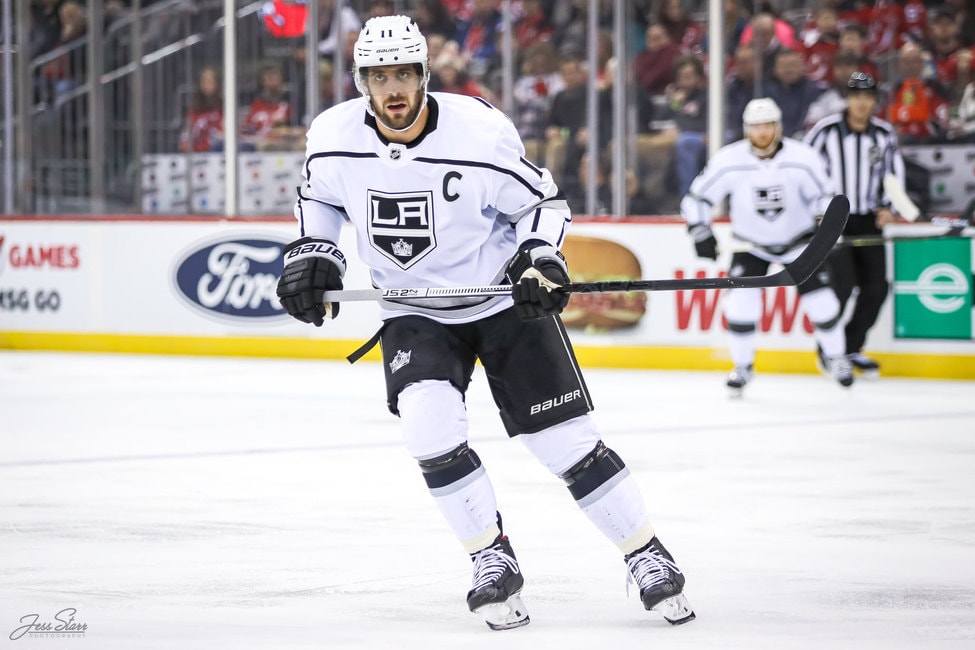 When it comes to the Anaheim Ducks, a very clear blueprint has emerged on how to defeat them. It's relatively simple: score goals.
Sure, that can be said for every team in the league, but it's especially true for the Ducks, who have been historically bad at the offensive end of the ice in 2020-21. Entering play on Thursday, Anaheim was averaging just 1.9375 goals per game (GF/GP), worst in the league by a few decimal points over the 30th-place Detroit Red Wings. If the season ended today, the Ducks would have produced the fifth-worst offensive season in the last 80 years of NHL hockey in terms of GF/GP. Only the 2013-14 Buffalo Sabres, the 1997-98 Tampa Bay Lightning, the 2014-15 Sabres, and the 1953-54 Chicago Blackhawks have finished a season averaging fewer than two goals per game, and Anaheim easily could become the fifth to do so.
With that said, the Ducks' splits this season when it comes to goals against have been rather dramatic. When they've allowed two or more goals in a game, they're 0-7-3. When they've allowed one or fewer goals, they're 6-0-0. The Coyotes will have the advantage on paper, but they already ended up on the short end of the stick once against Anaheim as they were "Gibsoned" in a 1-0 loss at Gila River Arena back on Jan. 26, when Ducks goaltender John Gibson turned aside all 31 shots he faced.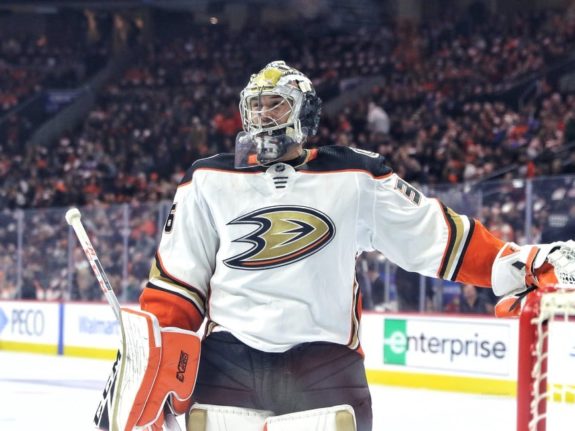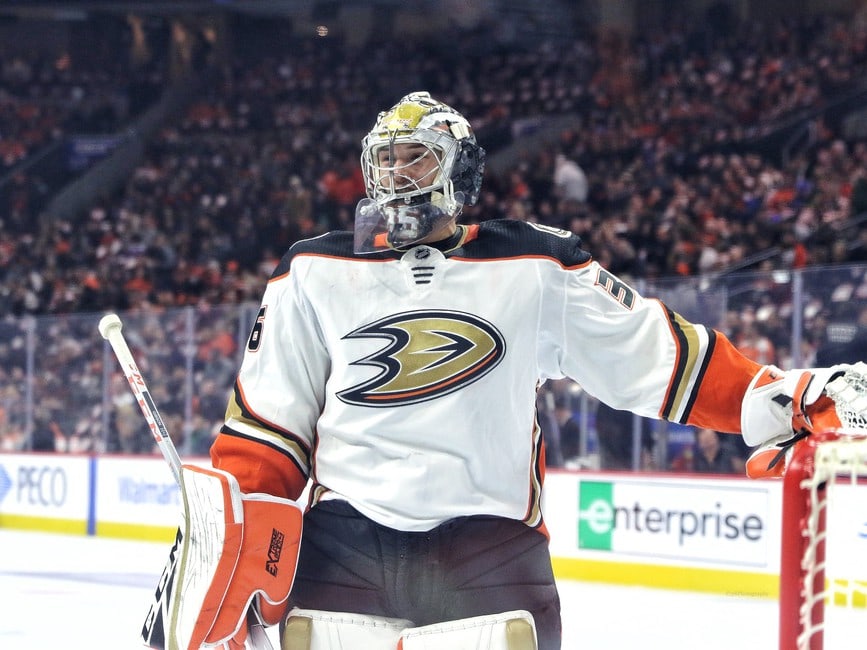 The Coyotes need to find a way to score goals against this team consistently – if they do, there's no reason why they shouldn't take all four points in the two-game series on Monday and Wednesday.
This week's schedule is as follows:
Thursday, Feb. 18 vs Kings, 7:00 P.M. local time
Saturday, Feb. 20 vs Kings, 5:00 P.M. local time
Monday, Feb. 22 vs Ducks, 7:00 P.M. local time
Wednesday, Feb. 24 vs Ducks, 7:00 P.M. local time
Before the season, we wrote about the potential for the Coyotes to contend for the fourth playoff spot in the West Division behind the Vegas Golden Knights, Colorado Avalanche, and Blues. To do so, they'd need to hold their own against those upper-tier clubs while also taking advantage of the three rebuilding California clubs.
The Coyotes have the first part of that formula down so far, with a 5-5-1 record against that trio of top teams this season. Now, they'll need to take care of business against the California clubs, and they'll have four chances to do so this week.
West Division Roundup
At the start of play on Thursday, we're about a quarter of the way through the 2020-21 season, which is considered by many to be an important benchmark in team sports as sample sizes become large enough to extract valid data from. Here's how things stack up in the West Division at the 25% mark:
Anaheim Ducks (6-7-3, 15 pts, 5th place)
Last week: 0-1-0 (3-2 L at SJ)
Analysis: The Ducks played just once last week, losing 3-2 to the Sharks at the SAP Center on Monday. Scoring two goals in a game typically won't increase your team scoring average, but it did for Anaheim, as they went from 1.933 goals per game to 1.9375 in Monday's loss. This team needs to score more goals, or it'll be a long, long year in Orange County for Ducks fans. Is it Trevor Zegras time yet?
Player of the week: Sam Steel – Goal, +1, 3 SOG
This week: Thu vs MIN, Sat vs MIN, Mon at AZ, Wed at AZ
Colorado Avalanche (8-4-1, 17 pts, 3rd place)
Last week: 1-1-0 (1-0 L at VGK, 3-2 W at VGK)
Analysis: The Avalanche returned to the ice last week for the first time since Feb. 2, and, unsurprisingly, they struggled at the offensive end of the ice in their first game, as they were shut out on Sunday in Vegas. However, they rebounded in their next game against the Golden Knights, getting a late game-winner from Nazem Kadri to earn a regulation win on Tuesday and deny Vegas at least one standings point. If one good thing came from the club's COVID-19 pause, it's that superstar Nathan MacKinnon missed just one game with a lower-body injury, which, at the time, was deemed a week-to-week injury.
Player of the week: Philipp Grubauer – 1-1-0 record, 50 saves on 53 shots (.943 SV%, 1.52 GAA)
This week: Sat vs VGK (Lake Tahoe), Mon vs VGK, Wed vs MIN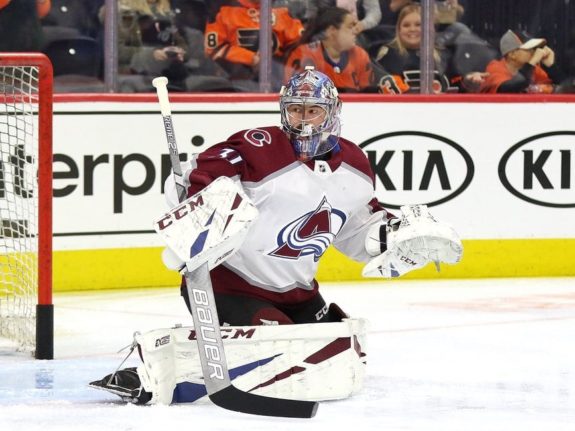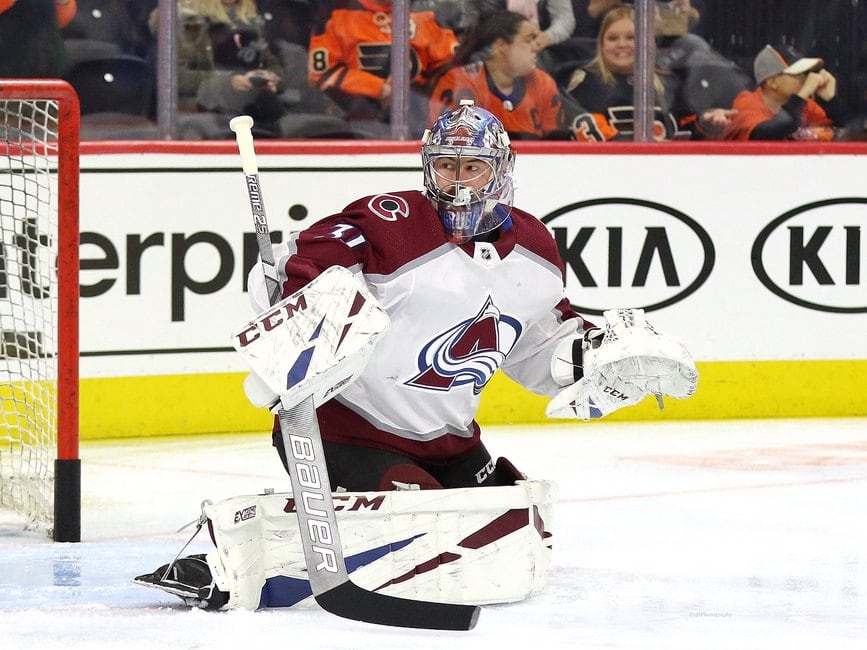 Los Angeles Kings (5-6-3, 13 pts, 6th place)
Last week: 1-0-0 (4-0 W vs MIN)
Analysis: After losing five straight from Jan. 28 to Feb. 9, the Kings have now won two consecutive games, outscoring the opposition 10-2 during their hot streak. Even struggling netminder Jonathan Quick got in on the action, posting a shutout on Tuesday against the Wild (in Minnesota's first game in 14 days). Things will get tougher this week, though, with all four of LA's games coming against current West Division playoff teams.
Player of the week: Jonathan Quick – 1-0-0 record, 28 saves on 28 shots, shutout
This week: Thu at AZ, Sat at AZ, Mon at STL, Wed at STL
Minnesota Wild (6-6-0, 12 pts, last place)
Last week: 0-1-0 (4-0 L at LA)
Analysis: Predictably, the Wild did not fare very well in their first game action in two weeks, as they were shut out at the hands of Kings netminder Jonathan Quick, who recorded just his second shutout in the last 25 months on Tuesday at the Staples Center. Minnesota is only 2-5-0 over its last seven games – they'll need to turn things around in a hurry before they fall behind the contenders in the West Division in this shortened season.
Player of the week: Kirill Kaprizov – 5 SOG
This week: Thu at ANA, Sat at ANA, Mon at SJ, Wed at COL
San Jose Sharks (6-7-1, 13 pts, 7th place)
Last week: 1-1-0 (3-1 L vs VGK, 3-2 W vs ANA)
Analysis: The Sharks still aren't in great shape in the standings, but we'll give credit where credit is due – Martin Jones played well last week. He allowed just five goals across his two starts, and the Sharks were able to pick up two points as a result. However, the win came against the historically bad Ducks offense, so let's not get carried away.
Player of the week: Logan Couture – Goal, assist, +2, 5 SOG
This week: Thu at STL, Sat at STL, Mon vs MIN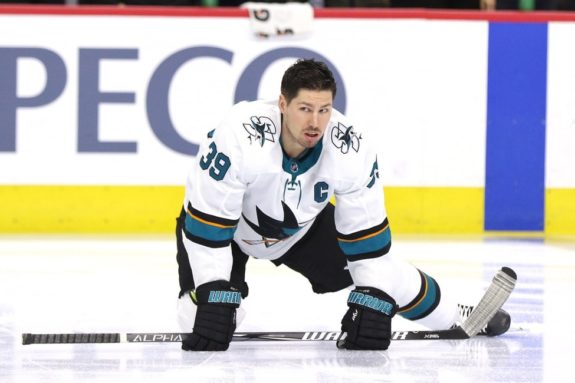 St. Louis Blues (9-5-2, 20 pts, 2nd place)
Last week: 1-1-0 (5-4 OTW at AZ, 1-0 L at AZ)
Analysis: The Blues finished their seven-game series against the Coyotes last week with a 3-3-1 record, which they can't be happy about considering they entered with a 6-2-1 record against the other teams in the league. They'll likely be pleased with their upcoming schedule, though, as 14 of their next 16 matchups will be against the trio of rebuilding California clubs.
Player of the week: Ivan Barbashev – Goal, assist, +2, 7 SOG
This week: Thu vs SJ, Sat vs SJ, Mon vs LA, Wed vs LA
Vegas Golden Knights (10-3-1, 21 pts, 1st place)
Last week: 2-1-0 (3-1 W at SJ, 1-0 W vs COL, 3-2 L vs COL)
Analysis: The Golden Knights appear to have turned the goaltending job over to three-time Stanley Cup champion Marc-Andre Fleury, and the results so far have spoken for themselves. Fleury is enjoying yet another career renaissance, with a .936 SV% and a 1.56 GAA through nine starts, both of which would easily be career highs. Some regression to the mean will surely be coming, but, for now, Vegas will keep riding the hot hand (as they should).
Player of the week: Marc-Andre Fleury – 2-1-0 record, 76 saves on 80 shots (.950 SV%, 1.34 GAA)
This week: Sat vs COL (Lake Tahoe), Mon at COL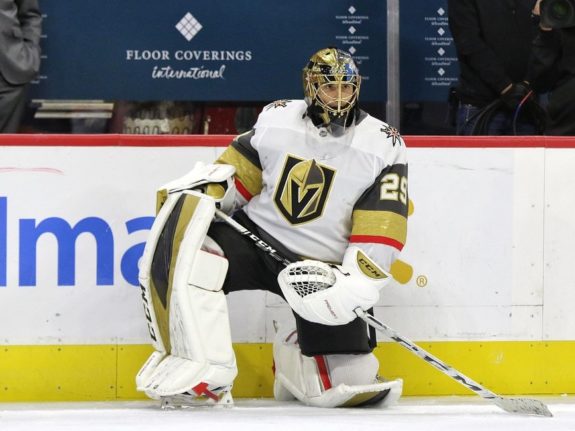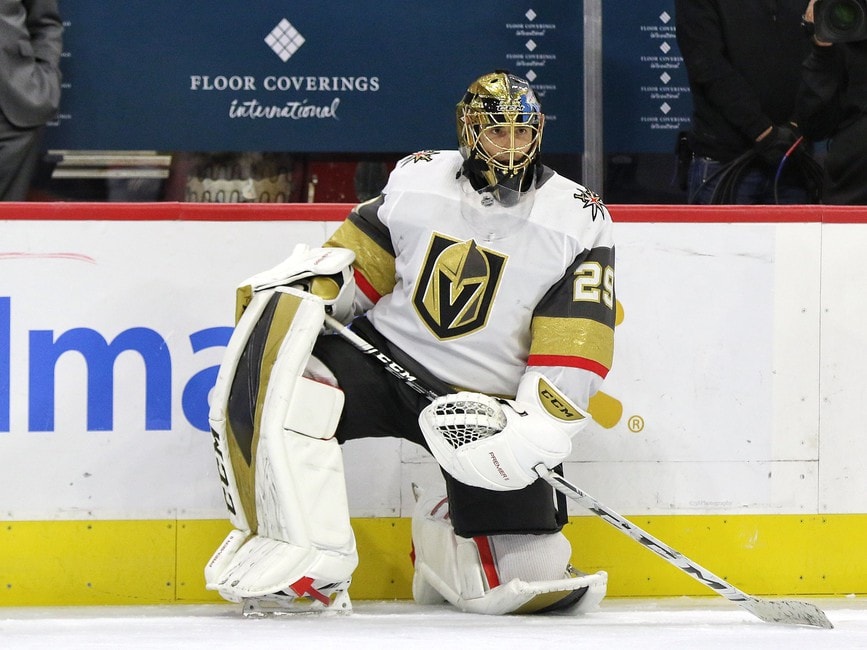 ---
---
A lifelong Phoenix resident, Louis has been following hockey since 2010, has covered the Arizona Coyotes since 2015, and has been playing hockey since 2020. So far, Louis has visited eight NHL cities, and one of his personal goals is to eventually make it to all 31 NHL arenas. For any questions or concerns, contact the writer via Twitter @LouisPannone.