It's been nine long months and Anaheim Ducks fans will finally see their team take the ice in a couple of days (at least on TV and social media). We don't yet know what the season will bring in terms of team success, but there are three significant milestones Ducks fans can also look forward to no matter how well the team plays collectively.
Ryan Getzlaf Can Become Top Duck
Among the players in Ducks history that might belong on their "Mount Rushmore," Teemu Selanne and Ryan Getzlaf are certainly the top two. They are probably the two greatest Ducks players of all time.
This season, Getzlaf has a chance to cement himself as the very best Ducks player in franchise history by passing Selanne as their highest-scorer of all time. Selanne retired with 988 points as a Duck; Getzlaf trails him in second place by only 23 points. If you include playoff points, Getzlaf is already there with 1,085 compared to Selanne's 1,076. When it comes to the record books, however, regular-season goals are what matters.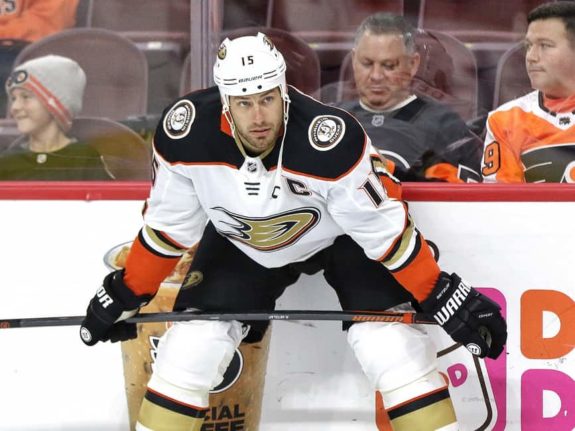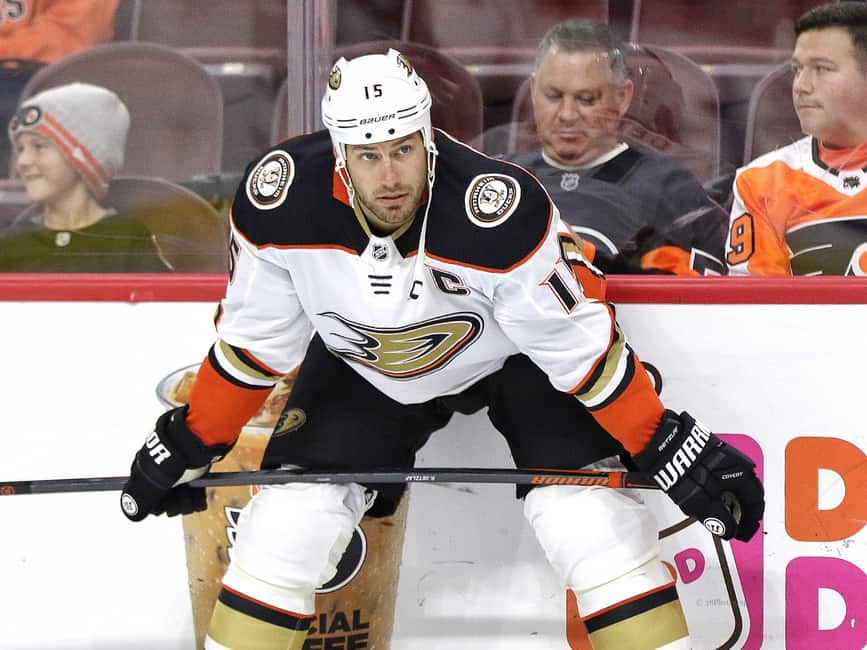 Getzlaf has a strong chance at surpassing Selanne this season in spite of the shortened 56-game schedule. He scored 42 points last season through 69 games. That's the second-worst output of his career, but on a point-per-game basis, it's still plenty to reach 23 points this season. Even with an age-related decline in effectiveness, he would still have to drop from .61 points per game to below .41 points per game not to reach Selanne this season.
With Kevin Shattenkirk presumably manning the quarterback position on the power play, Getzlaf will have more opportunities for goals and assists and, barring a long-term injury, should reach Selanne during the 2020-21 season.
Further, if Getzlaf has a good season and tallies 35 points, he'll reach 1,000 NHL points in his career. If he does, he'd be the 91st player in NHL history to do it.
Miller Passes Hasek
Ryan Miller's decision to return to the Ducks came after months of speculation about whether he would retire or not. Now that he's going to back up John Gibson for a fourth consecutive season, he will likely surpass Dominik Hasek on the NHL's all-time wins list.
It would be a meaningful milestone for Miller, who is already the winningest American-born goaltender. He needs three wins to pass Hasek for 14th all-time. Last season, he started 19 games and won nine. His lowest win mark for a season is six, during his first NHL campaign.
Even with a reduced number of games overall, the schedule is much more compact, meaning Miller should still see plenty of opportunities to start and win games.
When he passes Hasek, he will join Henrik Lundqvist as the only goalies in the top 14 all-time not born in Canada.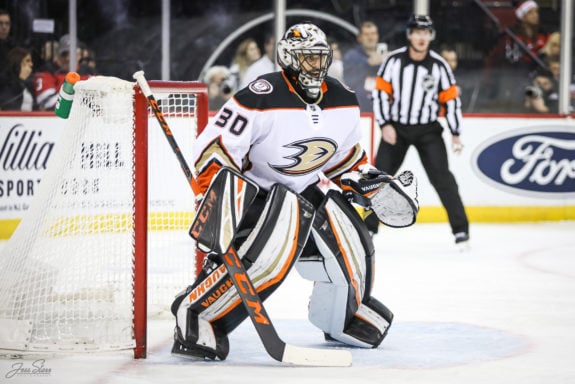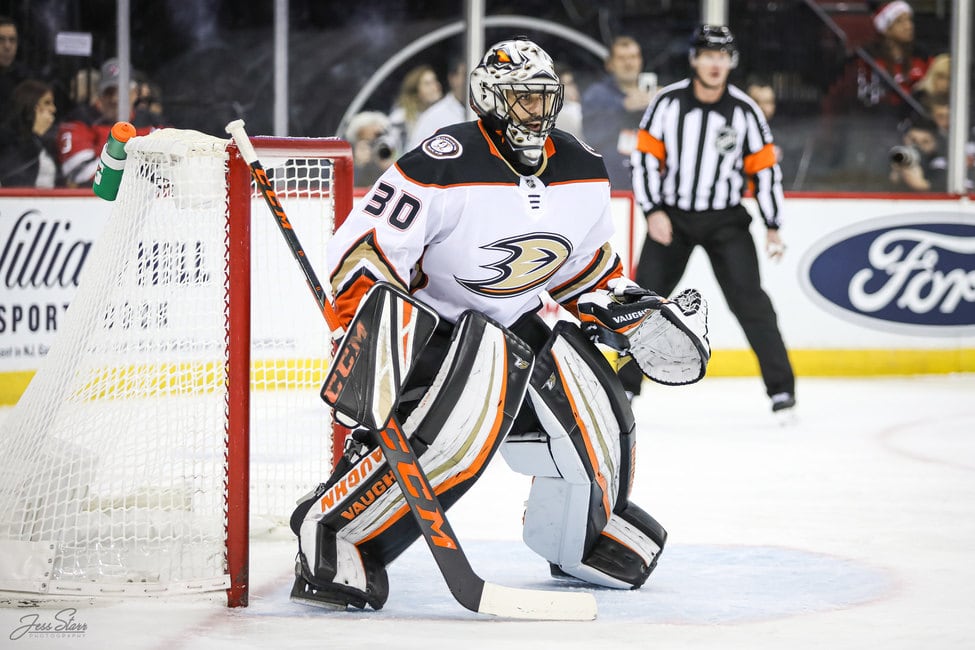 Will it increase his chances to be inducted in the Hockey Hall of Fame after he retires? Maybe a little. There are goaltenders below him on the list that are Hall of Famers, but they have Stanley Cup wins on their resume.
Chris Osgood and Curtis Joseph are the only two goalies above Miller who have not recently retired or are active and are not in the Hall of Fame. Joseph never won a Stanley Cup, and Miller's opportunities are dwindling. Osgood did, but Miller has something that both of them do not — a Vezina Trophy.
If Miller can somehow win 15 games before he retires to reach Osgood on the wins list, his chances are that much better.
Rickard Rakell Hits 500 Games
It feels like Rickard Rakell's time with the Ducks has flown by us. Just five seasons ago, he was the promising 22-year-old who scored 20 goals in a season and then followed up by twice surpassing the 30-goal mark.
Now at age 27, he's on track to make it to the 500-game mark, but only just. Rakell will start 2020-21 with 447 regular-season games played. Rakell will finish 2020-21 at 503 games played, a significant achievement if all goes well.
Still, Rakell will be cutting it close. He's been prone to missing games during his career, including four last season and 13 the season before. He's never suited up for every game of an 82-game season.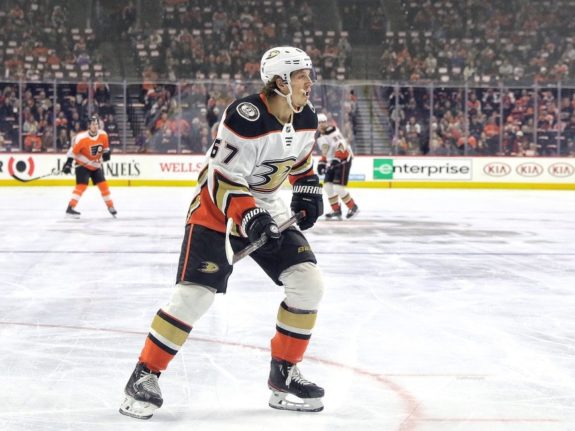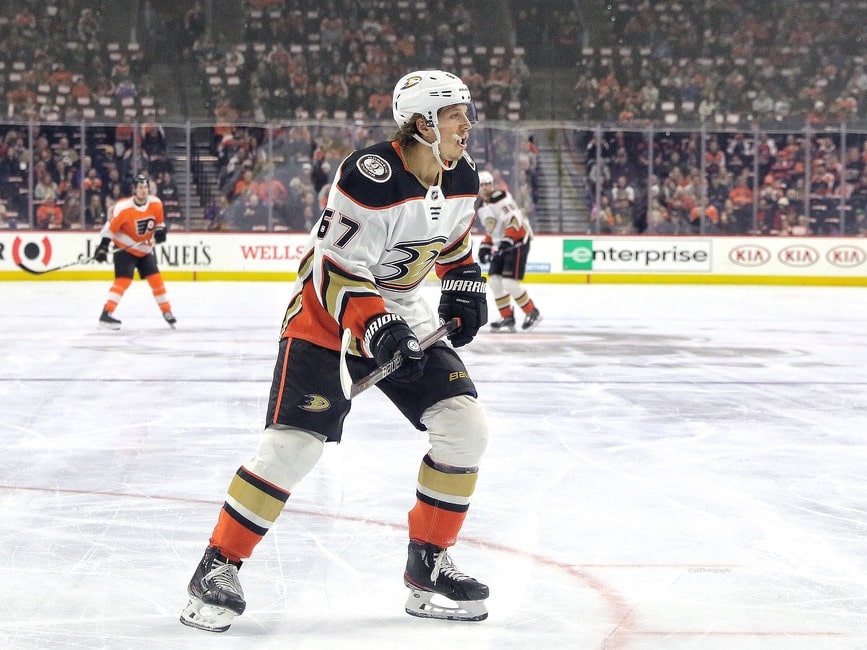 He's never missed fewer than five games in a single season as well. That means missing only three will be an achievement, especially when the games will be so close together and opportunities to recover from even day-to-day injuries will be rare.
Will Rakell Make 500 as a Duck?
The bigger question is, will Rakell even make it to 500 games all in a Ducks jersey? While he's still one of the Ducks' biggest offensive threats on an offensively weak team, he also has the most value. The Ducks need him to play well if they want to compete this season and if he does, and they still struggle, or if he struggles himself, a trade doesn't seem out of the question.
He would fetch a reasonable return if the Ducks don't compete and Bob Murray finally admits the Ducks are in a full tear-it-all-down rebuild.
The Ducks are a significant question mark in the upcoming 2020-21 NHL season. With new faces in the lineup and a new batch of young players on the way, it's hard to know precisely how successful they will be. One thing you can almost be sure of is that Getzlaf and Miller will reach important milestones in their careers and that Rakell, if healthy, will as well.  
All stats from www.hockey-reference.com
---
---