In the 2013 NHL playoffs, Raffi Torres hit Jarret Stoll. The NHL ruled it was a hit to the head and suspended Torres. Looking at it in slow motion, with great care, it was not at all obvious that this particular hit by Torres was worthy of any suspension. I spoke out against the suspension and agreed with Sharks general manager Doug Wilson, who wrote the league office, objecting to the suspension. The league fined the Sharks $100,000 for sharing their opinion.
In my opinion, the league took action because it was a close hit and the player involved was Torres. I want to make my first point a clear one. I am not for disciplining Raffi Torres for being Raffi Torres. I have defended Torres in the past when I felt his punishment was not appropriate.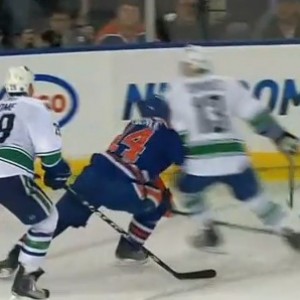 The hit on Stoll was perhaps the least egregious in a long history of egregious hits by Torres. The league has made it clear to Torres, he has crossed the line too many times and he'll be held to a different standard for his head-hunting hits.
Torres hit the Ducks' Jakob Silfverberg in a preseason game on Saturday night. There are no questions on this hit. It was a hit to the head. It was egregious. And the NHL will likely suspend him. The NHL needs to do more. Careers need to end when players, including Torres, insist on making plays that can severely damage the careers and lives of other players.
I'm sure many Sharks supporters will find excuses for Torres. The truth is, Torres is a skilled hockey player and his attempt to recover from multiple knee surgeries has an inspiring ring to it. He skills, assuming a full recovery, would make the Sharks a better team. Personally, I would love to see a Stanley Cup come to San Jose and Torres help the Sharks' chances. Yet, I'd rather walk away from the ability Torres brings than to risk him injuring even just one more player.
In a recent article, Yahoo! Sports shared an NHL memo that described the NHL's legal position on concussions and player health. To be blunt, it was embarrassing. And more than a bit horrific. The NHL is in denial: "despite extensive discovery to date, we have yet to find any document or other evidence that would tend to support the plaintiffs' theory of the case." Among the plaintiffs' (players) theory is that the league has been negligent in their handling of concussions.
The NHL has seen enough evidence to link specific NHL play with concussions. The NHL has also seen enough evidence that head trauma, notably concussions, has major long-term health effects. The evidence, while perhaps not as scientifically rigorous as one might hope for, is tilting heavily in one direction. One of the challenges in getting scientifically rigorous data is the need to do the sort of brain examinations that can only be effectively done once a player is dead. No one should wait for enough players to die and have their brains studied in neurology labs before taking meaningful action.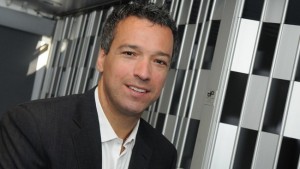 I have written previously about the need for the NHL's Department of Player Safety to reconsider its approaches. My colleague Andrew Bensch wrote a recent piece on fighting and the long-term effects — arguing for the need to remove fighting from the game.
The NHL needs to make an already long overdue statement; take this opportunity to change their policies to support real player safety. To change from policies that do not work nearly well enough to ones that might make a genuine difference.
The NHL must show that players who are head hunters have no place in the NHL. Torres should be banned from the NHL.
ZEKE is a native of the DC area where he witnessed the birth of the Capitals franchise. After graduating from Cornell University, which had seen hockey glory before he arrived, he moved west to San Jose. There he witnessed the birth of the Sharks franchise. His wait to witness a Championship from any of these teams finally ended in 2018.