Patience. It's a word Oilers nation has been hearing for a long time. This may be Peter Chiarelli and Todd McLellan's first year at the helm, but the painful rebuild in Edmonton has been going on for a long time. No playoffs since 2006, multiple last place finishes, and plenty of high picks who haven't come to fruition. Clearly the Oilers organization waited too long to change management and start fresh, because more patience and waiting doesn't sit well with an exasperated fanbase. There are a lot of mistakes to fix, and a culture to change, and that doesn't happen overnight. Injuries have a played a huge role this year, there is no doubt, but McLellan hasn't been pleased with the performance of his players.
"Coach Todd McLellan's exasperation with his forwards grows on a game-by-game basis. At this point, I assume the only untouchables up-front are Connor McDavid and Leon Draisaitl" – Elliotte Freidman [Sportsnet]
We've heard rumblings that changes are on the way. The core group of players hasn't come through yet, and although that's partly the fault of previous management regimes, hockey is a results-based business, and the Oilers have failed to deliver. I don't believe that Chiarelli plans to completely dismantle this team, because he's only had a short time to see what a healthy lineup looks like. But, you never know what he might do, because he is not one to shy way from making a big move. His track record has proven that will make deals to help his team, regardless of how difficult they may be.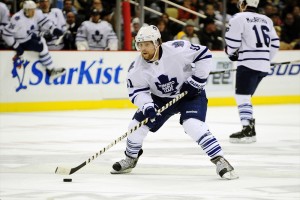 The Bruins drafted Phil Kessel 5th overall in 2006. At one point, Kessel was thought to be a potential first overall pick, but his stock dipped as the draft came closer. He was Peter Chiarelli's first pick as the General Manager of the Bruins. When it looked unlikely that Kessel would re-sign in Boston, he was promptly traded to the Toronto Maple Leafs for two first round picks, and a second rounder. It was seen as a win at the time for the Leafs, because Kessel was one the best pure goal scorers in the league and yet to enter his prime. No one, especially in Toronto, thought the team would be so bad that season, and what was expected to be a mid-range pick turned into the second overall pick.
Chiarelli drafted talented forward Tyler Seguin with that pick, and then went on to win the Stanley Cup. Probably one of the best seasons a team could ask for. But Seguin never seemed to gel in Boston. He wasn't given top minutes, despite his skill, and perceived off-ice troubles eventually drove him out-of-town. Chiarelli felt he had no choice but to trade Seguin, moving him to the Dallas Stars for Loui Eriksson, Reilly Smith, Joe Morrow and Matt Fraser. Seguin scored 37 goals and 84 points in his first season Dallas, 37 goals and 77 points last season, and he has 33 goals and 73 points this year.
On paper, it looks like Boston lost that trade miserably. Eriksson has performed well, but they may not be able to keep him after this season. The rest of the players were complementary, none of equal value to Seguin. Did they give up on him too soon? Or did he simply need a change of scenery in order to flourish into the player he has become? And therein lies the fear among Oiler fans. What happens if Chiarelli decides to trade a player like Nail Yakupov or Ryan Nugent-Hopkins, for a return that is below their value, and they go on to become stars? It's a risk you take when you trade a young player, and sometimes you simply don't have a choice.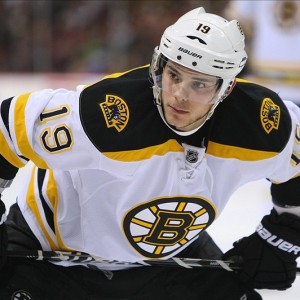 But it would be a real kick in the gut if the Oilers end up with a Seguin-like situation, especially when players like Jeff Petry, Devan Dubnyk and Andrew Cogliano were moved for a bag of pucks, and went on to become effective contributors on their new teams. Every GM has their share of bad trades. The fact that Chiarelli has two Stanley Cup final appearances under his belt means that he isn't incompetent. The Bruins salary cap situation was a problem, which led to the Johnny Boychuk move, but true Cup contenders will always have cap casualties.
The Oilers essentially have three options. 1) They stay the course, and hope a few small tweaks and a healthy roster will show some growth next season. 2) They shuffle the deck slightly, including possibly moving their high draft pick, in order to bring in established help. 3) They sell off the core, trading anyone not named Connor or Leon. It's likely been difficult to evaluate what the Oilers really have, because the development of this group has been poor from the start. There was no veteran presence to help them along, and no established core to insulate them and allow them room to grow. Does that mean as currently constituted, these players will never come together and form a contender? That's up to Chiarelli to decide. And if he thinks a trade is necessary, you know he won't hesitate to make it.
Marcy, a former hockey player, is a hockey correspondent on CTV News and TSN radio. She began her career as a Sports Journalist in 2009 and has been part of The Hockey Writers since 2010, where she is currently a senior writer and editor.