Peter Chiarelli might have been pushed out of town, but the issues facing the organization didn't leave with him. The team's new General Manager, Don Sweeney, has his work cut out for him as the Bruins look to get back on track.
Despite leading the organization to a Stanley Cup Championship, Chiarelli took a substantial amount of criticism during his time in Boston. Atop the list of complaints were a series of poor draft classes, and a tendency to be overgenerous in contract negotiations. While the lack of homegrown talent certainly didn't help the cap situation, overextending for veteran players has been the bigger issue as of late.
As Sweeney takes the reins, he inherits a team close to the salary cap ceiling, complete with questions throughout the lineup. With a number of key players eligible for free agency and the job security of the head coach in question, Sweeney will need to hit the ground running.
Free Agents
Among Boston's free agents are three of their top nine forwards, and two of their top four defensemen. This season's backup netminder, Niklas Svedberg has already departed for the KHL, and he certainly won't be the team's only offseason loss. Sweeney will need to determine which of the remaining free agents are critical to the club going forward and with which he can cut ties.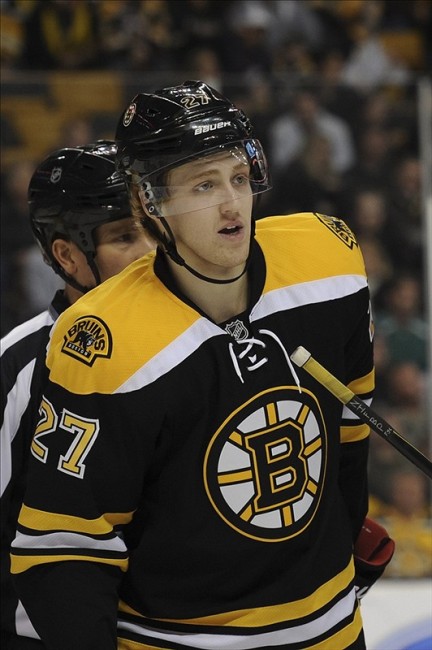 Perhaps the most pressing issue will be handling the Dougie Hamilton situation. Hamilton enters the summer as a restricted free agent, exposing the team to the threat of an offer sheet. Given Hamilton's importance to the organization, it's likely the team would match any offer sheet, but it's not the ideal way to get the player under contract.
With a surplus of forward depth (and a need for some upper echelon talent), Sweeney will have to decide whether to bring back the likes of Carl Soderberg (unrestricted free agent), Ryan Spooner (restricted free agent), and Brett Connolly (RFA). Should he decide to deal from the existing forward group, players like Milan Lucic, Reilly Smith or Loui Eriksson, he could potentially address some of the salary cap concerns while also helping to plug another hole in the roster. If he goes this route, it becomes far more likely that all of three of the aforementioned free agent forwards return to Boston for next season and beyond.
Aside from Hamilton, Adam McQuaid and Matt Bartkowski are both set to become unrestricted free agents. Bartkowski is all but guaranteed to be leaving this summer, while McQuaid could return if he's open to a team-friendly deal. If not, the Bruins seem prepared to go with youth in their attempt to maximize their roster without getting further into salary cap jail. Among these internal options are Kevan Miller, Zach Trotman, and Joe Morrow.
Coaching
As the new GM, Sweeney will have to make the call on Claude Julien's fate, as well as the fate of Bruce Cassidy in Providence. Early indications suggest that Sweeney is prepared to keep both coaches in place to start the 2015-2016 season, but Julien, in particular, will be on a short leash.
Assuming Sweeney is on the same page as Chiarelli, veterans Daniel Paille and Gregory Campbell will not return, forcing Julien to rely on younger players to fill out his beloved fourth line. As if that wasn't bad enough for the former Jack Adams winner, it's likely that Sweeney will at least look to move veteran center, Chris Kelly. Fans and media alike have been critical of Julien's tendency to overplay these dependable veterans despite the lack of substantial upside, an issue Sweeney can eliminate through his construction of the roster.
Cassidy has led the Providence Bruins to the second round of the AHL playoffs in each of the last two years, before they were ousted by the Wilkes-Barre/Scranton Penguins. It's not his success in the standings, but perhaps more his player development abilities that have drawn outside criticism. In his three years, the Bruins haven't graduated many impact players from Providence, with the most notable being Kevan Miller and Ryan Spooner. Sweeney will need to determine whether Cassidy's deserves the blame for that or if the front office needs to improve in the talent acquisition department.
Although Sweeney has worked closely with Chiarelli for a number of years, and more recently served as Providence's GM, it seems likely that Sweeney will stick with the coaching staffs that he inherited. That's not to say that he'll be afraid to make a change if necessary early next season, but it seems late in the process to jump into the head coach market. If they were going to make a change, it would have been more advantageous to do so immediately upon Sweeney's promotion.
Drafting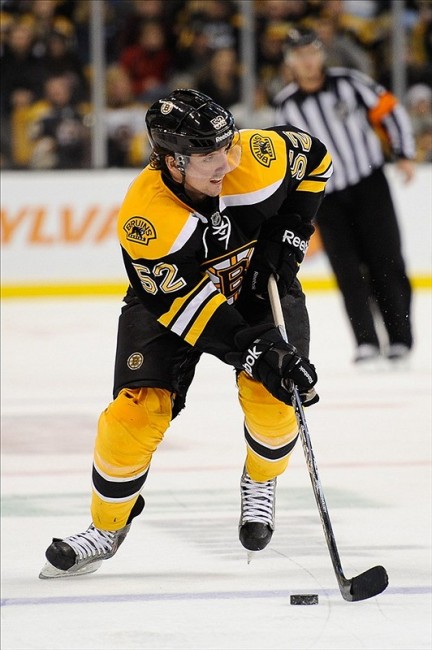 The last weekend of June will mark Sweeney's first NHL Draft as the General Manager of the Bruins. Although he was still able to achieve success during his tenure, Chiarelli got off to the worst possible start in the drafting department. The team's draft classes from 2007 to 2009 are still hard to stomach, especially when you consider all of the talent that was drafted shortly after Boston's selections.
For Sweeney, drafting well early is even more critical than it was for Chiarelli. Chiarelli inherited a more comfortable cap situation, allowing him to acquire veterans through trades and free agency, a luxury that Sweeney has not been afforded. The players the Bruins draft will be crucial to the organization's future, as the team will look to them to provide extreme value on their entry level contracts. The sooner these players can carve out a roster spot, the easier it will be for Sweeney to clean-up the salary cap mess.
Trades
If Sweeney is looking to expedite the process of clearing cap room, trades are most obvious answer. The question will be whether or not Sweeney is willing to make major changes to the current roster to alleviate the cap crunch.
If Sweeney decides to go the trade route, there will be no shortage of players to consider shopping given their steep cap hits. In terms of cost exceeding value, no player will (should) be shopped more than Chris Kelly. With a cap hit of $3 million, Kelly's 28 points on the season were well short of expectations. He still played 15+ minutes per game, earning his fair share of penalty kill minutes, but still not justifying that much money for a fourth line player.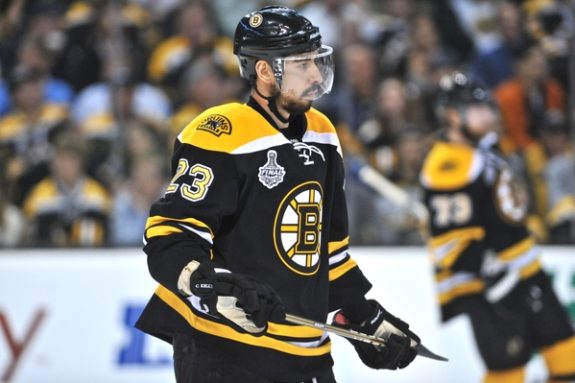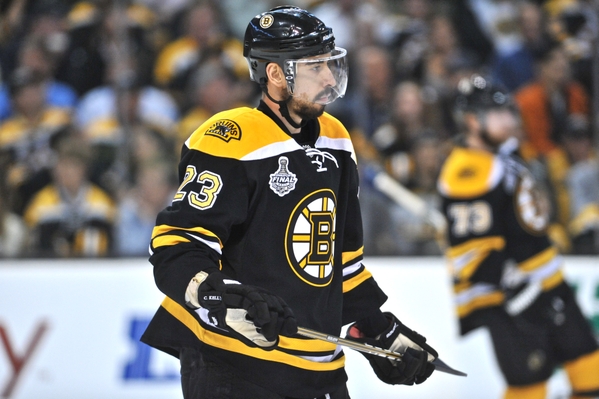 Among the other players that will be considered as potential trade bait, the Bruins have Lucic, Smith, Eriksson, Dennis Seidenberg and David Krejci. Obviously, Sweeney won't come in and trade all of those players, but there is at least the potential that one or two of them gets moved to improve the team's roster and salary cap situation in the long-term. Sweeney's ability to determine which players the team can get by without and which players are integral to the team's success will be paramount in creating Boston's next Stanley Cup Championship roster.
It will be interesting to see if Sweeney can breakout of Peter Chiarelli's shadow and turn the organization around after a very disappointing season. Will the salary cap situation handcuff him or will he be bold and move core players to give the roster a fresh start?
Was Don Sweeney the right choice for GM? What should his top priority be for this summer? Let me know what you think in the comments below or on twitter.