The NHL Department of Player Safety handed down a one-game suspension to Blue Jackets forward Brandon Dubinsky on Saturday for cross-checking Penguins center Sidney Crosby. The NHL got this one right.
I don't think there is too much debate on whether Dubinsky should be suspended. Most expected him to get something. Where the debate will rage on is whether he got enough games. In this case, one game is the correct punishment.
The play happened late in the 2nd period of Friday night's game in Columbus. Dubinsky checked Crosby into the wall behind the Blue Jackets net. Crosby then proceeded to the front of the net to get into scoring position.
According to the video released by Player Safety (which you can see below), they state that the "low posture" and "sudden movements" by the player trying to generate a scoring chance can cause a defender's stick to go higher than intended. The video also states that a sufficient punishment is usually handled by the on-ice official.
Player Safety determined that Dubinsky's cross-check was not overly violent or forceful, but it was an intentional strike to an opponent's head using their stick. It wasn't a case of Crosby suddenly moving or having a stick ride by the back or shoulder, causing contact to the head.
With all that said, a suspension was warranted. But was one game enough? In this case, one game is a fair punishment. Here's why.
First, you can't compare situations. Just because another player got a stiffer suspension for the same foul, doesn't mean you can use that to justify what another player gets. Because there are other factors in play besides the hit, it's not a fair way to fully assess the situation.

Next, you have to look at Dubinsky's history. There are many who think Dubinsky is a dirty player. He has NEVER been suspended in his 10-year NHL career. According to the video, he was fined twice. His most recent fine was $10,000 for boarding Saku Koivu back in October 2013. So he has no relevant history, meaning that he can't be a repeat offender. Player Safety uses this to decide the length of a suspension.
Continuing, although Crosby left the game for a short time, he came back out and played the third period, assisting on Evgeni Malkin's power play goal. Player Safety considers this when determining an appropriate punishment. Had Crosby missed the rest of the game, this becomes more than a one-game suspension.
As well, Player Safety doesn't consider the history of two players known to have their moments. They are evaluating the hit, not the fact that Crosby and Dubinsky have had many scuffles in the past.
Whether or not you like the way they decide length of suspensions, given how other suspensions were handed out, the NHL was right to only suspend Dubinsky for one game. It's a huge loss for the Blue Jackets. They play the second of back-to-backs Saturday in St. Louis. Instead of having Dubinsky out there, the Blue Jackets likely turn to a recent AHL call-up in Markus Hannikainen. This causes critical changes in the rest of the lineup.
With Dubinsky suspended tonight, would expect to see Campbell & Wennberg both move back to center with Hannikainen drawing in. #CBJ

— Rob Mixer (@RobMixer) November 28, 2015
The hit was bad. It doesn't belong in the game. But to suspend him more than what's deserved doesn't solve anything. Hopefully missing this game is enough of a message for Dubinsky to not make that kind of hit. The Blue Jackets can't afford to be without him.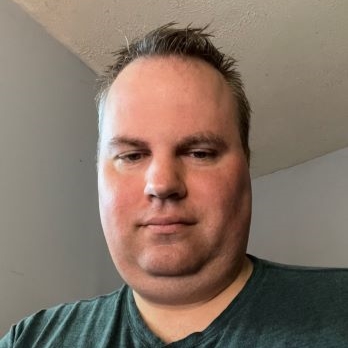 I am a fully credentialed writer who covers the Columbus Blue Jackets, Cleveland Monsters and Erie Otters as well as the Ontario Hockey League and NHL Draft. The 2022-23 season will mark nine seasons with the Hockey Writers. I am also the site's Credentials Manager. Please take note of the updated Twitter handle: @mark_scheig.