Having lost 3 of their last 10 games and 4 of their last 5 going into their series against the St. Louis Blues, the Anaheim Ducks desperately needed a win to get back on track. They did just that, sweeping the series.
Gibson Returns, Then Departs
It's been exactly two weeks since goaltender John Gibson last played. The 27-year-old was placed on injured reserve on March 18 and was activated for Friday's game. He also debuted a new all-black mask with a large No. 36 emblazoned across the bottom half and a tribute to his hometown of Pittsburgh on the back. Gibson wasn't tested very much early on and there were some obvious signs of rust to start. But it didn't take long for him to grow into the game and he made some excellent saves down the stretch. 33 saves on 34 shots in his return was enough for the Ducks in a 4-1 win.
Gibson may have looked good in Friday night's win, but apparently, something was ailing him as he missed Sunday's matinee matchup with an upper-body injury. Anthony Stolarz started in his place with Ryan Miller as the backup. Gibson is currently day-to-day and it's unknown when he will return.
Drysdale, Rakell Go Down
Jamie Drysdale, the Ducks' prized defensive prospect, took a spill in the first period of the first game of the series and hit his head on the sideboards after Jacob de la Rose finished his check on the young defenseman. There was no sign of malice on the part of de la Rose, more like an unfortunate culmination of events. Drysdale went to the locker room and did not return for the rest of the game, ruled out with an upper-body injury.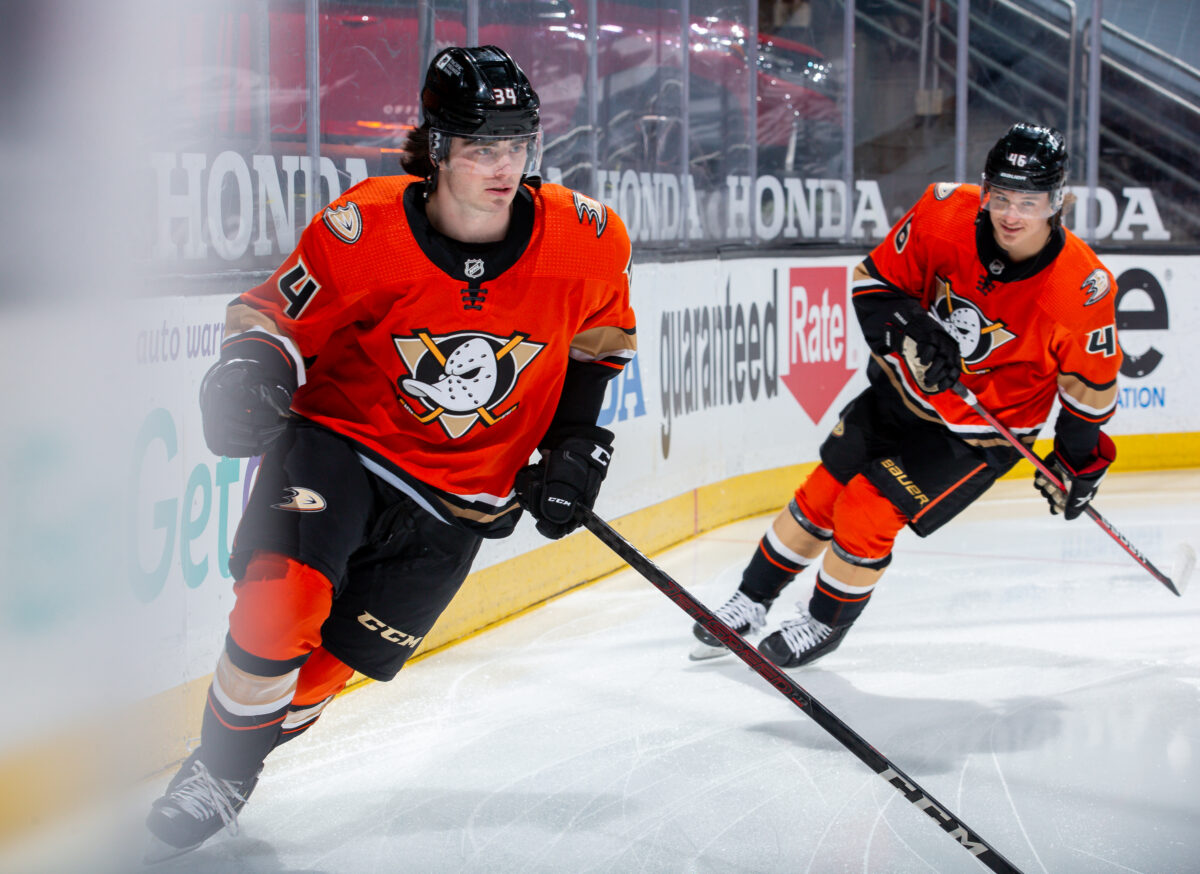 Drysdale was re-evaluated prior to Sunday's game and it's possible that he could have played, given that he was listed as a healthy scratch instead of on the injury report. Head coach Dallas Eakins probably thought it better to give the 18-year-old a few more days to make sure he's completely healthy for the rest of the season.
Rickard Rakell suffered a scary fall midway through the second period on Sunday after Blues forward Kyle Clifford lost an edge and upended Rakell in the process. The Ducks forward lay still on the ice for some time while being assessed by the trainer. He then needed assistance off of the ice and predictably did not return to the game.
It would be no surprise if Rakell was out for an extended amount of time and the rest of the team will need to step up in his absence.
Lineup Shaken Up
For the first time this season, Eakins went with an 11 forward/7 defensemen lineup in both games of a series. Nicolas Deslauriers was a lineup casualty for both games with defensemen Jacob Larsson and Ben Hutton both returning after being placed on COVID protocol.
Drysdale's absence allowed Larsson to slot in on Sunday while Hutton cracked the lineup for both games. The changes resulted in a win on Friday, though the game was much closer than the score suggested.
Danton Heinen and Trevor Zegras got one game each in the series with the former being a healthy scratch for the first game and the latter being assigned to the taxi squad for the second game.
Eakins first started utilizing an extra defenseman in favor of a forward at the beginning of the month, when Josh Manson returned from injury. The team is 3-1-1 in games when utilizing seven defensemen.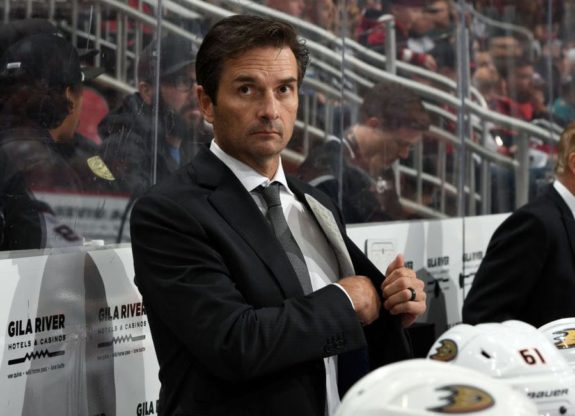 The decision to continue using seven defensemen is still a bit mind-boggling, given that this is a Ducks team that has struggled to produce offensively. While they did score four goals on Friday night, they have failed to reach that number in seven of their previous eight games. The one game that they scored four was in an 8-4 loss to the Colorado Avalanche.
Coming to Colorado
The Ducks now head to Denver to finish out their road trip with one game against the Colorado Avalanche. The Avalanche have won 8 of their last 10 games and their only two losses both came in overtime. That's a whopping total of 18 points out of a possible 20.
The Ducks suffered an embarrassing 8-4 loss in their last encounter with the Avalanche and will surely be looking to exact revenge. Troy Terry has played some of his best hockey of the season against the Avalanche and will look to continue his good form in his home state.
---
---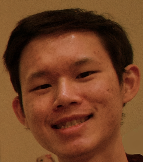 Derek has been a hockey fan for over 10 years and a sports fan in general for more than two decades.
Prior to graduating from UCCS in Colorado Springs, CO in May 2020 with a bachelor's degree in Sports Communication, he spent two and a half years as part of UCCS' on-campus student newspaper staff–both as a sports reporter and editor. He is now creating Ducks-related content from his home in Southern California.
In his free time, he enjoys playing FIFA, curating his Spotify playlists and attending concerts & sporting events