The Anaheim Ducks are desperately in need of an upgrade on defense. That makes the news that Torey Krug will likely leave the Boston Bruins in free agency all the more interesting for Anaheim. An offensively potent puck-moving defenseman with a cannon from the point would help the Ducks in more ways than one. Unfortunately for Ducks fans, the team hasn't been connected to him yet, which might be for good reason. The choice to make an offer to Krug or trade for the chance to negotiate with him exclusively until Oct. 9 is complicated. So, is he worth it for the Ducks?
Krug Has Been a Clutch Player From Day One
Krug broke into the league in a big way in the 2013 playoffs. He scored four goals and added two assists on the way to a Bruins Stanley Cup Final appearance and has been one of the league's most consistent offensive defensemen since.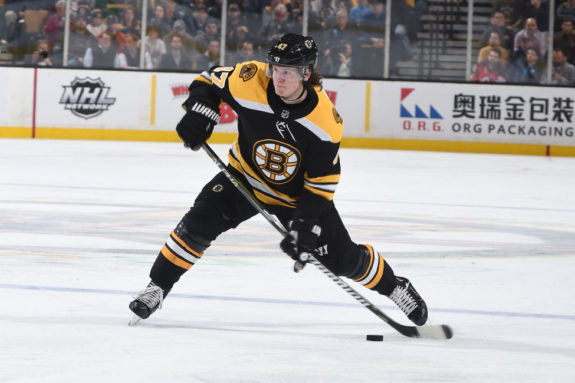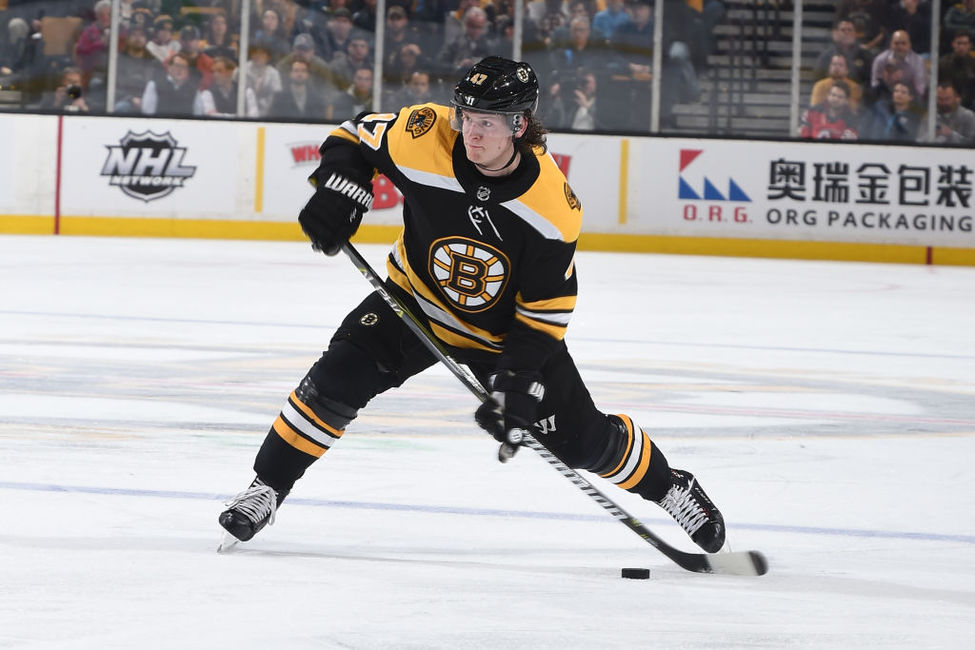 The 5-foot-9 Michigan State alum possesses a lethal point shot for a player his size and has a penchant for scoring big goals and making big plays when it counts.
Related: Top 5 Paul Kariya Moments With the Ducks
From his first NHL goal, which tied Game 1 of the 2013 Eastern Conference Semifinal in the third period, to the thunderous hit he made in game 1 of the 2019 Stanley Cup final,
Krug is a big game player.
What About Krug Helps Ducks Most?
Krug would help the Ducks' power play, which ranked No. 30 out of 31 NHL teams in 2019-20 and theoretically would fit in well with Dallas Eakins' offensive possession game. Krug is confident skating the puck out of the zone and makes smart and accurate passes to spring his teammates with speed.
Krug's small stature naturally hinders his defensive zone abilities, specifically battling bigger forwards in front of the net. But with enough support, he's able to get by. He's not afraid to be physical either, as that hit in the 2019 Stanley Cup Final clearly showed.
Erik Gudbranson and Krug could make a strong second defensive pairing. Gudbranson's size, physicality, and recently rediscovered defensive zone ability would pair with Krug's puck-moving skills and scoring ability.
Adding Krug to the group of Lindholm, Fowler, Manson, and Gudbranson suddenly makes the Ducks top-5 defensemen a lot deeper. Eakins could pair Lindholm with either Manson, Fowler or even Christian Djoos on the top pairing then combine Gudbranson and Krug on the second pairing. That would theoretically leave either Manson, Fowler, or Djoos to play with Josh Mahura, Brendan Guhle, or Jacob Larsson on the third pairing. With a player like Fowler or Manson suddenly on the third pairing, you've got three defensive pairs capable of eating minutes and adding offense.
Unfortunately, it would also be a very, very expensive defensive core and therein lies the problem.
The Money
According to TSN's Frank Seravalli, the Bruins' final offer to Krug came in at $6.5 million for six years.
It's hard to know if Krug is looking for a contract of six years or more, or if the Bruins tried to go with longer term to drop Krug's asking price per year.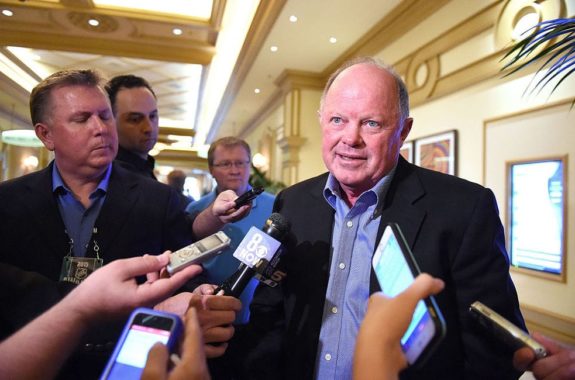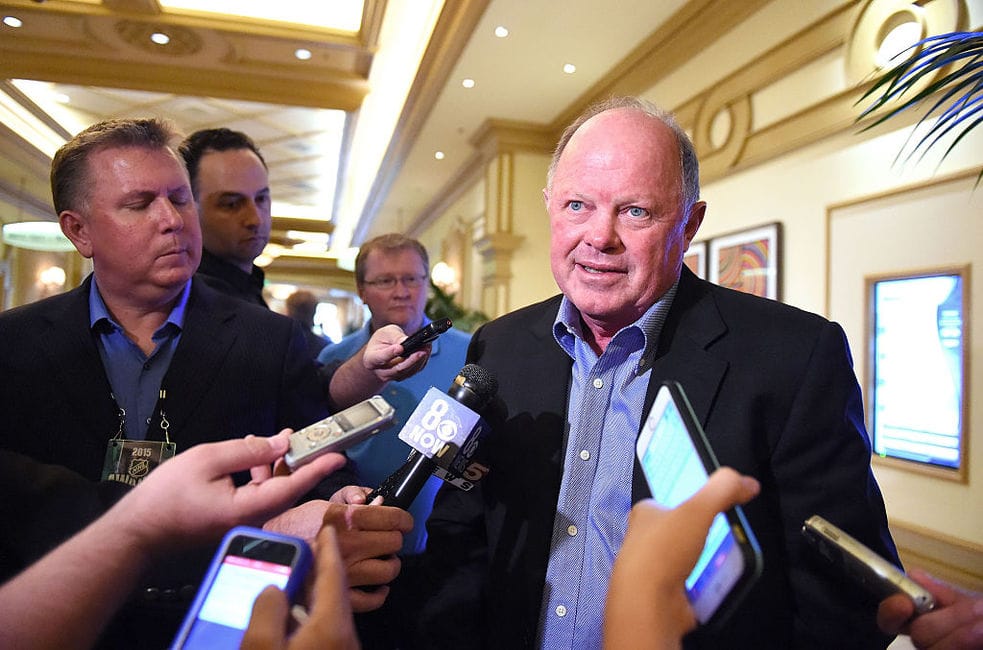 The comps for what Krug might be worth are eye-popping but well deserved. Some think he could earn as much as $8-$9 million per season on the open market.
The Ducks currently have $470,001 in projected cap space, according to CapFriendly. They still have to figure out their backup goalie situation, which will eat up that and presumably some of Ryan Kesler's $6,875 million in long-term injury reserve relief. That is, if the Ducks don't move a big contract before then.
It would be difficult to fit in Krug's contract under that, even if he asks for the lower end of his projected worth.
The Term
Then there's the term. In a previous article, I focused on the number of potentially bad contracts the Ducks might have on their books in a few years, specifically those belonging to Adam Henrique, Jakob Silfverberg, and Fowler.
At age 29, signing Krug to at least a six-year deal would add a fourth bad contract to that list. How am I to know that all three contracts won't be worth their price by the middle of the 2020s? I don't, but it doesn't take a genius to see that a faster NHL makes it harder for older players to produce. Just ask former Duck Corey Perry and captain Ryan Getzlaf.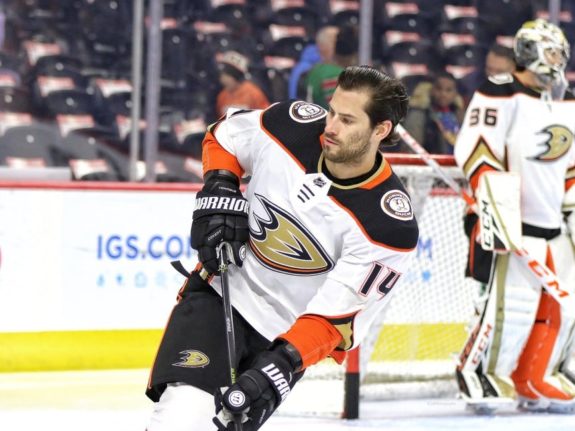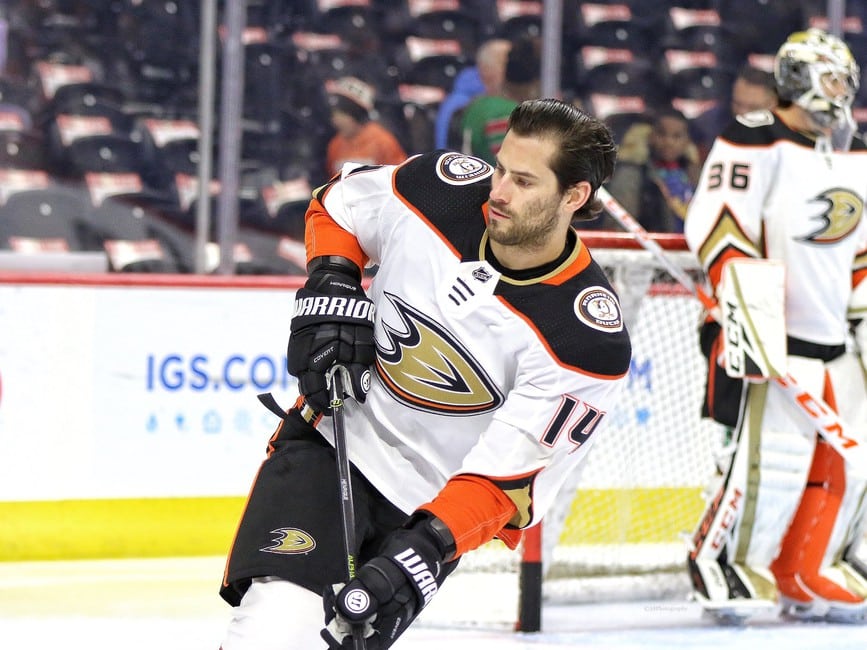 So why would they sign Krug to a contract that would make him 35 or 36 when it expires? That's not a good idea, especially for a defenseman of his size. Signing Krug might be worth it if the Ducks were on the precipice of getting back to the playoffs and didn't have those three other contracts looming over them already. It's probably a bad idea in their current situation.
Expansion Draft and Depth Chart Problems
Even for a struggling team like the Ducks, protecting the right players at the expansion draft is crucial. No fan wants to see a repeat of the Shea Theodore situation, which is why signing Krug would add another wrinkle to their 2021 expansion draft strategy.
Let's say the Ducks decide to use the 7-3-1 protection format. If general manager Bob Murray decides to protect Lindholm, Fowler, and Manson, they will have to cope with the potential of losing Mahura, Larsson, Guhle, or even Djoos. Who knows how this season will go and which defensemen will or won't be exposed, but it's clear they're crowded at defense with players that can't all be protected.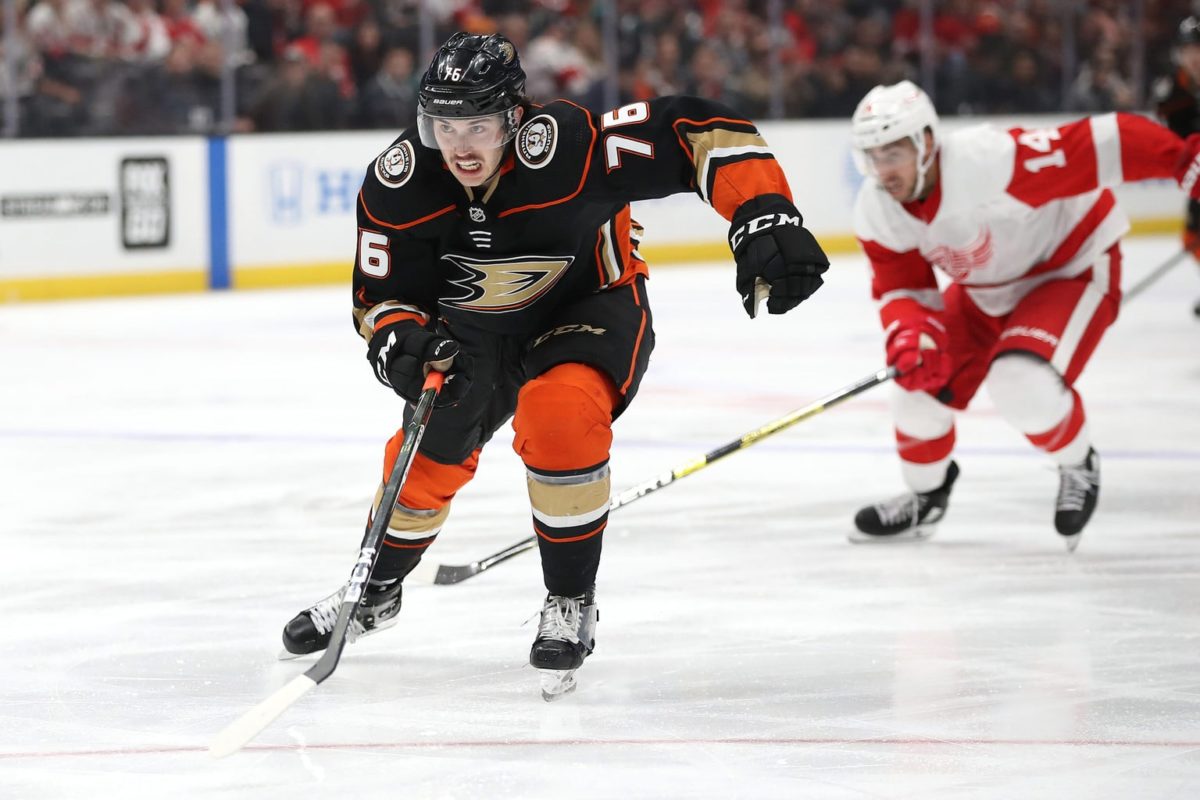 If you break the bank to sign Krug, another protection slot is gone.
Krug would also take a defensive spot away from Larsson, Mahura or Guhle. Who knows, if given the playing time, a defenseman like Mahura might someday be a Krug type, with more size.
Upcoming Free Agency Classes
Though the 2021 free-agent class isn't flush with franchise-altering defensemen, the 2022 class is. At that point, the Ducks will hopefully be more competitive and ready for an addition on defense at a time when they can afford it. The 2022 list includes Colton Parayko, Seth Jones, Rasmus Ristolainen, John Klingberg, and Morgan Reilly. If the Ducks are patient, their options become much more plentiful at a much more advantageous time.
The Verdict
Though Krug will help Anaheim's scoring in the short term and solve a significant issue on their power play, if he wants a long contract, it will be yet another in a long line of them for the Ducks. Krug will instantly take another protection slot for the expansion draft, and who knows if he will help to make the Ducks a playoff contender again. Don't forget the Ducks scoring leader last season, Henrique, only scored 26 goals. They still need a scorer on offense.
Related: Top 5 Teemu Selanne Moments With the Ducks
If the Ducks want to upgrade their defense, it's going to cost them. It'll either take giving up assets in a trade, money in free agency, or time waiting for a young, homegrown defender to develop. There is still no easy answer to the hole on the Ducks' defense.
All stats courtesy of hockey-reference.com and capfriendly.com
---
---