Every year, the World Junior Championship is a chance for some of the world's younger talents to showcase their abilities. Hall of Famers Wayne Gretzky, Pavel Bure and Peter Forsberg all displayed their exceptional skills in their World Juniors appearances while current players like Carey Price and Jordan Eberle etched themselves into hockey history with memorable performances of their own.
Anaheim Ducks draft pick Trevor Zegras is in the midst of doing just that for the United States, with 15 points so far in the 2021 World Juniors after recording nine points at the 2020 tournament. His 24 combined points place him third all-time on Team USA's career scoring list.
With the 2020-21 NHL season drawing nearer, Zegras has demonstrated that he deserves to be on the Ducks' roster come opening night.
Momentum Carryover From World Juniors
Though the NHL season starts on Jan. 13, the AHL season has a tentative Feb. 5 start date. With World Juniors concluding on Jan. 5, that means a month off for players who competed and won't be on NHL rosters. A month layoff between games could kill any momentum that some of the tournament's top performers had.
Having Zegras on the NHL roster would give him just a week's break between the end of World Juniors and the start of the NHL season, enough time to travel, rest––for just a moment––and then get right back into the action.
Nothing to Lose
The NHL entry-level slide rule means that any player aged 18 or 19 (as of Sept. 15 of the signing year), who does not play in a minimum of 10 NHL games (including both regular season and playoffs; AHL games do not count), their contract is considered to "slide," or extend, by one year. The 10 games played requirement has been pro-rated to seven games played for all players for the 2020-21 season.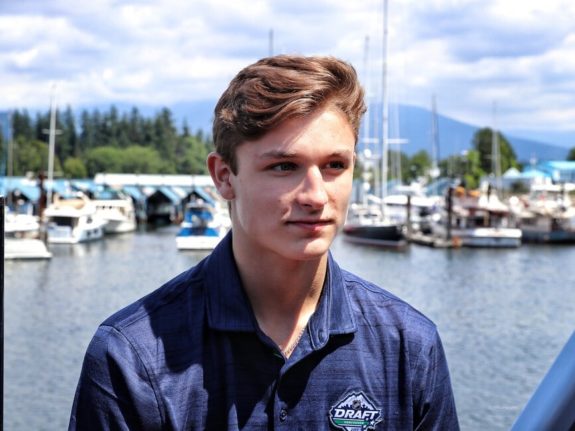 Zegras is an entry-level slide candidate, having signed his entry-level deal in March. Having him on the roster for a few games will give him a chance to get a feel of the speed and physicality of the NHL game. After all, he will be playing against grown men and not just players in his age bracket.
Dynamic Playmaker
Zegras showed off his high-level playmaking skills and tremendous vision at last year's World Juniors tournament, but this year he's showed us that he's also quite good at putting the puck in the net.
Similar to Ducks captain Ryan Getzlaf, not only does Zegras possess the vision of an elite playmaker, but he possesses a wicked shot as well. Having another dynamic playmaker in the lineup will take the pressure off of Getzlaf, who has shouldered the offensive load for many years.
Zegras' ability to play on both the wing and down the middle offers versatility in an ever-changing lineup. Pairing him with Getzlaf next to say, Rickard Rakell, could make for a devastating line combination.
Create Competition
The Ducks roster appears to be set after Ryan Miller's expected return was confirmed last week, but adding another forward to the mix will create more competition and have a few players looking over their shoulders.
Some of the current Ducks will certainly take notice of what Zegras has done at World Juniors and the extra competition is sure to motivate them during training camp to keep their places.
Zegras will indeed be at training camp with the Ducks once World Juniors concludes, but his performance thus far has to have grabbed the attention of both general manager Bob Murray and head coach Dallas Eakins.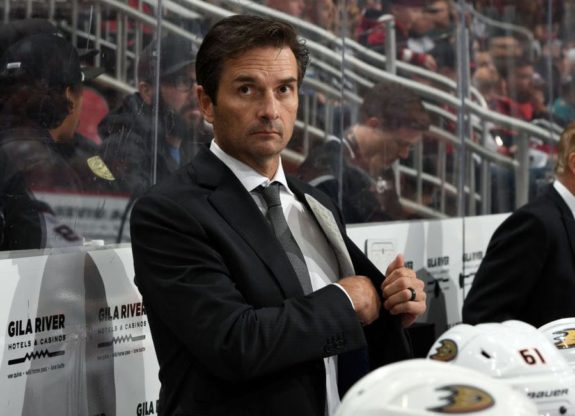 Much is made about Zegras' offensive ability, but he's no slouch on defense either. Low effort on defense is a characteristic that ensured Daniel Sprong's stay in Anaheim wasn't very long, though his entire career has been a battle to find the balance between offense and defense.
Nick Ritchie wasn't exactly a defensive stalwart either and he was undisciplined at times on top of that. Zegras' ability to contribute on both ends could give him the edge if he performs well at training camp.
The Ducks are also extremely close to the cap ceiling, and while they can recover some cap relief when they place Ryan Kesler on LTIR once the regular season starts, it's possible that they look to clear even more cap if Zegras or another prospect impresses during camp.
---
---