It's not you. It's them.
After a disappointing loss in their home opener, the Colorado Avalanche have won four straight games on the road.
One of these opponents was the Columbus Blue Jackets, who have yet to win a game this season. They also faced the Ottawa Senators, a team joining the Avalanche in this year's Low Expectations Club.
Beating teams widely considered to be "lower tier" by many hockey critics is perhaps not an accomplishment as brag-worthy as it would be, say, defeat the defending Stanley Cup champions in a shutout on their home ice.
Oh, wait – they did that too.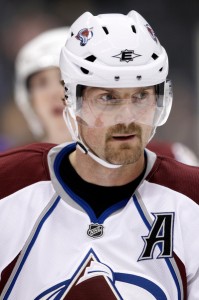 And tonight, the Avalanche kept up goal for goal in a game against the Montreal Canadiens, ultimately winning in a shootout.
The 2011-2012 season is still in its infancy, but it's time to stop making excuses: the Avalanche are winning because they are icing a bigger and better team this year, and not solely because the teams they're playing are dropping the ball.
The Boston Bruins may not be playing at the level we all know they're capable of – insert hibernation/Stanley Cup hangover joke here – but Tuukka Rask stood tall in that game and stopped 35 shots. Veteran Milan Hejduk scored one goal in the third period, but that was all it took, as Semyon Varlamov stopped all 30 pucks he saw.
Neither offense was on display in that game, but the Avalanche showed up hungry and surprised everyone.
Tonight's game against the Habs was the polar opposite of the Bruins game, with the offensive squads netting ten goals between them in regulation. The Avalanche won 6-5 in the shootout, and while Varlamov let five goals get past him, he still made 38 saves.
Not too shabby.
It's too early to plan any type of parade, but Avalanche fans everywhere are thoroughly enjoying this four game win streak. Last season's failure is already a distant memory to some, while others are grateful for the experience and motivation it clearly gave the players.
And, of course, nobody's complaining about getting Gabriel Landeskog out of the deal, who so far has three points in these four road games and has been playing on arguably the best line the team has right now.
When April 2012 rolls around, there's a very possibility that things will be different. Nobody thought April 2011 would have the Avs team that started that season finishing 29th in the league. But there's no shame at all in enjoying the show the team is currently putting on for their fans.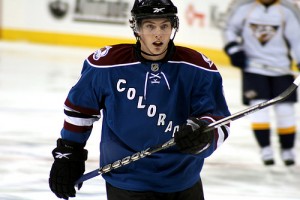 In September, the Avs played a home preseason game against the LA Kings and lost 6-0. Afterwards, Avalanche forward Matt Duchene took to twitter and made the fans a promise: "This Avs team is not the same one from last year so don't get used to seeing games like that. We're not gonna disappoint you guys again."
Yes, it's early days yet. But so far? So good.
The Avalanche's last stop on this five game road trip is Monday against the Toronto Maple Leafs, who are coming off a win tonight against the Calgary Flames.
If the Leafs want to continue the trend and underestimate their next opponent, I doubt the Avs will mind one bit.