Both the Edmonton Oilers and Colorado Avalanche have admittedly been in the rebuild process over the past half-decade (some would say longer). This has allowed each team to stockpile blue-chip draft picks, acquire new goaltenders, and make significant changes to their hockey operations' staffs.
The Oilers have picked first in the draft on three occasions since 2010, selecting Nail Yakupov (2012), Ryan Nugent-Hopkins (2011), and Taylor Hall (2010) to complement forwards Sam Gagner and Jordan Eberle, among others. Needless to say, they're a talented group with lofty expectations.
Colorado also boasts a slew of skilled forwards acquired at the draft. Nathan MacKinnon, (1st overall, 2013), Gabriel Landeskog (2nd overall, 2011), Matt Duchene (3rd overall, 2009), and Ryan O'Reilly (33rd overall, 2009) join established forwards Paul Stastny, Jamie McGinn, and P.A. Parenteau in a rejuvenated Colorado offense.
Despite sharing the good fortune of receiving a disproportionately high number of top draft picks, these two teams appear to be heading in distinctly opposite directions. Last season, Colorado finished dead last in the Western Conference and a miserable second-to-last in the entire league, ahead of only Florida. This year, Colorado has already clinched a playoff berth and potentially home-ice in the first round, while Edmonton continues to toil in the league's cellar.
I attribute Colorado's success and Edmonton's struggles to differences in philosophy demonstrated by each organization; differences that have allowed Colorado to flourish, while leading Edmonton to falter. Here are a few philosophical lessons that Edmonton can learn from Colorado:
Give Young Players More Responsibility, Not Less
Perhaps the Edmonton Oilers' biggest mistake was naming newcomer and veteran defenseman Andrew Ference its captain. I've got nothing against Ference as a player – he's been through the grind of a regular season and was a steady contributor to a Stanley Cup-winning Boston Bruins blueline. In Edmonton, he's been unofficially tasked with providing stability to a glaringly inexperienced defense, comprised of Philip Larsen (117 GP), Justin Schultz (114 GP), Anton Belov (49 GP), Martin Marincin (36 GP), and Oskar Klefbom (9 GP). Needless to say, this is no small task. Don't be fooled by Ference's minus-18, the Oilers would be even worse without him.
Herein lies the problem: It's not that Ference is wearing the C, it's that Hall/Gagner/Nugent-Hopkins/Eberle, aren't. At some point, the Oilers will be forced to hand the reigns of the team over to the young nucleus they're relying on to win them championships. Although it's only a symbolic move, recognizing a young star as captain is a significant statement about how an organization views itself. It also gives the organization a person to build around for years to come. (My vote would be Taylor Hall.)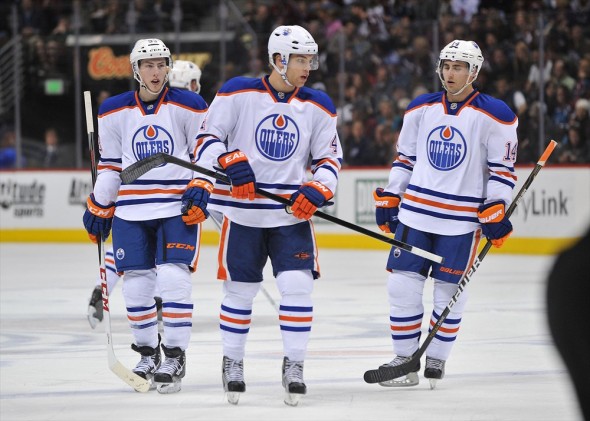 Nobody understood the importance of a young captain more than former Colorado captain, Milan Hejduk. Hejduk earned the captaincy after the retirement of previous captains Adam Foote and before him, Joe Sakic. Before the start of his 14th NHL season, Hejduk relinquished the captaincy to 19 year-old, second-year player, Gabriel Landeskog.
"He's going to be, in my mind, the franchise player for a long time," said Hejduk. "He's young, but he's got a good head on his shoulders. I think the organization is in good hands."
Hejduk understood his role within the organization. He was no longer an elite scorer in the league but instead provided a veteran presence on the Avalanche's bottom two lines.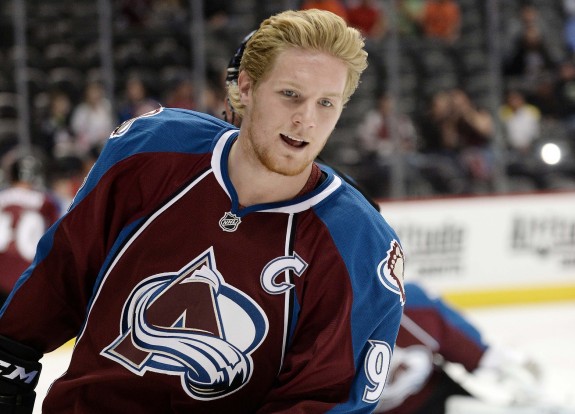 "(The captain) should be somebody with a significant role on the team, probably on the top two lines, which I was not last year," said Hejduk. "It kind of feels weird when you're playing on the third and fourth lines and being captain. It didn't feel right."
It's time for Ference to do the same. Although valuable to the team, Ference is not the long-term solution that's going to lead Edmonton from the abyss. If they're going to transform, they're going to do it with Hall as their leader. Like Toews said of Crosby heading into Sochi, Hall is "the guy" in Edmonton…and everybody knows it.
Eliminate excuses
Since the beginning of the season, the Avalanche team mantra has been, "Why not us?", a theme that likely originated from Head Coach, Patrick Roy, who has repeatedly compared this team to the 1993 Montreal Canadiens, whom he led to a Stanley Cup championship as a player. His Montreal team was young, unproven, and inexperienced, but didn't allow these factors to determine their fate. The Avs feel that they can beat any team in the league, in spite of their lack of experience.
Contrast this with the Oilers' approach over the past few years, in particular during the Tom Renney era. Although the attitude of the organization was largely based on setting realistic expectations, the Edmonton philosophy could be summarized by the following: patience, process, development – a stark contrast to Colorado's, "why not us?" mentality.
While it is important to give your players adequate time to develop, even young teams need to play with the expectation of winning, even if inexperienced. Again, this is about giving your young players more responsibility, not less. It's crucial to be patient with young players but this shouldn't be your mantra (officially or unofficially), as it gives players and staff, an excuse to be futile.
Throughout his tenure behind the Oilers' bench, Renney & Co. repeatedly emphasized the importance of patience and the need to focus on the process and not the result. A critical part of any rebuild process is cultivating an atmosphere that doesn't accept losing. Rather than provide excuses and justifications for poor performance, an organization needs to ask, "why not us?".
Be Your Players' Biggest Fans
Towards the end of the first game of the regular season, Avalanche coach Patrick Roy was involved in an incident that set the tone for the rest of the season. With 30 seconds remaining and a 6-0 lead, Colorado's Nathan MacKinnon (playing in his first NHL game) was the recipient of a questionable knee-on-knee hit from Anaheim's Ben Lovejoy. Roy, upon seeing his prized rookie struggle to regain his footing, engaged in a shouting match with the Anaheim bench, which eventually led to a Roy pushing the plexiglass partition that was separating him from Duck's coach, Bruce Boudreau.
Although Roy's critics will disagree, one could argue that his actions weren't just a display of raw emotion but were instead, far more calculated. Roy has indicated several times that he was very purposeful in the timing of this outburst (see interview with Kevin Weeks).
So, what message does it send to your team when your legendary Hall of Fame coach physically challenges your opponent's bench in Game 1 of the season in response to a hit on a rookie who had not yet played a full NHL game? It shows that he's got his team's back. Win or lose, Patrick will be there for his players – he's their biggest fan.
Now on to Edmonton, and yes, I know you saw this one coming.
In a recent blowout loss to Calgary, a frustrated Taylor Hall threw a water bottle against the inside of his bench, causing drops of water to hit his coach. (I'm not trying to belittle the situation but at the end of the day, we're talking about drops of water.) Eakins proceeded by towel-drying his face and suit, flipping his hair, then hurling the now damp towel at Hall. The embarrassing display concluded with Eakins yelling at his young star.
Everybody knows that people with great hair don't like to get hit with water, especially unexpectedly. And it doesn't feel any better when it happens during an 8-1 home loss to your provincial rival. Regardless, Eakins needs to handle his anger better – or at least direct it elsewhere. I could not imagine Roy berating his players in this manner, under any circumstances.
As a coach, you need to be your players' biggest fan. Those in St. Louis will frequently hear Ken Hitchcock gushing over Jaden Schwartz. In Boston, you'll hear Claude Julien praising Patrice Bergeron, and in Colorado, Patrick Roy continues to inspire Matt Duchene.
"The one thing with Patrick is, there's no doghouse," said Duchene.
"If you're not doing what you're supposed to do, he's going to bring you in, he's going to sit you down and you're going to correct it constructively and then you're going to move on from there. You don't stay in that doghouse. It's the first time I can honestly say everyone in this room is excited."
A Dynasty in the Works
There is no one-size-fits-all approach to resurrecting a franchise. What is good for Colorado isn't necessarily good for Edmonton, and vice versa. It should also be noted, that goaltending is the great equalizer. Colorado would not be where they are today without Semyon Varlamov and I dare say, Edmonton would be higher in the standings had they started the season with Ben Scrivens.
However, a few philosophical changes can significantly influence the direction of a club. The Oilers have the personnel to be great once again and if they can learn a few lessons from Colorado, another Edmonton dynasty could be in the works.
Chris Kawano can be reached via Twitter: @ChrisKawano or via email: c.kawano@me.com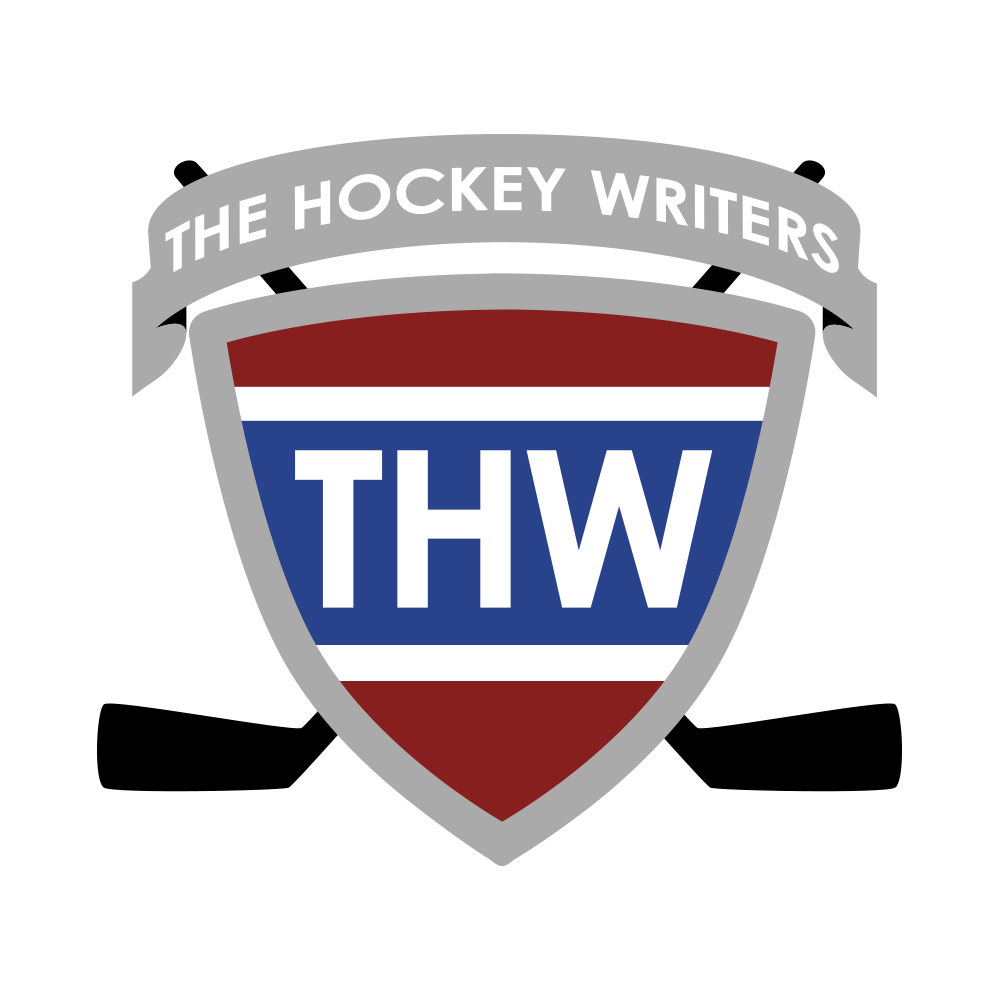 The Hockey Writers is:
1) A top-tier hockey media company delivering a top-notch, in-depth look at the NHL
2) A collective of some of the best hockey writers anywhere
3) A multimedia provider with daily podcasts and YouTube shows
4) Well-respected and widely-cited NHL prospect and draft resource