There comes a time in every man's life where he must prove himself. This applies to Darnell Nurse. He is ready to take on a bigger role on the Oilers' blue line in 2017-18.
In his first 115 NHL games, Nurse accumulated 21 points. His numbers are not outstanding, but he has taken some big steps forward during that time.
Nurse was the seventh overall pick in the 2013 NHL Entry Draft. Hefty expectations come with being a top ten pick, especially when a high-end defender, full of potential, is drafted by a team with an ailing blue-line. The pick met the Oilers' needs for the long-term, but patience was needed and so far, it is paying off for the 22-year-old.
Nurse's Rookie Season
As a rookie in 2015-16, Nurse averaged 20:14 minutes of ice-time and 45.5 percent in puck possession. In 69 games, he produced 10 points. Overplayed and heavily used by coach Todd McLellan, the youngster was exposed to tough competition quite regularly. It was evident that Nurse was given too large of a bite to chew. Whether he was caught out of position, made bad pinches, giveaways, or simply was beaten by attacking offensive players, Nurse endured harsh lessons and growing pains like no other.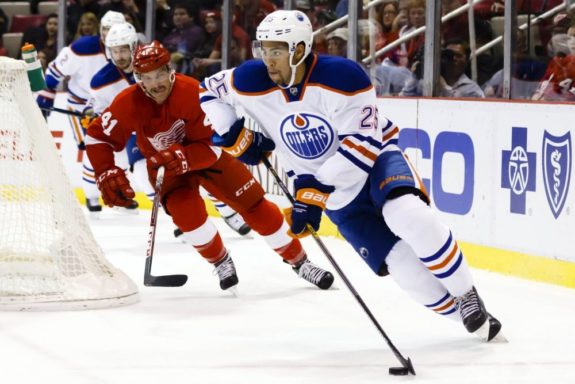 Having said that, he had bright moments in his first season as well. He displayed great puck moving ability, a courageous compete level, toughness and stellar mobility.
Nurse's Sophomore Season
Nurse's 2016-17 campaign was similar to his rookie year. In 44 games, he amassed 11 points. Once again, he experienced growing pains and up and down play. However, this time the coaching staff came to their senses by lowering his minutes by three minutes and sheltering his game. His ice-time was reduced to 17:01 and his puck possession stats improved to an impressive 50.7 percent.
Sadly all of the momentum Nurse gained in the first 30 games of the season was shattered by an ankle injury that sidelined him for 12 weeks. A long-term injury of that severity will put a fork in the development of any young player. Luckily, when Nurse returned towards the end of the season, he didn't lose much of a step and quickly readjusted to an adequate level of play.
It was obvious that Nurse had an increased level of confidence in his game this past season. He provided more of an offensive flare and tightened up loose ends in his defensive game. In the playoffs, he struggled with playing the puck; but he took chances offensively by producing shots and creating quality scoring chances on the attack. His decisions with the puck are improving.
Nurse formed a solid defence pairing with rookie Matt Benning. In 2015-16, he spent time playing with Andrej Sekera and the two meshed together. He compliments other puck movers.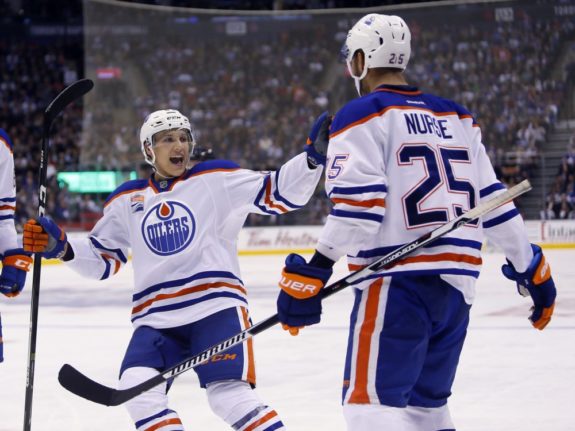 What to expect from Nurse in 2017-18
Regardless of mistakes made and the pains of learning, it doesn't change the fact that Nurse still has extremely high potential. He is committed to fitness and is arguably the Oiler in the best shape. As each day passes, he is improving himself in every aspect. He should get plenty of ice-time with Benning, Sekera or Kris Russel this year.
With Sekera out to start the season in October and Russell re-signed, one of Benning or Nurse will be given the opportunity to play in the top-four immediately. Training camp will be a battle between the two youngsters for extra minutes. Nurse has earned the opportunity to prove himself on a scale larger than the third pairing.
Pair Nurse with Russell on the second unit behind Adam Larsson and Oscar Klefbom and let him roll with it. It's time to see what he can really do.
21 year old hailing from Leduc, Alberta. Over 16 years of hockey experience and once upon a time, played at a high level.