Even with the mid-August lack of action in the NHL, there are a few rumors that have garnered a bit of attention. The ever-growing saga of John Tavares continues, the Edmonton Oilers might need to make room on the payroll and there may be some development in terms of college free agent Will Butcher.
John Tavares
With some doubt making its way around the NHL John Tavares is going to get re-signed with the New York Islanders, there is wide speculation as to where he'll end up. Like they are with so many other trades and free agent signings, the Toronto Maple Leafs are a part of the conversation. But the optics of any deal between the Maple Leafs and Tavares would be quite unique.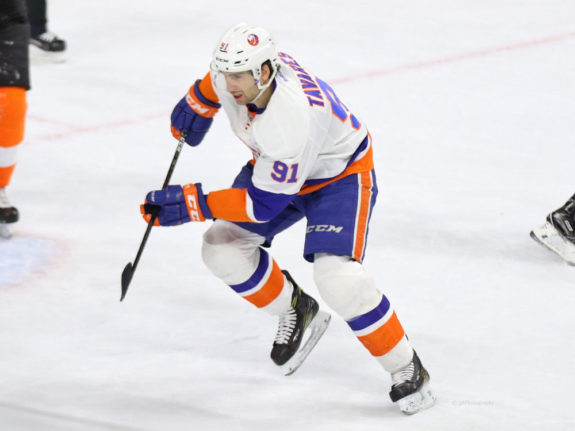 Recently TSN's Craig Button suggested a one-year deal between the dynamic center and the Leafs would make sense. Button contends the Leafs would love to use the one year that both Auston Matthews and Mitch Marner are still on entry-level contracts and make a run while they can afford to add Tavares on a max deal for a single season.
The problem here is the fact that Tavares is more than likely trying to set himself for a long-term contract and a one-year deal opens him up to injury. This kind of deal is about as short-term as it gets and just doesn't seem like a logical option.
Ryan Nugent-Hopkins
Leon Draisaitl just signed an eight-year deal with the Edmonton Oilers — a deal worth $68 million. Often, adding that kind of money to a roster necessitates the need to move salary in other areas. David Staples addressed speculation suggesting the Oilers could be forced to part ways with center Ryan Nugent-Hopkins after this season because of salary-cap constraints. It makes sense if the plan is to play Nugent-Hopkins in the third-line center spot.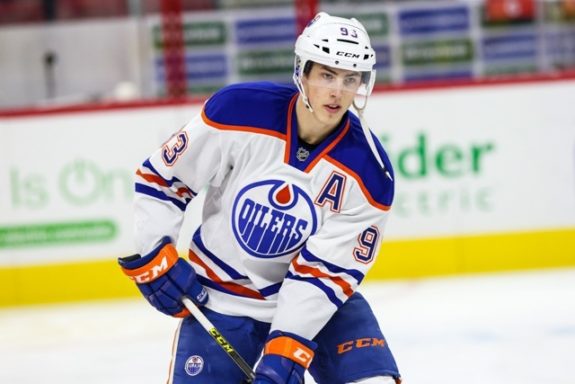 The counter-argument is that some think with a shortage of proven wingers on the Oilers roster, Nugent-Hopkins could get priority minutes alongside Connor McDavid or Leon Draisaitl. If that happens, Staples predicts the 24-year-old, two-way center could have a career year and the Oilers would surely want to keep him even at his $6 million per year salary.
Will Butcher
Chris Ryan, of nj.com, reports University of Denver coach Jim Montgomery believes the New Jersey Devils have a shot at Will Butcher and that their team is high on the college defenseman's list of potential NHL destinations next season. Montgomery coached Butcher for four NCAA seasons and knows the player well. Montgomery said it's been a whirlwind for Butcher but it hasn't changed the feeling that he'll take his time to make the right choice.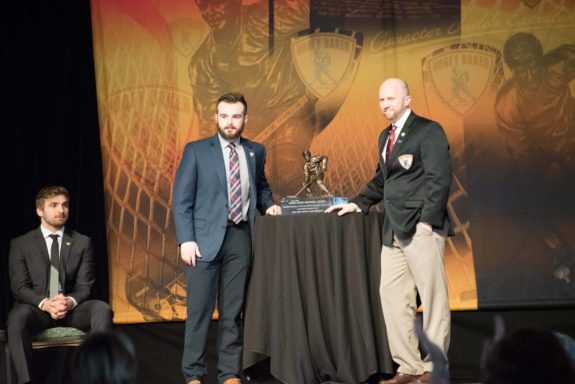 "I think he would want to get it done in the next week or 10 days," Montgomery told NJ Advance Media. "But he wants to be able to go visit people, sit down, meet face-to-face with whoever he selects in that group."
The young blueliner is now an unrestricted free agent and is currently meeting with several NHL clubs but Montgomery believes Butcher will choose the team that best matches his playing style.
Matt Duchene
Aaron Portzline reported that he believes the Columbus Blue Jackets have an offer on the table for Matt Duchene. Coming from the Blue Jackets side of things would be defenseman Ryan Murray plus additional pieces.
So far, the Avs have not budged and the issue might be that Joe Sakic doesn't feel that a deal centering around Murray is enough.