Over the next couple of months, The Hockey Writers will be releasing a series of bold predictions. Team by team, this series will take shape as we look at some of the more questionable possibilities that could come into fruition during the 2017-18 season.
As we hit Broadway, we'll be focusing on a team whose window is closing with the increasing age of their star goaltender – Henrik Lundqvist. While the New York Rangers have been a playoff team for the past seven years, they could be set to take a step back in 2017-18.
Recapping 2016-17
They finished fourth in the Metropolitan Division. They were the first wildcard in the Eastern Conference – finishing with a 48-28-6 record and 102 points. But the Rangers only made it to two rounds of the playoffs in 2016-17.
Led statistically by Mats Zuccarello, the Rangers didn't have any player hit the 60-point plateau last season. Zuccarello topped out at 59 points with J.T. Miller and Derek Stepan finishing with 56 and 55 respectively.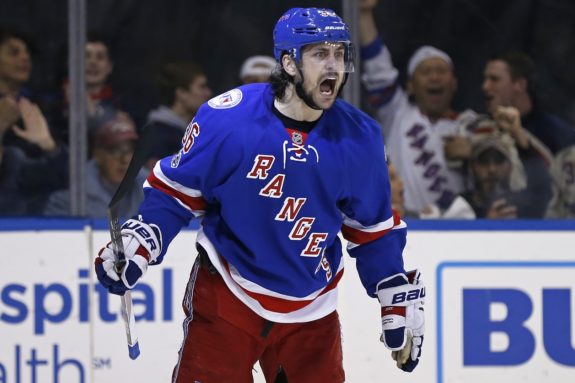 Pavel Buchnevich and Jimmy Vesey kicked off their NHL careers on Broadway, while Michael Grabner found the offence he left behind when he departed the Islanders and scored 27 goals and 40 points.
In net, the Rangers were led by Lundqvist – the same guy that has been at the helm for a number of years. He played the majority of the games, finishing with a 31-20-4 record in 57 games. That went along with his 2.74 goals against average and .910 save percentage.
Behind him, Antti Raanta filled in for 30 games. He finished with a 16-8-2 record, posting a 2.26 goals against average, .922 save percentage and four shutouts.
But come October, the Rangers won't be icing the same team after trading away a few pieces in the offseason.
Rangers Ship Out Two Desert Dogs
While Stepan played a major role with the Rangers over the past seven seasons, the 27-year-old was traded along with Raanta to the Arizona Coyotes in late June. In exchange, the Rangers received Anthony DeAngelo and a 2017 first-round pick.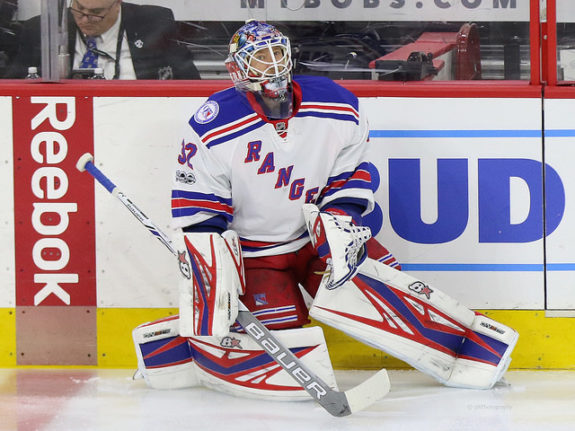 Stepan played in 515 regular season games for the Rangers over seven seasons, scoring 128 goals and 360 points.
Raanta played the last two seasons in New York. While with the Rangers, the 28-year-old racked up a 27-14-4 record in 55 regular season games with a respectable 2.26 goals against average and .921 save percentage.
Neither are bad pick-ups for the Coyotes, right?
To fill the void behind Lundqvist, the Rangers signed former Winnipeg Jet goalie Ondrej Pavelec. Pavelec is coming off a season in which he played just eight games for the Jets with a 3.55 goals against and .888 save percentage.
Most of his season was spent with the AHL's Manitoba Moose where he played 18 games, a 2.78 goals against and .917 save percentage.
2017-18 Bold Prediction: Analyzing Age With Mika and the King
Age will have everything to do with the outcome of the Rangers season in 2017-18. While they continue to get younger outside of the crease, the team will be suiting up in front of an aging Lundqvist.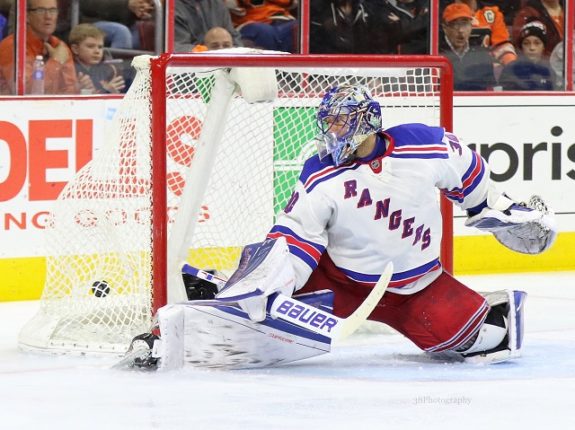 The 35-year-old is entering his 13th season in the NHL and with the Rangers. While his 2016-17 campaign wasn't terrible, it wasn't his best. In fact, both his goals against average (2.74) and save percentage (.910) were the worst of his career.
He's still a very good goalie, but his age is going to start showing in 2017-18. With a younger team in front of him, The King won't be able to have the same kind of impact when it comes to stealing games as he used to for his club. That will be a major reason why the Rangers will miss the playoffs in 2017-18.
But let's not think purely negatively when it comes to these Rangers. While Lundqvist might not be up to his usual standard this coming season, Mika Zibanejad will live up to his new five-year, $26.75-million contract he signed this offseason.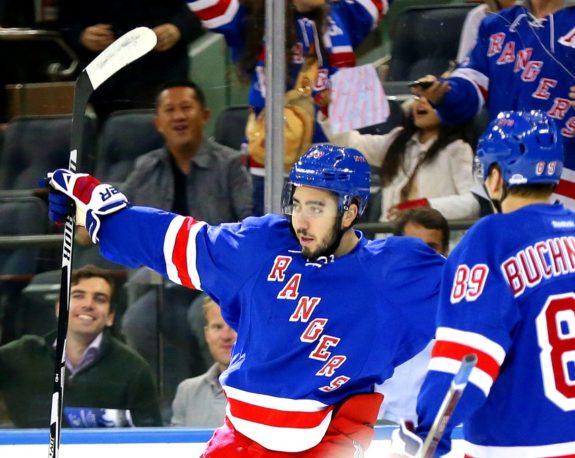 In fact, the 24-year-old should top his career high in points this in 2017-18. If you're wondering, his career-high 51 points came in 2015-16 in his final year with the Ottawa Senators. That year he scored 21 goals and averaged 0.63 points per game.
Last year, with the Rangers, he had 37 points in 56 games. That means he averaged 0.66 points per game in the injury-plagued campaign – which had him on pace for 54 in an 82-game season. Expect him to hit that mark – or higher – in 2017-18.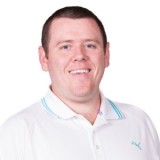 Andrew is in his 8th year reporting for The Hockey Writers covering the Toronto Maple Leafs. He began his broadcasting with CBC's Hockey Night in Canada team as well as being part of their coverage of the 2014 Winter Olympic Games in Sochi. He's the former play-by-play voice of the London Jr. Knights for Rogers TV and currently hosts the Sticks in the 6ix podcast. You can follow him on Twitter at @AndrewGForbes.