The Anaheim Ducks have been a perennial contender over the past few years but have ultimately fallen short in the Stanley Cup playoffs. With a solid core in place that features a mixture of productive veterans and rising youngsters, the Ducks are not in need of major changes. They are just looking for that one year where everything comes together in the postseason to bring the franchise its second Stanley Cup championship and first since 2007.
The Ducks, in fact, have been one of the league's least active teams this offseason in terms of roster additions and subtractions. Their roster is strong and not in need of any significant changes.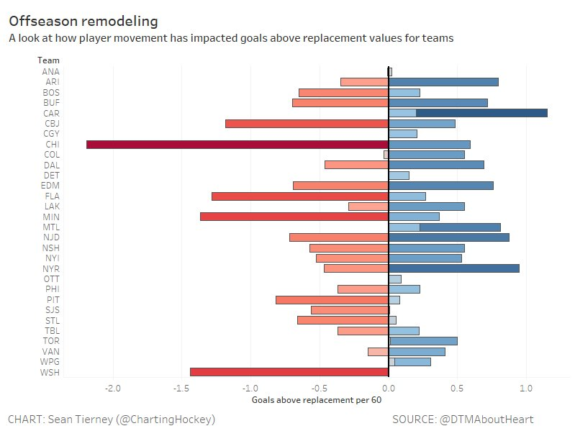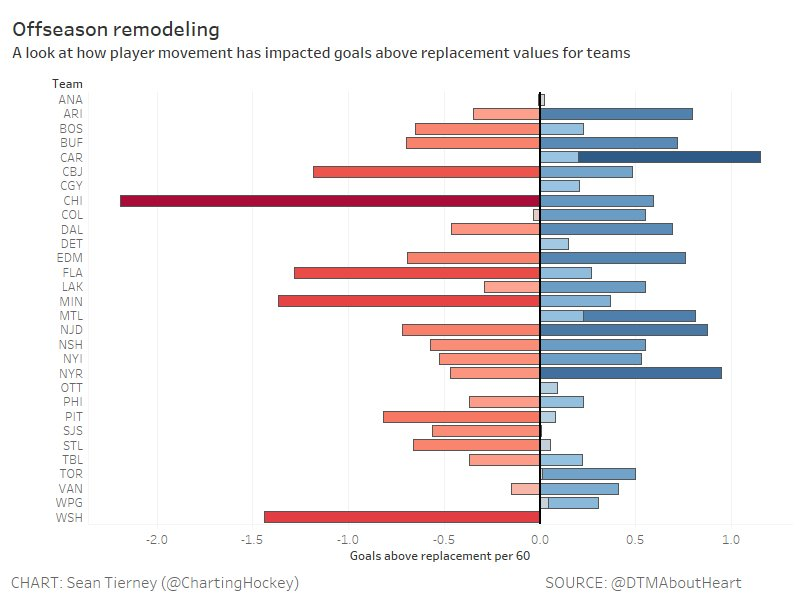 Besides needing a few more bounces to go their way, the Ducks will also be counting on not only continued effectiveness from their veterans, but also a spike in play from some of their younger players.
With that, here are three players who are primed to break out for the Ducks in the 2017-18 season.
1. Nick Ritchie (Left Wing)
In some ways, Ritchie, a 21-year-old winger and first-round draft pick from 2014 (10th overall), already had a breakout season to an extent in 2016-17. After appearing in just 33 games and totaling four points in 2015-16, Ritchie became a fixture in the Ducks' lineup last season, suiting up for 77 games and tallying 14 goals and 14 assists. He then added four goals in 15 postseason contests, including a Game 7 winner against the Edmonton Oilers in Round 2.
Despite the success Ritchie has already experienced, there is another level to his game that he should be able to reach. He has already shown improvement across his first two NHL seasons, so that is likely to continue in 2017-18. At 6-foot-2 and 232 pounds, Ritchie is somewhat of a throwback power forward, but A) Anaheim is a place where such players typically thrive, and B) he has the requisite skill to keep up with and be successful in today's more fast-paced NHL. Ritchie also had strong underlying possession numbers in 2016-17, so a significant uptick in points could soon follow if that continues and he gets more ice time.
Ritchie was a prolific OHL scorer and close to a point-per-game AHL player in 38 contests for the San Diego Gulls in 2015-16. Since he is still so young, next season should not be the peak of Ritchie's NHL productivity, but a jump to the 20-goal and 50-point range is very much within his reach.
2. Ondrej Kase (Right Wing)
Kase is a highly-skilled Czech forward who is on his way to becoming a steal of a draft pick for the Ducks, who selected him all the way down in the seventh round (205th overall) in 2014—the same year they selected Ritchie in the first round.
Also 21 years of age, Kase got his first taste of NHL action last season. He picked up 15 points (five goals and 10 assists) in 53 games, showing flashes of his high skill level. He then chipped in a pair of goals in nine playoff games.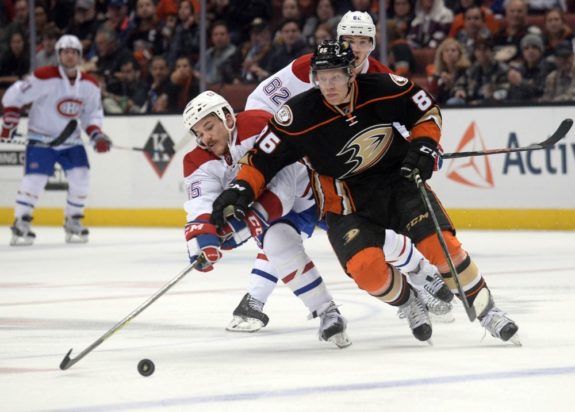 Like many young, offensively-talented players, Kase had some struggles with consistency and defensive-zone play, prompting a demotion to the AHL. After a strong showing there, where Kase proved that he got the message from Randy Carlyle and the Anaheim coaching staff, the Ducks called him back up in time for some postseason action.
Kase might still experience some ups and downs as he continues to develop, but he should continue to improve and get more regular playing time with the big club. Like Ritchie, Kase also posted a solid Corsi-for percentage (52.54 percent), so the tools are there; he just needs to minimize the occasional defensive lapses and add more consistent offensive production.
He should be effective largely as a bottom-six depth scorer, but he has the versatility and skill level to move up to the top six at times when that might be needed. In any event, Kase could flirt with the 40-point mark this season.
3. Brandon Montour (Defenseman)
After dressing for 27 regular-season games with the Ducks, 23-year-old defenseman Brandon Montour made a name for himself in the playoffs. In 17 games, he picked up seven assists but also provided sound defensive play and mobility from the blue line.
With that performance, Montour likely earned himself a regular spot in Anaheim's six-man defensive unit for next season, along with Hampus Lindholm, Cam Fowler, Josh Manson, and Sami Vatanen. At this point, Kevin Bieksa and Korbinian Holzer should comprise the sixth and seventh defender roles, with the former seemingly holding the edge over the latter. Top prospect Jacob Larsson might also push for a roster spot.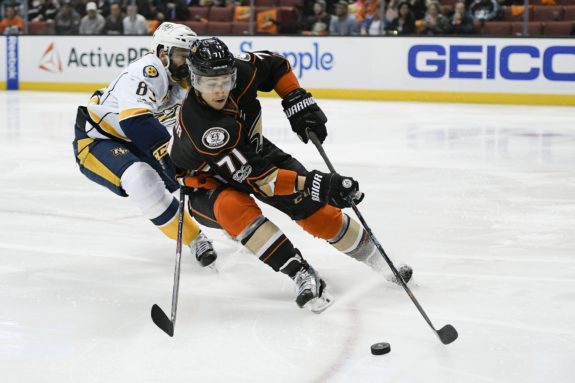 Even though the since-departed-for-Vegas Shea Theodore likely has a higher ceiling than Montour, mainly because of his top-end offensive talents, Montour's emergence made the Ducks' expansion-draft deal with the Golden Knights an easier pill to swallow. The depth of the blue line remains the club's biggest strength. Montour's strong two-way play gives the Ducks another versatile defenseman who can be counted on in his own end and also as an option on the power play, as he was in the playoffs.
Montour might not be the offensive dynamo that Theodore is, but with a full season in the NHL, he could very well reach the 30-point mark while taking care of business in the defensive zone.
Tom has been with The Hockey Writers for almost four years. After previously covering the LA Kings and the New York Rangers, Tom now covers the Anaheim Ducks.
While in college at Clemson University, the 2016 college football national champions, Tom wrote game summaries and feature articles for the official team website of the Greenville Drive, a Class-A minor-league baseball team and affiliate of the Boston Red Sox. Tom is happy to be able to continue to fulfill his passions for sports and writing with THW.