For yet another year the Edmonton Oilers are picking in near the top at the NHL Entry Draft. This season they will take the podium third behind the Florida Panthers and Buffalo Sabres.
The Oilers have been rebuilding for what seem like an eternity, at least to the fans, and in the last six drafts the Oilers have not selected any lower than 10th in the first round.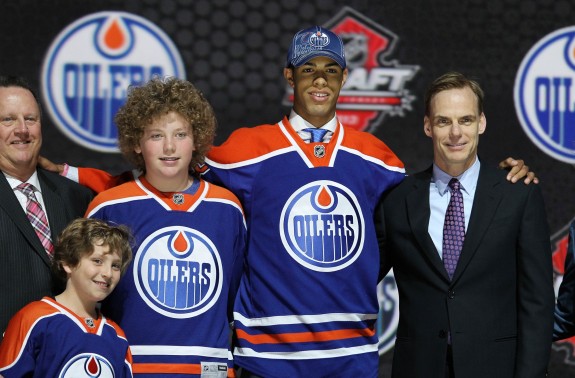 The upside is an impressive stable of high end prospects on the roster. While team success has been lacking, their first round talents have not been to blame. Aside from Nail Yakupov's slow start to his career, names like Taylor Hall and Ryan Nugent-Hopkins have been contributors from the get go at the NHL level.
Even last year's #7 pick Darnell Nurse has done nothing but impress since being selected 7th last year.
The concerning area however, lies outside of the first round where the Oilers have very little to show for any of their depth selections. You would be hard pressed to name any more than a small handful of Oilers prospects drafted outside of the first round that have made an NHL impact.
That said, each year is a chance at redemption and here's a look at some possible targets for Craig MacTavish and the Oilers on draft day.
First Round – 3rd overall selection
Aaron Ekblad, Barrie Colts (Defense): Ok I have to put the name on there, because if he is still there at #3, MacT should go out and buy a bunch of lottery tickets. He is everything the Oilers would be looking for and just picture a top pairing of Darnell Nurse and Aaron Ekblad in a few years.
Unlikely however that he isn't chosen in the first two picks.
Oilers will be "thrilled" and get Aaron Ekblad in the NHL draft, says TSN's Button. Dare to dream. #ejlive http://t.co/8NUXQbN784

— David Staples (@dstaples) March 14, 2014
Leon Draisaitl, Prince Albert Raiders (Centre): He possesses the combination of size and skill the Oilers want in their top six. He has soft hands and is adept as both a finisher and a playmaker to go with a 6'2″, 210lbs frame. Also has the versatility to play wing or centre.
He makes the most sense if Ekblad is gone.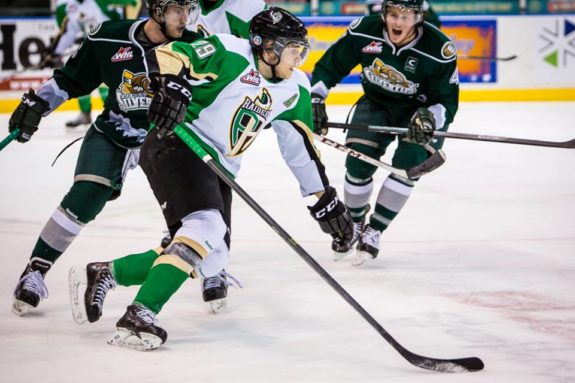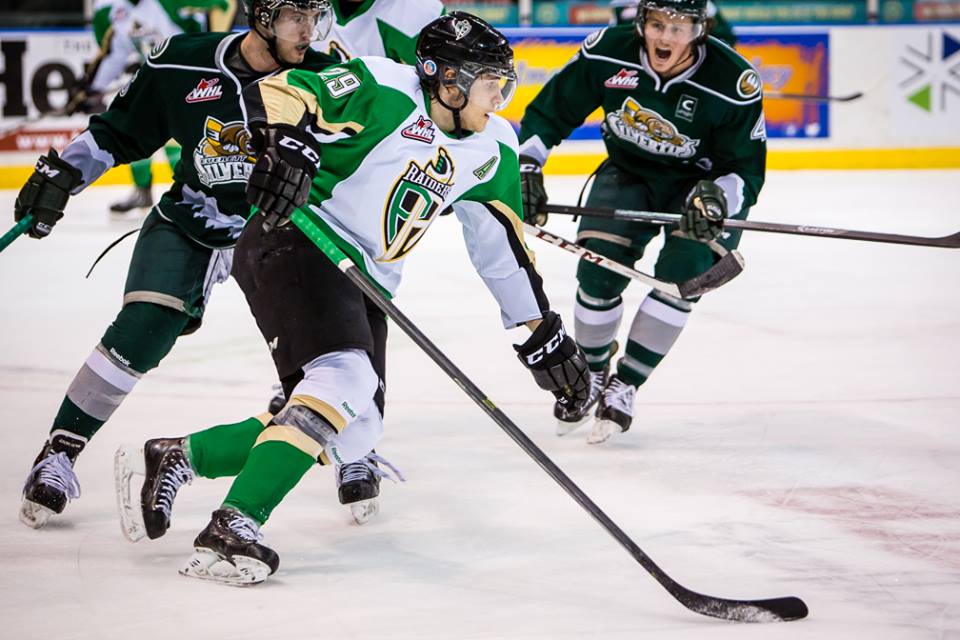 Sam Bennett, Kingston Frontenacs (Centre): A gritty two way forward with skill, Bennett plays a 200 ft game. He has top notch offensive skills and plays with a fire and competitive edge few in the draft have.  Could be a longterm fit as the No.2 centre.
The only downside for the Oilers is that he is also a smaller, skilled forward of which they have plenty.
Second/Third Rounds – No picks
*Second round pick dealt to St. Louis in the David Perron trade
*Third round pick dealt to Los Angeles in the Ben Scrivens trade
Fourth to Seventh Rounds – 91st, 111th, 130th, 137th, 153rd, 183rd selections
A guessing game to be sure at this point in the draft, and teams looking for depth selections and hoping to find a hidden gem. Here's a few names to keep an eye on that could go later in the draft and could also be good fits for the Oilers.
Blake Clarke, Saginaw Spirit (Forward): At one point was considered to be a first round talent, however a trade, injuries and an overall inconsistent year have dropped his stock. Now seen to be a 4-5 round pick, he is not far removed from a successful OHL rookie season with the Bramption Battalion.
Mason McDonald, Charlottetown Islanders (Goaltender): Always difficult to predict where goaltenders will go, but there's a good chance he'll be available when the Oilers pick. A big southpaw who has continued to improve, he would be a good addition to a position where the Oilers lack depth in their system.
Likely to be the third or fourth goalie off the board but there's not much of a gap between he and top ranked netminder Thatcher Demko.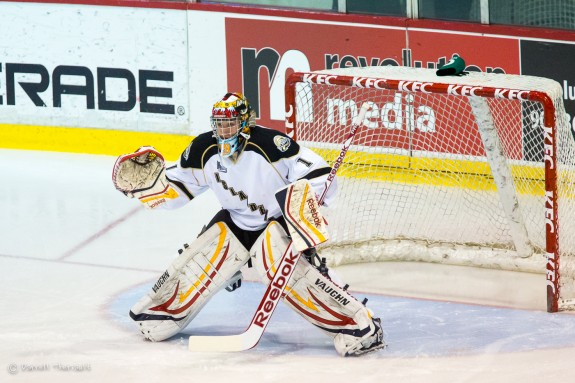 Matt Mistele, Plymouth Whalers (Forward): A big winger that protects the puck well, he plays a sound positional game and is only a year removed from a 34 goal season in the OHL.
Ryan Rehill, Kamloops Blazers (Defense): A big, physical defenseman, he has been described as a more mobile Douglas Murray. He also is a character guy with emerging leadership skills.
________________________________________________________
Follow Carl on twitter @CarlTHW and Google+ for more articles