Benoit Pouliot's tenure with the Edmonton Oilers can be compared to a roller coaster that slowly climbed the tracks until it reached the very top, and everything suddenly stopped. Thus began an epic free-fall down the slope. The buy out of his contract this offseason signalled the end of a relationship that ultimately did not work out.
Pouliot Started Great
When the Oilers signed Pouliot to a long-term contract in 2014,  many fans were optimistic about bringing in a multi-tool veteran fresh off a Stanley Cup Final series with the New York Rangers. Then there were the naysayers who scratched their heads about the idea of coughing up lengthy term and pricey bucks for a player who has never cracked 40 points in a season. Nevertheless, Pouliot had commendable value as a two-way forward.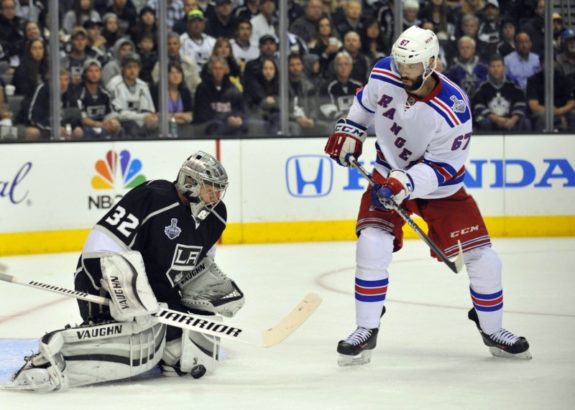 After playing 180 games in an Oiler uniform, he amassed a grand total of 84 points. Those are respectable offensive numbers for a player of his type. However, there is a bigger picture to look at than just points. He has terrific size, powerful speed and polished skill with the puck. He can shoot on a dime and move up and down the lineup wherever needed.
He was producing at an impressive rate from 2014 to 2016. During that time, he tallied 70 points in the first 113 games of his contract with the Oilers. His shooting percentage was a combined total of 15.45. You can't deny the success he had in the beginning.
Where Did It Go Wrong?
Pouliot finished the 2016-17 season with 14 points in 67 games and his shooting percentage decreased to 10.4. That's an astronomical decline. It was evident that frustration plagued his game and it was noticeable that something wasn't right within him.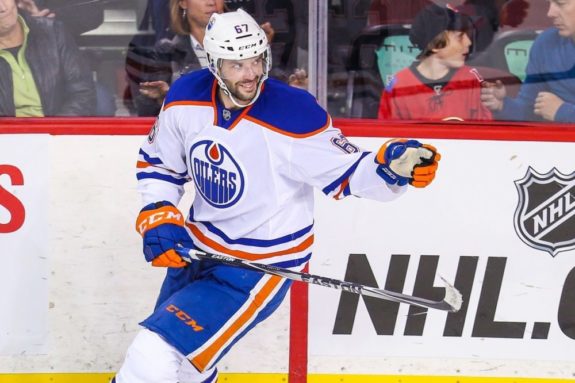 The pressure got to Pouliot, which could have been the source of his problems in 2016-17. Confidence in his game evaporated and when you play as lousy as he did, confidence is almost impossible to regain; especially when the fans give you a hard time. As a player, you know or hear some the criticisms being dished out about you. Things slowly got worse and worse for the winger.
Inconsistent play led him to Todd McLellan's doghouse, which is a hard place to escape once a player stops believing in his own ability. To McLellan's credit, he tried revamping Pouliot's game with earned ice-time and opportunities with good players; but in the end, nothing really materialized and Pouliot's season spiralled out of control.
As Pouliot's frustration boiled over, his decision-making on the ice suffered as well. One mindless penalty after another worsened his position with the team.
A Clean Slate Much Needed
Luckily for Pouliot, he was able to find a new suitor in the Buffalo Sabres. The team signed him to a one year deal this summer. Now he has an opportunity to have a bounce back season, playing with a team full of young talent.
At the end of the day, buying him out was mainly for salary cap reasons. Sure, Peter Chiarelli could have brought Pouliot back and he might have had a better season; but truth be told, a fresh start was needed for both sides. The move was necessary.