The Edmonton Oilers off-season has been busy already and we're not even through July. With a lull in the summer's eventfulness, it's a good time to look at what the team has done and what is still out there on their to do list.
With a 29th place finish, Steve Tambellini and the Oiler brass have certainly tried to make as many improvements as they can.  While it remains to be seen if the deals they've made are home runs or not, they've definitely added some pieces that have people talking.
We've already looked at what they did on draft day, with the No. 1 pick and subsequent new forward Nail Yakupov, not to mention the rest of the players selected.  For a recap and analysis on the Oilers 2012 draft click here.
Here's some of the highlights of their off-season to date.
Oilers Win Justin Schultz Sweepstakes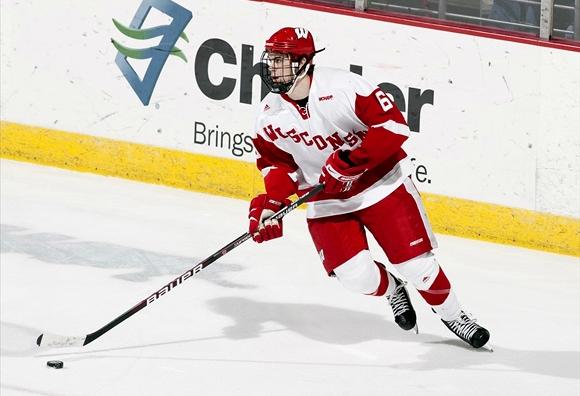 Perhaps the most publicized case of the off-season other than the draft was that of Justin Schultz and his decision on who he would end up with.  Garnering as much negative publicity for the way his last few months have played out as he has positive feedback for his play with the University of Wisconsin Badgers, he has arguably been the most polarizing figure of the 2012 off-season.
Regardless of the public image created by the media, he was one of the most sought after free agents this summer.  A 21-year-old defenceman who can skate and move the puck with loads of potential, Edmonton pulled out all the stops and, along with president Kevin Lowe, his vice president Craig MacTavish and new head coach Ralph Krueger, they enlisted former Oiler greats Wayne Gretzky and Paul Coffey, who made calls to Schultz to lure him to Oil Country.
Now that the Oilers have inked the young defenceman, he, as well as the other young stars, are going to have to start living up to all the hype and prove they're for real.
Ralph Krueger Named Head Coach
The Oilers named their new head coach and replacement for Tom Renney and it was someone with whom they are already familiar.  Renney's former assistant and former Swiss National Team coach Ralph Krueger was named the new head coach last month.
A motivator and expert strategist, Krueger has a great rapport with the Oilers' young players and was reportedly the reason Schultz signed on the dotted line.
Ryan Smyth Gets Re-Signed
One of the most popular Oilers ever will be back in Oiler orange and blue for at least two more years.  While it took longer than expected, Smyth was eventually inked to a new two-year deal worth $4.5 million. 
A heart and soul player, Smyth will bring a wealth of experience and leadership.  While he may no longer be a big minutes forward or even a top-six guy, he will still bring valuable depth and a veteran presence to a team that desperately needs it.
Oilers Re-Sign RFAs Dubnyk, Petry
Edmonton locked up two more important members of their young core when they re-signed Devan Dubnyk and Jeff Petry to two-year deals.  Both got 3.5 million over those 2 years and if they make the next step and progress the way the Oilers hope, they could've gotten themselves a deal.
Dubnyk enters the season with possibly his last chance to prove he is the club's goaltender of the future.  While he had flashes of brilliance last season, Dubnyk's inconsistent play caused the Oilers to question whether he is their man long-term.  He will now have two years to prove it.
Petry made a huge step forward last season and posted career highs in just about every category.  He led the Oilers defence in scoring and was their best blue-liner in the second half of the season.  He will be counted on as a top minute man again and take yet another step forward and help the Oilers become contenders in the Western Conference.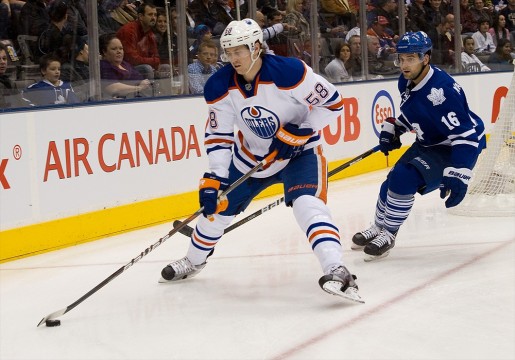 What's Next?
While the Oilers have already been busy this off-season, they aren't necessarily done looking for upgrades.  They have added another dynamic young forward in Nail Yakupov, a talented young defenceman in Justin Schultz and brought back Ryan Smyth.  They have addressed part of their need, especially with the Schultz signing, but he is still raw and unproven.
They still have holes in the roster that will need to be addresses if they want to become playoff contenders.  Even with Schultz, there is still a need on defence as the group last year was one of the main reason for their 29th place finish. Adding a rookie, even one with the potential of Schultz, will not solve all their problems. 
The group going forward will likely consist of a top-four of Schultz, Petry, Ryan Whitney and Ladislav Smid.  Nick Schultz will be a stay-at-home presence, and the sixth and seventh spots will be filled by Andy Sutton and Theo Peckham respectively.  The group is better as a whole than they showed last year, but the Oilers could use another asset in the group.
With the drafting of Yakupov and the re-signing of Smyth the Oilers probably won't be looking for more help up front, but one area they could use some help is in the form of a power forward; one that goes hard to the net and creates space for some of their skilled forwards.  They have some young players such as Teemu Hartikainen, whom they hope that can fill that role, but he is somewhat of a work in progress and will be among those on the bubble to make the squad.
The goaltending situation has been set somewhat for the new season with Dubnyk being signed for two more years and AHL starter Yann Danis also being signed to a new one-year deal while slotting into the No. 3 spot on the depth chart. 
Combine that with the fact Nikolai Khabibulin has another year left on his contract and the picture is pretty much painted for next season.  However, past next year it is not so clear, and if the Oilers could find a situation where an upgrade was available they would certainly listen.
With the majority of the targeted top free agents already re-signed or inked to big money deals elsewhere, the Oilers may have to look at trade options to continue to add to their roster.  While they have made many changes and upgrades already, it's hard to believe Steve Tambellini and his staff are simply done and waiting until the start of the season.
With the drafting of Yakupov, signing of Schultz and their player re-signings, all of the big transactions made were all widely publicized before they actually came to fruition.  If the Oilers make another deal, it will be one fans probably don't see coming.
Not even halfway through the month of July, there is still plenty of time for Tambellini to add another piece in an effort to make the Oilers a relevant member of the Western Conference for 2012-13.
Carl covers the Edmonton Oilers for THW as well as providing additional prospect coverage. Follow him on twitter @carlTHW, connect on Facebook or contact at carl.maloney@hotmail.com for questions, comments or if you're interested in him writing for you.