If there's one thing every current hockey fan knows, it's that in 3-on-3 overtime, chances are regularly exchanged and the puck moves from one end of the ice to the other in rapid succession. 2-on-1 breaks are a consistency in extra time and if you can't skate, you might as well play back in the neutral zone because it's a virtual guarantee you'll get caught up ice.
That's exactly why, when you find your team faced with playing the defending Stanley Cup Champion Pittsburgh Penguins in overtime, you either don't put out a guy like Milan Lucic, or you're really careful when you do.
The Choice to Play Lucic in OT
There is a lot to like about Lucic. He can be an excellent 5-on-5 player and a horse on the power play. He's the team's resident tough-guy and he has some skill as a passer that doesn't often come with players known to drop the mitts. An argument can be made that his contract is not going to be a favorable one in three to four years but for now, he brings more to the team than he takes from it.
That said, everyone knows, including Lucic, that he is not the fastest guy on two skates. He's one of a few players on this year's Oilers roster that would be considered slow by NHL standards.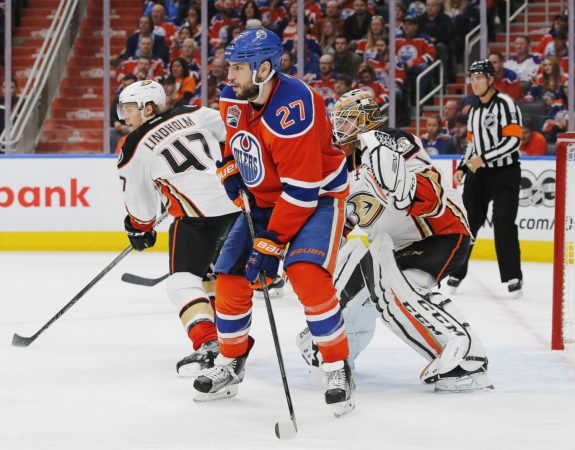 So, when Lucic goes in on a break and shoots the puck ridiculously wide, then resultingly gets caught and outraced to a puck in overtime, eventually leading to the game-winning goal by Phil Kessel, no one should be surprised. Other than missing the net with his initial shot, it's not even Lucic's fault. He wasn't going to catch up. He's simply not quick enough to do so.
Yet, for some inexplicable reason, Edmonton Oilers coach Todd McLellan didn't see a play like this coming and decided to put Lucic on the ice in the near opening stages of overtime. Some 15 seconds later, the game was over. It took only seconds to happen but it could have been avoided altogether.
Related – Kailer Yamamoto: Making the Case Past Nine Games
The Oilers Other Options
If the majority of people can agree that Lucic was not the particular guy in that particular situation, then who?
The obvious choices in any overtime for the Oilers start with Connor McDavid, Leon Draisaitl, Ryan Nugent-Hopkins, Oscar Klefbom and Adam Larsson. They're option No. 1 and No. 1A on any night. After that, Edmonton has some legitimate options in Drake Caggiula, Darnell Nurse, and Kailer Yamamoto. Any and all of these players possess more speed and skill than Lucic.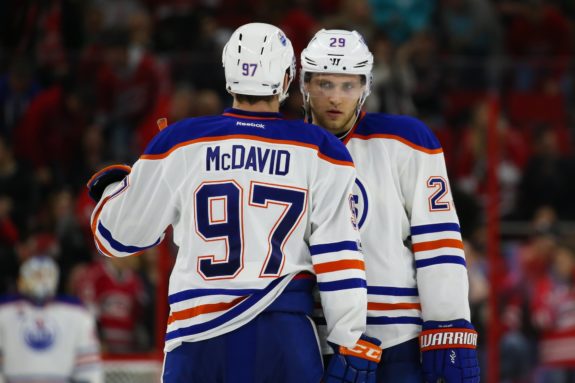 If overtime isn't solved within those two shifts where you can deploy your primary weapons, (which overtime often will be), Edmonton can go with Mark Letestu, Zack Kassian, Jussi Jokinen (who wasn't in the game on Tuesday) and Patrick Maroon. That's a good chunk of the lineup before one would consider a player like Lucic who is prone to slowing down the game.
This One is on Todd McLellan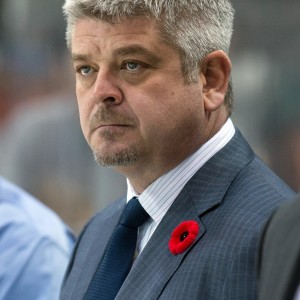 Not often can fans blame an Oilers' loss on the coach. In fact, more often than not, the players are at fault while the Oilers' faithful find sympathy for an experienced NHL coach who is doing his best to trigger his players to kick things into another gear.
So too, the record this team now finds itself hosting in the early part of the 2017-18 season is not necessarily a coaching thing. It's more about players refusing to shoot, not scoring more than one goal and letting the first line deliver the offense. In the early goings, it was even about poor goaltending and unfortunate injuries.
But tonight, while the Oilers walked away with a point, they didn't walk away with two. Why? Because of a coaching mistake.
Anything can be forgiven and everyone makes mistakes but as the season rolls along, if the players aren't going to get their act together and the coach can't help them with the best decisions when it counts, this could be problematic.
Then again, this could all be one big overreaction to a single loss that should have been a win and the season isn't over by a longshot.