For every fan that's holding onto a glimmer of hope, it's time to face the cold hard truth. The Edmonton Oilers are not going to make the playoffs this year. If there was ever a point in the season to pinpoint as the moment, you could say that it was this three-game California road trip.
Edmonton was 10-2-0 against their Pacific Division rivals this year and had a glorious opportunity to pick up six points on this road trip. Instead, they go home with none and find themselves trying to overcome a 15 point hurdle to catch up to a playoff spot in the Western Conference. Sorry, it isn't happening.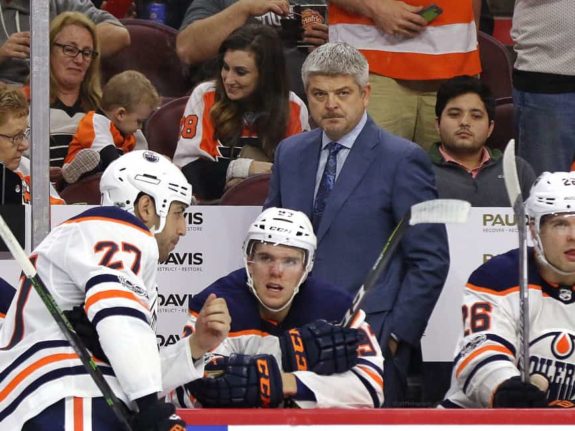 You run out of adjectives to describe the type of season the Oilers have had in 2017-18 after coming within one win of making the Western Conference Final a year ago. The goaltending has stunk, the defense has been lackluster and the offense has completely evaporated.
It's been depressing, discouraging, disheartening, frustrating — whatever you want to call it, good is not the word. If you want to know why the Oilers aren't making the playoffs in 2017-18, here's why.
Oilers Playoff Chances Are Next to Zero
While the day the Edmonton Oilers will be mathematically eliminated from the 2018 NHL playoffs remains a ways off, the inevitability of that moment has become clearer by the week.
Let's call a spade a spade here. If you calculate the numbers, Edmonton would need to get 97 points to make the playoffs. That's 47 points in the next 28 games. To do that this team would need to go on a miraculous 23-4-1 run to finish the season.
Even if the supposed "Magic Number" is 95 points, as many have suggested, that's still a 22-5-1 run. The reality is, Edmonton overachieved last year in every way imaginable. This year it looks like they've fallen back to earth.
OILERS RECORD BY MONTH

Month
GP
W-L-T
PTS
W%
Overall
October

10

3-7-1

7

.350

30th

November

15

7-7-1

15

.500

27th

December

13

7-5-1

15

.577

25th

January

10

5-5-0

10

.500

24th

February

5

1-3-1

3

.300

27th
On a month-by-month basis, this club had just one month where they looked like a playoff team. That was in December when they went 7-5-1 and picked up a .577 winning percentage (W%). Play like that all year, and you're within the ballpark of a playoff spot.
The rest of the season they've been a middling team that hasn't been able to move past 24th overall in the NHL's standings. Let this be a lesson for next year that slow starts in October can destroy your playoff chances.
As average as the Oilers have been on some nights, they've never been able to make up the ground they lost in October. Now the club is 1-3-1 to start off February, and the playoffs look well out of reach. Five more losses and this season is over.
Oilers Taking Themselves out of Hockey Games Early
It is the ninth time this season they've given up a goal on the first shot of the game and 32nd time they've given up the first goal.
During the three-game California road trip, the Oilers had a chance to make up some ground in the West. If they went 3-0 against the Anaheim Ducks, Los Angeles Kings and San Jose Sharks, they'd be within seven points of a playoff spot.
It didn't work out that way, and one of the reasons why are all the slow starts they've had. In each of the games against the Ducks, Kings and Sharks, Edmonton allowed the opposition to not only score the first goal, but score it within the first two minutes or so of each game.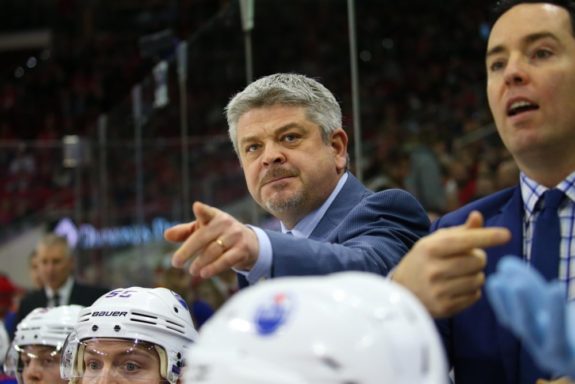 Against the Kings, Kyle Clifford scored 1:10 into the first. Adrian Kempe got an early tally just 0:58 into the second period. Against the Ducks, Hampus Lindholm scored 2:28 into the first. Ryan Kesler scored another early goal 3:04 into the third.
Against the Sharks, it's an early goal by Joakim Ryan 1:15 into the game to put them behind again for the third consecutive game. They fell behind early in those games, were forced to chase the lead, and that broke the camel's back on this road trip.
But it's not just this road trip. If you're curious to go back through the season and look at how many times Edmonton has allowed the opposition to get an early goal, you'll be surprised.
Oilers Own the NHL's Worst Special Teams
As an Oilers fan, I generally hate, despise and loathe it all at once when the Oilers send out an attacker on the power play half-wall and he's not on his off-wing. This applies especially when the team has a 5-on-3 opportunity. Few things make me crazier as a fan and observer of the team.
Last year Edmonton had one of the league's best power play's (PP) at 22.9%. The penalty kill (PK) was average at 80.7%. This season it's been a night and day difference. Talk about a power outage on the PP, that's operating at 15.0% and sits 30th in the league.
The PK is the league's worst at 72.0%. The special teams have been the Oilers achilles heel in 2017-18. If you look at the aggregate scores for how each of the 31 teams in the NHL rank according to their special teams rank, Edmonton's the league's worst.
NHL'S 5 WORST SPECIAL TEAMS UNITS

Special Teams
Team
PP
PK
Total Score
Standings

27th

Buffalo Sabres

16.9

78.5

95.4

30th

28th

Arizona Coyotes

16.6

78.7

95.3

31st

29th

Columbus Blue Jackets

14.0

75.3

89.3

21st

30th

Ottawa Senators

16.3

75.1

91.2

29th

31st

Edmonton Oilers

15.0

72.0

87.0

27th
Each of the teams with the five worst scores when it comes to their combined special teams are all non-playoff teams today. In fact, four of the five are sitting within the bottom five of the entire NHL. If you're looking for a stat that proves how much special teams mean to a team, this is it.
Edmonton needs to do a significant overhaul of their special team's approach. The PP doesn't have a good enough set up that generates many chances. Most nights they pass the puck around the parameter if they're even lucky enough to have possession of the puck long enough.
The PK is far too passive, doesn't force turnovers and has had formation problems throughout the year. When it comes to the California road trip that just concluded, the PP went one-for-nine (11.1%). There's something to build on though as the PK killed off five-of-six (83.3%).
This was an area that was one of the Oilers greatest strengths last season, but this year it's arguably their biggest weakness
Cam Talbot Isn't the Same Goalie This Year
We're going to make the playoffs. We're going to play like our lives are on the line every single night. Until eight teams have an 'X' beside their name we're not out of it. That's how we have to approach it.
Let's face it — Talbot just hasn't been the same goalie this year after lighting the world on fire last season. He played a remarkable 73 games last season, which tied him for the second-most single-season games played by a goalie in franchise record. He tied Tommy Salo's workload from the 2000-01 season.
Talbot was two games shy of tying Grant Fuhr's record of 75 games in the 1987-88 season. He did, however, set a new Oilers record for the most wins in a season with 42, which broke Fuhr's record of 40 in 1987-88. He also finished second to Bill Ranford's record of most saves in a season by recording 1,946.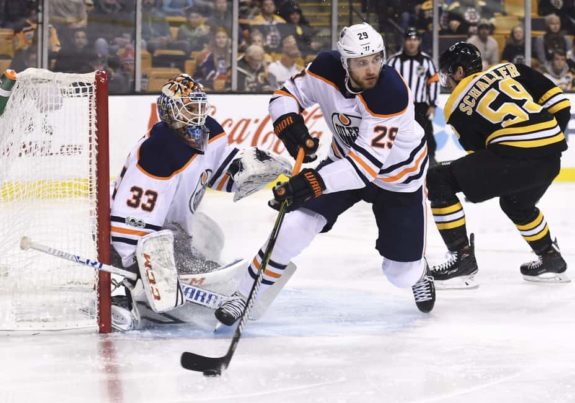 Talbot also had the second-highest save percentage (SV%), and third-highest goals-against average (GAA) in franchise history. It was a banner year for the now 30-year-old. This season has been an absolute nightmare for Talbot who hasn't been the consistent workhorse for the Oilers that he was last year.
His GAA has dropped dramatically to 3.10, and his SV% has fallen to .901. Both of those are career lows for Talbot, whose overall career numbers sport a sparkling 2.46 GAA and a .918 SV%. Now there's some question as to whether or not Edmonton should look for an upgrade next season if he falters again.
Oilers Fans Shouldn't Turn on Cam Talbot
Remember how some, such as commentator Martin Biron, had major questions about the future injury and performance impacts of Talbot's heavy work load last year? Perhaps those critics of Talbot's handling last year were onto something, no?
It's a preposterous suggestion at this stage to suggest Talbot should be traded. He shouldn't, and like rest of the roster, everyone has had a bad year and the team hasn't been as tight defensively around him. There have been nights where the team has completely hung their goaltender out to dry, and the numbers speak to that.
At $4.16 million, Talbot is one of the more cost-friendly No.1 goalies in the NHL. Next season he enters the final year of his deal and could test the market. If he has a bounce-back year, he'll be able to command $5-6 million in free agency.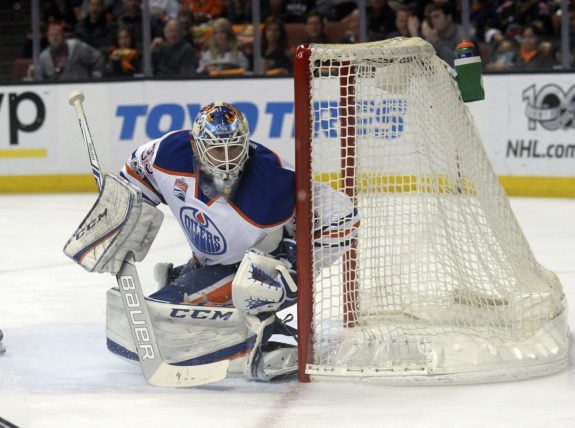 He does have a no-movement clause (NMC), but that becomes a modified no-trade clause (NTC) on July 1. Talbot would then be able to provide a list of ten teams he would accept a trade to. Remember it's preposterous to suggest the Oilers would shop him.
He'll likely get back on track next season if Edmonton ices a better team in front of him, and there's no need for a hasty decision. All those fans suggesting the Oilers trade the guy that backstopped them to within one win of the Conference Final need to give their heads a shake.
Peter Chiarelli's Mismanagement of the Oilers
The fans are outraged. The media is questioning if he's the right executive to build this team around McDavid. Since McDavid was drafted, we've wondered if the Oilers could screw up landing the generational talent in the draft lottery. Chiarelli sure seems to be trying.
There are a million other things we can write about how bad the Oilers have been this season. But in trying to keep this post below 2,000 words, let's just cut to the most prominent reason of all. Peter Chiarelli has completely mismanaged this roster, and they paid the price because of it.
Last summer the Oilers general manager thoroughly knew that Andrej Sekera, a considerable part of the defense, was going to be out for several months. It created a glaring hole on the backend, and instead of addressing it via trade or free agency, Chiarelli held the status quo.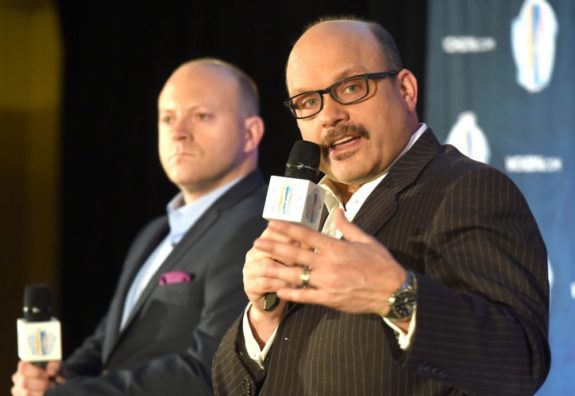 He decided to give Matt Benning and Darnell Nurse an opportunity to grow into a top-four spot on defense. Benning struggled, Nurse found his footing, but then Oscar Klefbom, Adam Larsson and Kris Russell regressed. If Chiarelli had found a replacement or tried to address the backend, maybe they would've stabilized.
Instead, it forced the head coach Todd McLellan to over-rely on a guy like Russell. It's become painfully evident that Russell plays better with a veteran guy like Sekera or in limited minutes on third-pairing. Now that he reacquired Brandon Davidson, and the defense is remotely healthy, things are getting better.
But what do you make of an offense that's been stripped of two 20-25 goal scorers in consecutive summers? The replacements (Ryan Strome, Adam Larsson) have a total of ten goals between them this season. Meanwhile, Taylor Hall (20) and Jordan Eberle (19) have a total of 39 goals so far.
Trades are supposed to make team's better — the Oilers offense now lacks a bonafide triggerman in their top six. Edmonton's averaging 2.78 goals per game (22nd), and has a goal differential of -25. How a team with Connor McDavid, Leon Draisaitl and Ryan Nugent-Hopkins sits 27th in the league is beyond comprehension.
Can Chiarelli Turn Things Around in Edmonton?
Ryan Strome hasn't really worked out in Edmonton — and certainly hasn't replaced Eberle's offence — Milan Lucic's contract is looking worse by the day, and even Draisaitl is leaving a lot to be desired as an $8.5-million man.
This will be the biggest summer of Chiarelli's run as Edmonton's GM. He failed to capitalize on getting cheap production from McDavid on his entry-level contract (ELC), and now his cap space will be limited. If he trades Patrick Maroon at the trade deadline and fails to bring in a top six goal scorer by the start of next season, Edmonton will be in trouble all over again.
Related: Should Patrick Maroon Remain an Oiler?
Unless Edmonton pulls off a miracle, somehow wins their fifth draft lottery in nine years, and lands a franchise defenseman in Rasmus Dahlin, they should find a scorer. Depending on how the dominos fall, there's a possibility the Oilers could end up with another top-end talent like Andrei Svechnikov, Filip Zadina or Brady Tkachuk.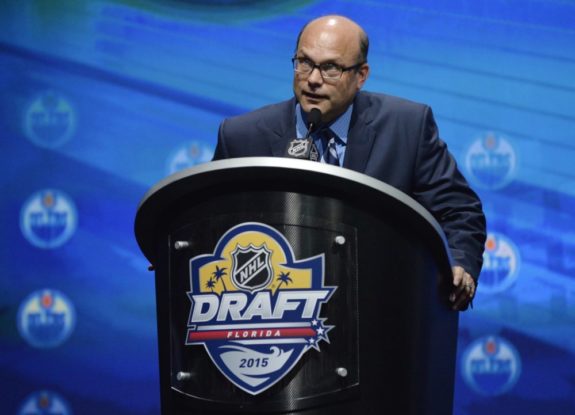 In the meantime, it's time for Chiarelli to roll up his sleeve and put in some work. Edmonton can come into 2018-19 without making some big changes. Maybe it is time to move Maroon after all. Maybe Chiarelli should try to find the pieces to land a big fish like Mike Hoffman from the Ottawa Senators.
Fans should fully believe that Chiarelli will be given every opportunity to turn this around and get things back on track this summer. But if the Oilers fail next season, heads will roll, and the probability of them looking for a new GM will be very high.
Edmonton Oilers regular contributor providing insight on all things Oilers including club history, prospect profiles, trade breakdowns, and everything else in between. Check back regularly for new and exciting content. Follow on Twitter @SanderTHW.