Following the 5-3 loss to their division rival, the Vegas Golden Knights, San Jose Sharks head coach Peter DeBoer held a testy postgame press conference. Already (rightfully) upset over both the officiating and an injury to Joel Ward, he was asked about Brent Burns 'two-way game' and responded, "he's our most dynamic guy, there's no doubt."
What followed moments later was more revealing. Addressing the reporter, DeBoer continued:
"I know where you're going with the question and you write whatever you want. A lot of nights he's our best player. When we ask a guy to do as much as we ask him to do, you're going to make mistakes and I'm not going to point out every one of them. You guys can if you want, but I'm not doing it."
Brent Burns giveth, Brent Burns taketh away, and, against Vegas, Burns did both. Arguably hockey's most talented player, Burns was a major factor in the game – he was on the ice for seven of the eight goals. He played a big role in five of them.
The Vegas Comeback
Burns earned assists on all three Sharks scores and in all three cases, he made strong offensive plays, including a superb cross-seam pass for a Joe Pavelski goal. Two of the three scores came on the power play, where Burns routinely has his way with opponents.
Alas, Burns was primarily responsible for two goals scored by Vegas, and these goals were the difference in the Vegas win. San Jose led 3-2 with ten minutes left in the game. Moments later, Burns erred badly on a rush by Vegas defenseman Brayden McNabb. McNabb – as if he were Patrick Kane – faked a shot, then blew past a flat-footed Burns on the way to just his third goal of the season.
Minutes later with the game tied, Burns and Justin Braun faced a 2-on-2 situation against Vegas forwards David Perron and James Neal. The Vegas players crossed and Burns bit on the move, which left both Braun and Burns defending Perron. Perron easily moved the puck over to an open Neal and the sharpshooter fired home what became the game-winning goal.
This is not new. Burns has a history of giving up these sorts of scores.
The Edmonton Comeback
Two nights later, against the Edmonton Oilers, the Sharks sprinted out to a 3-0 lead. A lifeless Oilers team used a Zack Kassian breakaway in the second period made it 3-1. The next Kassian breakaway made it 3-2, this time with Burns vainly attempting to catch the Oilers' forward. Edmonton tied the game on a Leon Draisaitl goal where Burns failed to tie up Draisaitl's stick in front of the Sharks net. The Sharks would ultimately rally to win the game 6-4, but Burns' issues were front and central in the Oilers comeback.
The Best of Burns
For much of the 2016-17 season, Burns was the best player in hockey. A late-season tailspin hurt him, but he still deservedly won the Norris Trophy as the league's best defenseman.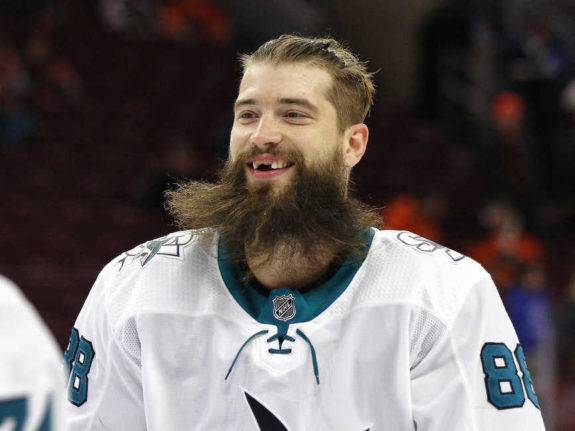 These days, he's not close to the best player in hockey, but he may be the best special teams player in hockey. He's underappreciated on the penalty kill. This is an area the Sharks have excelled all season and Burns has been very effective.
On the power play, he might be the best player in hockey. He has 18 power play points in the last 27 Sharks games. It is a ferocious rate. Aside from the Sharks, only seven teams have a power play scoring rate which exceeds Burns' pace.
Fixing Burns?
A dynamic force on the power play, Burns is a problem at even strength. We've seen this before with Burns – remarkable in one facet of the game, a liability in another.
Whether its Burns fixing Burns, or the coaching staff fixing Burns, or a woman with a voodoo doll fixing Burns, it's time. The situation is becoming intolerable.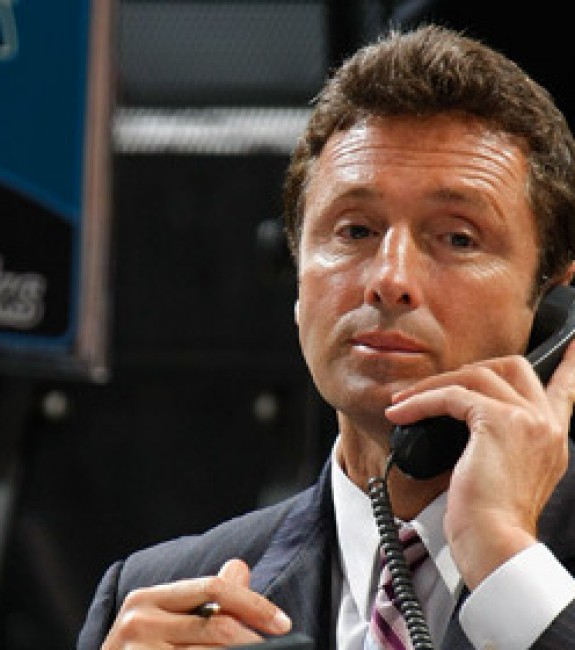 I'd say jobs are on the line, but it's only one job on the line. General manager Doug Wilson isn't firing himself and he's trusted by owner Hasso Plattner. Burns has an eight-year deal, so it won't be him. And while first-year (with San Jose) defensive coach Rob Zettler is the coach with the specific duty to coach Burns, it is hard to imagine he's the one on the firing line.
The last time the Sharks missed the playoffs was the only time they missed in the Doug Wilson era. And the head coach that season, Todd McLellan, didn't return for the next. If history repeats, DeBoer is almost certainly the odd man out.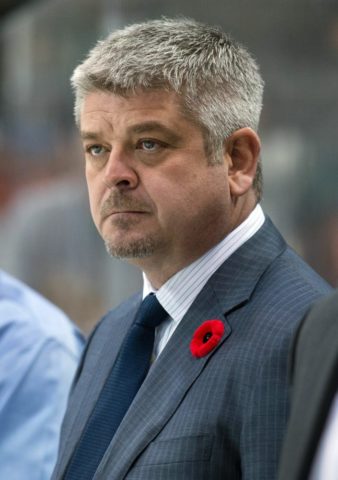 Burns to Forward?
There is a growing chorus advocating Burns return to the wing, where he was a beast during 5-on-5 play in for the latter portion of the 2012-2013 season and the 2013-2014 season. The chorus is not going away as long as Burns continues to struggle on defense. It gets a lot louder when Burns commits two egregious mistakes which turns victory into defeat.
The challenge facing DeBoer predates his hire. After McLellan's departure, I wrote there was one question which a prospective head coach must ask Doug Wilson. And if Wilson got the wrong answer, the prospective coach needed to decline the job.
The question: if I want to move Brent Burns to forward, do I have that authority?
To be clear, the question establishes the coach's the authority to make a change, it does not require him to make a change. A fundamental part of coach's responsibility is giving his team the best chance to win. Burns is minus-24 and costing his team games. It is up to DeBoer to make this better.
DeBoer's Uneasy Future
We've seen Burns be the best defenseman in hockey. Heck, we've seen him be the best player in hockey. We documented a stretch of 142 games where Burns was excellent in all phases, including 5-on-5 play. During that stretch, his plus-44 reflected his dominance on offense and his effectiveness on defense. We know his capability because we witnessed it. But the results have been absent for the last 82 Sharks games (22 regular season last year, 6 in the playoffs and 54 so far this season).
There is nothing more critical to the success of the Sharks, this season and for the long-term, than fixing Burns' 5-on-5 problem. Whether it is fixing his defensive play or moving him to another position or finding a partner who can make up for his shortcomings, the Sharks' future is highly dependent on what happens from here.
Even trading Burns to a team able to maximize his talents should be on the radar. A reunion with Bob Boughner, the defensive coach who coaxed the very best out of Burns makes sense. Boughner is the head coach of the Florida Panthers. Of course, trading Burns might not be a good business move – he is among the Sharks most popular and recognized players.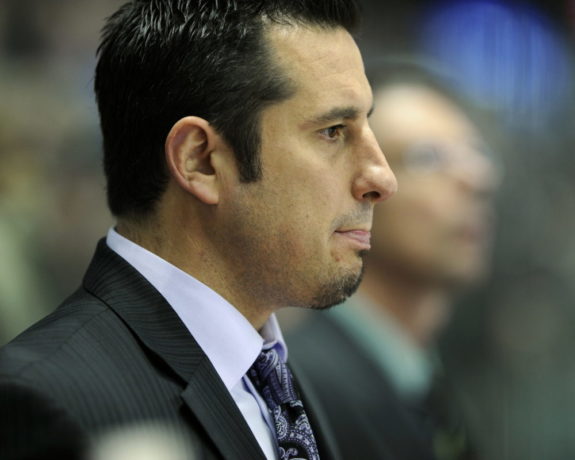 Credit where it's due, DeBoer has had a good season, with one important exception. For example, he didn't have much of a track record when it came to developing players early in their NHL career, but he's done well with this and its been important to the Sharks success.
DeBoer's Fate
A year ago today, Burns was plus-16. Today he is minus-24. What does a difference of plus-40 mean? The Sharks goal differential (plus-six) is tied for eighth in the Western Conference. Plus-46 would lead the West, by a good bit. Practically speaking, it is the difference between fighting for a playoff spot and being comfortably in first place. It is the difference between a playoff hopeful and a Stanley Cup favorite.
DeBoer's situation is eerily similar to the problems McLellan faced with Burns play in 2015.  I wrote at the time:
"The Sharks staff seems to have a 'deer in the headlights' mentality when it comes to the big guy. They must see it, yet they appear powerless to do anything about it."
In the words of Yogi Berra, "it's deja vu all over again."
There is simply no way the San Jose Sharks come close to their potential with Burns' game as it is now. With only a third of this season remaining, time is running short.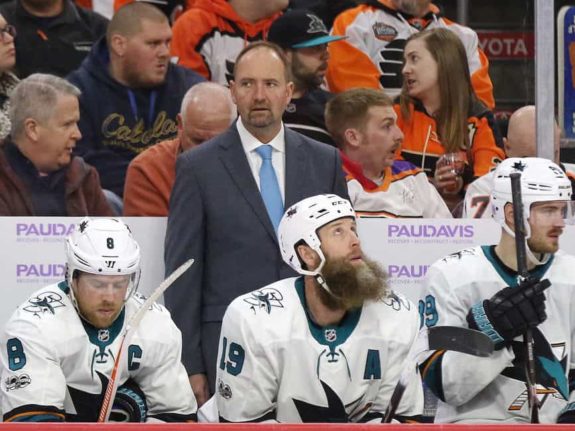 Burns isn't struggling for lack of effort. Indeed, he's more often guilty of trying to do too much, something reflected in DeBoer's comment at the top of the article, "When we ask a guy to do as much as we ask him to do, you're going to make mistakes."
The answer to the question posed in the article's title is 'no'. Burns will not get DeBoer fired.
DeBoer owns responsibility for getting the most effective play from every player, including Burns. Especially Burns. Optimizing player's abilities and minimizing or correcting their deficiencies is a fundamental responsibility of a coach. DeBoer's use, or misuse, of Burns determines DeBoer's fate. Is a failure to do so with a team's most talented athlete a fireable offense? Of course it is. Getting Burns right has everything to do with DeBoer's future in San Jose. As it should.
ZEKE is a native of the DC area where he witnessed the birth of the Capitals franchise. After graduating from Cornell University, which had seen hockey glory before he arrived, he moved west to San Jose. There he witnessed the birth of the Sharks franchise. His wait to witness a Championship from any of these teams finally ended in 2018.