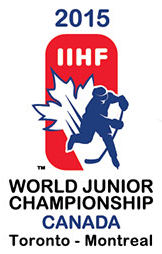 When people think of hockey countries, Denmark is not a nation that often comes to mind. The Danish national U-20 team has been in and out of the top division for the World Junior Championships, yet they have never been able to challenge the world's elite teams. On Tuesday, Denmark played Germany in a game many assume is a relegation preview. Neither team is likely to compete for a medal this year, but there is no question that Denmark's youth development is improving year by year. With only a handful of Danish players ever breaking the ranks of the NHL, Denmark is a country that is on the verge of breaking out as an elite hockey nation.
Positive Progress
"I think we have very positive progress in the youth part of Danish hockey" said Olaf Eller, head coach of the Danish National U-20 team and father of Montreal Canadiens forward Lars Eller. "Compared to the number of hockey players in the country, which is 4000, it is incredible the number of quality players we get through."
Denmark's team for this year's World Junior Championships includes Nikolaj Ehlers and Oliver Bjorkstrand, who are both currently playing in the Canadian Hockey League. Drafted 9th and 89th overall respectively, they play on Denmark's most dangerous line alongside Mads Eller, Olaf's son and Lars' brother. It is no surprise to the head coach that these players are NHL prospects.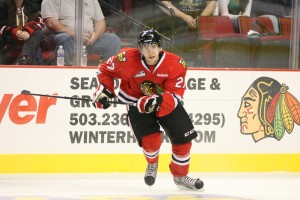 "On this team, we have top performance players, but we also have a pretty strong bottom part of the team. You can see what Ehlers and Bjorkstrand can do, and they will get even better. They are a fit for every team."
Ehlers also believes that hockey in Denmark is going nowhere but up.
"You can obviously see that it's getting better. It's not bad hockey by any means, but it's not as good as some of the other countries in the World Junior Championship. I think we have a chemistry and atmosphere with this team that nobody can beat. There are still things that we could improve one, but I think we're getting there."
Going Abroad to Excel
Being able to develop talent in-house is every nation's dream. Although Denmark's youth development is improving, it is not at the level to be able to develop players to their full potential, forcing them to go abroad to improve.
Oliver Ehlers is the second-highest drafter Danish player in history, second only to Mikkel Boedker, drafted 8th overall by the Arizona Coyotes in 2008. A total of 10 Danish players have played in the NHL, nine of which have come into the league only after 2007. Of those nine players currently playing in the NHL, only Frederik Andersen came over after playing exclusively in Denmark. For the others, the Swedish Elite League (SEL) and the CHL are the roads to success.
"For most of the guys in Denmark, if they really want to go somewhere, they go to Sweden at a young age," said Ehlers. "They move away early."
For Ehlers, joining the Halifax Mooseheads of the QMJHL is where he thought we would excel. However, he has seen an improvement in the youth coming up and playing in Denmark's men's hockey league.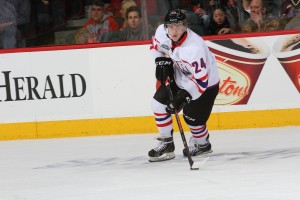 "I took a decision when I was seventeen to come over, and it was the right decision for me. Maybe for some other guys it's staying in Denmark or going to Sweden. The Danish league has a lot of young guys coming up right now, and sixteen and seventeen year old players are coming up in the country's best men's league. I think that is going to help them a lot."
As for the number of Danish players in the NHL, Ehlers firmly believes that the number will only increase.
"We have a lot of players with great potential. We have some guys that are going up and down in the NHL right now, and I think in a couple of years they are going to stay up there. Obviously myself, I want to make the Winnipeg Jets as soon as possible. I think that the number of Danish players in the NHL is going to improve, that's for sure."
Although a medal may not be in Denmark's future anytime soon, the development of their younger players is on the rise. As their development improves, so will their success at the national level. Their growth as a hockey nation may be overshadowed by the powerhouse teams of Canada, Russia, the United States and Sweden, but Denmark will begin to creep up quickly and quietly.
Andrew is a contributor for TheHockeyWriters.com. He is a soon-to-be graduate from Montreal's Concordia University, and he has been writing about hockey for the past three years on his blog, The Puck Stops Here. A part-time writer and a full-time hockey fan.