Hockey is a game that is rapidly developing across the globe. Although it will never get worldwide coverage like soccer, for mainly financial reasons, it is certainly spreading to new areas each day.
50 years ago, in the 1964-65 season, 97% of the NHL's players were from Canada. Last year, that number was down to 50.8%. During that time, the United States have risen from 1.2%, to 24.2%. Sweden rose from less than 0.5%, up to 7.9%. There's no denying that other countries are producing extremely talented hockey players.
Even much smaller countries are beginning to get recognition in the NHL for having players in the league. It comes as fantastic news for the NHL, as it continues to look to further its borders.
For some of the more shocking countries to have produced an NHL player, like Jamaica, see the Honourable Mentions list below.
---
Honourable Mentions –
Craig Adams – Brunei
Adams played 951 games with 55 goals and 160 points with the Hurricanes, Blackhawks, and Penguins.
Robyn Regehr – Brazil
Regehr played 1090 games with 36 goals and 199 points with the Flames, Sabres, and Kings.
Danius Zubrus – Lithuania 
Zebras played 1243 games with 225 goals and 584 points with the Flyers, Canadiens, Capitals, Sabres, and Devils.
Akim Aliu – Nigeria
Aliu played seven games with two goals and three points with the Flames. He was a second round pick.
Olaf Kolzig – South Africa
Kolzig played 719 games posting a career 2.71 GAA and a .906 SV% with the Capitals and Lightning.
Rod Langway – Taiwan
Gangway played 994 games with 51 goals and 329 points with the Canadiens and Capitals.
Graeme Townshend – Jamaica
Townshend played 45 games with three goals and 10 points with the Bruins, Islanders, and Senators.
---
The fact that a future NHL player was born in Brazil, Jamaica, and even Nigeria is absolutely astonishing. Although they may not have grown up there, it still shows that there is a very slim possibility for a talented player to come out of any corner of the world.
As for each team's most foreign player, continue reading on.
I must inform you in case of confusion; by foreign player, we mean the player who has come from the quietest location in terms of hockey playing and NHL experience, not the player who has travelled the furthest to get here.
---
Anaheim Ducks:
Anton Khudobin – Kazakhstan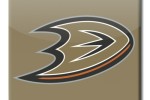 Khudobin is one of only two Kazakhstan born NHL goaltenders in history, with Evgeni Nabokov being the other. Both goaltenders were born in Kamenogorsk, a city of over 300,000 people. Khudobin has become a successful goaltender over the past three seasons, backing up Tuukka Rask in Boston before signing in Carolina and winning over the starter's role. The 2004, 206th overall pick by the Wild was recently traded to the Anaheim Ducks and has one year remaining on his contract.
Arizona Coyotes:
Mikkel Boedker – Denmark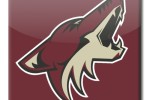 Boekder is one of 10 Danish players to ever suit up in the NHL, eight of which are in the league today. A native of Brandy, a municipality of 35,000, he was drafted 8th overall by the Phoenix Coyotes in 2008, becoming the highest drafted Dane in NHL history. He has quickly become one of the Coyotes top forwards, scoring 174 points in his 383 career games. Boedker was rewarded with a one-year contract on July 7th worth $3.75 million.
Boston Bruins:
Dennis Seidenberg – Germany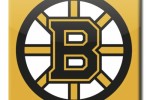 Seidenberg has played the 7th most games of all German born players in NHL history, playing 697 games over 12 seasons with five different teams, including a Stanley Cup with the Bruins. At 34 years old, Seidenberg has a very realistic chance to overtake the six players ahead of him in games played for a German. He represents the only player to ever come out of the city of Schwenningen.
Buffalo Sabres:
Zemgus Girgensons – Latvia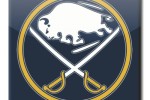 At the age of 21, Girgensons has already played the 7th most NHL games of any Latvian born player, with only 20 others ever playing a game. He made great noise last season during the All Star Game voting, when all of Latvia pitched in to give Girgensons the most votes of any NHL'er. At 14th overall, it will likely be quite a while until a Latvian is drafted higher. He should be apart of the Sabres future through their rebuild and, hopefully, into some successful years.
Calgary Flames:
Jonas Hiller – Switzerland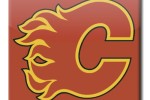 Hiller is, without a doubt, the best goaltender to ever come out of Switzerland, playing 378 career games with the Ducks and Flames. He is the lone Dane to come from Felben Wellhausen, a town of just 2,600 people. Hiller is most noted for his National play, where he's consistently kept the Swiss in games and helped give them the tag of 'relentless'.
Carolina Hurricanes:
Michal Jordan – Czech Republic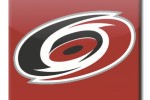 Not to be confused with Air Jordan, Michal is one of 37 active Czechs in the NHL today. The 25-year-old has played 43 games for the Hurricanes as a brink NHL-AHL player. As a 4th round pick, he's likely to bounce around the two leagues for a while. Jordan comes from Zlin, a city of 75,000 which has records dating back to 1322 and became a town in 1397.
Chicago Blackhawks:
Viktor Tikhonov – Latvia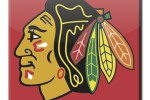 Tikhonov was once a highly touted Latvian prospect when he was drafted 28th overall in 2008 by the Coyotes. He played one NHL season before returning to the KHL in 2011 for the past four seasons. On July 1st, the Blackhawks signed him to a one-year contract. Like Girgensons, Tikhonov is a native of Riga, Latvia's capital city of over 650,000 residents, offering terrific history.
Colorado Avalanche:
Borna Rendulic – Croatia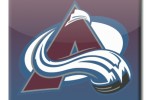 Rendulic is the second Croatian born player to suit up in NHL history, playing 11 games for the Avalanche last season. Only Joel Prpic also got to the NHL, for 18 games. He was undrafted and is not likely to become an everyday NHL'er, but will be famous for getting Croatia on the NHL map. His hometown city of Zagreb is well-known for its soccer and rich history of Austro-Hungarian 18th century architecture. The capital city of Croatia is home to over 1.1 million people.
Columbus Blue Jackets:
Sergei Bobrovsky – Russia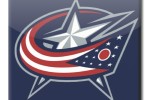 Bobrovsky has 230 career games under his belt with the Flyers and Blue Jackets, including a Vezina Trophy in 2012-13. He was rewarded with a four-year extension in January of 2015 worth $29.7 million. Bobrovsky is from Novokuznetsk, a city with 600,000 residents that has been around since 1618. As for 'Bob", he should be around the NHL for many years to come, as he is just 26 years old now.
Dallas Stars:
Antoine Roussel – France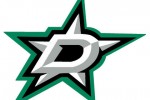 Roussel is the 10th French player to have NHL experience, playing three years and 200 games for the Dallas Stars, although he has earned a reputation as a bit of a 'Sean Avery'. He is from Roubaix, a city of nearly 100,000 people which grew in the 19th century thanks to the textile industry. At 25 years of age, Roussel has played the third most games of any French born player and should easily take over that list in two years.
Detroit Red Wings:
Tomas Tatar – Slovakia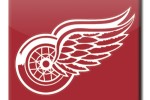 Tatar is one of two Slovaks on the Red Wings, with Tomas Junco being the other. With two full NHL seasons under his belt, Tatar scored 29 goals in 2014-15, and should be a valuable piece of the Red Wings future for years to come. He comes from Ilava, a town of over 5,000 residents which dates back to 1332. Tatar has shown the potential to be among the Slovakian greats like Hossa, Gaborik and Chara.
Edmonton Oilers:
Andrej Sekera – Slovakia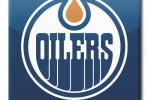 Sekera, another native of Slovakia, is a veteran of 484 NHL games split with the Sabres for seven years, then the Hurricanes and Kings. This summer, Sekera signed a six-year contract worth $5.5 million per year with Edmonton. He was born in Bojnice, a very historical town of 5,000 which has a spectacular medieval castle as its centrepiece, known as the Bojnice Castle. It looks like a castle from Disney World, I definitely suggest giving it a quick search.
Florida Panthers:
Jaromir Jagr – Czech Republic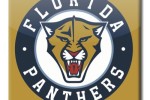 The ageless wonder, Jaromir Jagr, hails from Kladno, Czech Republic. Possibly the most respected man in the game today, Jagr has played an incredible 21 NHL seasons with eight teams between 1990-91 and 2014-15. In that span, he has played 1550 games, totalling 722 goals and 1802 points. Jagr has captured two Stanley Cups, coming in his first two seasons with Pittsburgh. Kladno is the largest city in the Bohemian region, populating 80,000 citizens.
Los Angeles Kings:
Anze Kopitar – Slovenia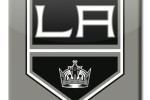 Kopitar is just the third Slovenian player with NHL experience in history, but is by far the most successful. The 11th overall pick in 2005, Kopitar has accumulated two Stanley Cups in his nine seasons, with 610 points in 683 games. Born in Jesenice, a town of 15,000 that is only 8.5 km squared in size, Kopitar represents the future of Slovenian hockey, as it's rate of players continues to climb.
Minnesota Wild:
Thomas Vanek – Austria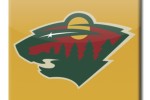 Vanek is Austria's best hockey player in history, hands down. Of the 15 all-time Austrians with NHL experience, Vanek has more than double the games played of anyone below him. With 608 points in 743 games, he has established himself as an elite player in the NHL. The only thing he is still seeking is an elusive Stanley Cup. Vanek was born in Vienna, the capital of Austria and home to over 1.8 million people. It lies on the Danube River and was shaped by the likes of Mozart and Beethoven.
Montreal Canadiens:
Lars Eller – Denmark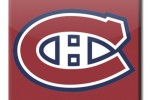 Eller is one of 10 Danes to ever suit up in the NHL, heading a surge of very talented players like Nikolaj Ehlers and Oliver Bjorkstrand. He was the 13th overall pick in 2007 by the Blues and has played 356 games in six seasons, five of which were with the Canadiens. Eller was born in Rodovre, a city of 38,000 which features some absolutely mind-blowing modern architecture. North America seriously needs to consider hiring those architects.
Nashville Predators:
Kevin Fiala – Switzerland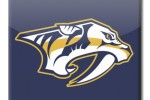 Although Fiala has played just one game for the very North American Predators, he has created a lot of buzz in Music City at the age of 19. The 11th overall pick in 2014, Predators fans believe Fiala could potentially be a second coming of Filip Forsberg. He was born in St. Gallen, a city that was founded in the 7th century and is now the center of Eastern Switzerland.
New Jersey Devils:
Patrick Elias – Czech Republic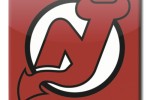 Elias is virtually the only player remaining from the Devils glory days, winning two of their three Stanley Cups. In 19 NHL seasons, Elias has racked up 1017 points in 1224 games, all for New Jersey. He has played the fifth most games of any Czech Republic player in NHL history, but is second in points, behind only Jaromir Jagr. Elias was born in Trebic, a city on the Jihlava River which is host to 37,000 people.
New York Islanders:
Michael Grabner – Austria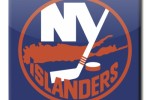 Garbner is the second best Austrian player in NHL history, behind Thomas Vanek. In six seasons, the 27-year-old has played 317 games while scoring 95 goals and 155 points. He was drafted 14th overall by the Canucks in 2006, also the second highest drafted Austrian in history. He was born in Villach, a beautiful city of 60,000 which is situated on the Drava River.
New York Rangers:
Mats Zuccarello – Norway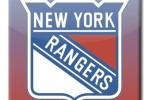 Zuccarello has the most career NHL games (222) and points (142) of any Norwegian player in history. The 5'7 winger is known for his speed and has become part of the Rangers core with 108 points in the last two years. Zuccarello was born in Oslo, the capital of Norway since its independence from Denmark, which is known for its viking history and citywide greenspaces. It is home to about 650,000 people.
Ottawa Senators:
Milan Michalek – Czech Republic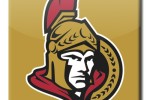 Michalek is yet another man of a tremendous group of Czechs in the NHL today. Drafted by the Sharks 6th overall in 2003, he was dealt to Ottawa where he scored a career-high 35 goals in 2011-12. Since then, his production has dropped exponentially to the point where fans are calling for a buyout. Michalek was born in Jindrichuv Hradec, a town with about 23,000 inhabitants which has been around since the 1200's.
Philadelphia Flyers:
Pierre-Edouard Bellemare – France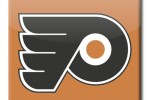 Bellemare is one of just two French players in the NHL today, joining Roussel of the Stars. The 30-year-old played his first season last year for the Flyers, playing in 81 games with six goals and 12 points. Bellemare comes straight out of Paris, the capital of France and home to 2.34 million people. The Eiffel Tower is one of the largest man-made attractions in the world, and the city also offers plenty of history through museums, showcases, etc.
Pittsburgh Penguins:
Sergei Plotnikov – Russia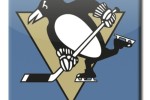 Plotnikov is one of two Russian Penguins, the other being Evgeni Malkin. Everyone else is from Canada or USA, except for one Swede and one Finn. Plotnikov has yet to play an NHL game, as he has spent the last six seasons in the KHL before signing a one-year contract this offseason. The 25-year-old hails from Komsomolsk-on-Amur, a far-eastern city that sits on the Amur River and is home to over 300,000 residents.
San Jose Sharks:
Mirco Mueller – Switzerland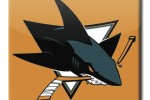 Mueller was the 13th overall pick in by the Sharks in 2013 and made his debut last year, playing in 39 games. He represents the next wave in San Jose, as a hopeful top pairing defenceman within a few years. Mueller was born in Winterthur, the sixth largest city in Switzerland which is home to over 100,000. The city is a canton to Zurich, where the top Swiss hockey is generally played.
St. Louis Blues:
Vladimir Tarasenko – Russia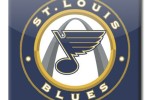 Tarasenko is a budding superstar in the NHL and is expected to be one of the top offensive producers in the league next year. In his three years of NHL experience, Tarasenko has shown vast improvements each step of the way. Last year he scored 37 goals and 73 points in 77 games which was rewarded with an eight-year, $60 million contract in the summer. He was born in Yaroslavl, a city of 1.3 million people which includes a World Heritage Site.
Tampa Bay Lightning:
Kristers Gudlevskis – Latvia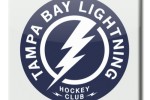 Gudlevskis may be more well-known for his nearly single-handed defeat of Canada in the 2014 Olympics, but he is also a promising NHL goaltender, despite only playing one game so far. The 23-year-old was Syracuse's starting goalie this year and had a 2.81 GAA and a .900 SV%. He was born in Aizkraukle, a city which sits on the Daugava River, and hosts just 7,000 during it's current decline.
Toronto Maple Leafs:
Leo Komarov – Estonia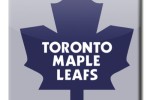 Komarov was raised in Finland and is a Finnish-Russian, but is actually the only Estonian-born NHL player in history. He came over to the NHL in 2012-13 before returning to the KHL for one year. Last year, he was reunited with the Leafs where he put up 26 points over 62 games. Komarov was born in Narva, the third largest city in Estonia which borders Russia. It is home to about 60,000 people.
Vancouver Canucks:
Luca Sbisa – Italy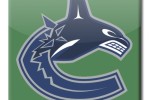 Sbisa is the 18th Italian born player in history to have NHL experience, and is second in games played with 342 just 29 behind Bob Manno. The Flyers 19th overall pick in 2008, Sbisa has played five years for the Ducks and one each for the Flyers and Canucks. He was born in Ozieri, a city of about 11,000 people which actually has prehistoric culture dating back to 3500 B.C.
Washington Capitals:
Andre Burakovsky – Austria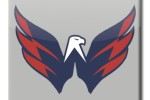 Burakovsky was the Capitals 23rd overall pick in the 2013 NHL Draft and made his debut last year, playing in 53 games while scoring 22 points. The 20-year-old is an exciting prospect for the Capitals who should play full-time next year. He was born in Klagenfurt, the sixth largest city in Austria which was supposedly founded when a couple men slain an abominable winged dragon named Lindwurm.
Winnipeg Jets:
Ondrej Pavelec – Czech Republic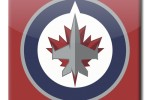 Pavelec, the Jets starting goaltender, had his best career season last year when he posted a 2.28 GAA and a .920 SV%. He has eight years of NHL experience, split between the Thrashers and the Jets. Pavelec was born in Kladno, like Jagr, where he grew up surrounded by tremendously talented players like Jakub Voracek, Tomas Plekanec, Michael Frolik, and Jiri Tlusty.
Contributor for the Toronto Maple Leafs and Prospects. Scout with the Oakville Blades of the OJHL. For questions, concerns, or comments, contact me at devinslawson123@hotmail.com or on twitter @SlawsonTHW.