Sometimes playing in the big city under the bright lights can be fun – if you're the type of player that doesn't mind the weight of entire season put on your shoulders game after game. For others, that same city and those blinding lights act as a deterrent. Simply put, some players just don't like playing with that type of pressure.
In Toronto, that seemed to be the case with David Clarkson during his tenure with the Maple Leafs. He certainly wasn't utilized the same way he was in New Jersey, but the pressure of his massive contract didn't help.
While it's yet to be determined just how his post-Toronto career will play out, there are some former Leafs who've found success in other city playing under similar lights.
Kris Versteeg
The Maple Leafs acquire Kris Versteeg prior to the 2010-11 season where he played just 53 games with the blue and white before he was traded to Philadelphia for two picks (a first-rounder and a third-rounder).
While wearing the Leafs crest, Versteeg recorded 35 points (14g-21a) in 53 games adding a minus-13 rating and 29 penalty minutes. Since then, he's played for the Flyers (27 games) and the Panthers (99 games) before returning to his former club – the Chicago Blackhawks – where he's played 124 regular season games in the past two seasons.
Following the 2010-11 season, he joined the Panthers where he recorded a career high 54 points (23g-31a). But it's his complete post-Leaf days that we're interested in.
Kris Versteeg said when he was traded from #Blackhawks to Maple Leafs, he told Stan Bowman he'd like to come back some day.

— Chris Kuc (@ChrisKuc) November 15, 2013
Since sporting the Toronto colours, Versteeg's played 250 regular season games in which he's notched 139 points (58g-81a). On top of the 0.55 point-per-game average, the 29-year-old suited up in 45 playoff games since his Toronto days adding 16 points (6g-10a) and a Stanley Cup with the Blackhawks in 2014-15.
Versteeg will continue with the Hawks in 2015-16 as he looks to continue his relatively good play since heading south of the border following his short stint with Toronto.
Anton Stralman
You probably wouldn't have guessed that Stralman would be on this list of active ex-Leafs, but he seems to have found a home with the Tampa Bay Lightning. While he's never been the most offensively threatening player, Stralman's reached the 30-point plateau twice since leaving the Maple Leafs.
After the Leafs drafted him in 2005, Stralman made the jump to the NHL in 2007-08 with Toronto playing 50 games during his rookie campaign and finishing with nine points (3g-6a). The following year he played 38 games with the Leafs – scoring 13 points (1g-12a) – before taking off the Leafs jersey for the final time.
Since then, he's suited up for Columbus, the New York Rangers and, most recently, Tampa Bay. In 388 regular season games, he's recorded 129 points (23g-106a) over six seasons split between these three clubs – missing only a single game over the past three seasons.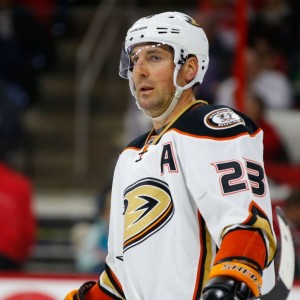 On top of that, Stralman's seen 81 playoff games over the past four seasons and added 20 points (4g-16a). If that's not enough, he's been to two consecutive Stanley Cup Finals with the Rangers and Lightning.
Francois Beauchemin
Drafted by Montreal in 1998, Francois Beauchemin played just one game for the Canadiens in 2002-03. After stints with the Blue Jackets and the Ducks (where he won a Stanley Cup), Beauchemin joined the Maple Leafs.
He played 136 for the Leafs before they traded him back to the Ducks for Joffrey Lupul and Jake Gardiner. While with the Leafs, Beauchemin notched 38 points (7g-31a) and finished a minus-17 missing the playoffs while with the Maple Leafs.
Beauchemin's since played parts of five seasons with the Ducks as their veteran defenceman helping the cause with 91 points (32g-59a) in 291 games and missing the playoffs just once since his return to California.
Alex Steen
The longest serving Leaf on this list, Alex Steen was a product of the Maple Leafs drafting when they took him 24th overall in 2002. His NHL career didn't start until 2005-06 when he debuted in Toronto, playing parts of four seasons with the Leafs from 2005 to 2009.
Steen never really disappointed, even early on. He played 253 games with the Leafs scoring 50 goals and 126 points in the blue and white jersey before being shipped to the Blues in 2008-09 along with Carlo Colaiacovo for Lee Stempniak.
While Steen's had some injury problems since then – having missed eight or more games in every season since 2009-10 – he's managed to notch 303 points (130g-173a) in 426 games with the Blues.
Along with his three 50-point seasons in a St. Louis uniform, Steen's had the opportunity to suit up in 31 playoff games since his Toronto days – adding 14 points (6g-8a) over that span. Not bad for a player who was traded for someone who no longer with the Leafs.
Tyler Seguin
Finally, there's the case of a former Leafs pick. No, he never suited up for Toronto. In fact, he wasn't actually picked by the Leafs. But when Toronto traded for Phil Kessel, they handed Boston the keys to a player who could've changed Toronto's fortunes.
When the Leafs traded their 2010 first-round pick to Boston, nobody expected them to be selecting second overall. Then again, no one could've imagined that the Bruins would trade Seguin three years later. Yet, they did.
But since his days as a simple number – a simple pick – in the Leafs books, Seguin's won a Stanley Cup with Boston and become one half of arguably the best scoring duo in the NHL alongside Jamie Benn.
He's played 354 regular season games. He's scored 282 regular season points (130g-152a). And he's added 48 playoff games and 21 playoff points (7g-14a). Just imagine, he could've been an actual Maple Leaf.
Regardless, these are just five of the ex-Leafs still playing in the NHL who've been able to find success elsewhere. While there are numerous other former Toronto players, time will tell just how successful Clarkson will be in Columbus and Kessel will be in Pittsburgh.
For more, follow Andrew on Twitter at @AndrewGForbes or his THW column at @Tape2TapeTHW.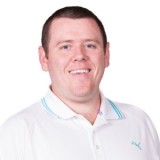 Andrew is in his 8th year reporting for The Hockey Writers covering the Toronto Maple Leafs. He began his broadcasting with CBC's Hockey Night in Canada team as well as being part of their coverage of the 2014 Winter Olympic Games in Sochi. He's the former play-by-play voice of the London Jr. Knights for Rogers TV and currently hosts the Sticks in the 6ix podcast. You can follow him on Twitter at @AndrewGForbes.